I was recently asked for my tips on how to select artwork for the home. The most important piece of advice I offered was to look for art that makes your heart skip a beat. You know what I mean. It's that flutter of excitement that means you've discovered something worth lingering over. Great art pulls you in, makes you want to take a closer look—and then another, and another, until you're absolutely hooked and can't live without the piece on your walls! And that's exactly what happened to me recently when I attended a show for the Bay-area based artist Skye Schuchman.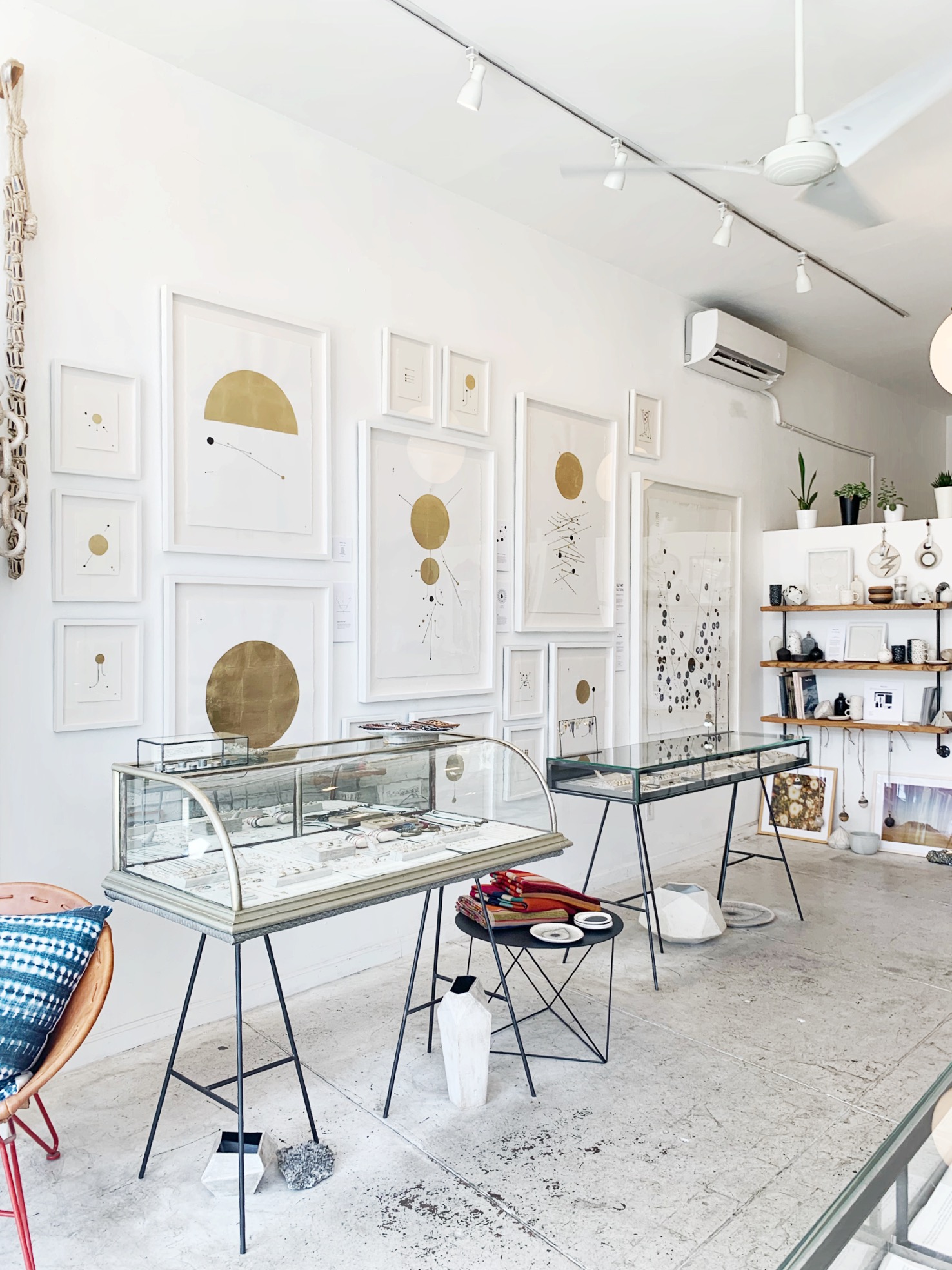 Skye is a graphic designer by day, fine artist by night. His Dots and Lines series is a study in pattern and rhythm. Each work is composed atop a barely perceptible grid structure, which Sky marks by hand. He then uses traditional block printing methods to create a dynamic, harmonious composition of lines and circles in ink and gold leaf. The result is a juxtaposition of order and organicism, with the pleasing regularity of the patterns juxtaposed against the raw quality of the methods Skye uses to ply his craft.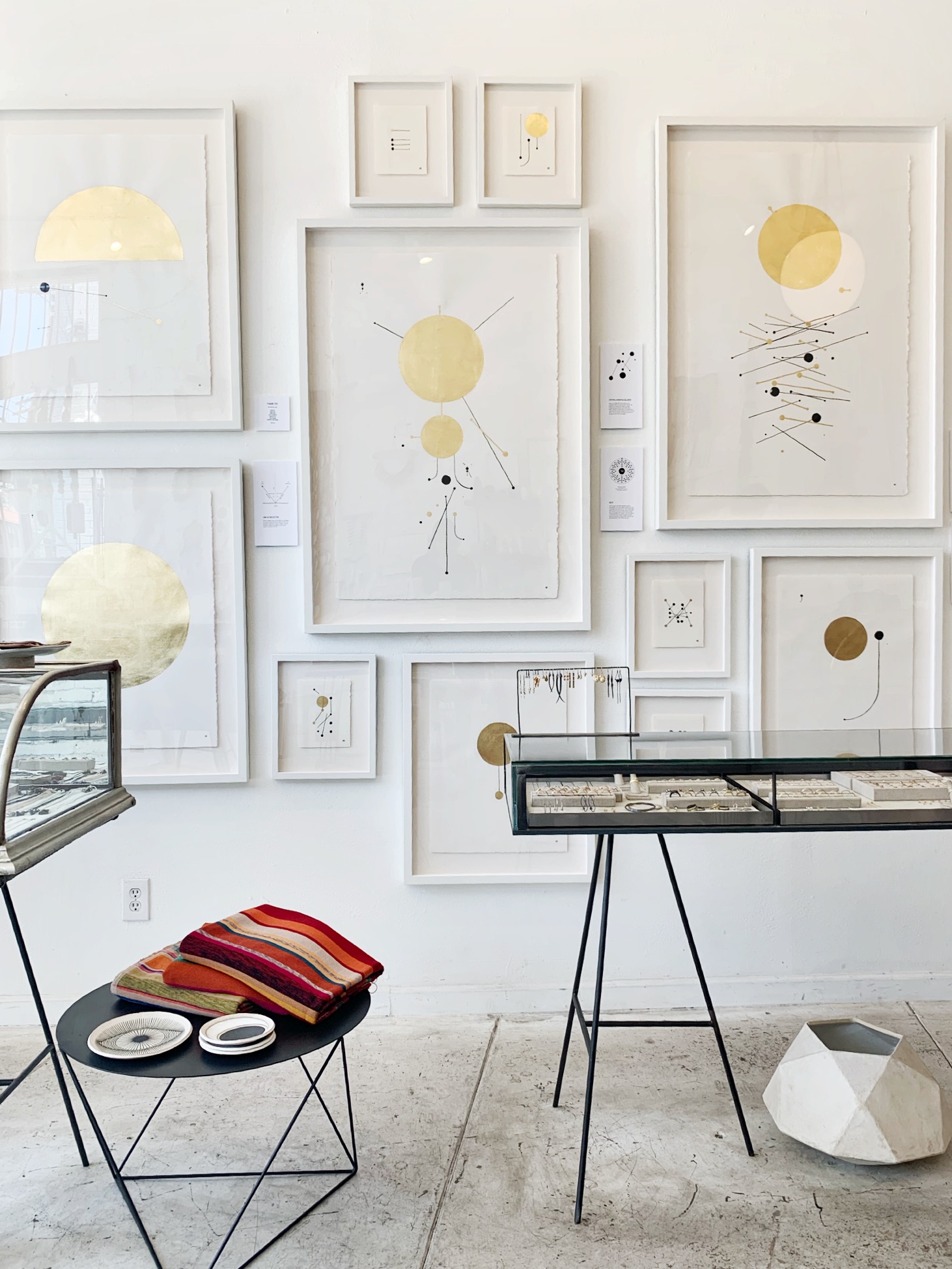 Each piece shown here is one-of-a-kind and custom float framed to offset the work to its fullest. Skye also offers digital renditions of his work through Artfully Walls. I'm picturing these artworks in an elevated, gender neutral nursery. Two of them would also make for a beautiful diptych over a headboard! They're beautiful in these photos and breathtaking in person—as in, I gasped when I first saw them. They literally stole my breath away, just as all great art should!
Photos courtesy of Skye Schuchman.