I moved to LA almost 7 years ago now, and one of the things I've loved to watch is the way the local hotel scene has evolved in that time. Countless of the city's golden era structures have been revived to their former glory, transformed from sad to spectacular in a stunning display of hospitality design at its very best. The latest property to join the ranks is the Palihotel Westwood Village. This boutique hotel near the UCLA campus has 55 rooms and is the perfect blend of convenience, charm, and style!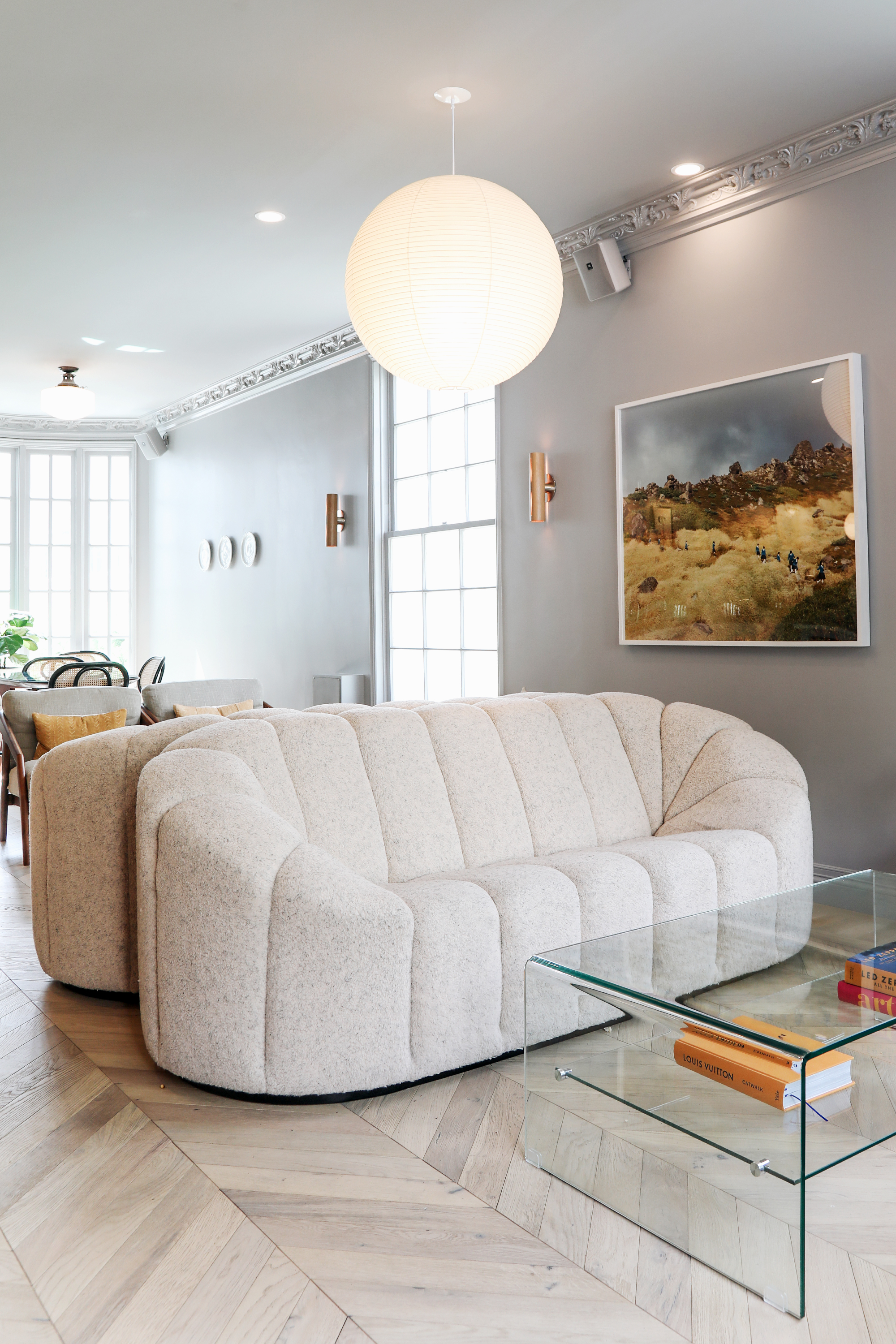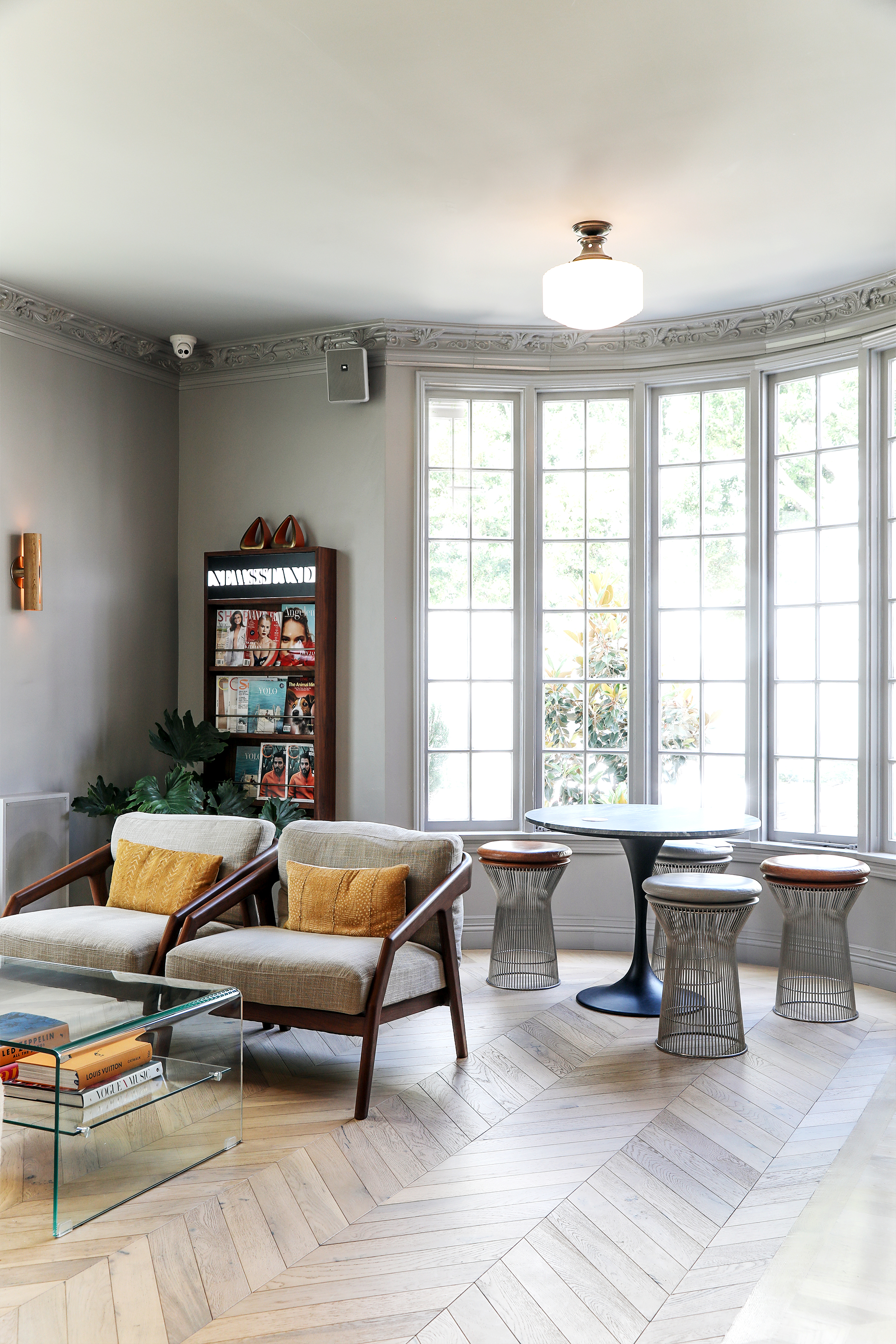 Described as "a mix of mid-century modern with Parisian eclecticism set in a historic building", the decor at the Palihotel Westwood Village strikes a playful yet sophisticated note the moment you walk through the door. In the common spaces, plush and inviting seating areas abut cozy dining nooks just perfect for enjoying the self-serve espresso and snacks on tap. Eclectic artwork adorns the walls, and the friendly, unpretentious staff stand at the ready to meet your every need.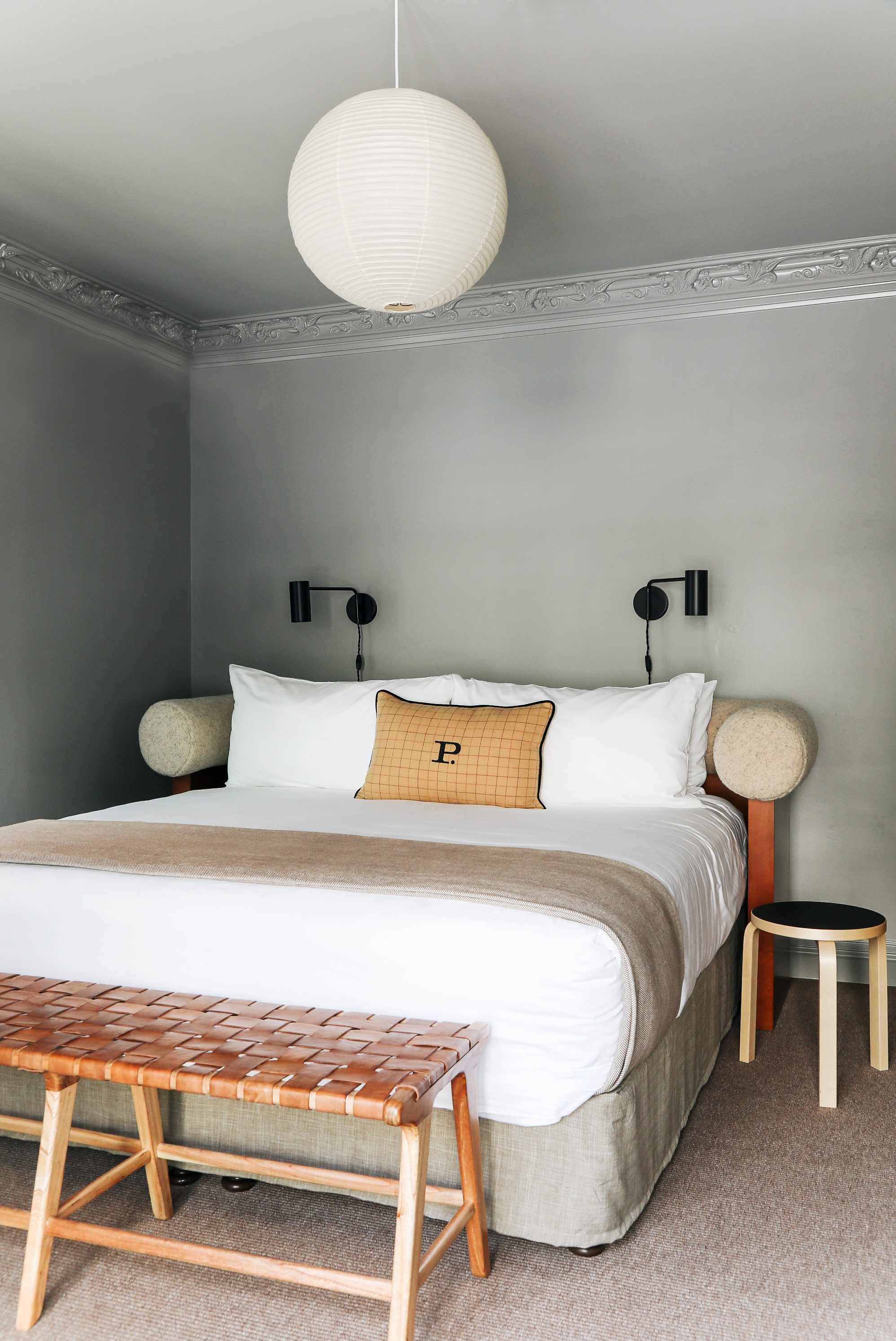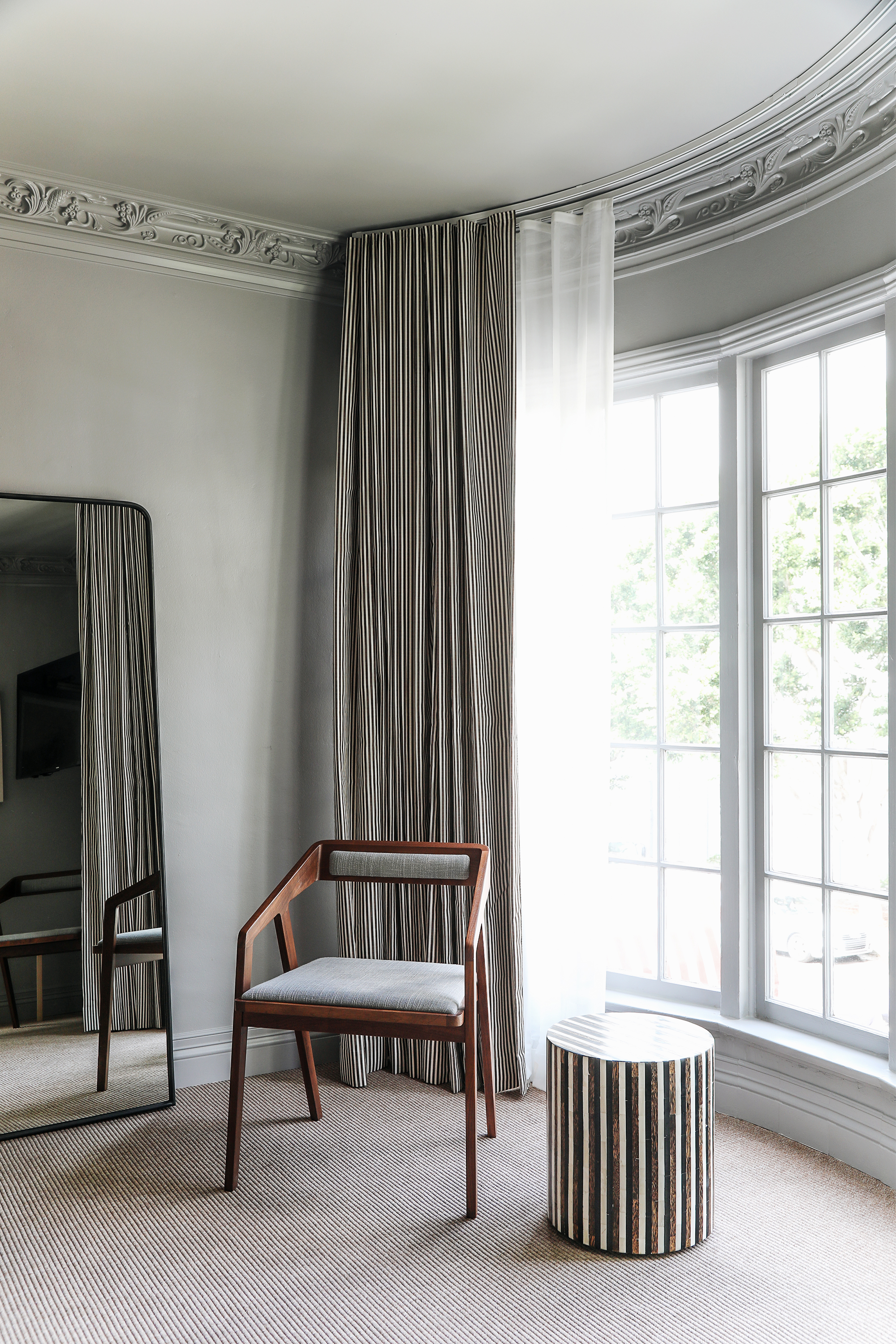 In the guest rooms, a French Deco vibe rules. Shearling upholstered headboards invite lounging in bed with a room service breakfast. Palisociety's signature stripe motif appears everywhere from floor-to-ceiling silk curtains to accent tables. And in the bathrooms, vintage-inspired silver fixtures call to mind classic continental guest houses of eras past.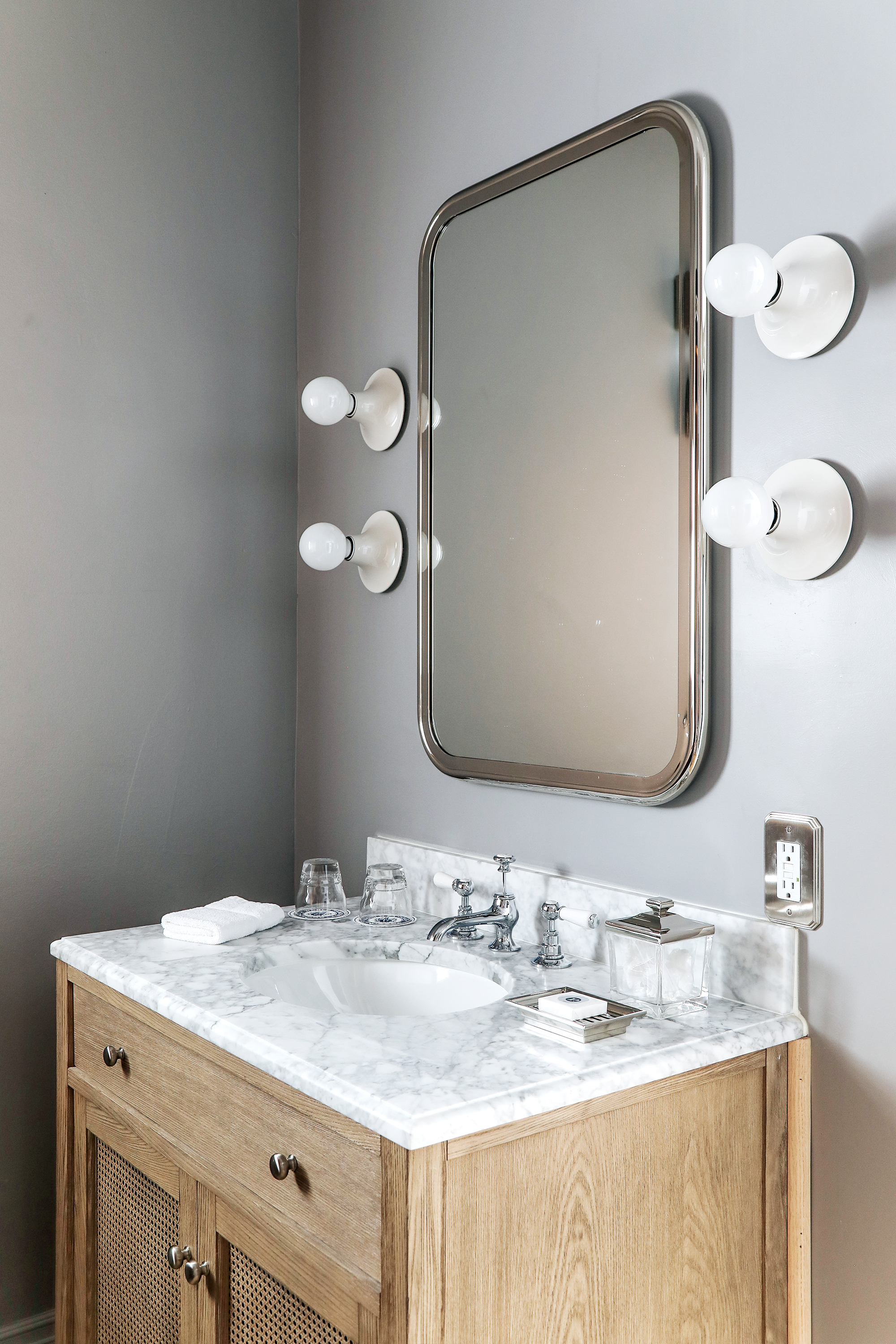 P.S. Be sure to check out my tour of Palisociety's other recently opened LA property, the Palihotel Culver City! Photos: Anne Sage.