I have to admit. While there have been some stressful moments in our preparations for baby's arrival, on the whole the process has been so much fun. I've loved indulging in my nesting instinct! In addition to getting the nursery ready, I've also been finding other ways to refresh our home. In our bedroom, for example, I updated our bed with pretty, ultra-soft bed linens from the new St. Frank bedding collection. It's a small change, but it makes such a difference!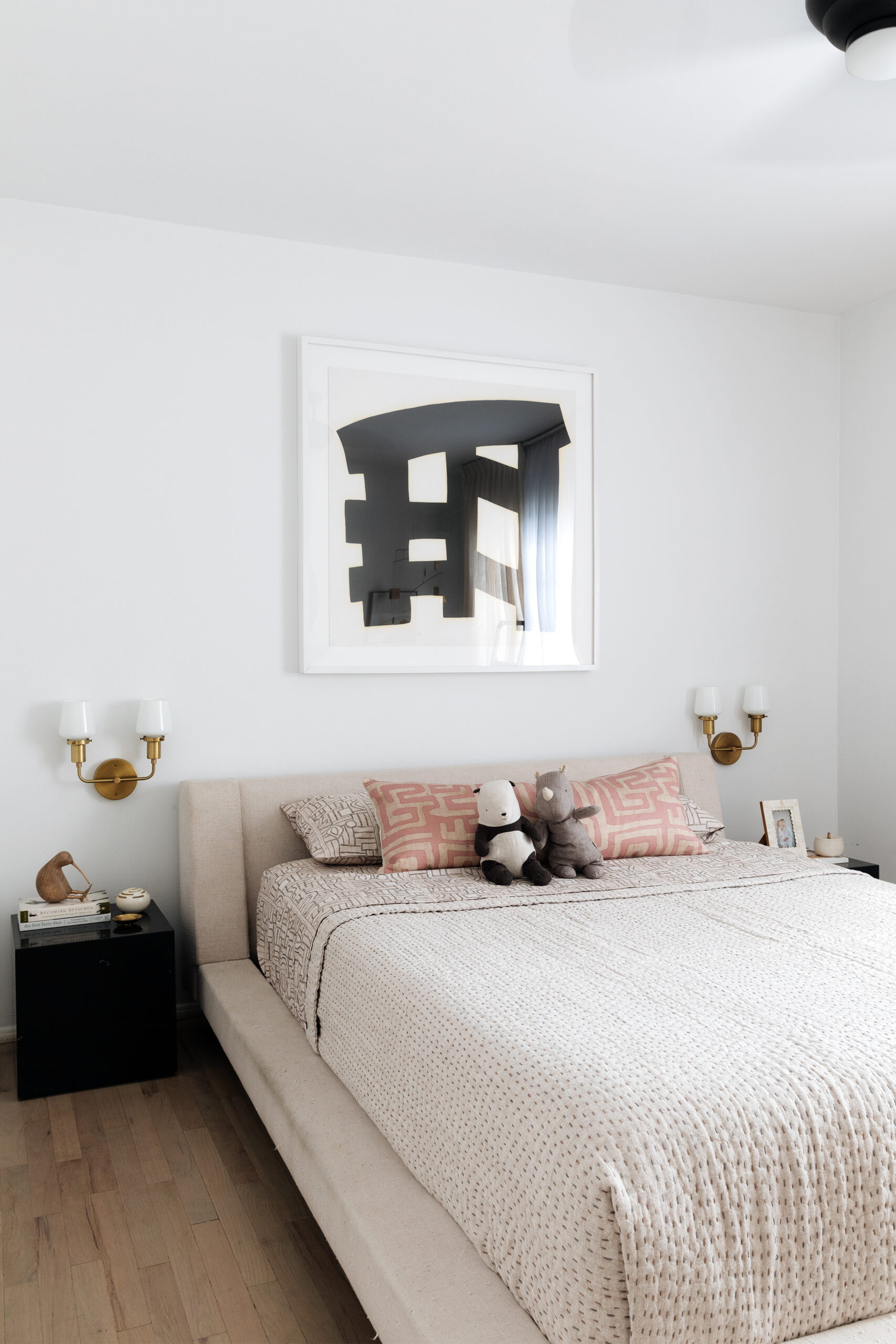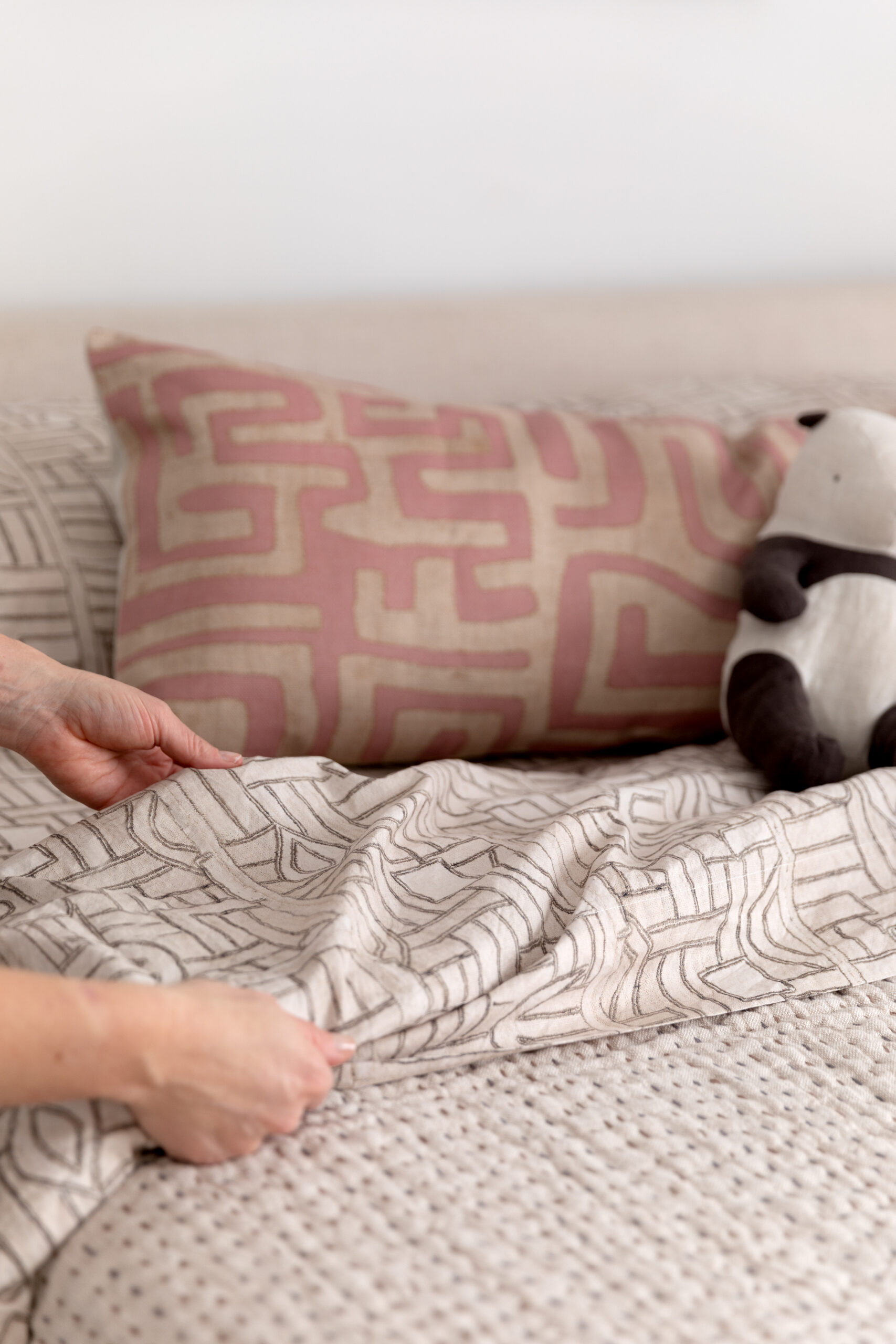 St. Frank has long been one of my go-to resources for unique and eye-catching accents sourced from around the world. Their vibe is refined boho, and their catalog is packed with versatile textiles and objects that bring a global flair to any space. And their new bedding collection ups the style ante even further! The 500-thread count sheets and duvet covers are available range of mix-and-match patterns drawn from traditional and African and Vietnamese weavings. Plus the entire lineup is OEKO-TEX certified. That means the fabrics have been declared free from over 100 harmful and environmentally damaging chemicals commonly found in conventional bedding. They're safer for our bodies and the environment!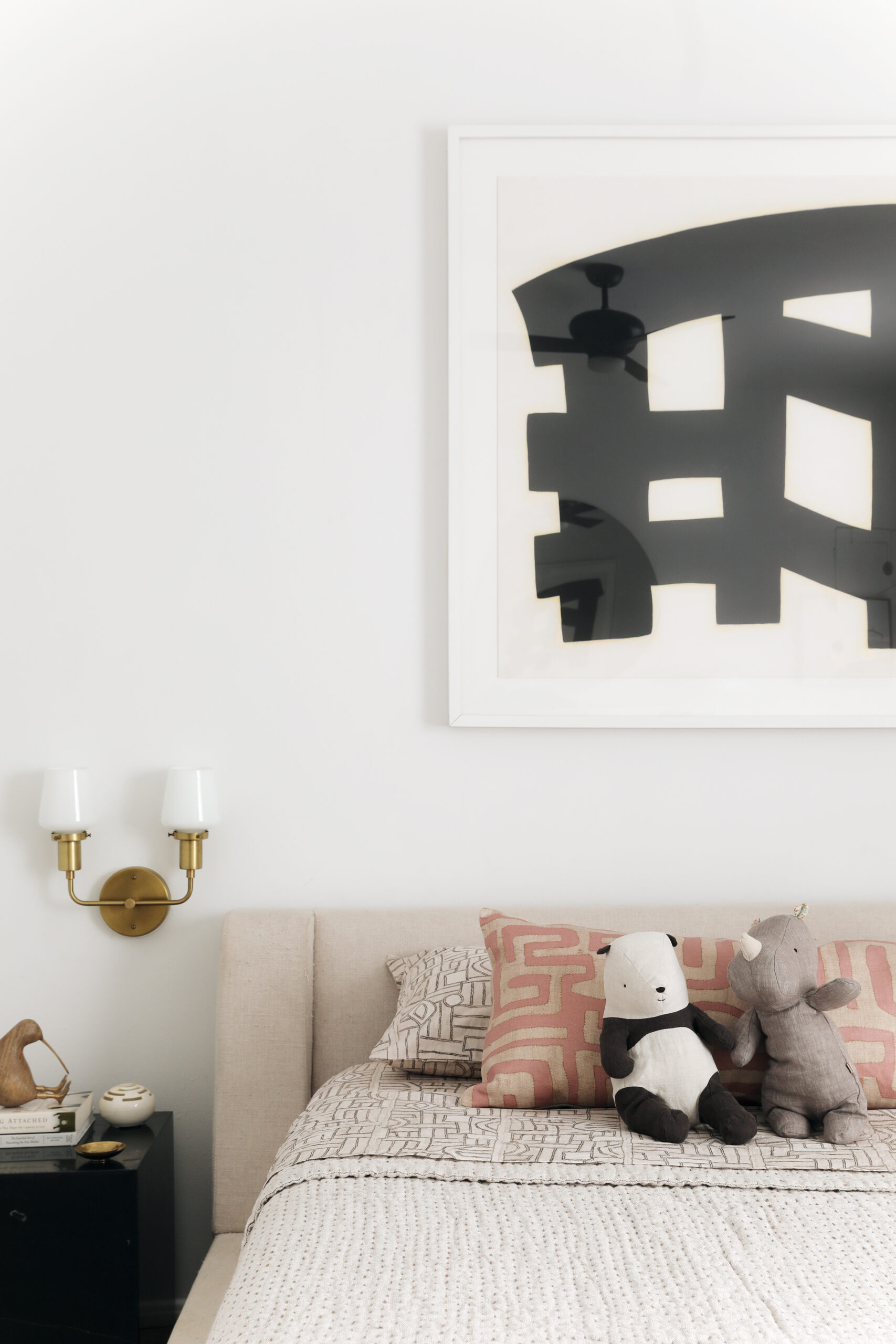 For our mini bedroom makeover, I chose sheets and pillowcases in the ecru maze kuba cloth pattern. I love its tone-on-tone print! A linen kantha quilt adds texture with its copper and grey running stitch. And an extra-long lumbar pillow with terracotta tops it off! The way I see it, we'll be spending a lot of time in bed in the coming weeks. I'm so excited to have created a cozy, welcoming environment where we can snuggle with our girl and begin the joyful, lifelong process of being her mom and dad!