Happy Monday! Wait, it is Monday, right? This self-isolation stuff is causing the days of the week to run together for me! Regardless of what day it is, I hope you're keeping safe and sound out there. As for us, we're doing very well here in our cozy den of newborn bliss. Now that I'm back on my feet, our routine has included daily walks that usually end at Light Lab for a bathroom pitstop. And each time I'm there, I'm struck anew by how much I love the Rigby dishes we incorporated into our styling of the new kitchen design!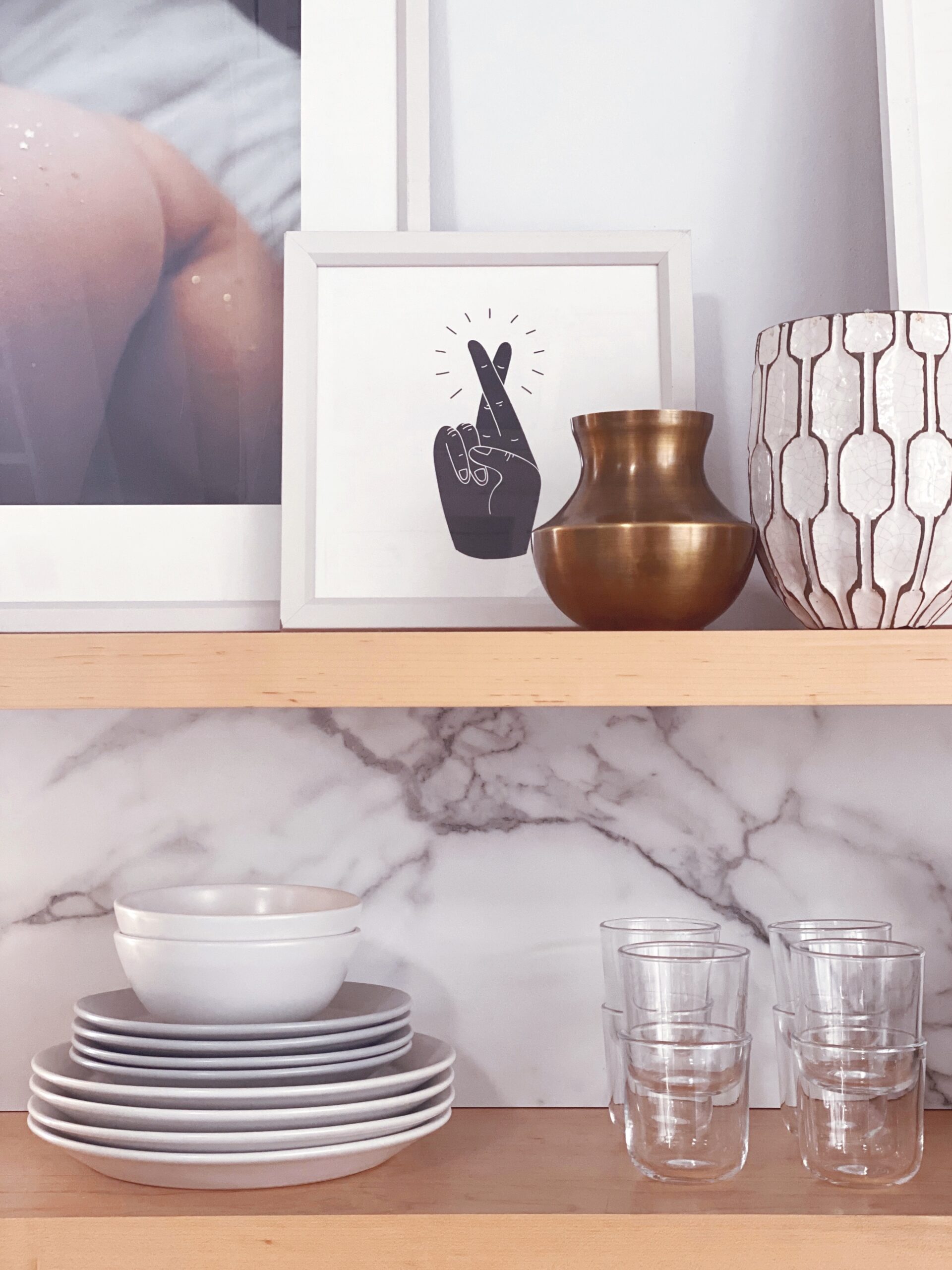 Since we didn't want to fully renovate the kitchen but did want to give it a crisp new look, adding new accents to our open shelving was the fastest way to give the space an update! And Rigby's lineup of stoneware plates, bowls, and mugs—not to mention their hefty handblown drinking glasses and hand-finished flatware—fit the bill perfectly. The brand combines a clean, modern look with traditional craftsmanship to create dining essentials that have to be seen and touched in person to be fully appreciated. When I was unpacking everything for our shoot, I couldn't stop oohing and aahing over how smooth and weighty it felt in my hands!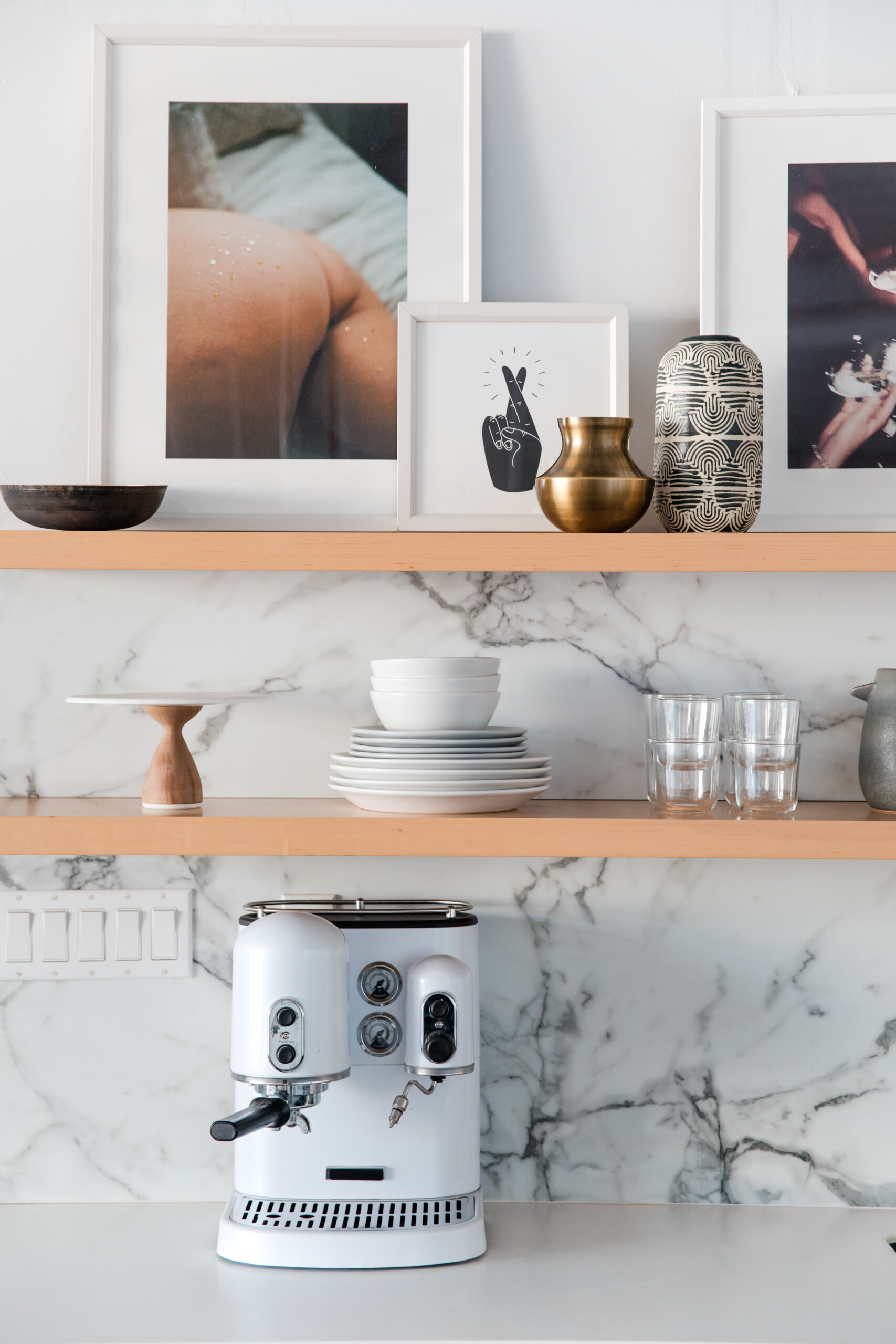 Of course you know I always love a good brand story to accompany gorgeous product, and Rigby has a great one! When founder Sara Kelley returned home from a trip to Europe with 6 dinner plates that made her feel happy each time she ate from them, she set about looking for more that sparked similar joy. When she couldn't find anything that met her standards for functional, aesthetically pleasing, and affordable dishes, she decided to design her own! Rigby was born, with Sara sourcing three small factories in Europe to produce daily essentials that elevate the style quotient of every home. Who knows, next time I make a pitstop at Light Lab, I might steal a set of dishes to use back at my house. Shhh, don't tell!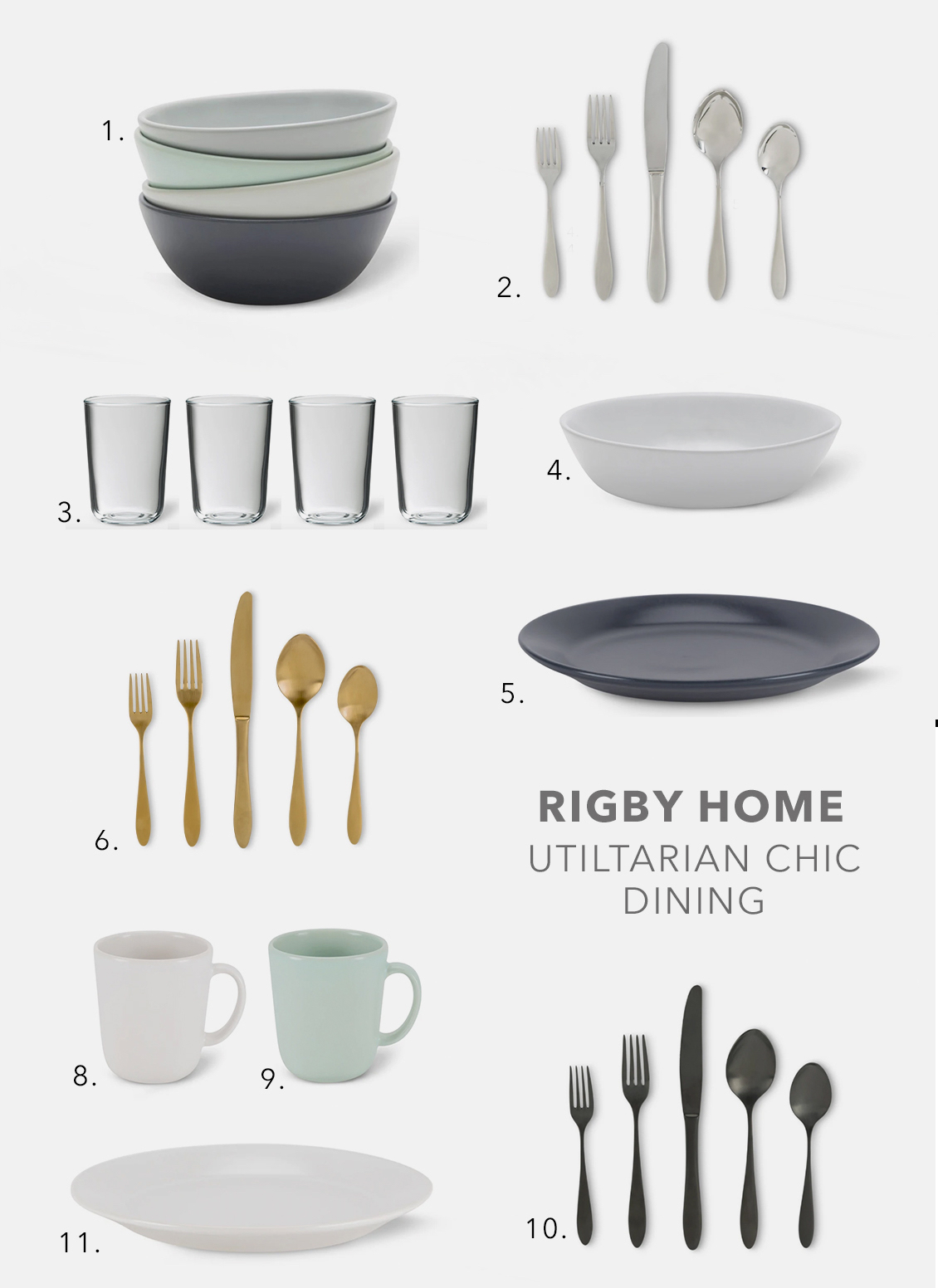 Rigby Shopping Guide: 1. Stoneware Cereal Bowl Set 2. Stainless Steel Flatware Set 3. Handblown Drinking Glass Set 4. Grey Stoneware Pasta Bowl Set 5. Charcoal Stoneware Dinner Plate Set 6. Satin Gold Flatware Setting 7. 8. Off White Stoneware Coffee Mug Set 9. Mint Stoneware Coffee Mug Set 10. Matte Black Flatware Setting 11. White Stoneware Dinner Plate Set