What's your go-to beauty resource? I can't say that I have one. I'm so easily overwhelmed by all the product reviews and makeup tutorials out there! As for keeping up with the trends, I'm woefully behind. Hand me a contouring brush and I'd probably use it to dust my bookshelves, not to powder my face. Oh, and speaking of dust, I recently had to wipe a thick coat of it off my eye shadow compacts—that's how little use they see. To call me low-maintenance would be the understatement of the century!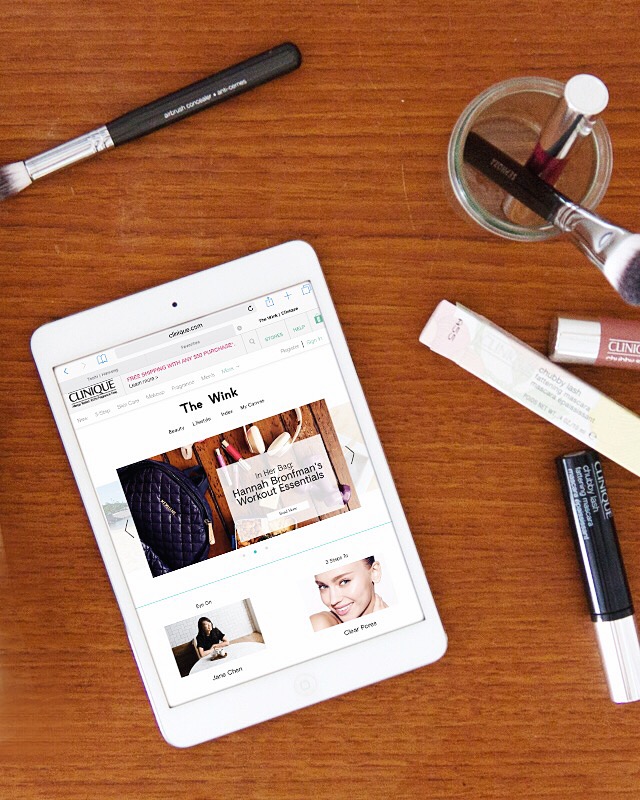 While I do save a lot of time with my minimalist grooming routine, I definitely feel out of my depth when I do need to primp for special occasions. And because I'm long past due for putting in a little effort to master some basic beauty skills, I've got my eye on Clinique's new beauty hub The Wink. The just-launched site, which is as clean, pretty and approachable as the Clinique brand itself, demystifies the very topics that typically boggle me. Think a product breakdown for that covetable peachy glow, or a step-by-step for puppy eyeliner featuring Clinique's new Chubby Lash Fattening Mascara. (Yes, puppy eyeliner. It's apparently a huge thing!)



Yet in spite of all the beauty tips and tutorials, what resonates most deeply is the site's main message of the truest radiance coming from within. To that end, you'll find everything from skin-nourishing recipes (paleo wraps with hydrating ingredients!) to insider advice from women whose presence and passion lights up the world. The Wink perfectly marries my personal philosophy—that a happy and healthy lifestyle is the best beauty aid—with the how-to's I've been seriously craving. Now if you'll pardon me, I'm off to try my hand at puppy eyeliner!
Disclosure: This post was created in collaboration with Clinique. I received compensation in exchange for developing, styling, shooting, and sharing this content, but all opinions are my own. Thank you for supporting the brands that enable me to continue bringing you fresh inspiration daily!