"Remember who you are and what you represent." This was the phrase that my great-grandfather always said to my grandmother as she left the house. She in turn said it to my father and his brothers, then later to my cousins and me. I can still hear her voice delivering these words when I went away to college, again when I graduated, and really every time she sent me into the world. So when my grandmother passed away last summer, I wasted no time immortalizing her favorite saying in a custom work by talented hand letterer Colore Grace. The piece has quickly become one of my favorite items in my home—and now Colore and I are excited to be able to share it with you as a limited run calligraphy print just in time for holiday gifting!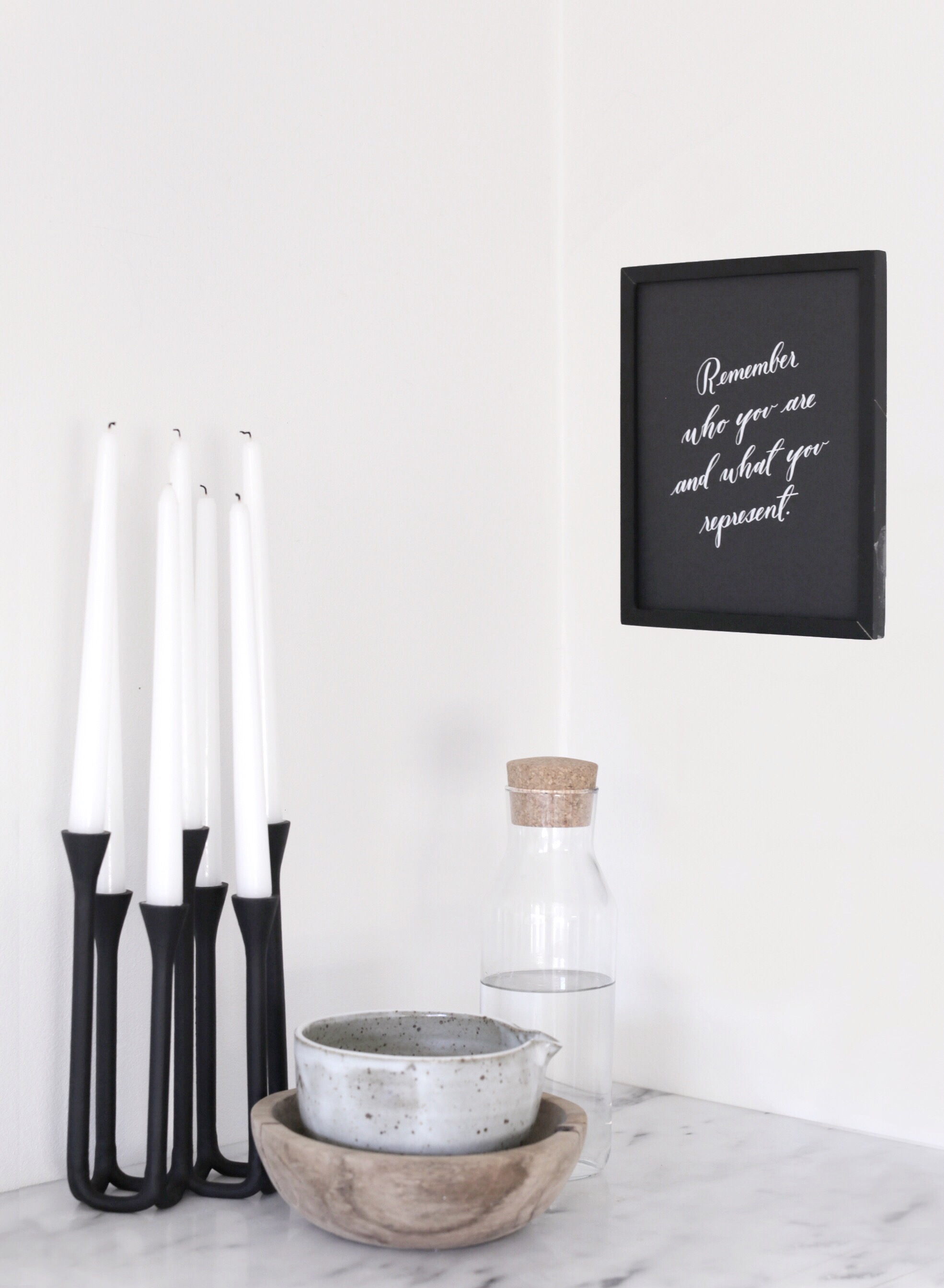 When Colore and I were creating on this print together, I sent her some samples of my grandmother's writing to incorporate into her own style. The result is an homage both to my grandmother's impeccable penmanship, as well as to her timeless values of family, class, and integrity. These words will hang on your wall as a reminder of where you've come from and what you stand for, and they'll serve you well as you make your way in the world. As a bonus, Colore is offering a digital download desktop wallpaper for everyone who purchases a print!

This timeless calligraphy print is sized at 8×10 and consists of white foil pressed on French Paper #140 Muscletone Speckletone black. Colore has produced a limited edition of 100, and has numbered and signed the back. Use the code annesage to receive free shipping as well as the digital download link. Head on over to Colore's site for the full scoop and to purchase this special artwork for yourself or anyone who could use a reminder of their priceless individuality!