Every winter when I was a kid, my family chose battle lines. On one side were my father and sister, who fought in the name of a colorful Christmas tree with twinkling tinsel and fun ornaments. Opposite them stood my mother and I with our strident calls for a tree and decorations in a minimalist neutral palette. When our respective foes weren't looking, we'd quietly swap out the decor: their rainbow lights for our white ones, and our clear glass balls for their flashy ones. To this day, even though my sister and I have long since left home, my parents good-naturedly rib each other about which style of Christmas decorations they'll use.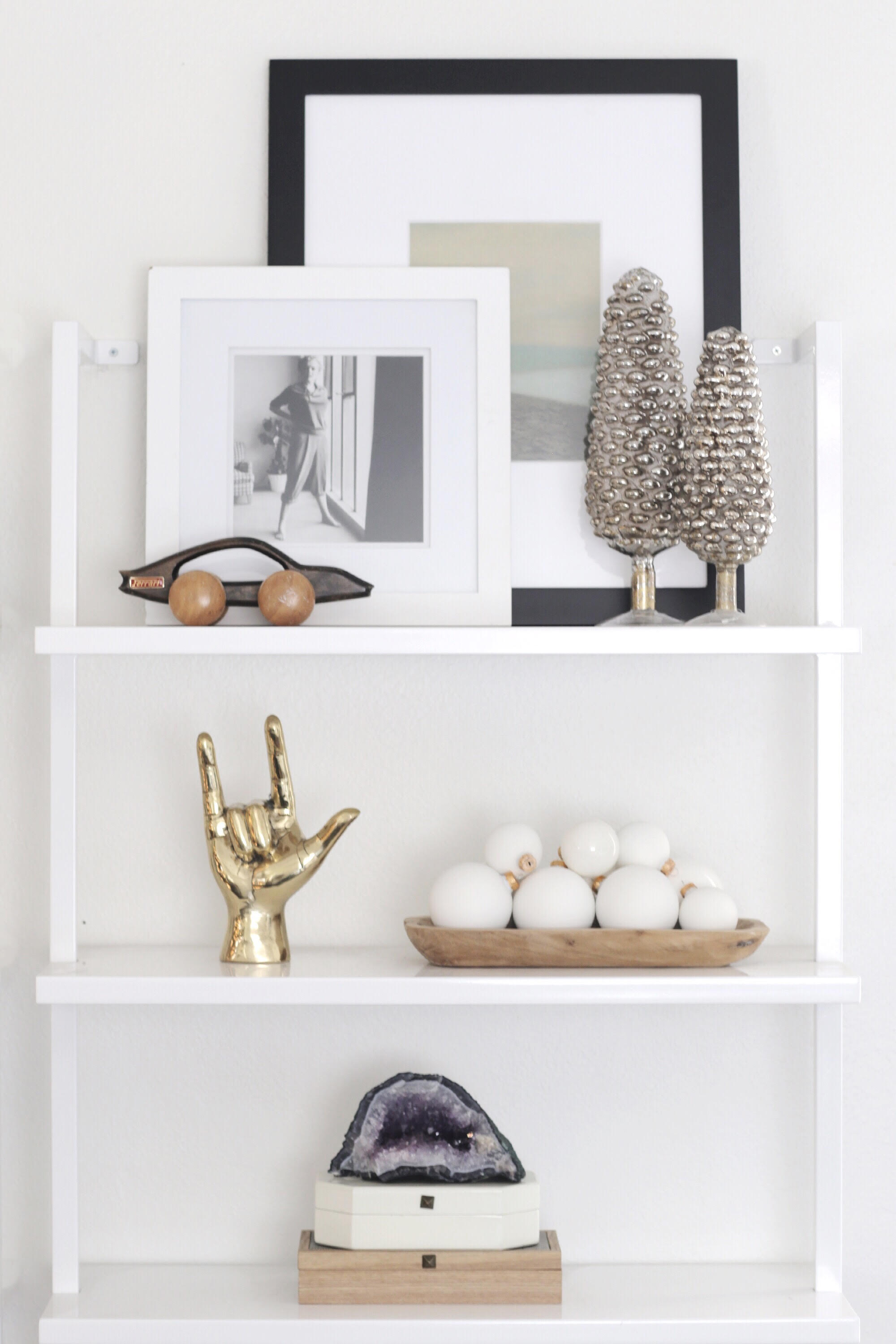 Now I'm finally settled in LA with a place of my own—and I've been waiting with baited breath to put up my first tree! When the time came to choose decorations, though, the same old question reared its head: Do I go for minimalist holiday accents that match my interiors style, or do I celebrate the spirit of the season with fun pieces that illicit smiles for years to come? I was torn because even though I always sided with my mom in favor of a sophisticated Yule, I also secretly loved unpacking the whimsical ornaments my dad insisted upon each year.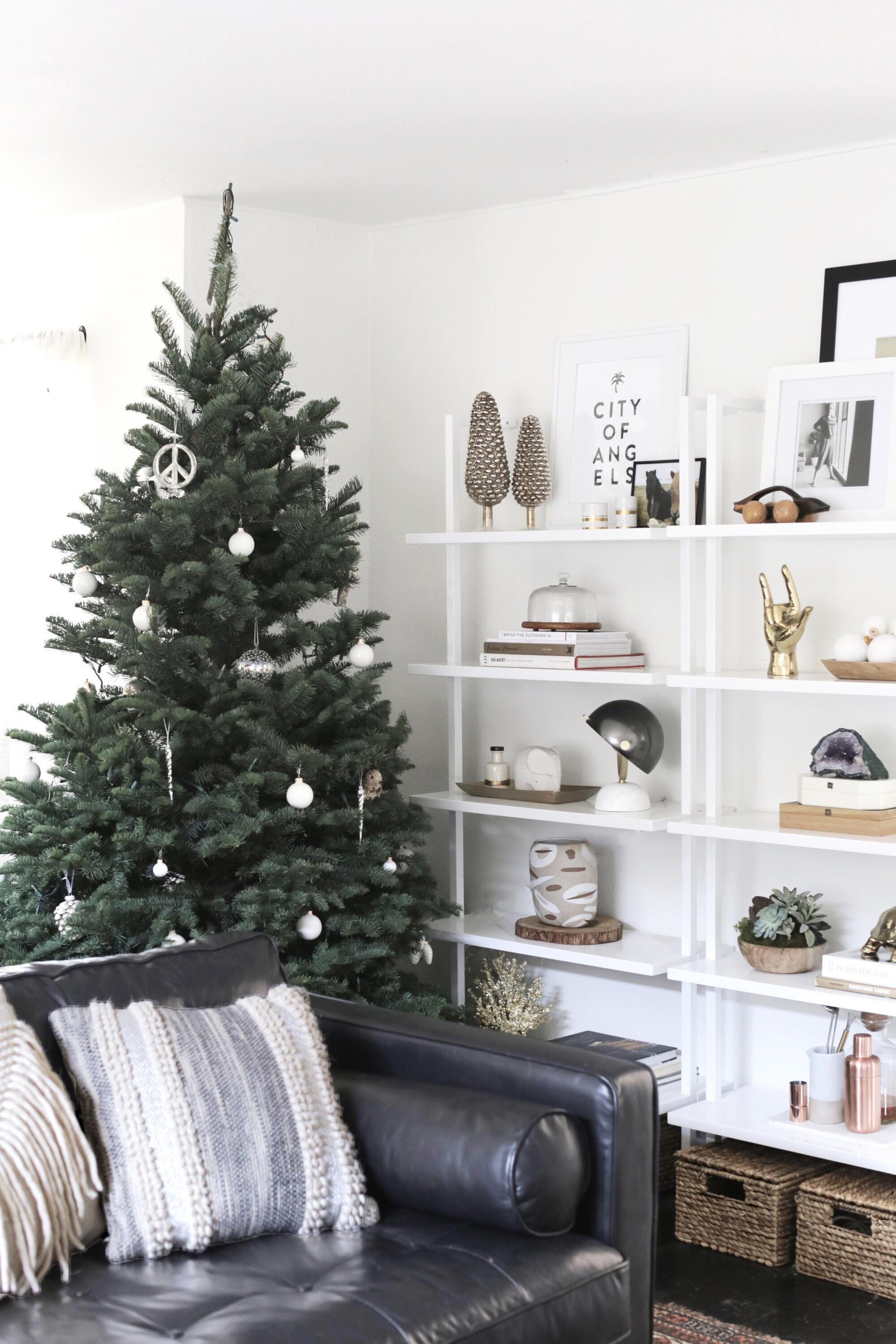 To solve my conundrum, I headed to Rolling Greens. The home and garden emporium is not only one of my favorite LA resources for succulents, house plants, and unique decor, it's also a seasonal wonderland with the biggest selection of unique Christmas ornaments I've ever seen! There, I settled on a mix of monochromatic metallic baubles to satisfy my modern design inclinations, along with a handful of playful ornaments to add personality to my tree and shelves.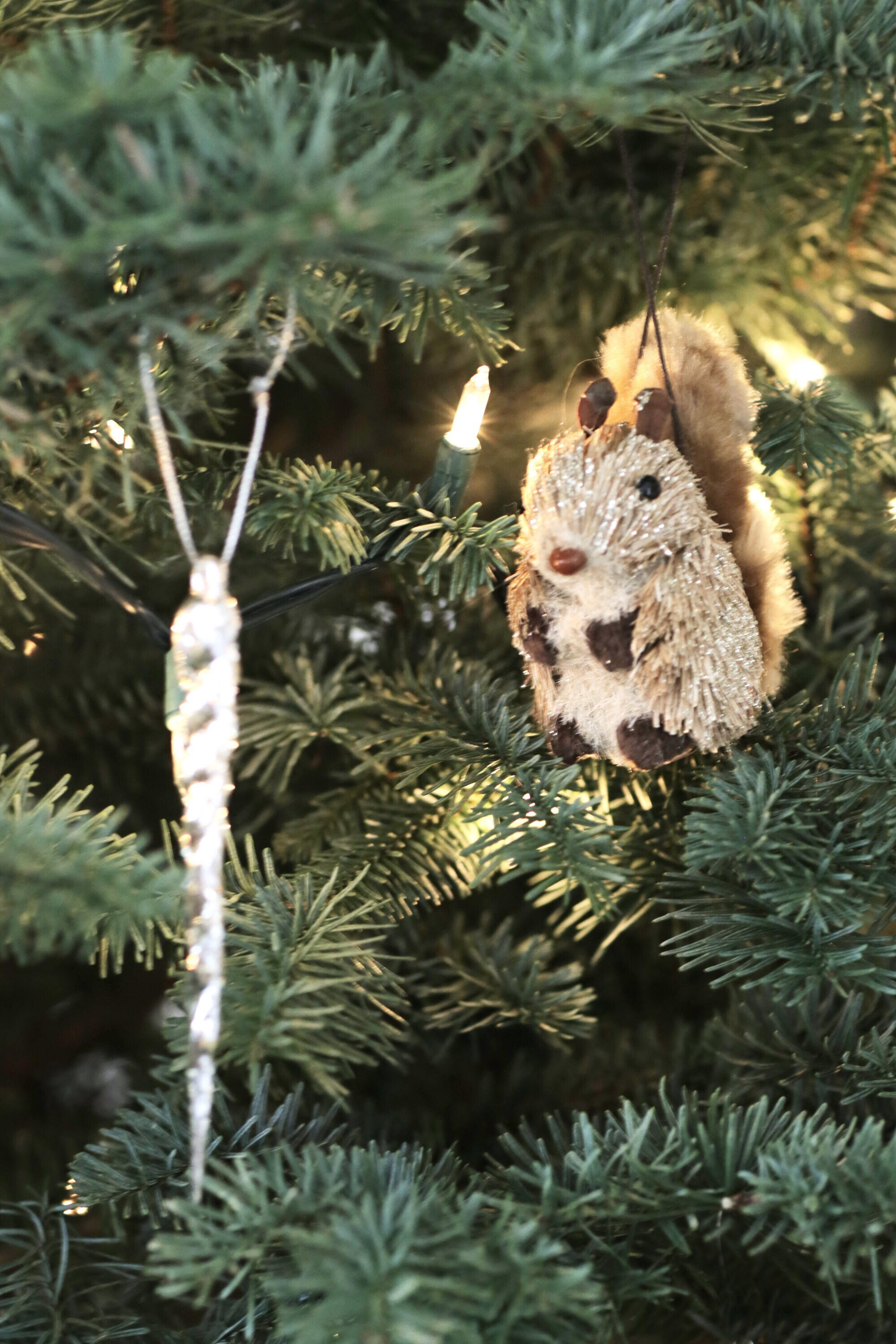 When it came time to create my holiday vignettes, I used a light hand consistent with the spare sensibility of my space. A stack of white glass balls makes a graphic statement in a raw wood bowl. A few bubbly silver tree statuettes contrast nicely with the angular lines of my built-in shelves. And the overall minimalist vibe means that the few fun ornaments I did choose have all the more impact, for stumbling on a squirrel peeking from the branches is an unexpected holiday delight. It's a joyful, harmonious approach to holiday decorating—one that everyone in the family can get behind!
Thank you to Rolling Greens for partnering with me on the Christmas tree of my dreams! See more of the shop in my visit to this fantastic LA home store earlier this fall!