You know how a project can start out as one thing, then by the time it's complete it has transformed itself into something completely different? The process can be a valuable (not to mention humbling) lesson in letting things go. Here's a perfect case in point. At the beginning of the holiday season, TaskRabbit contacted me for a collaboration. I was familiar with the company's on-demand approach to outsourcing errands and household tasks, so I was excited to get some assistance with chores that have been eluding me. I expected a smooth, efficient workflow with a courteous and thorough Tasker; and indeed I got exactly that. What I didn't expect, however, was how hard it would be for me to receive help and stop trying to do it all myself.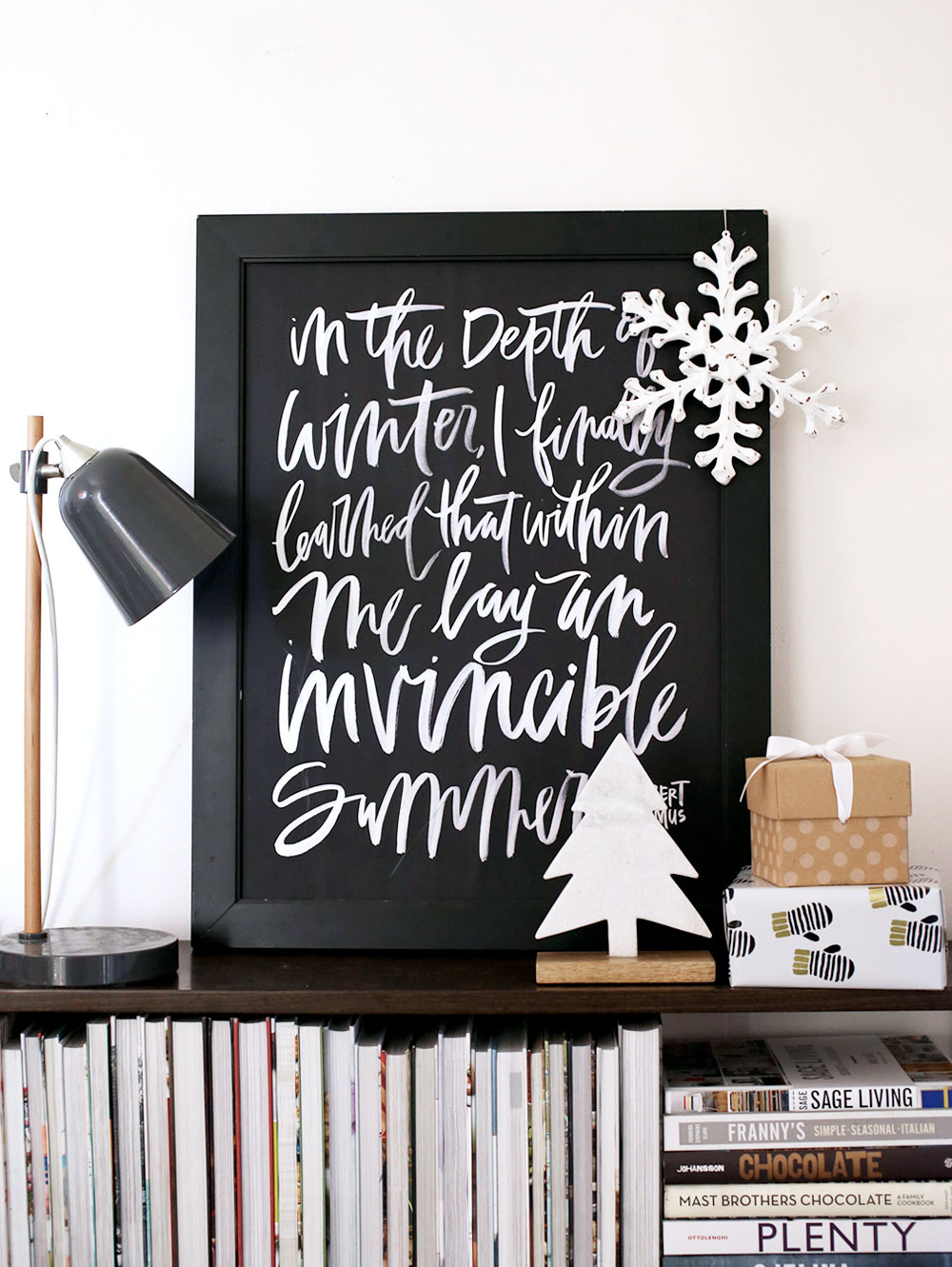 Taking the weight of the world on our shoulders is a common theme, especially amongst women and especially this time of year. Somewhere along the line we've gotten it into our heads that if we're not baking all the cookies, wrapping all the gifts, and hosting all the parties—with a permanent smile on our face, no less!—then we're not doing the holidays right. It's a challenging exercise in vulnerability to admit that we can't handle everything perfectly ourselves. And frankly it's a powerful statement of hubris to think that no one can do it all as well as we can. I came face to face with both of those sentiments when the time came to welcome my TaskRabbit Tasker to my house. You see, for the past year my home office has looked like this (I'm cringing at the thought of you scrolling down):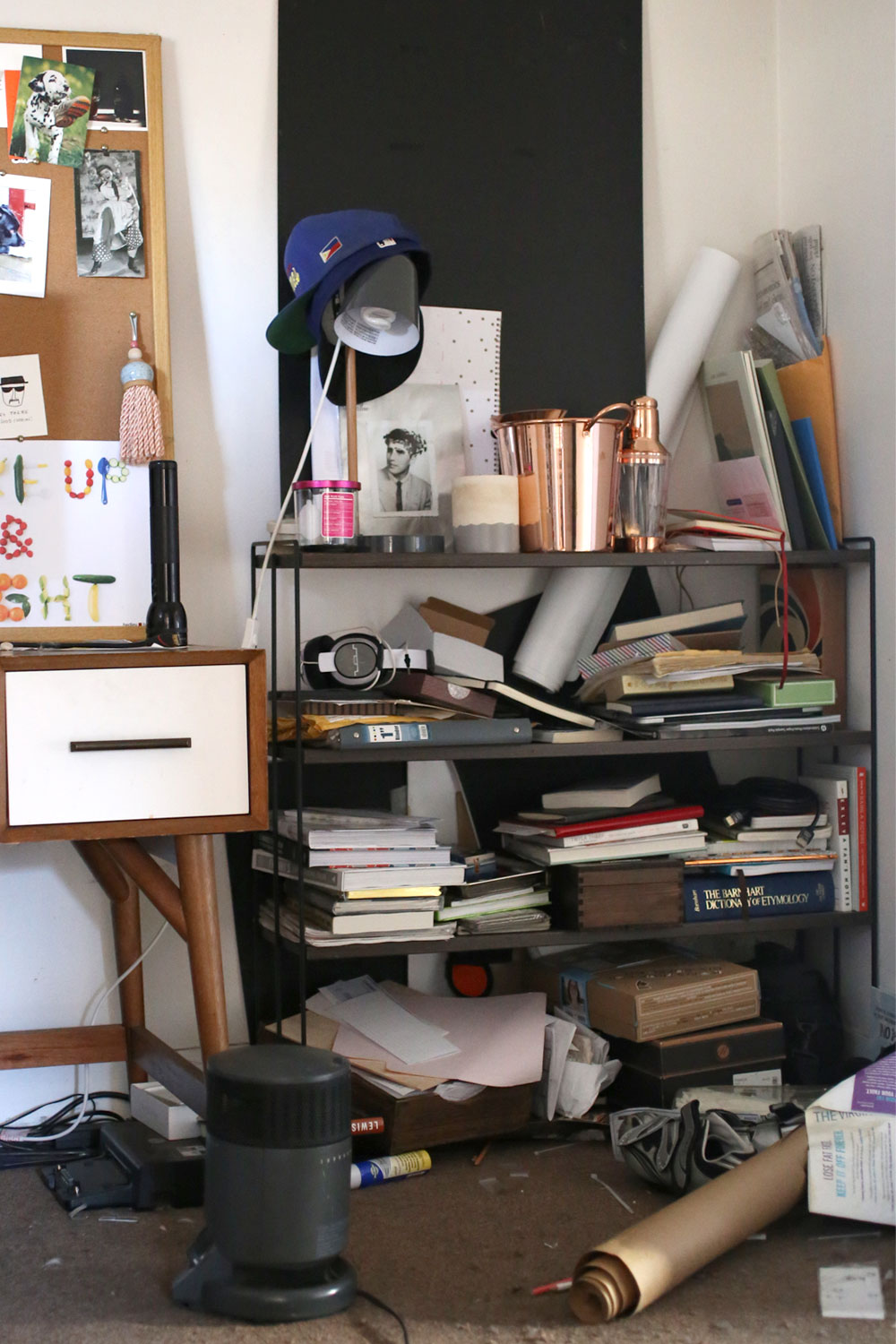 Yeah. I know. It's the room that time forgot. Moreover, it's the room in which my boyfriend works all day. I'd taken it over with my crap, and though I'd been saying for a year that I'm going to clean and organize it, I'd allowed "more important things" to take precedent. The truth was, the mess had paralyzed me. The thought of finding a place for every paper and book, receipt and knickknack, overwhelmed me. Plus I was judging myself big time for letting it get this bad. I needed an objective third party to step in and take over. STAT.
All I can say is thank goodness for Sam, my cheerful and able Tasker. She took one look at the space (and the distressed look on my face) before she reassured me that everything would be okay and calmly set to work sorting, tossing, and tidying. In a single morning she not only overhauled the room but had also addressed a stack of Christmas cards and befriended my surly cat. She did it all better than I could have because she wasn't caught up in the drama of this has to be perfect because of what it says about me as a person. To her it was just a job, and a job she did really well. I'm excited at the thought of all I can get done in 2016 with this fresh perspective on the power of outsourcing, delegating, and cutting myself a break. What's more, my boyfriend is grateful that he's not drowning under a pile of my stuff anymore. It's a TaskRabbit holiday miracle!
P.S. Use the code SAGE for $15 off any TaskRabbit task between now and 1/15/16! Not only is this code a great way to save on help with your own holiday and New Year's prep, it would also be an amazing opportunity to give someone you love the gift of help with their own to-do list! Thank you to TaskRabbit for sponsoring this post and restoring order to my space, and to you for supporting the brands that keep this blog going!