There's a lot to be said for doing only a few things but doing them really, really well. Like how In-N-Out has cornered the market on the classic burger/shake/fries trifecta. Or how Le Creuset has mastered the art of the Dutch Oven. Another case in point is Australian basics label Arthur Apparel, whose minimalist ethos extends from their designs to their small but show-stopping inventory. Their motto is "Don't Expect Much", which is an uproariously clever way of saying that what you see is what you get—and what you get is damn good.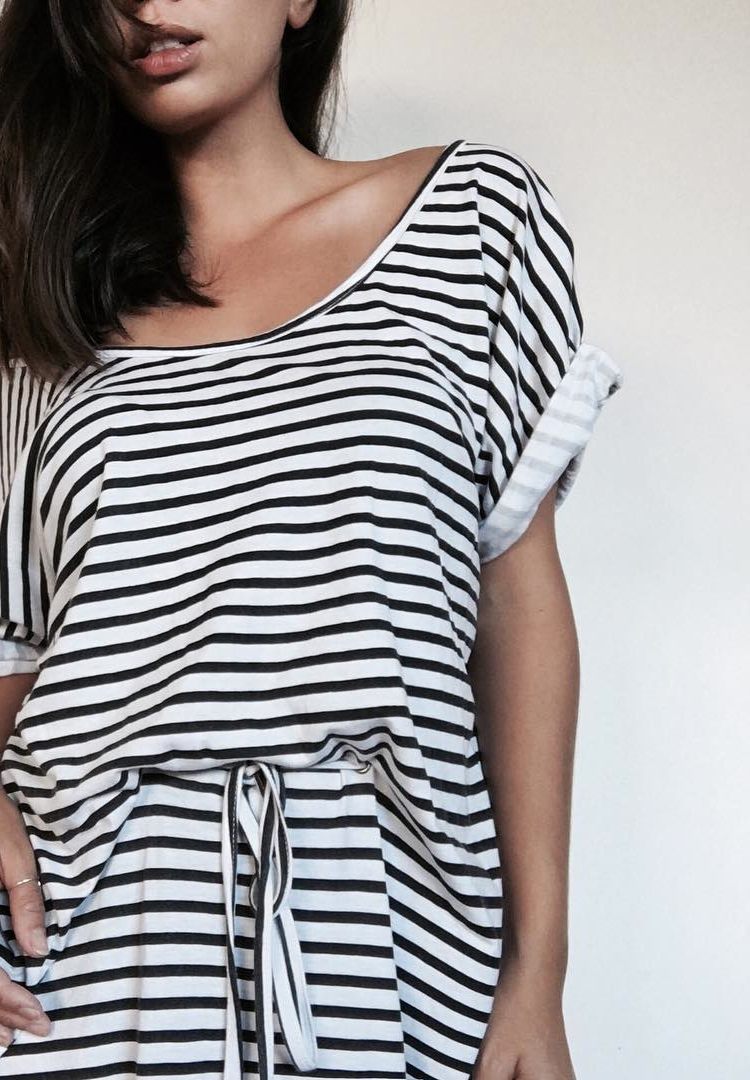 A scroll through Arthur Apparel's selection reveals a few common threads. Lines are slouchy, sexy, and cool. Colors are decidedly neutral (and yes, we're counting those fab stripes as a neutral). Even the silhouettes themselves are all just variations on a theme. The big tee grows a few extra inches and becomes the big tee dress. The oversized shirt reinvents itself as the oversized shirt dress. The boxer short and boxer skirt have in common not just a big comfy waistband but impossibly soft cotton construction. In fact the only outlier is the bib dress, and even she she plays very nicely with all the others in the family. The entire collection appeals to me in a big way. For someone who more or less lives in her PJ's, anything that looks like a style upgrade but feels like nightie has serious closet appeal indeed!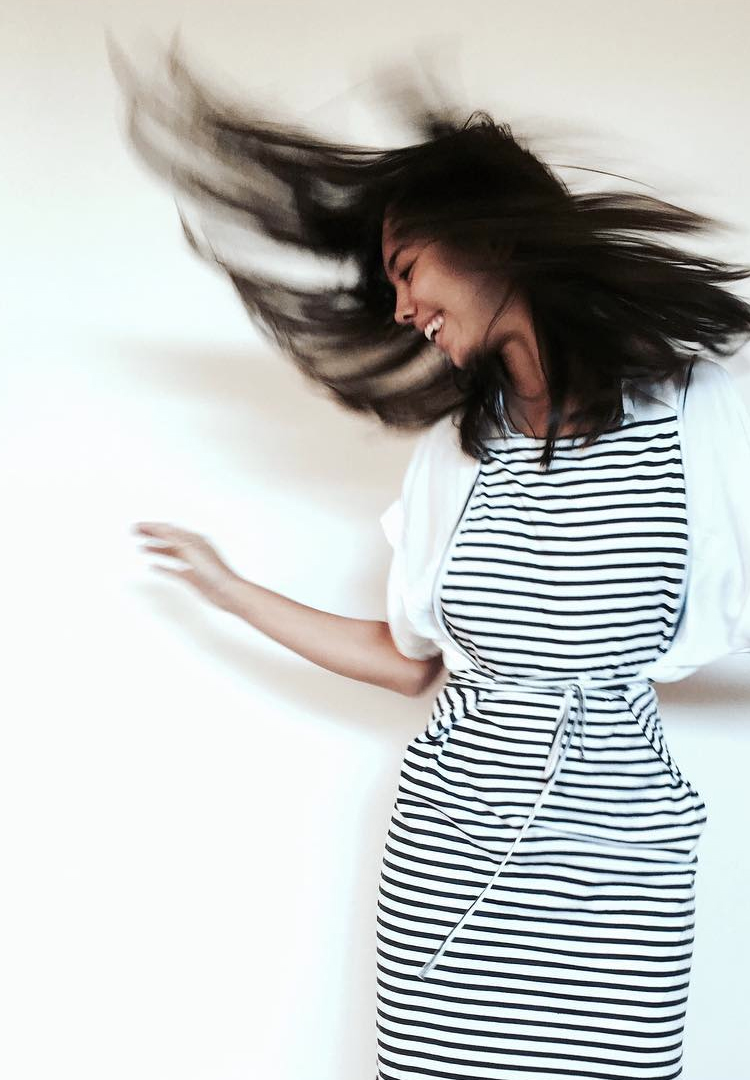 Images courtesy of Arthur Apparel Instagram.