With the Southern California real estate market booming, home staging is a burgeoning business here in LA. I've got mad respect for home stagers who do their job well. Not only is major muscle required to furnish an empty house in short order, but there's a particular art to doing it in a way that feels stylish and inviting yet leaves space for future home owners' imaginations. Some recent projects by The Platform Experiment, one of my favorite area home staging firms, reveal some tips and tricks that are just as useful to us armchair decorators as to realtors looking to add curb appeal!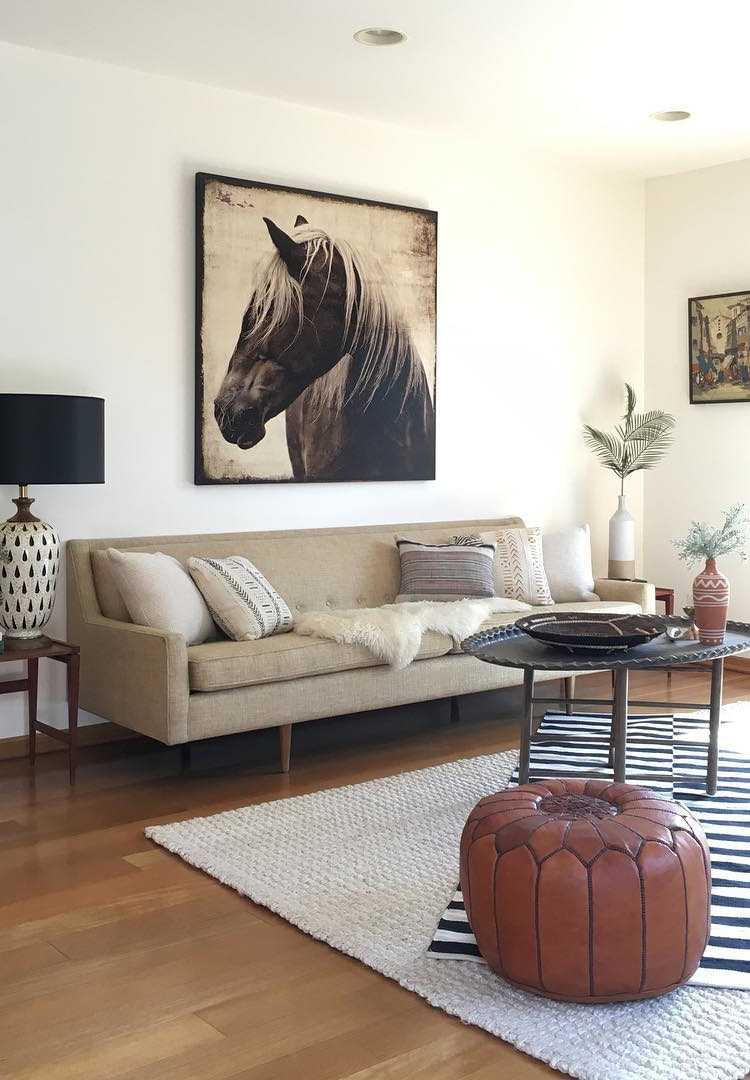 Layers Go a Long Way. The basic bones of this eclectic midcentury living room are pretty simple. The clean-lined sofa, square end tables, and oblong coffee table couldn't be more straightforward! Yet the addition of multiple patterns and textures elevates this scene to pin-worthy status. I count no fewer than eleven different surface treatments (a woven and a striped rug; a leather pouf and a fur throw; plump pillows in solid, stripe, and mud cloth; earthy ceramics and burnished brass; warm wood and feathery foliage) playing in concert to create this dynamic vignette. So the next time your space feels static, ask yourself which materials you haven't yet included, then reach for them!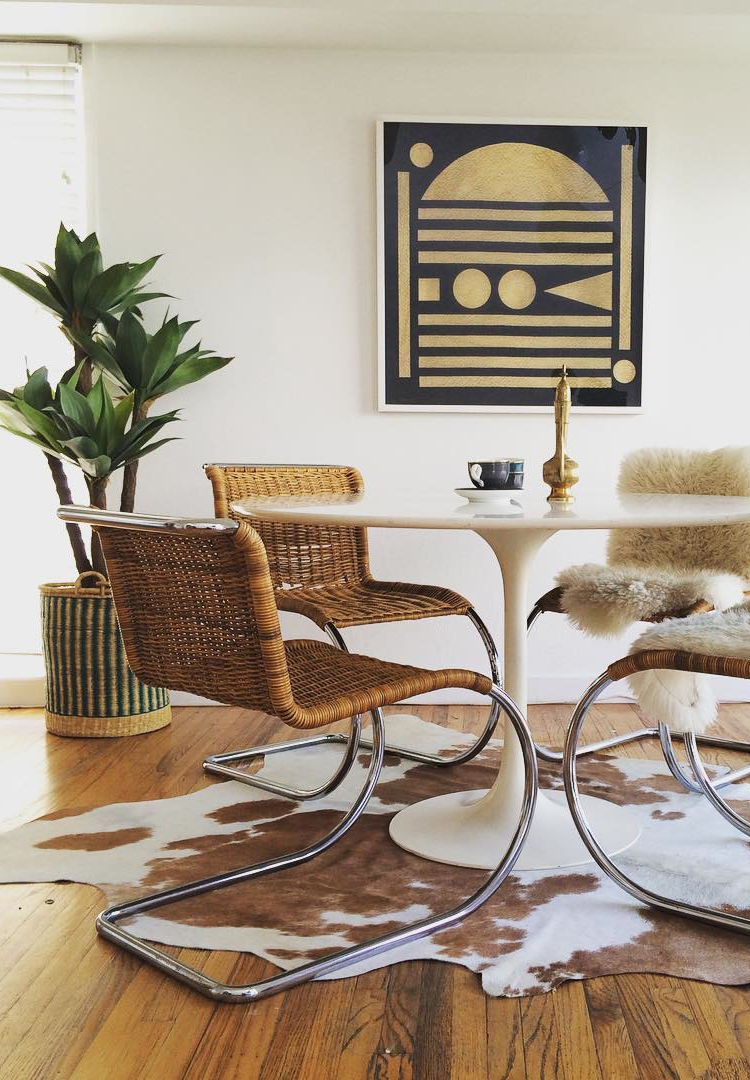 Curves Are Sexy. Phew! Someone grab the fire extinguisher 'cause I am burning up looking at this dining room! The sultry legs of those chairs are such a sleek and streamlined alternative to the usual seating silhouette, and they so beautifully complement the shape of the tulip table base. It's a motif that's further echoed in the artwork on the wall and the cut-out border of the hide on the floor. The result is a harmonious and flowing space that's very easy on the eye.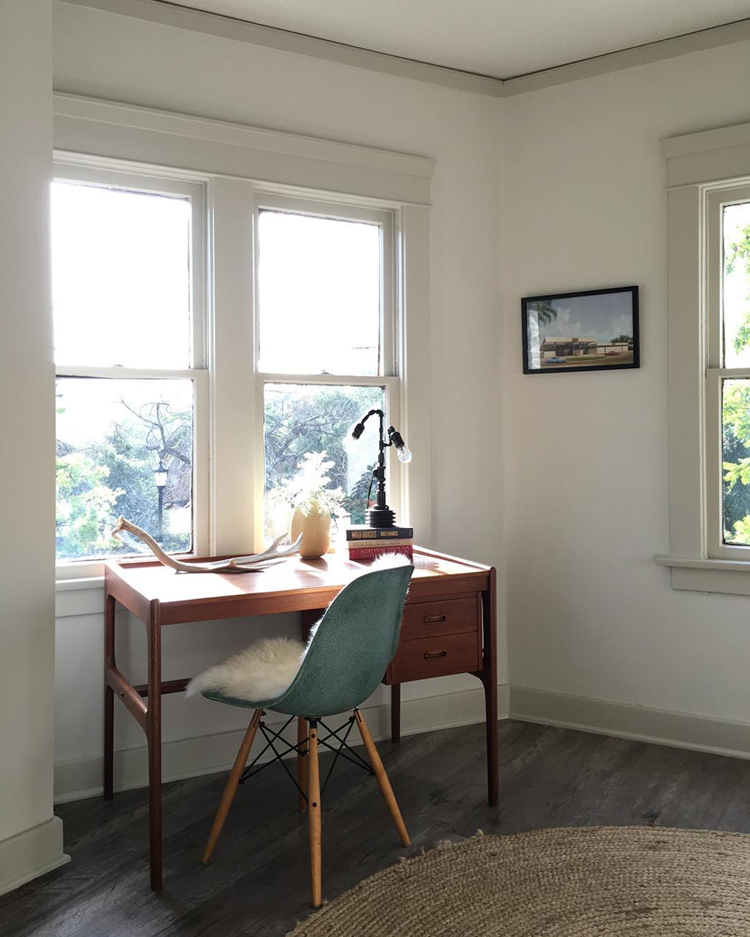 When In Doubt, Leave It Out. A good edit is the real secret weapon to crafting great interiors. Home stagers know that they don't need to adorn every surface in knickknacks and bric-a-brac—and in fact a too-busy house will drive prospective buyers away! We can take the same lesson to heart in our own rooms by resisting the impulse to fill our shelves and cover our consoles with pieces that neither serve a purpose nor hold meaning. By allowing our space to breathe, we can breathe a little better ourselves—and let the energy, love, and light take up residence in every nook and cranny.
Images: The Platform Experiment Instagram.