Since moving into a 590-square foot home two years ago, my interiors style has evolved considerably. I'm increasingly drawn to angular, airy, modern spaces with as little adornment possible. Yet I love an inviting, lived-in room just as much as ever, so the challenge has been to keep things feeling contemporary without veering towards cold and unapproachable. One of the most effective ways to soften to any space is layer in organic touches—and in my tiny house, the ever-versatile stump table is just what the decor doctor ordered. I have a few that I use as end tables, night stands, and stools (I included one in my recent bedroom makeover) and no matter where I move them they always add just the right touch of warmth!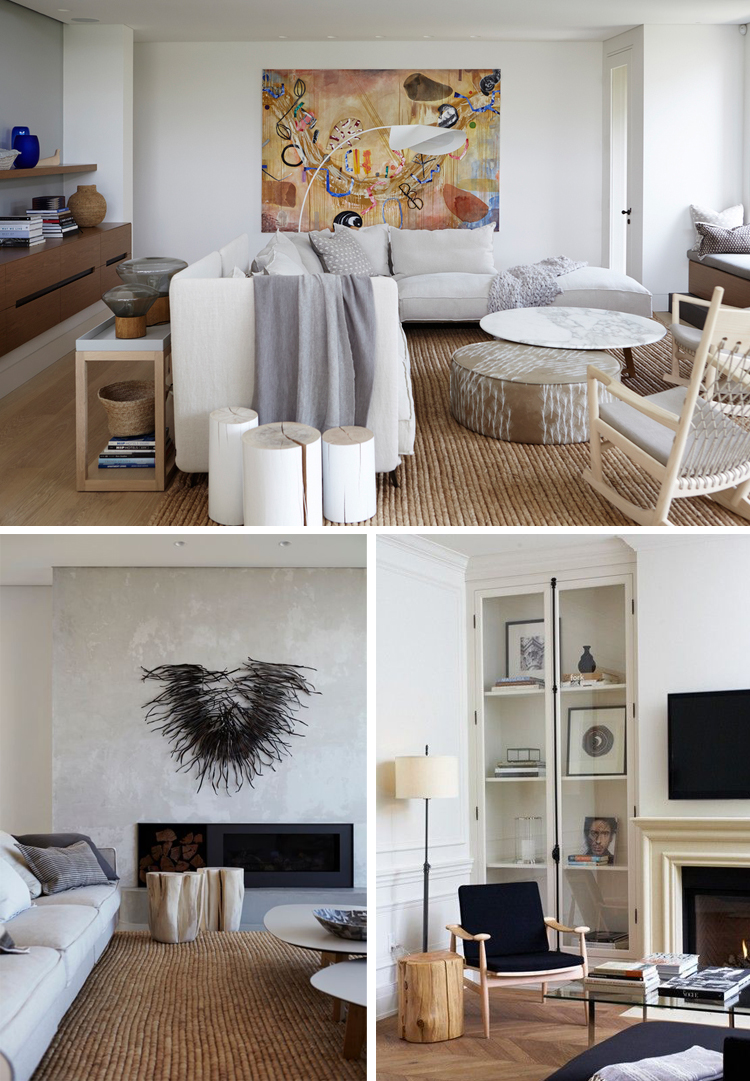 There's no shortage of stump table options out there, from teak to oak and resin to paint-dipped. I love the raw look of a reclaimed stump, myself, but there's something to be said for one that's been given a little shaping and polishing too. (Australian furniture designer Mark Tuckey makes some of my favorites in the latter category!) Cluster them in a duo or trio, use them as dining stools in a tight space, or simply stow one unassumingly near the front door where it can wait be called into service on a whim!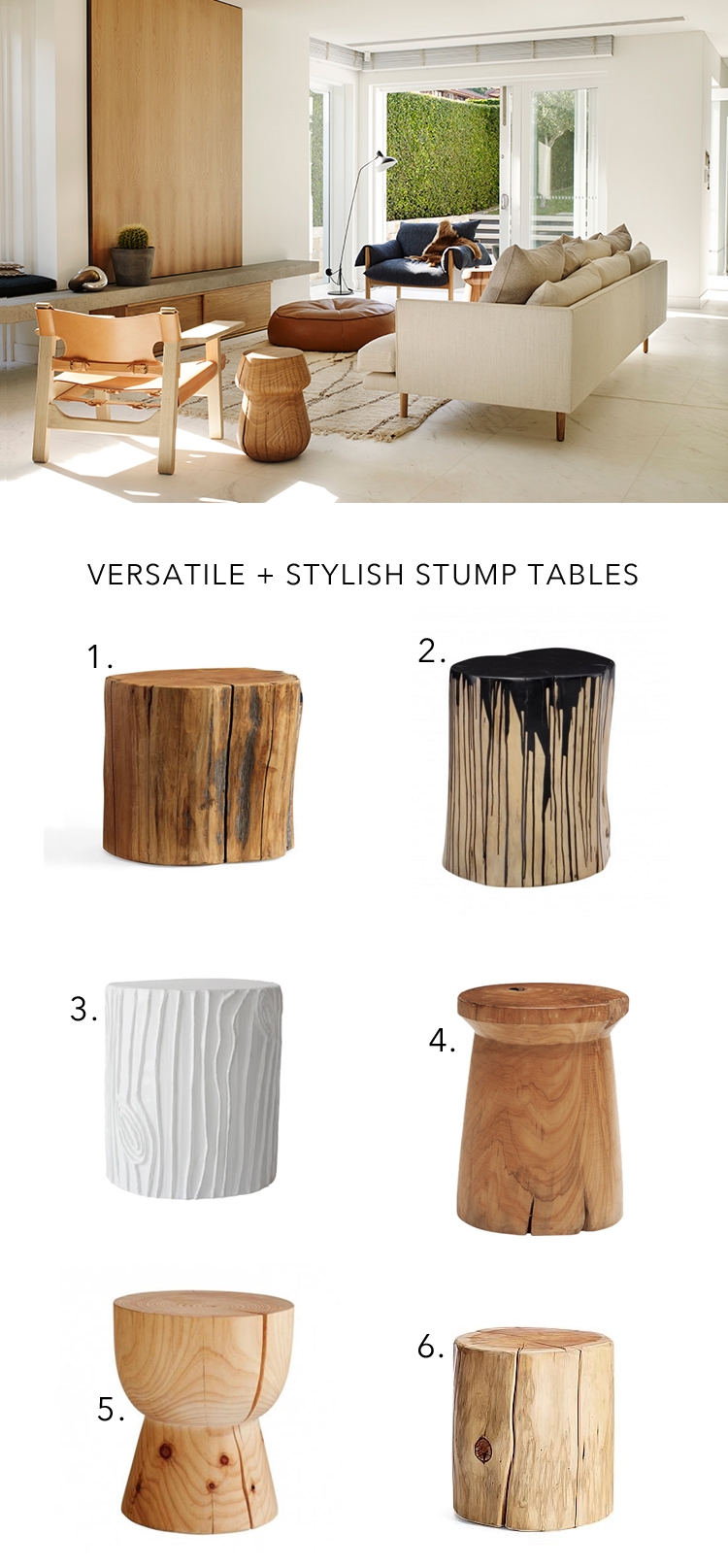 Shopping Guide: 1. Reclaimed Wood Stump Table 2. Dipped Wood Accent Table 3. White Resin Stool 4. Teak Stump Table 5. Carved Wood Stool 6. Light Wood Stump Table Images: 1. 2. 3. 4. 5.