Heaven knows I love a good sale, and I'm definitely no stranger to stalking a pair of shoes or a sweater throughout the season until the discounts hit. The trouble is, of course, that once you nab your prey, the number of weeks you can wear it before the temperatures change are often short and bittersweet! That's exactly what happened with a striped shirt dress that I recently added to my wardrobe. I fell hard for it last spring, but passed it up because the price tag was a little steep for my blood. So I was overjoyed to find it at 60% off a few weeks ago! Its billowy cut and cheerful stripes definitely say summer more than fall, yet now that I've made it mine, I refuse to relegate to the back of my closet 'til 2017!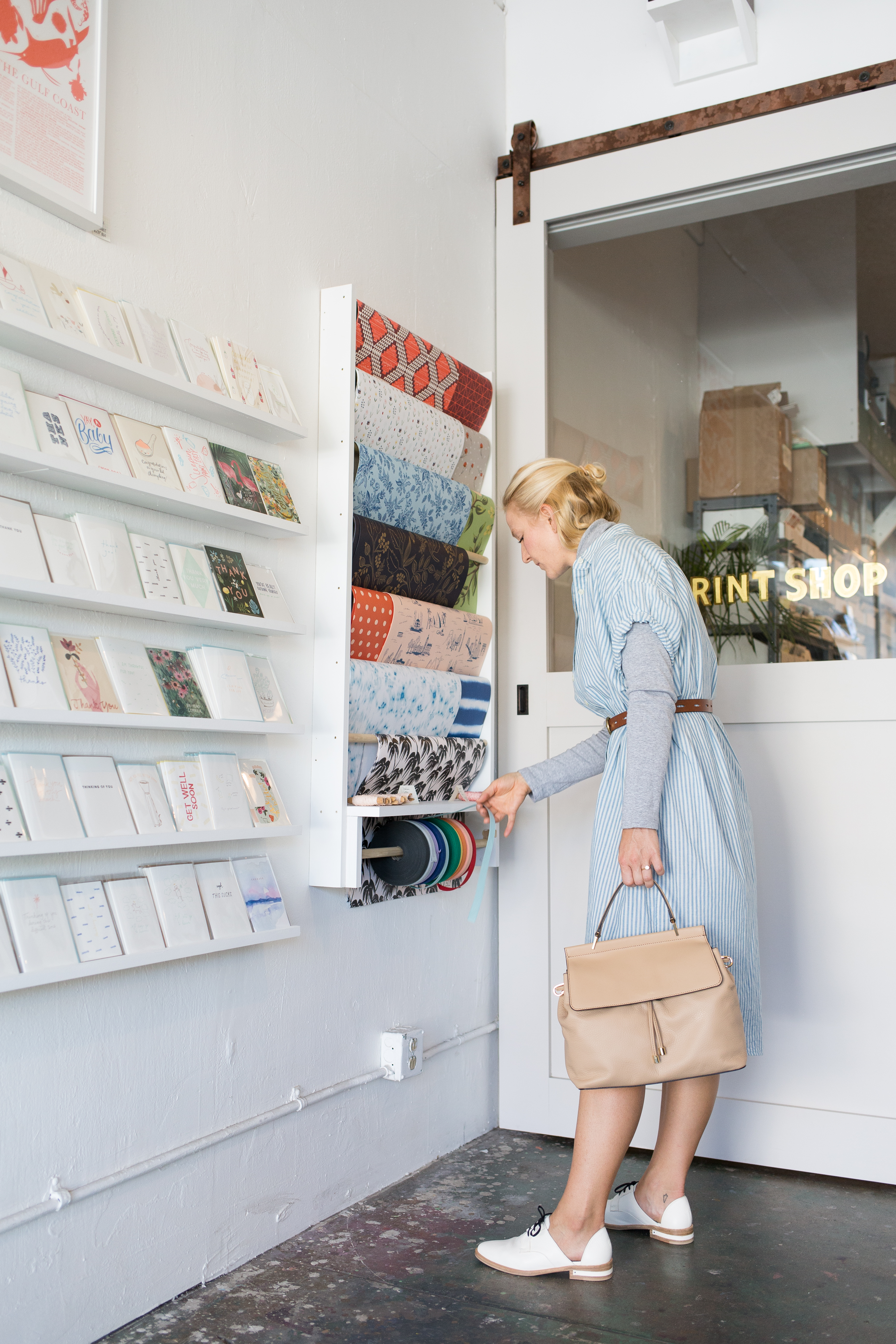 Thank goodness for Catherine from The Life Styled! In our continuing Science of Fashion series together (did you catch the first post on wearing black for any skin tone?) she didn't bat an eyelash when I asked her advice on how to wear a summer dress in the fall. "Just belt it," she said, explaining that the breezy warm weather silhouette was just a waist-cinch away from the more tailored, buttoned-up vibe that characterized many a runway look this year. The boxy cut and striped haberdashery print inspired her to suggest we run with a 1970's Annie Hall sensibility, so we added lace-up oxfords and a top-handle satchel reminiscent of a vintage attache case.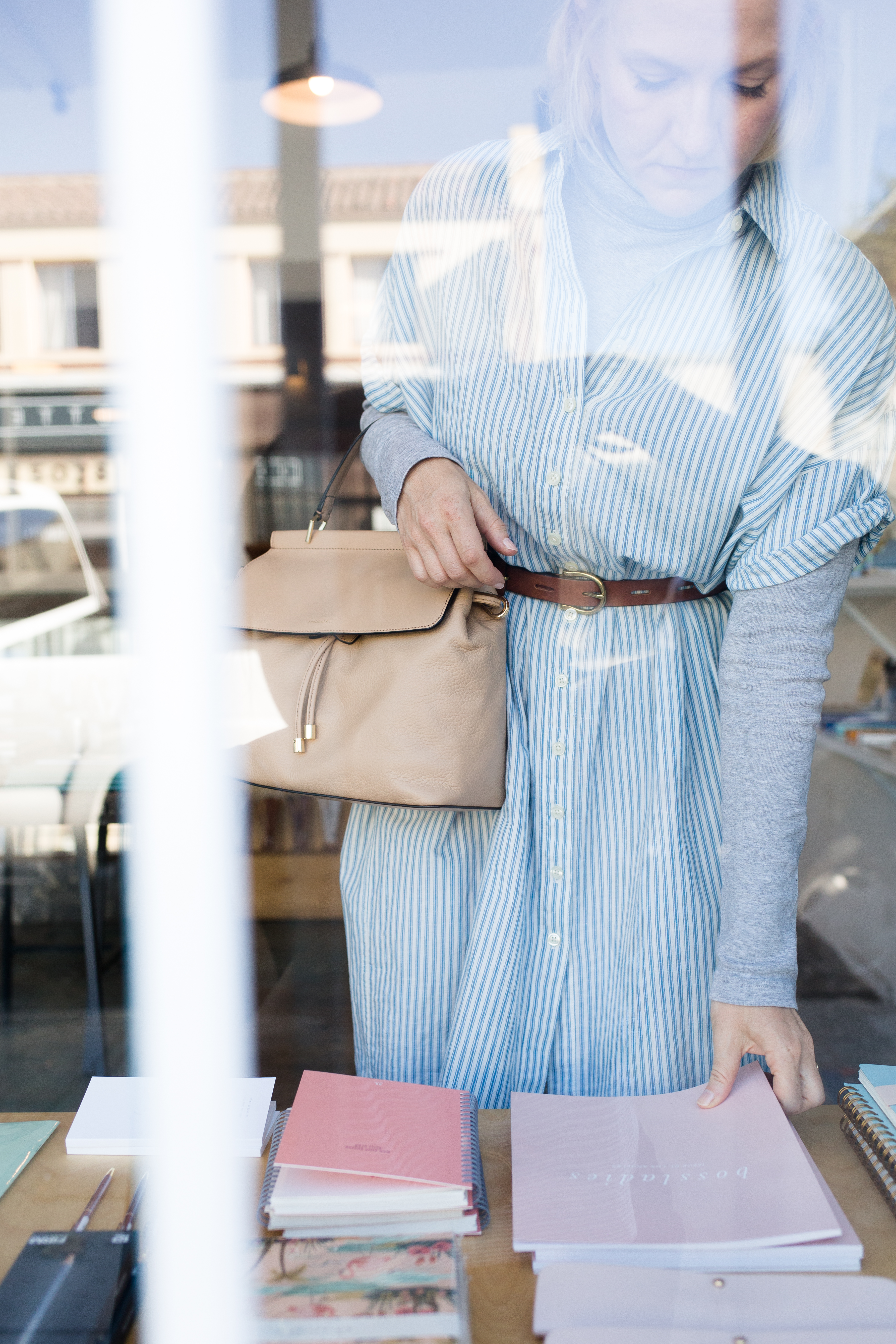 When it came to choosing the palette of our accessories, we chose light and airy hues that echo the mood of the dress. It is still September, after all! Ivory oxfords continue the theme of summer-to-fall, while the pale buff of the bag echoes the sole of the shoes without getting too matchy-matchy. Finally, the belt in a deeper cognac functions as a tonal mid-step that hints at chillier days to come. The layering option of the turtleneck adds weight to the overall outfit; and though it's certainly optional, it provides enough warmth to let me rock this dress well into the holiday season and beyond!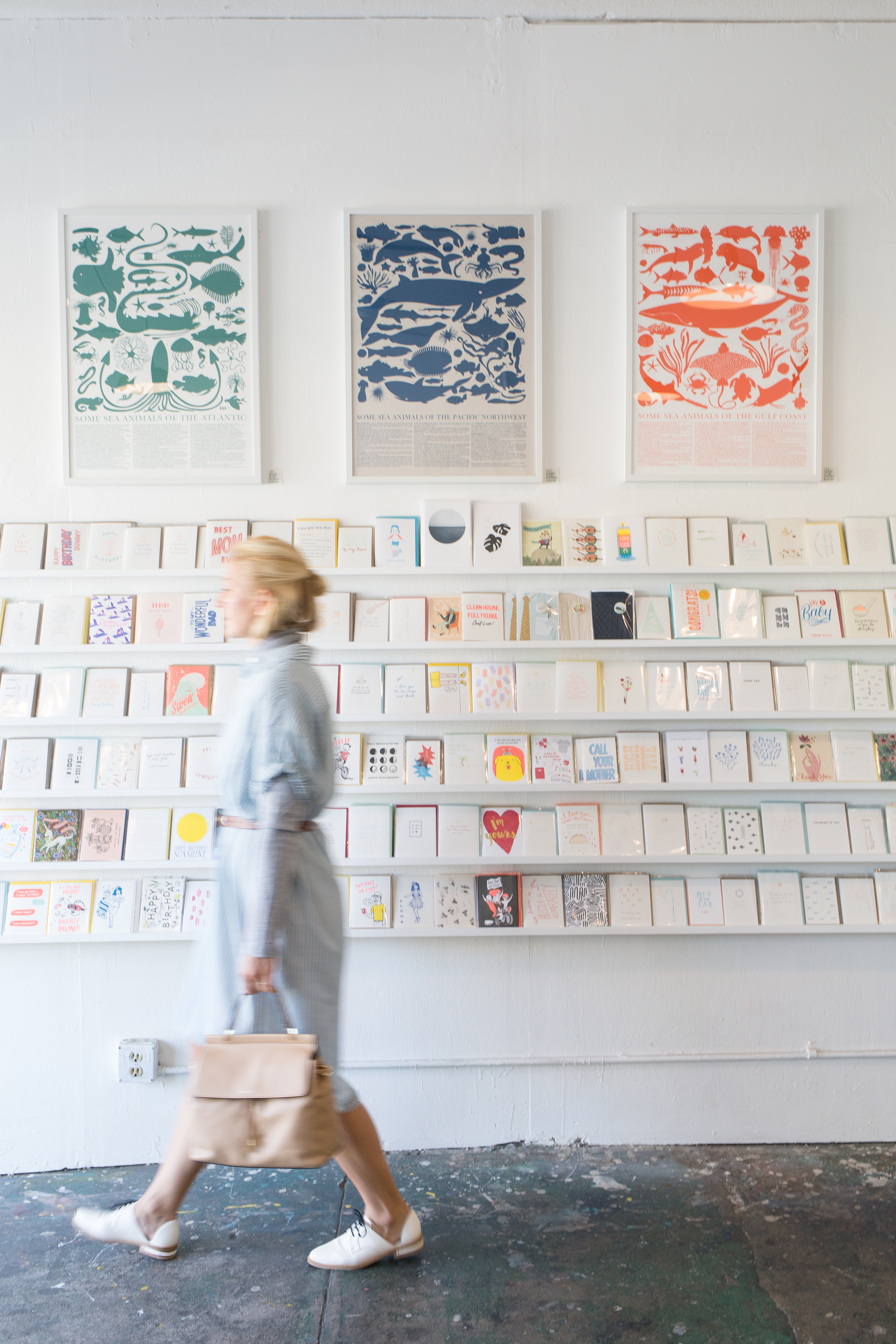 Shopping Guide: The Great Striped Shirt Dress (Sold out, but find similar (on sale!) dresses here, here, here, and here). Splendid Grey Turtleneck. Freda Salvador D'Orsay Oxford Shoes. Louise et Cie Tan Satchel Bag. Madewell Brown Leather Belt. Styling: Catherine Sheppard of The Life Styled. Photos: Joanne Pio Photography. Shot at Shorthand Stationery Shop.