Moving slowly over here today, still trying to shake off the haze of yesterday. All I want to do is read the news, connect with friends and family, step into the action that I declared in reflections on the election results. Because clearly we in America have a lot of work to do. But that work includes keeping up with all the good things we're already up to, and celebrating the beauty and joy in life even as we strive to eliminate the ugliness. So without further ado I bring you the latest in my Science of Fashion series.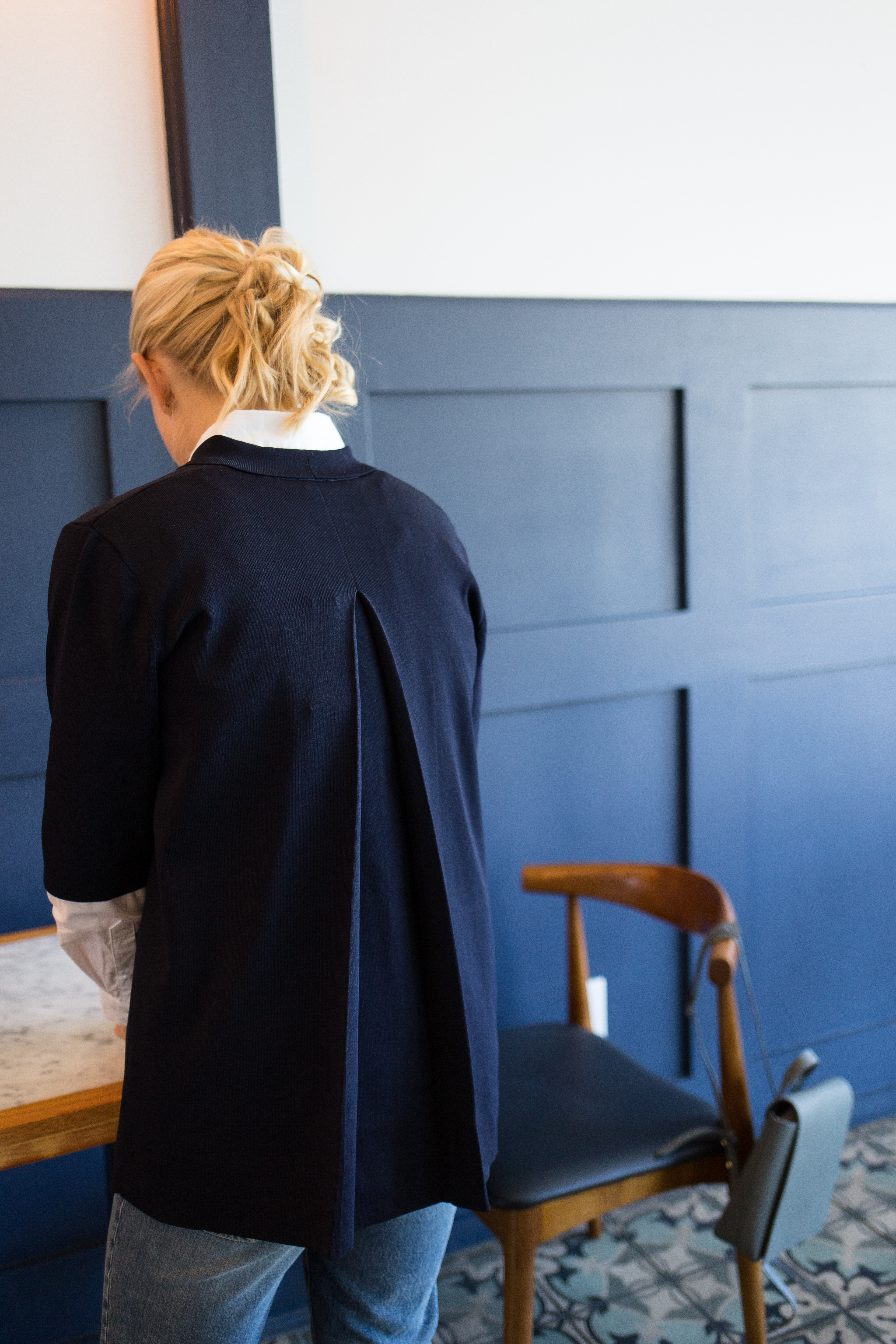 This is a good one for everyone who counts a classic white button down as amongst their most called-upon wardrobe items (and who doesn't?!). You may recognize this Eight + Sand shirt as the same one I wore beneath a denim jumpsuit back in October, and in honor of the dropping temperatures I've incorporated into an outfit that's all about comfy fall layers. The trick to making this a standout look is in the proportions and the details. The jacket's elbow-length sleeves let the white shirt have its equal due, while the swingy shape and rear pleats offer an architectural appeal. The result is a blazer-and-button-down combo that's not your usual blazer-and-button-down combo!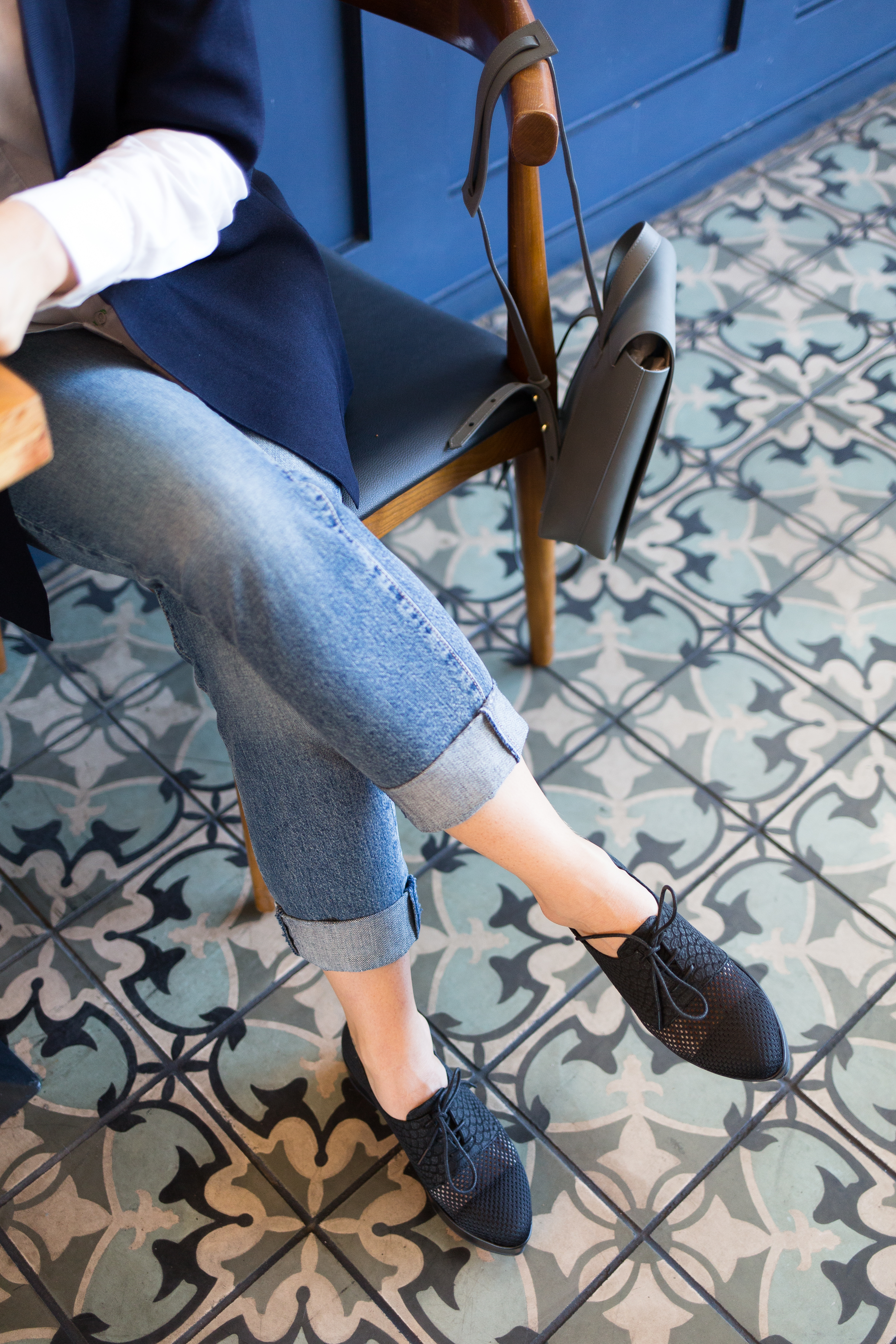 Of course unique accessories also go a long way towards upgrading closet essentials. A leather backpack with a slim silhouette and sharp angles echoes the blazer's presence, with the soft smokey gray offering a welcome alternative to black. Platform oxfords provide a little lift—and their mesh texture still feels minimalist but also breaks up the outfit's solid shades. Finally, a horn necklace with interesting shapes is the icing on a cake that feels basic but is anything but!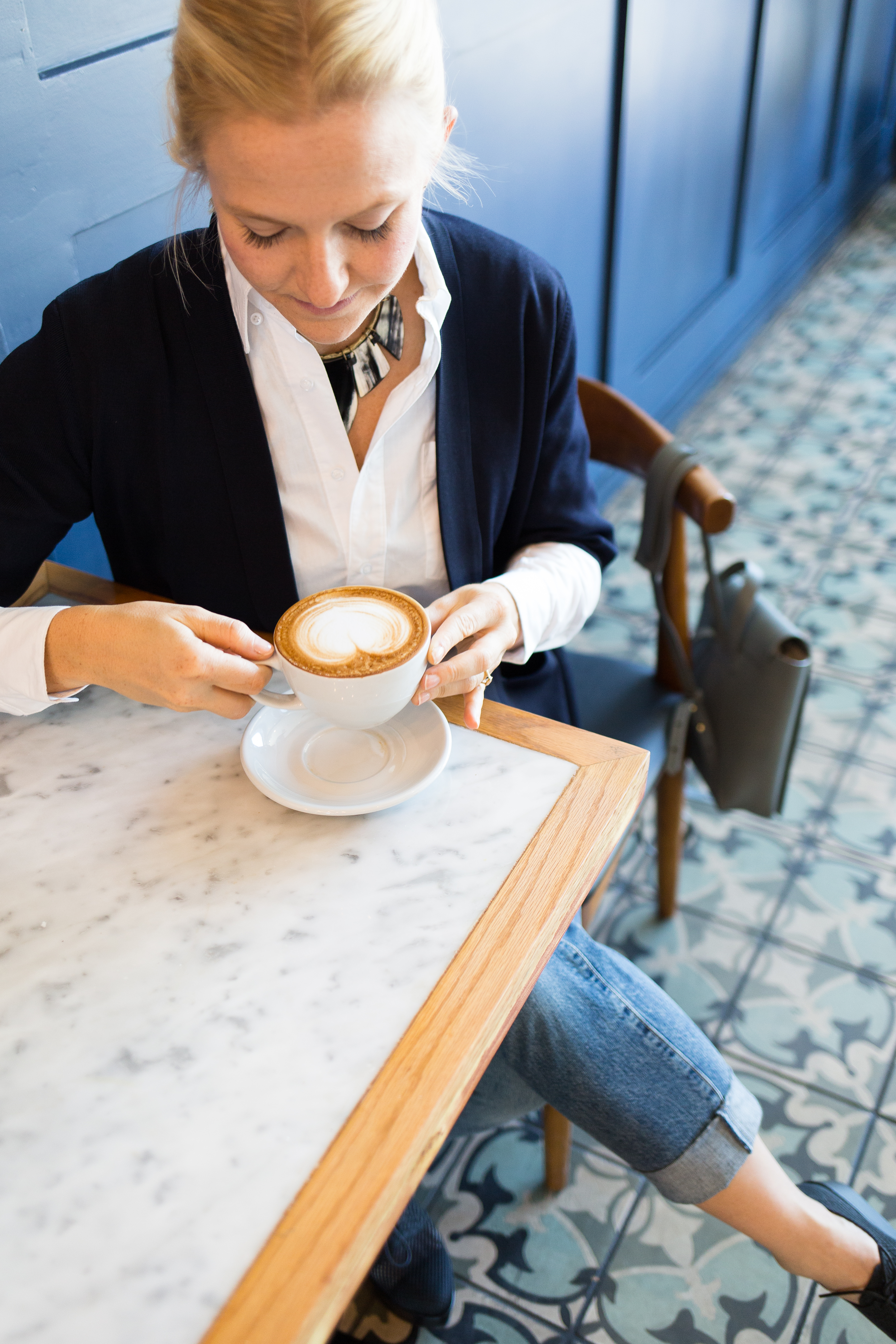 Shopping Guide: Eight + Sand White Button Down Shirt. COS Short Sleeved Knit Blazer. Current Elliott High Rise Boyfriend Jeans. Ruti Mesh Platform Oxford. Janessa Leone Leather Backpack.