Happy Monday! Jumping back into gear with another deep-dive post into the resources and process for my kitchen makeover with Studio McGee! We started last week with the tile floor and backsplash, and now we're moving on to one of the trickiest yet most essential and satisfying components: the cabinetry! Since I was already intimately familiar with Semihandmade custom cabinet doors after using them in the Light Lab kitchen, it was a no-brainer to use them again; and I couldn't be more thrilled with the result!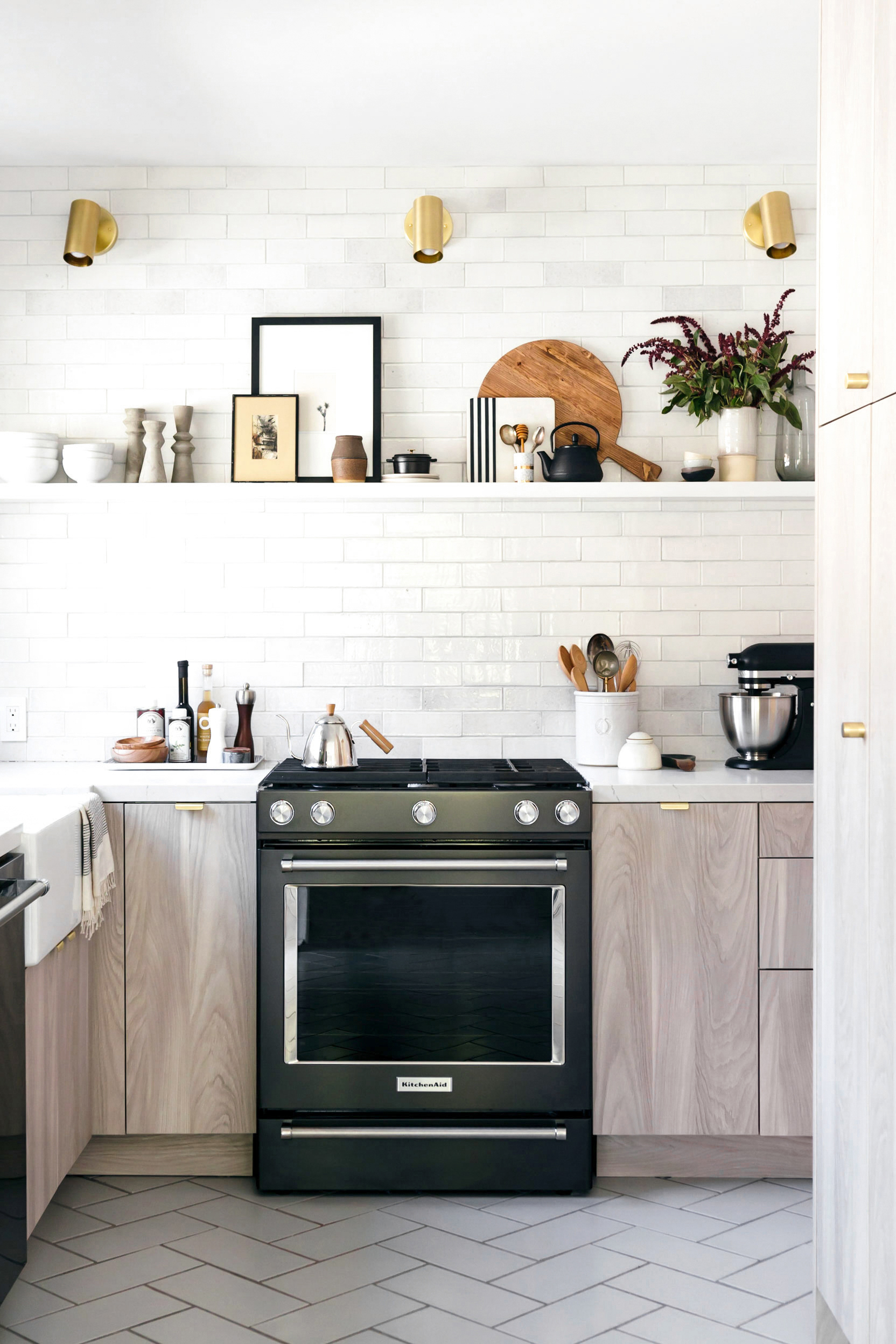 The Semihandmade concept is simple: They make doors for the Ikea kitchen system, meaning you get the cost effectiveness and ease of design planning provided by Ikea's mix-and-match cupboards and drawers, but also get to create a unique, higher-end look that's all your own! The possible looks you can create are limitless, with door styles including a classic shaker, a contemporary slab, and a transitional bead board; and materials options ranging from a smooth, modern matte to a DIY option that allows you to apply any paint of your choice! Given the relatively monochromatic palette of our initial design vision, texture was a key component in our materials selection—since varied textural layers add depth and dynamism in the absence of marked color variation. For that reason, we choose Semihandmade's Impression range in Oyster, which has a distinct wood grain appearance that caught our eyes right away!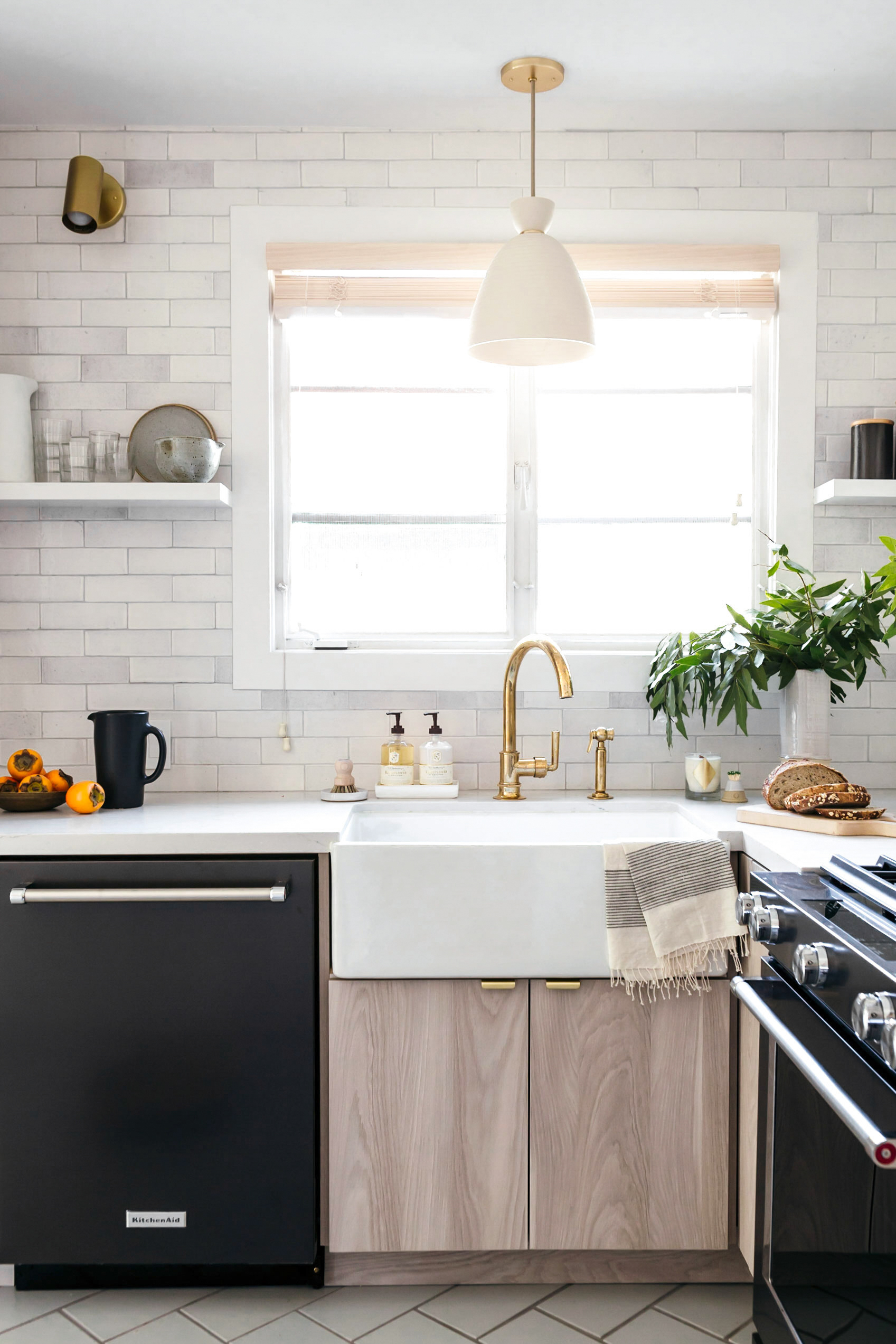 I knew I'd love the color of the doors even before seeing wood samples—the warm, pale, smokey shade is reminiscent of a pickled oak, which I've always adored—but I wasn't prepared for the handfeel of the Impression line. The wood grain is subtly raised, giving the doors a tactile experience that's so satisfying each time you run your fingers along it! The way that light plays across the doors is positively sensual, catching the highlights and lowlights of the wood veneer for a rich yet raw vibe. The color is light enough that it makes the kitchen feel airy and bright, yet has enough of a presence to anchor the space. The word multidimensional applies perfectly here!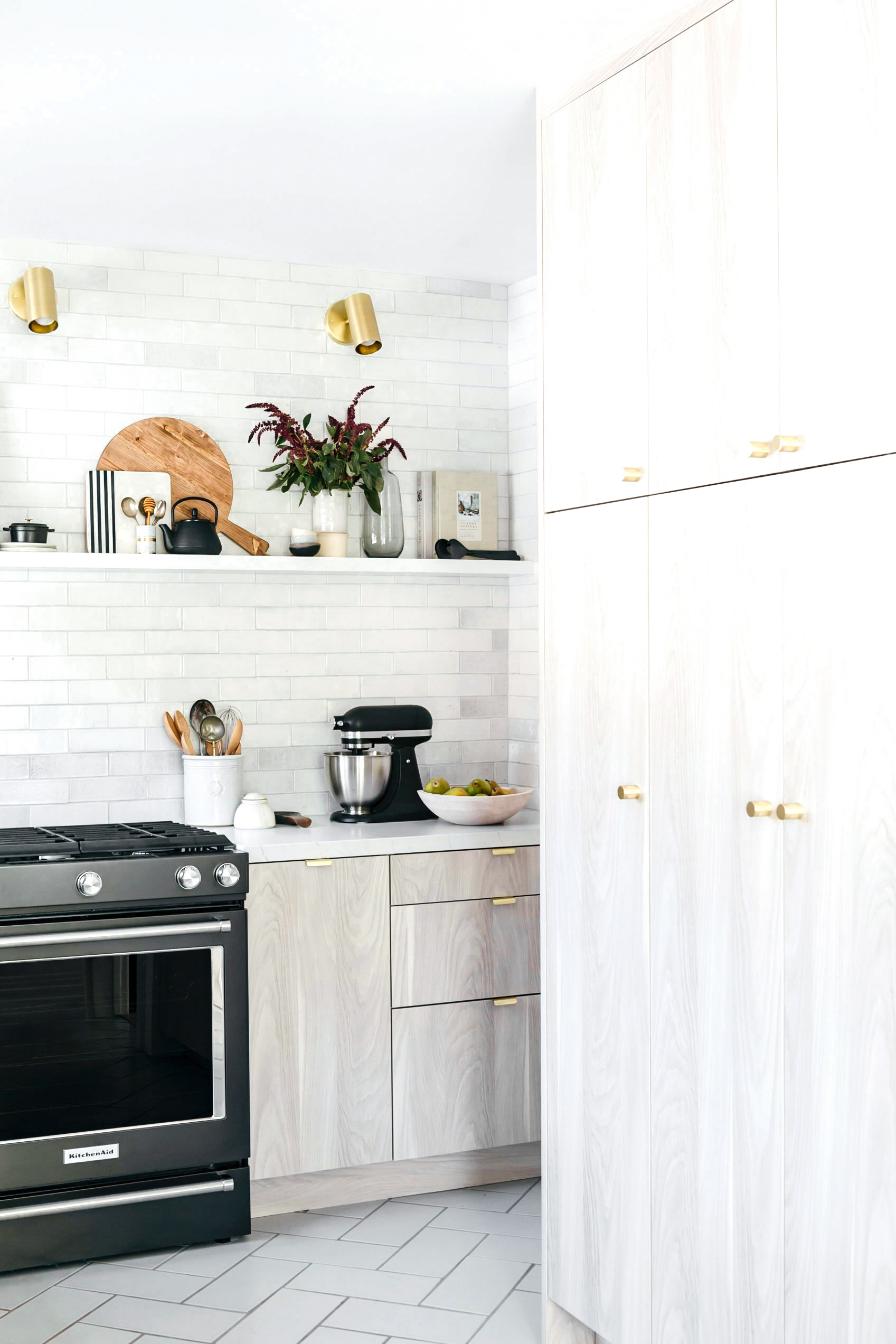 As far as the experience of the install, I simply cannot give the Semihandmade team enough props for how patient and supportive they are! Because yes, there is a DIY element here in that Ikea kitchens with Semihandmade doors can be designed and installed directly by the customer, but kitchen renovations are nerve-wracking no matter what—and having someone to hold your hand along the way is worth its weight in gold. The crew at Semihandmade double- and triple-checked our drawings and our order to ensure accuracy, strategized the somewhat complicated dimensions of our floor-to-ceiling pantry cabinets, and helped us troubleshoot when we ran into some logistics snags. After now having completed two kitchen build-outs with Semihandmade, I sing their praises to everyone and can't imagine doing a kitchen any other way. Loving all this kitchen goodness as much as I am? Be sure to catch my post on our tile floor and backsplash, and stay tuned for the next installment: the countertops!
P.S. As for the "DIY" aspect, I will say that unless you're well-versed at this type of hands-on renovation work, it's worth hiring a pro to build and install the Ikea cabinet bases and mount the Semihandmade doors for you. There's a degree of precision required that comes only with experience, and you'll save yourself a lot of heartache (plus will likely be happier with the result) if you bring an expert on board. Kitchen Design: Studio McGee. Photos: Monica Wang.