On Friday, Punxsutawney Phil the Groundhog saw his shadow, destining us (if you believe the hype) to six more weeks of winter. Who knows what that means in practice, given the inconsistent temperature patterns that each season seems to bring these days, but at least in theory we can count on reaching for our cold weather gear for a while longer! Perhaps it's easy for me to say, living in sunny SoCal as I do, but I'm not mad about receiving more days to layer up. It just means extra opportunities for sartorial expression, after all! So in order to make Phil's predicted six weeks more palatable for us all, I'll be bringing you some of my favorite fresh ideas for winter style—right through the end of March. First in the lineup? This drape-y, cocoon-y buffalo check coat!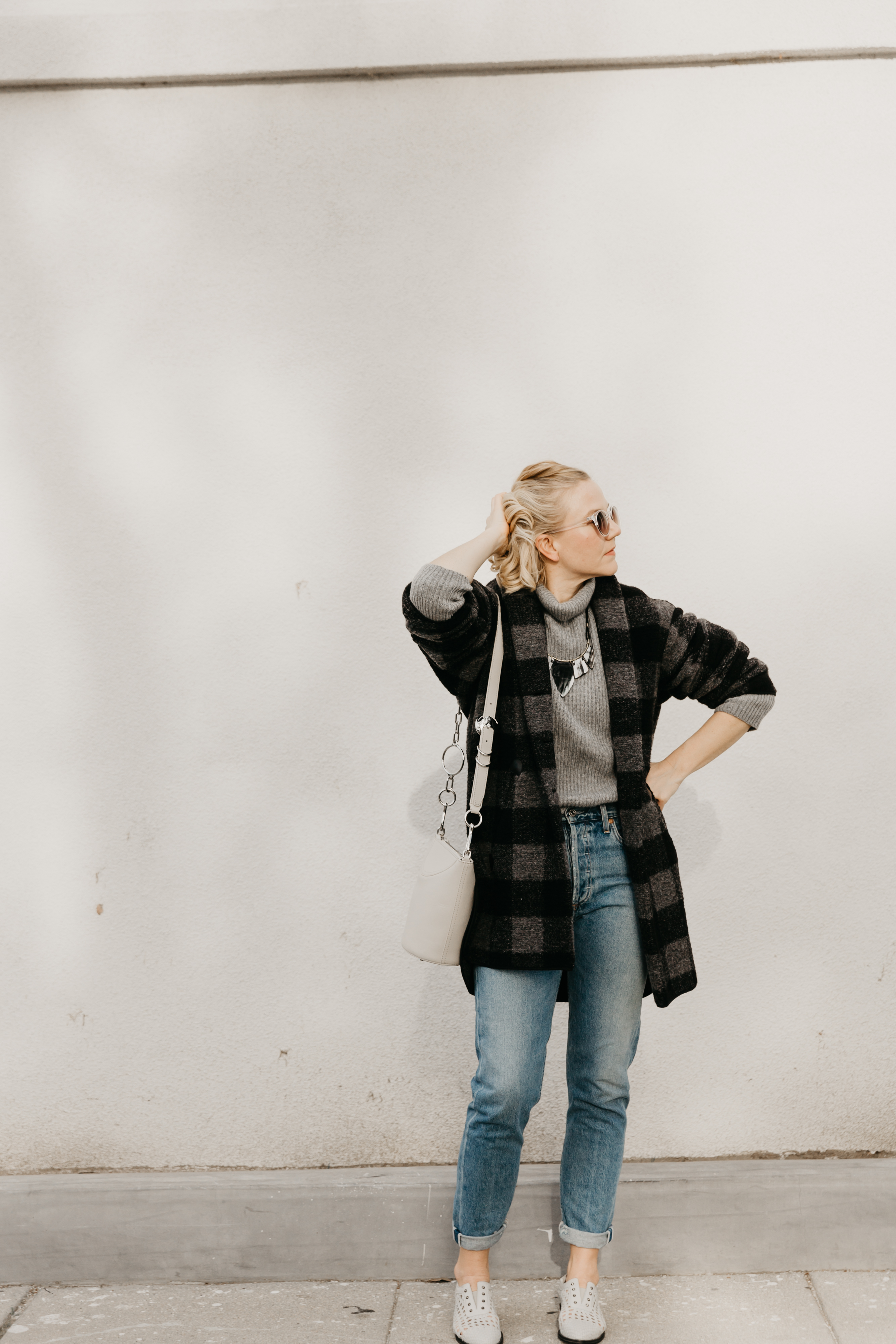 I've always loved a good buffalo plaid, and once even tried my hand at wearing the classic black and red version. Every time I put it on, however, I felt like a lumberjack's apprentice—not to mention the fact that it coordinated with barely anything else in my closet.. An oversized yet subtly tonal pattern on this one makes it infinitely more wearable on a day-to-day basis. Side slits and a swingy shape give it movement, and a shawl collar has a casual vibe. The relaxed fit also makes it ideal for topping chunky sweaters like this Frances Austen cashmere turtleneck, which is a dreamboat of a knit if ever I saw one! The lofty yet lightweight stitch gives it bulge-less tuck-in potential, mission critical when its paired (as here) with high-waisted 90's-inspired jeans.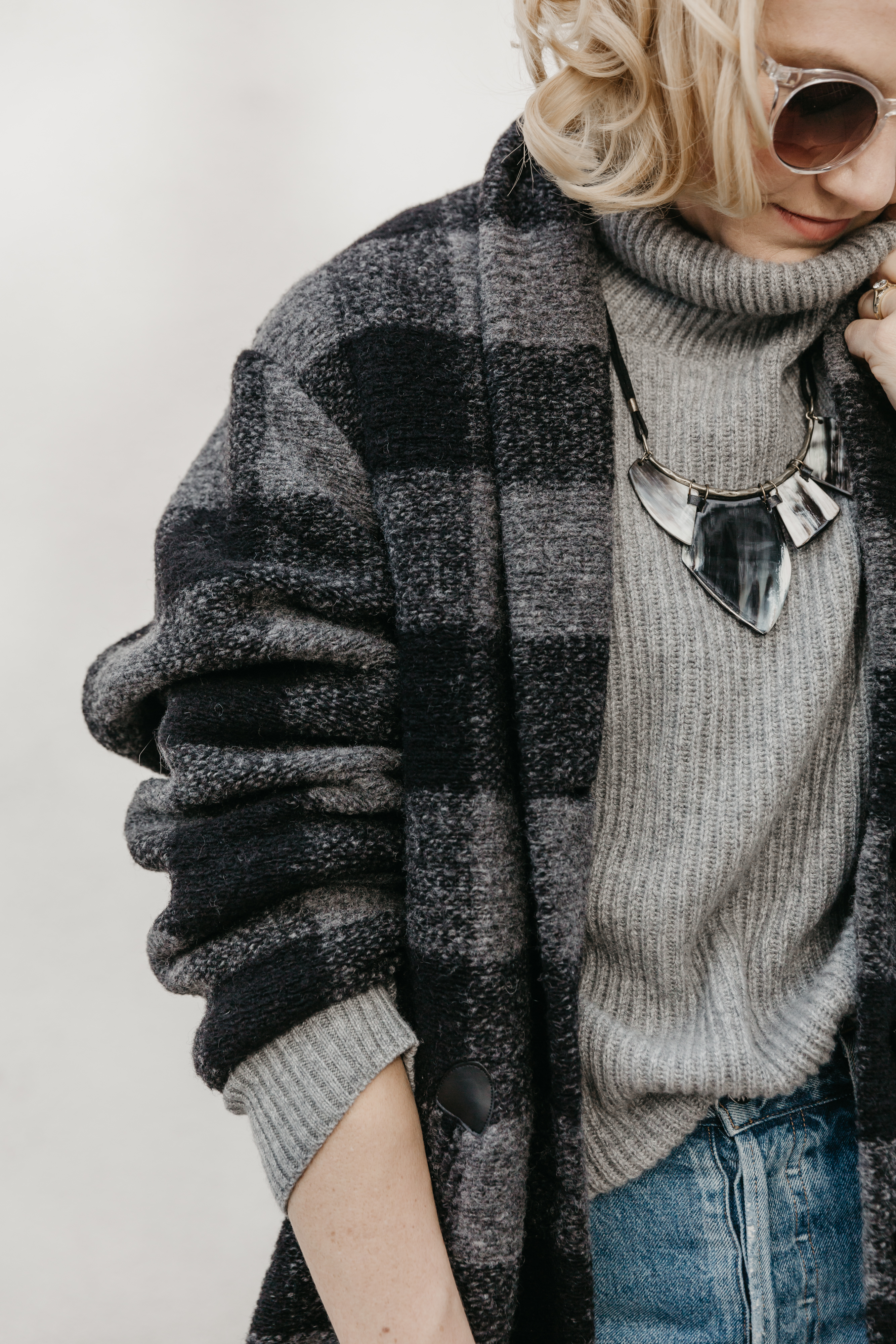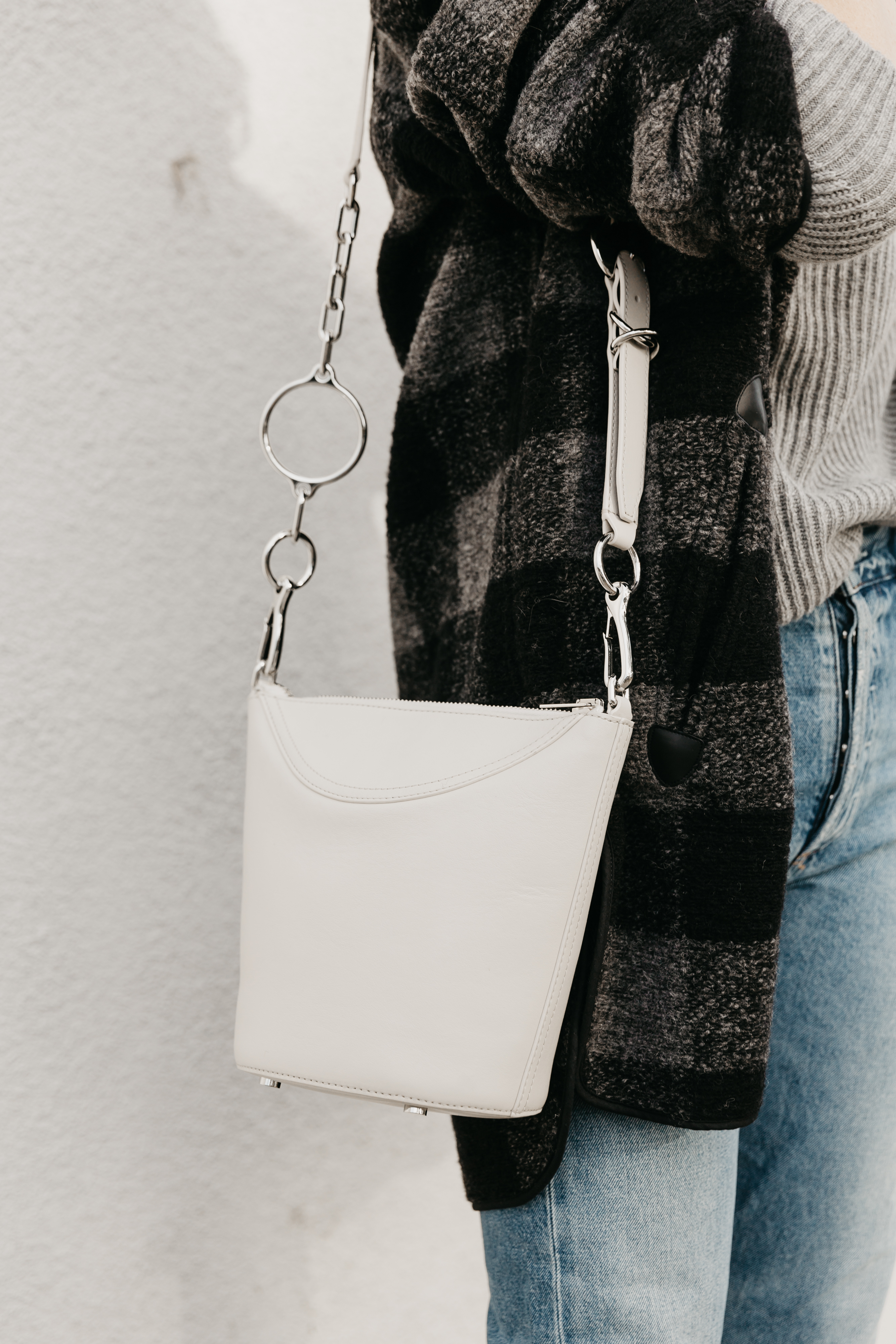 As for accessories, I'm always hesitant about carrying pale-hued bags, but the quiet and pretty grey of this bucket bag was hard to resist! The soft color juxtaposes so nicely with the hard metal gleam of the strap, doesn't it? Woven Freda Salvador oxfords echo the knit pattern in the sweater as well as make a nifty statement all their own; team them up with socks when the mercury drops, or if its wet outside consider waterproof ankle boots in a similarly ashy hue, The overall look has major interest from pattern and texture, but is sophisticated too. And a bonus: You can use it as camouflage for those days when your city is caked in grey, grimy snow!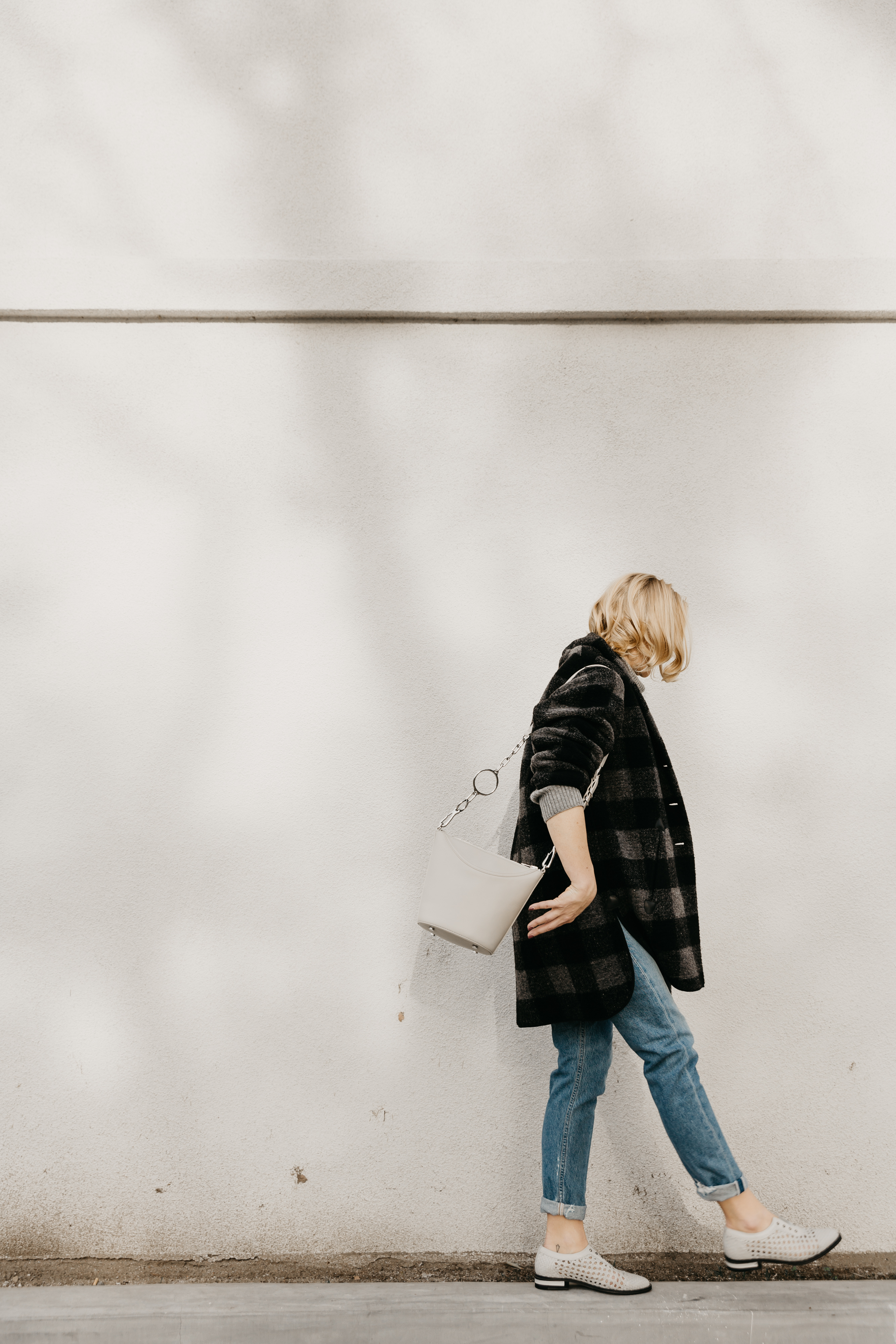 Shopping Guide: 1. Isabel Marant Buffalo Check Coat 2. Frances Austen Cashmere Turtleneck Sweater 3. AGoldE High-Waisted 90's Jeans 4. Freda Salvador Woven Oxfords 5. Alexander Wang Grey Bucket Bag 6. Noonday Collection Horn Necklace (no longer available). 7. & Other Stories Clear Sunglasses. Photos: Eslee.