Okay. Now that we've got the breakdown on the biggest components of our kitchen makeover crossed off the list (did you catch our cabinet + tile posts?) it's time to start honing in on the mid-sized elements! After two months of demolition and the initial build-out, it was so rewarding to see things start to take shape. Once the floors and cupboards were in we could lay the counters—and I've never been so overjoyed than I was when our Cambria countertops were laid. At last, we were actually able to start using the kitchen and put an end to the agony of cooking in the bathroom!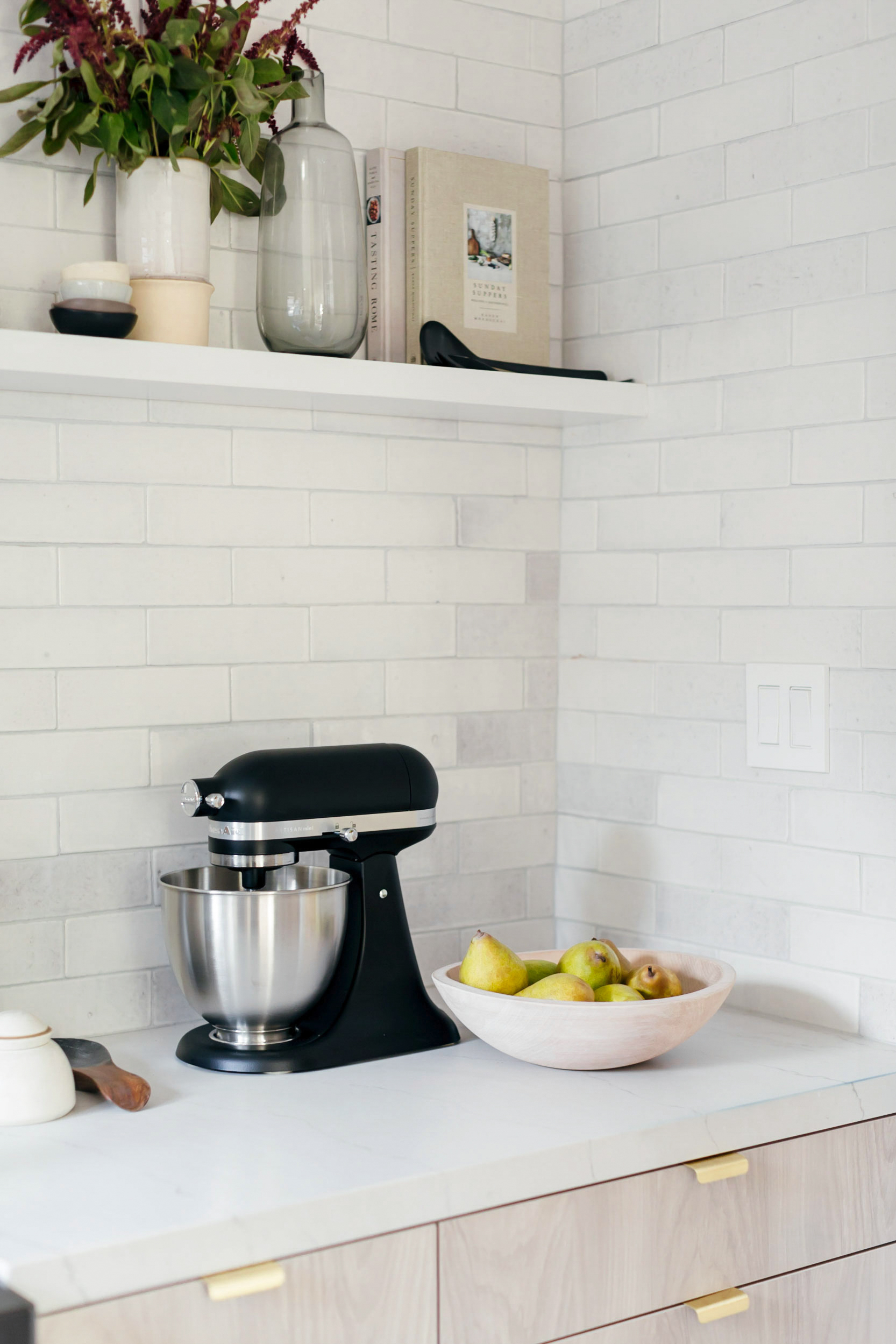 Of course, being able to use my kitchen again wasn't the only reason I was thrilled to see the worktops go in. I've been itching to get some Cambria surfaces into my home since touring their Minneapolis production facility last spring and gaining a deep appreciation for the brand and all it represents. From a functional perspective, Cambria has cornered the market on engineered quartz surfaces that look like marble but perform like a dream! They're made entirely from natural stone but are harder than marble or granite, and require no sealing or polishing. So what does that all mean? Well, Cambria countertops are essentially maintenance free; they're scratch and stain resistant, clean with a simple wipe of a soapy cloth, and don't absorb harmful food bacteria. Plus they come with a lifetime limited warranty, just in case!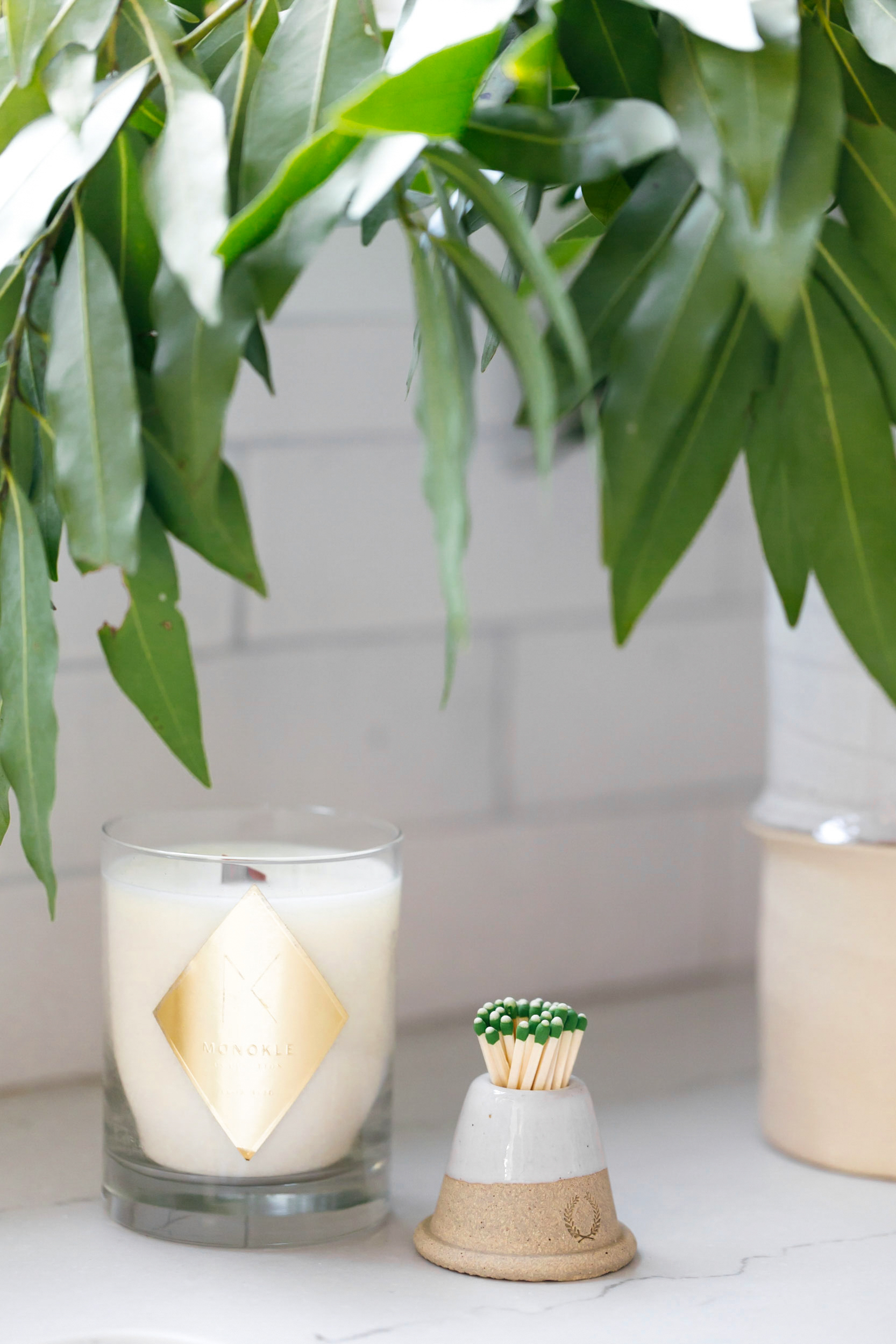 We selected the Ella design in a Matte finish, which has the subtle striations and soft glow of unhoned marble. The Studio McGee team and I agreed that the Ella was our girl for its cool undertones and grey veining, all of which beautifully complement the variations amongst the handmade tiles in our backsplash. When the Cambria certified installer came to our house to measure and then do the install, he understood exactly the look we were going for and was able to recommend exactly the cuts and dimensions that would support the clean and modern yet subtly earthy vibe we had created with the kitchen design. (No surprise, since every Cambria-approved installer is required to pass a rigorous training process.) We ended up with a 1.5″ mitered edge, one of 19 edge profiles that Cambria offers.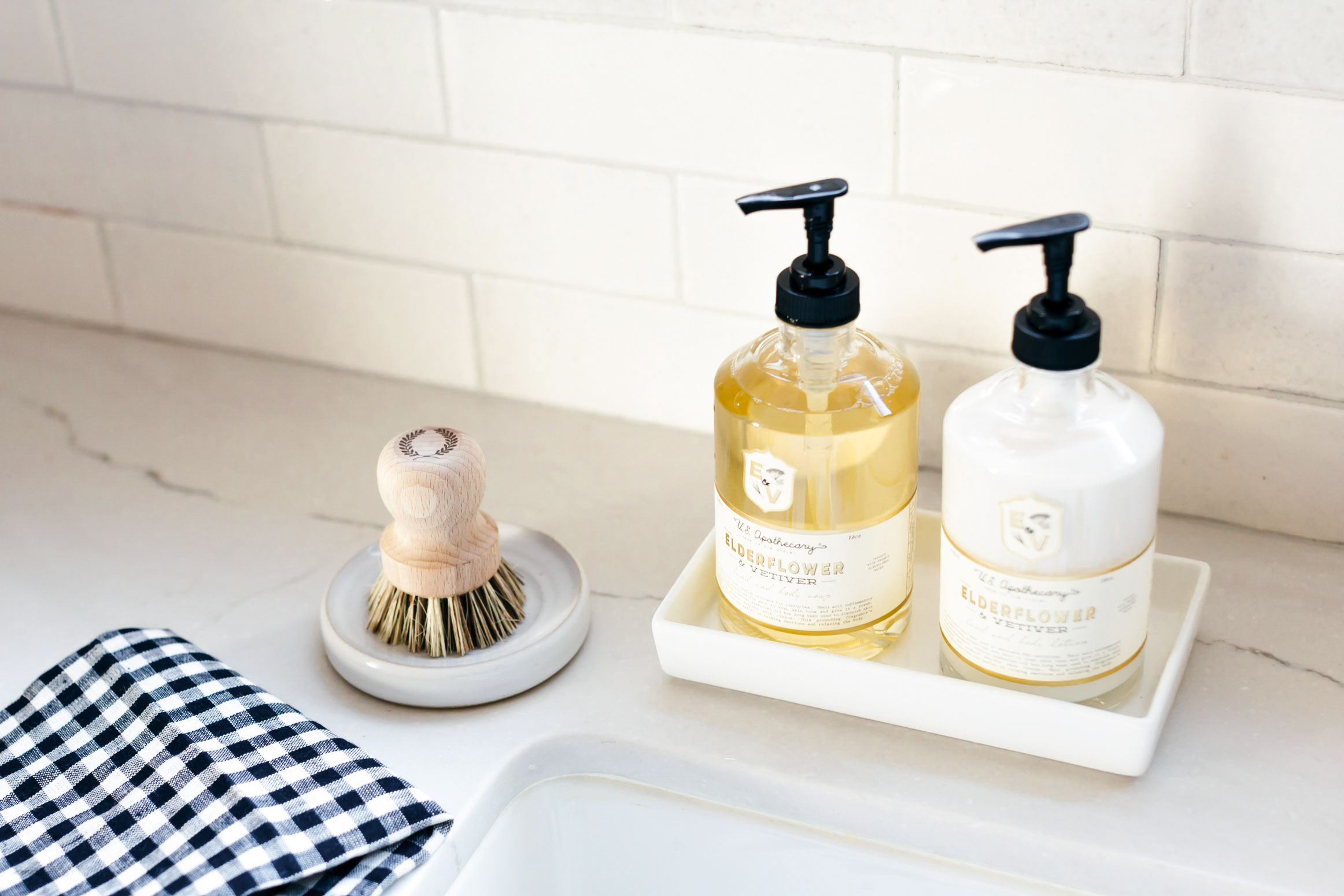 Now that we've lived in our completed kitchen for a couple months, I'm not sure what I appreciate more: the way the morning light bounces off the sophisticated surface of our counters to create a soft glow that envelops me while I make my coffee, or the fact that I can cook up a storm without having to worry about wrecking my surfaces. (As Ivan often points out, I'm a pretty horribly messy cook, so easy clean-up is key!) All told, I think it's safe to say I'm a Cambria girl for life!
P.S. The Cambria Instagram feed is a fantastic resource for kitchen and bathroom inspiration! Photos: Monica Wang Photography.