Whenever I'm asked what my favorite color is, I immediately ask a question back: "Is beige a color?" But while I'm forever loyal to my neutral hues, I do love to inject pattern into the mix! My favorite print in my wardrobe is polka dots—you've seen me wearing them in posts like how to wear polka dots for spring and my favorite polka dot coat outfit!—and lately I've got my eyes peeled for polka dot decor, too. It's perfect for injecting a sense of timeless fun to any space!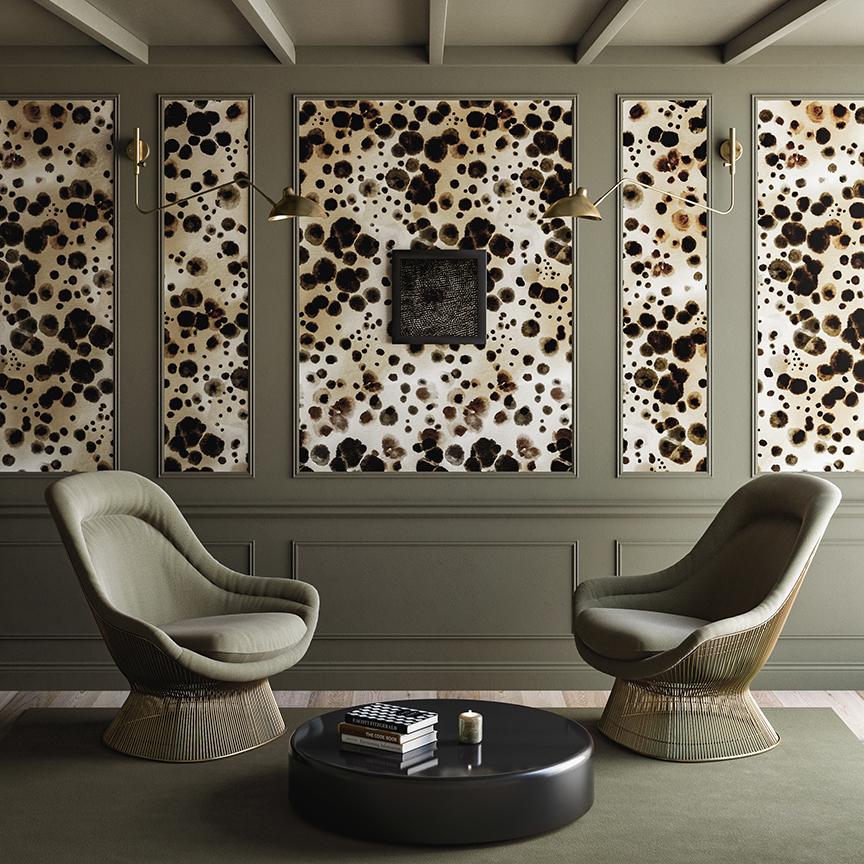 One of the reasons I adore polka dot decor is for its ability to maintain a sophisticated sensibility that's also whimsical and dynamic. Polka dot decor in shades of black, white, ecru, charcoal, cocoa, jute, and cream slip easily into any minimalist design palette, maintaining a modern vibe that's still full of warmth, energy, and life. I love polka dots so much, in fact, that as I was doing this round up of my favorite polka dot decor finds, I kept having to increase the size of the shopping board below—just so I could fit it all in!

And if the comments on my Instagram feed are any indication, you guys love polka dot decor too! Every time I post a pic of my living room rug, I'm flooded with questions about where to find it. Sadly, it's been discontinued since I got it, but I found a similar one below—along with tons of other brilliant polka dot decor treasures!
1. A scatter of spots gives this polka dot art print a sophisticated yet playful sensibility.
2. This polka dot throw blanket has long been one of my favorites; the textured pom poms make it extra special.
3. A polka dot crib sheet is a brilliant option for infusing shapes and pattern into a gender neutral nursery.
4. The ceramic finish on this polka dot lamp gives it a slight boho feel, but the classic print works for any style space!
5. Toss a polka dot throw pillow onto your bed, or nestle it in a corner reading chair, for a pop of pattern in the bedroom.
6. Similar to the one in my living room, this neutral polka dot rug is soft underfoot and guaranteed to be a conversation starter!
7. A black and white polka dot toaster adds personality to a kitchen countertop, without interfering with a minimalist color palette.
8. I'd use one of these polka dot baskets to hold throw blankets next to a sofa, or I'd buy several and use them for sorting laundry!
9. I couldn't resist including a second lighting option in this roundup; this light grey polka dot lamp is such an intriguing shape!
10. Polka dot canisters make for great kitchen storage, but would also be handy for corralling art supplies in a home office or child's bedroom.
11. This round jute polka dot doormat is sure to evoke a smile from everyone who crosses your threshold.
12. A black polka dot bench would punch up an entryway or the foot of the bed with panache!
Images: 1. Monica Wang Photography 2. Drop It MODERN