Last summer I went camping with Ivan and my dad—the first real outdoorsy thing I've done in years! We had a blast, but the experience definitely reminded me why I don't make a habit of roughing it. I'm the kind of person who likes daily hot showers and prefers my food without dirt in it, thank you very much! Yet I did appreciate the opportunity to connect with nature, which is why I've got a brand new Yosemite glamping spot on my radar! The just-opened Autocamp Yosemite is the best of both worlds: cozy, luxe accommodations nestled in the midst of the world's most breathtaking environs!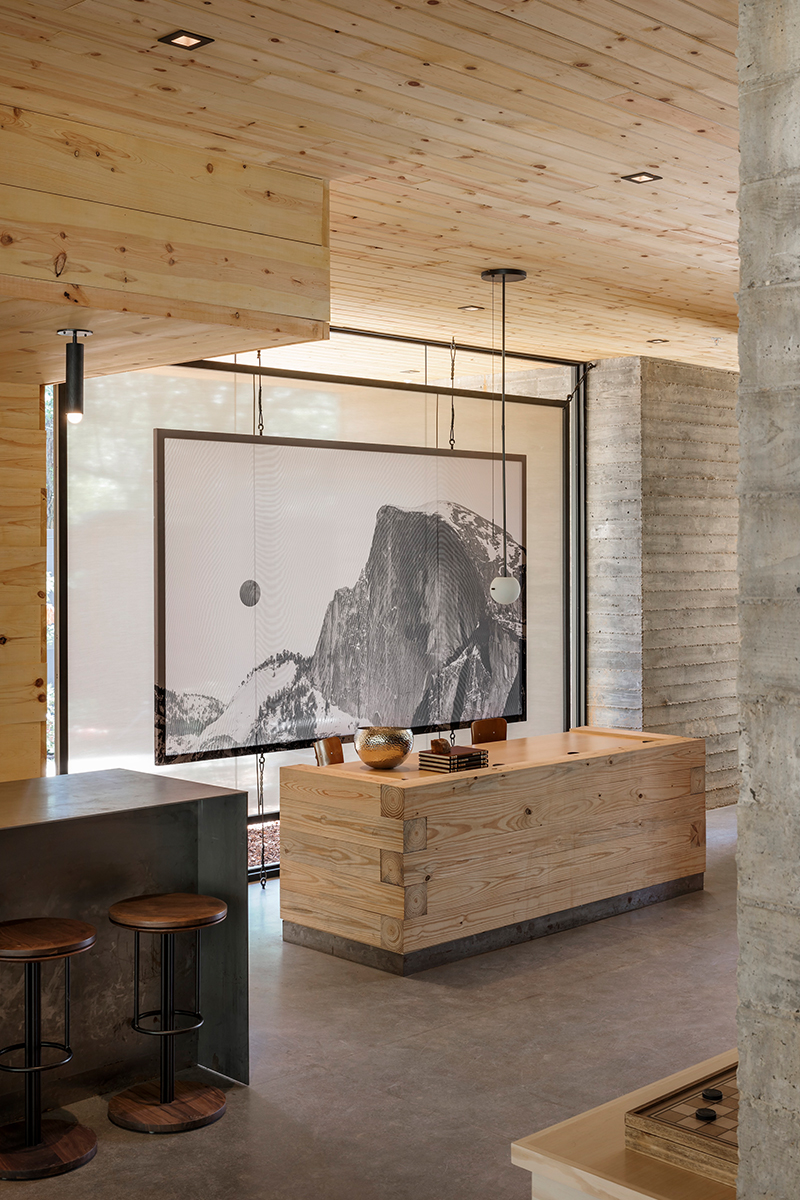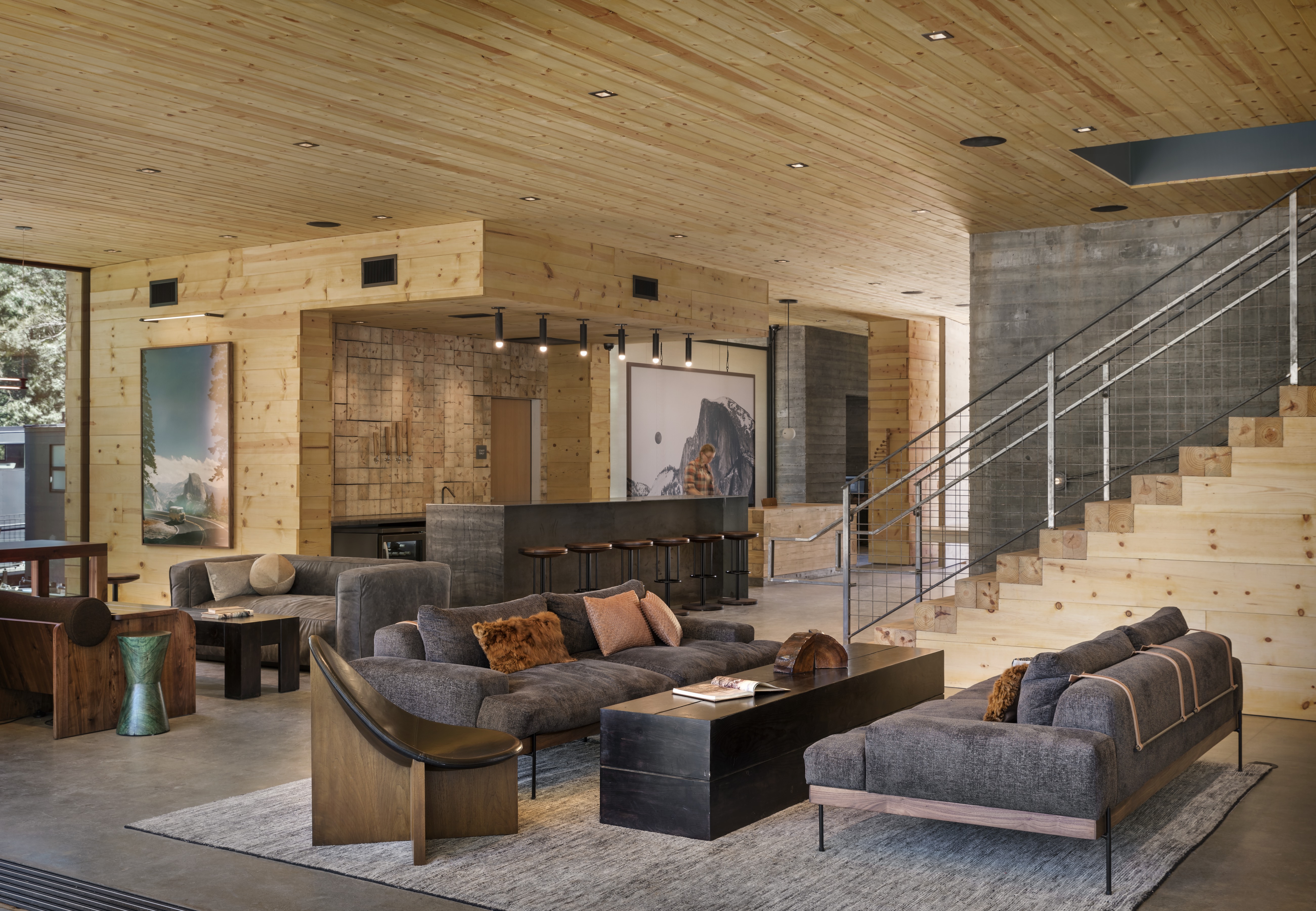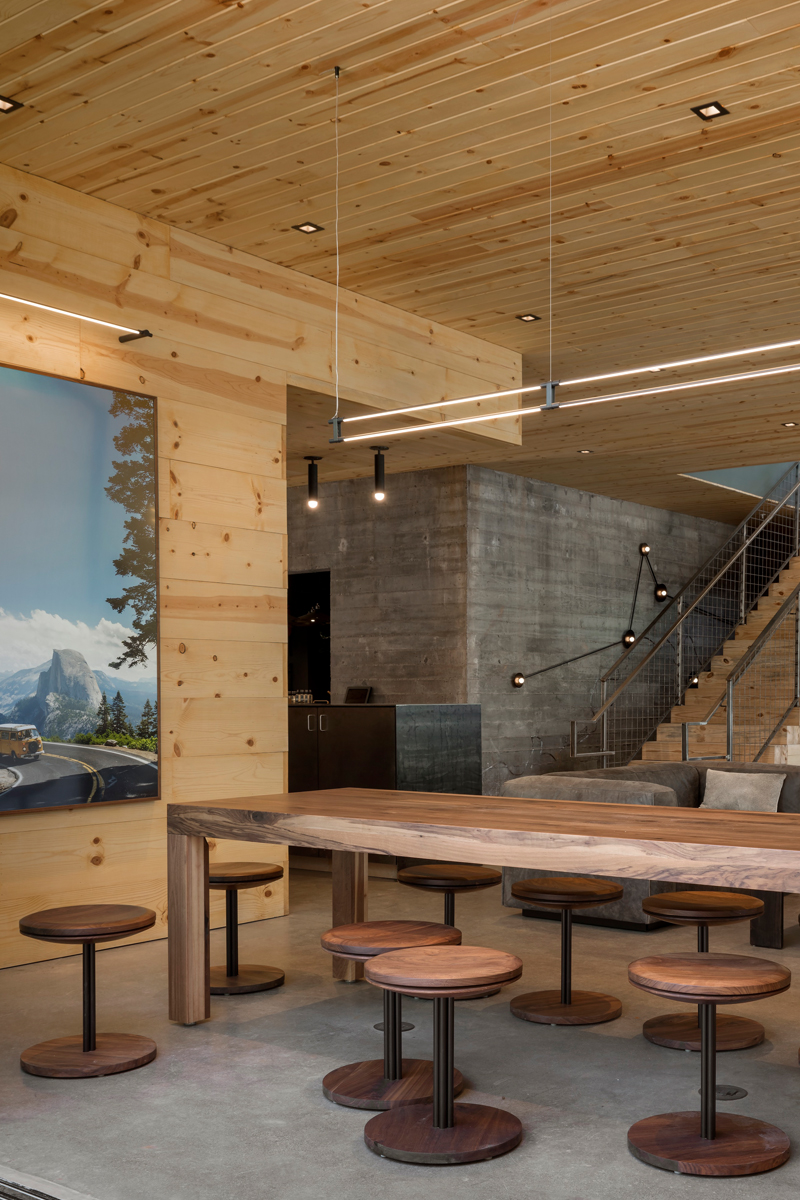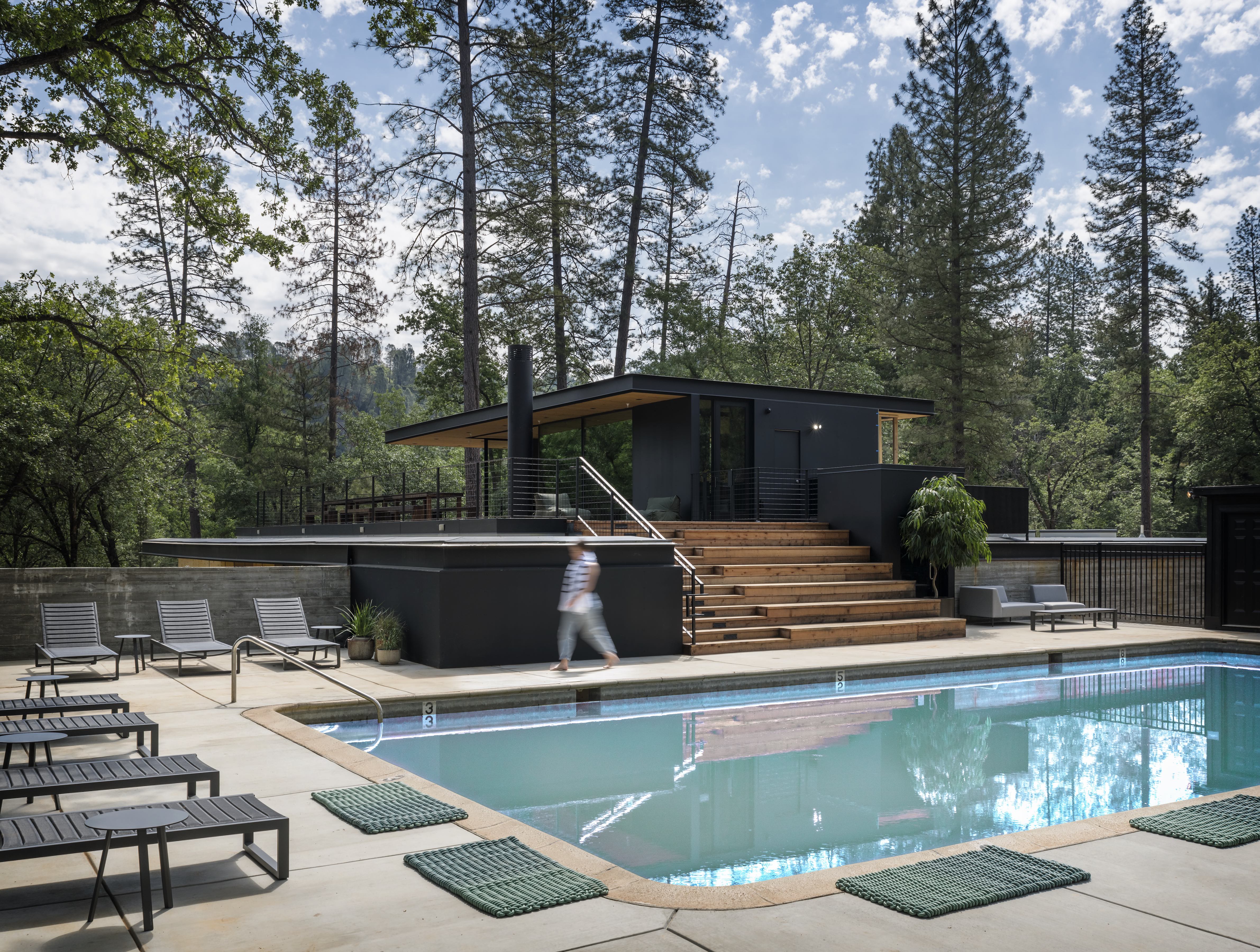 Designed by Anacapa Architecture and Geremia Design, Autocamp Yosemite is situated on 35 acres in the Sierra Nevada Mountains and is anchored by a 4,000 square foot clubhouse with reception, meeting space, lounge areas, and a curated marketplace offering artisanal food and beverages. The clubhouse features a scenic roof deck (perfect for stargazing!) and an outdoor swimming pool. The interior design eschews the expected camp motifs, instead taking cues from the materials of the surrounding woods. Contemporary lines mingle with with rough-hewn materials for a sophisticated, organic space that seems to have grown from the earth itself.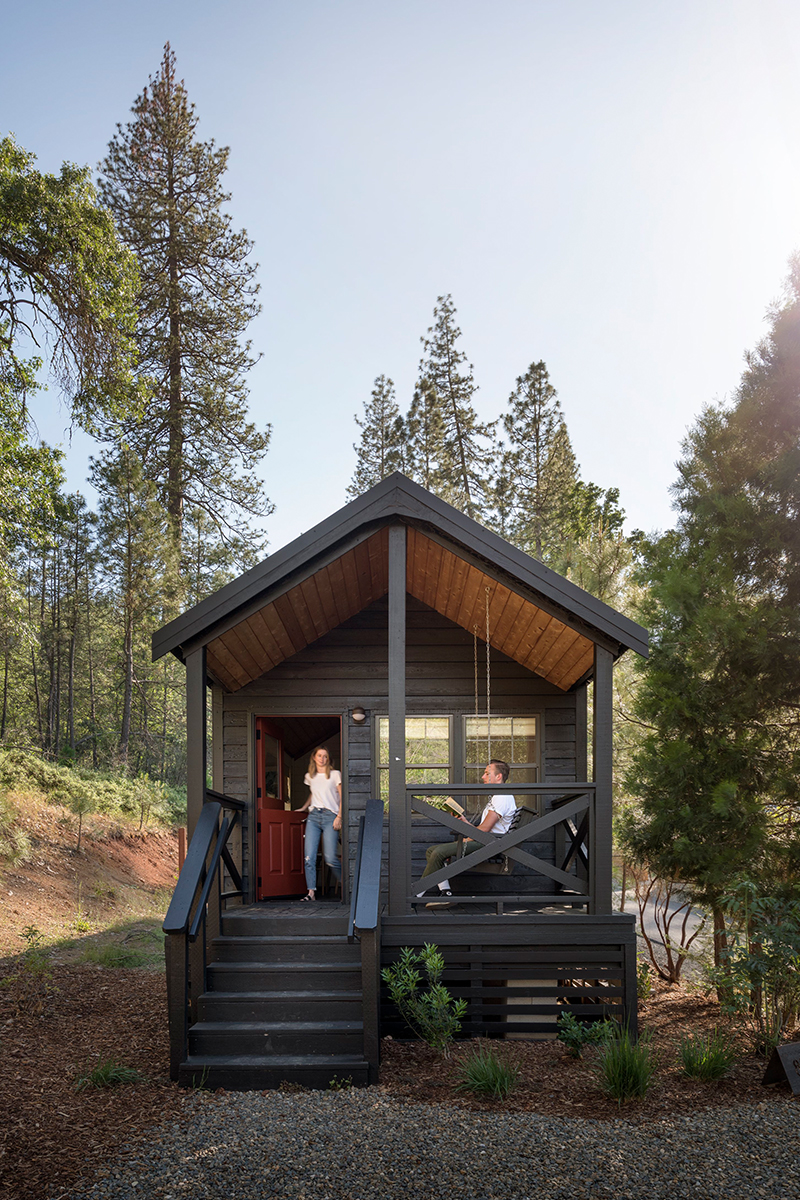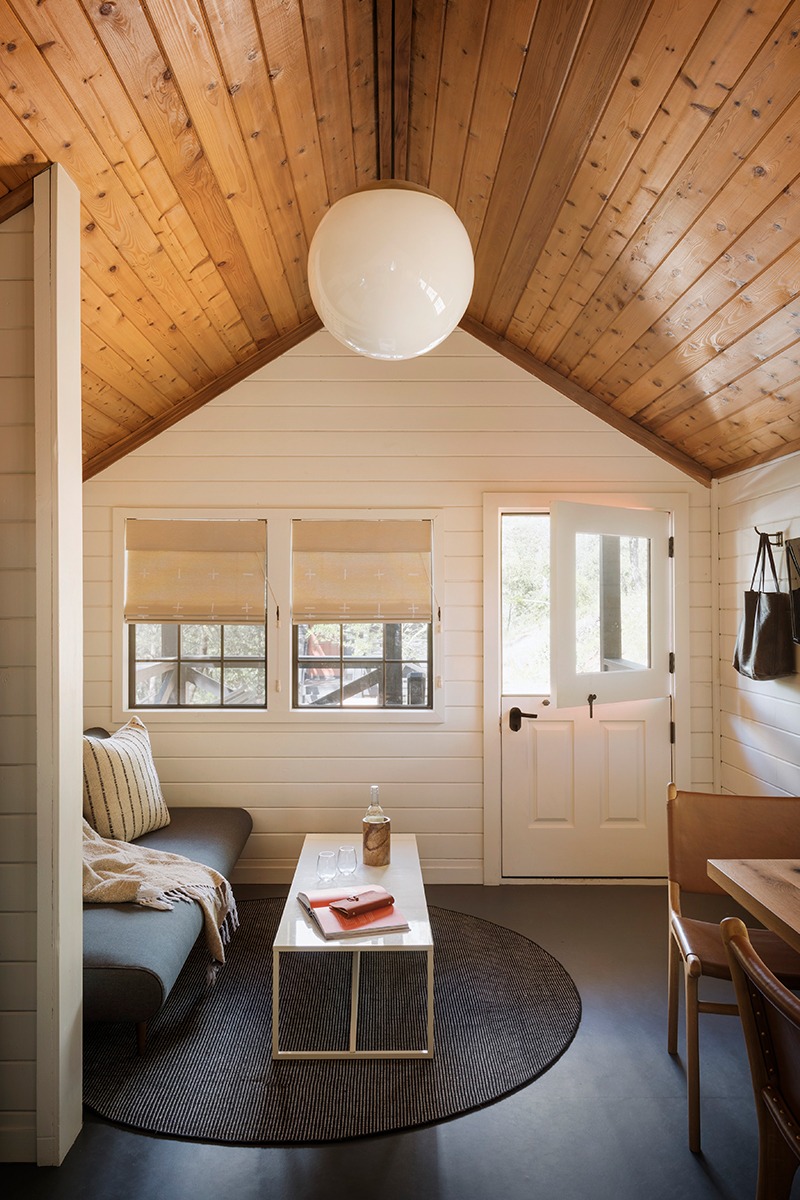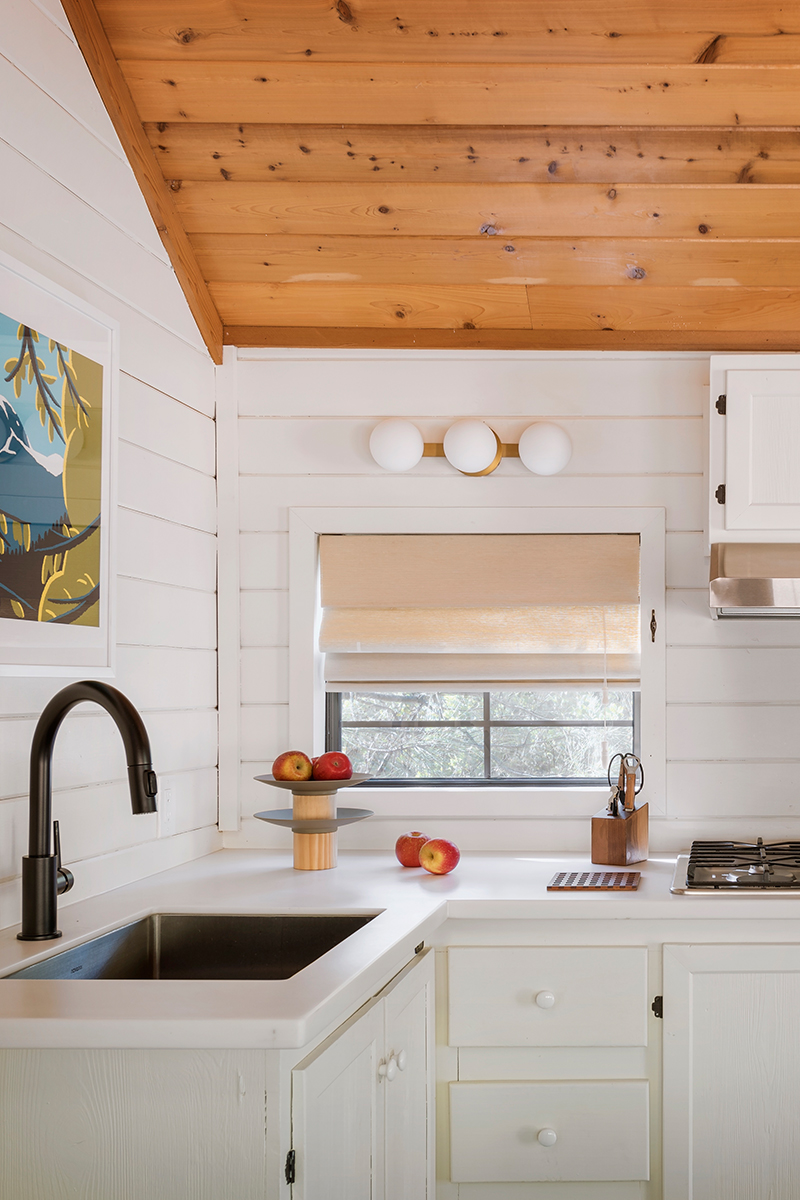 As for the guest rooms, visitors can choose from 81 deluxe Airstream trailers, 15 luxury tents, and five ADA suites (love that accessibility factor!). The vibe throughout is "polished rural retreat", with all the conveniences of home. I can't get over the sight of those towering pines overlooking the petite cabins and trailers, nor can I stop thinking about how comfy it would be to bed down here after spending the day hiking, swimming, and relaxing around a fire pit. The best part? I wouldn't have to shake the sand from my sleeping bag when I woke up the next morning!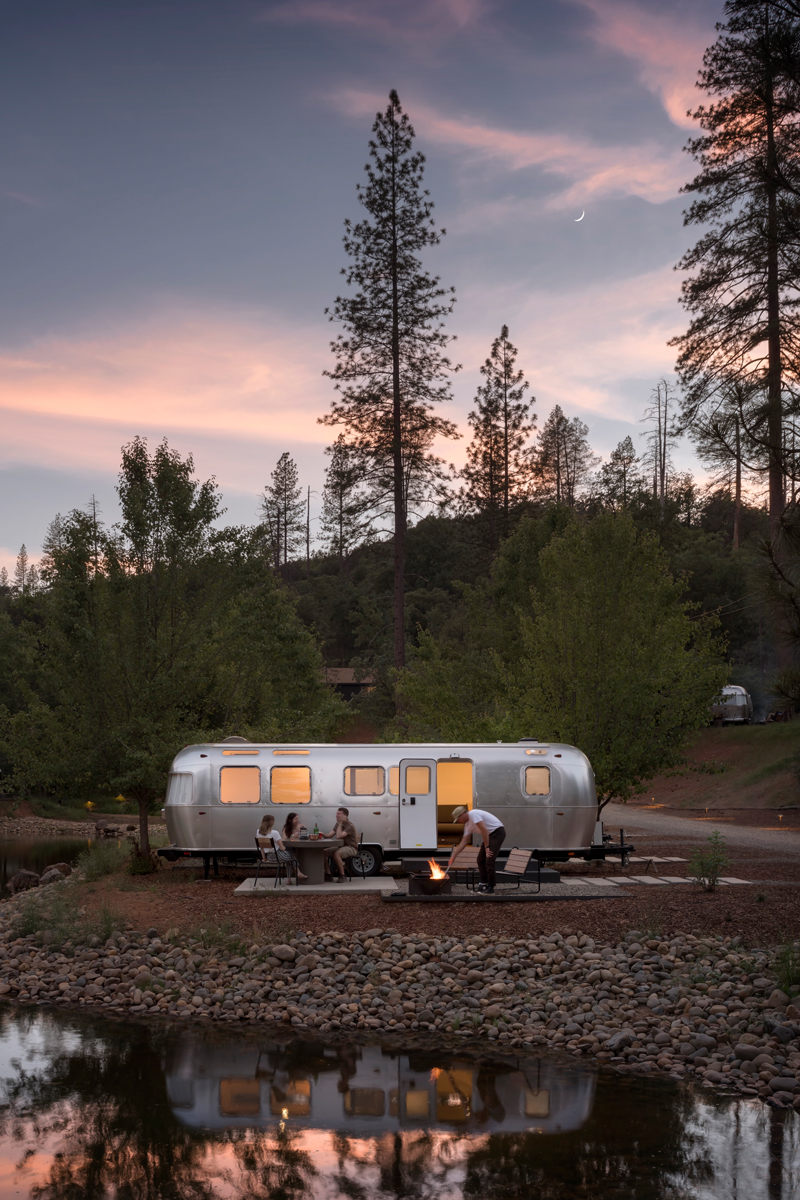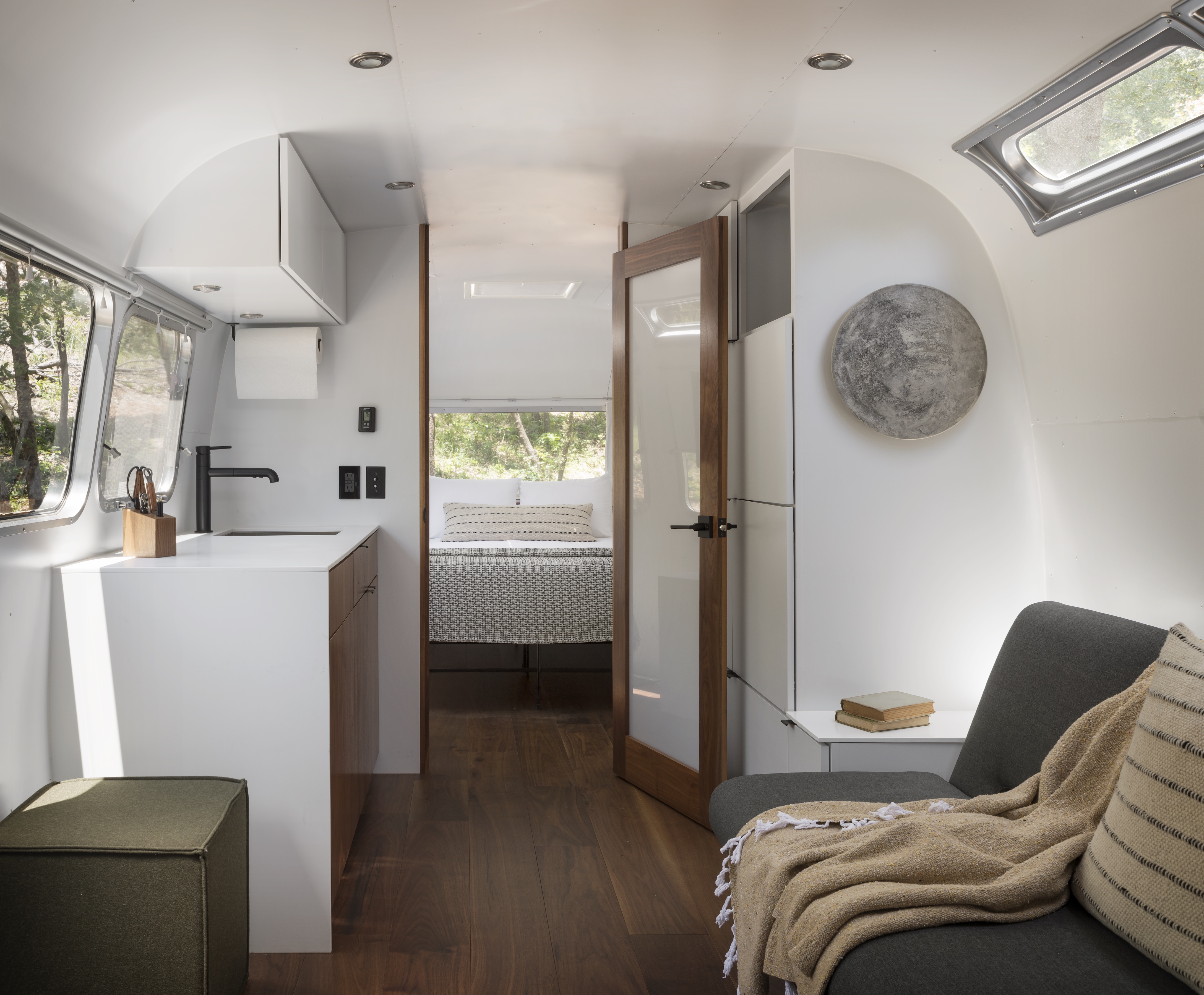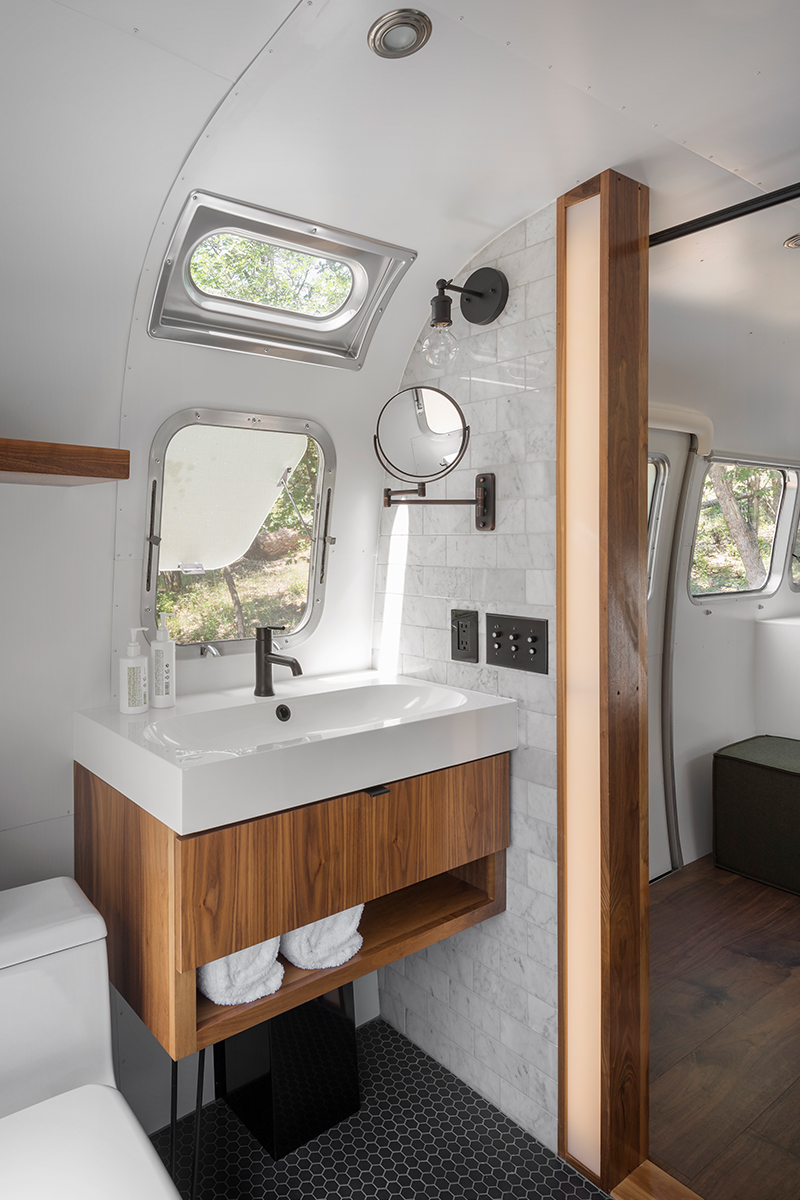 Get your Yosemite glamping on at Autocamp Yosemite, which is located at 6323 CA-140, Midpines, CA 95345—a mere 5-hour drive from Los Angeles! Photos: Aaron Leitz.