To this day I remember my first pair of Frye boots. It was the classic Harness style, of course, and I lusted after them for months before finally pulling the trigger. And when I got them in my hot little hands, it was a love affair for the ages. Not only did they complete every outfit in my closet, they just screamed heritage quality and craftsmanship. Those boots were the first of many Frye shoes I've purchased over the years—and each pair has stood the test of both time and style!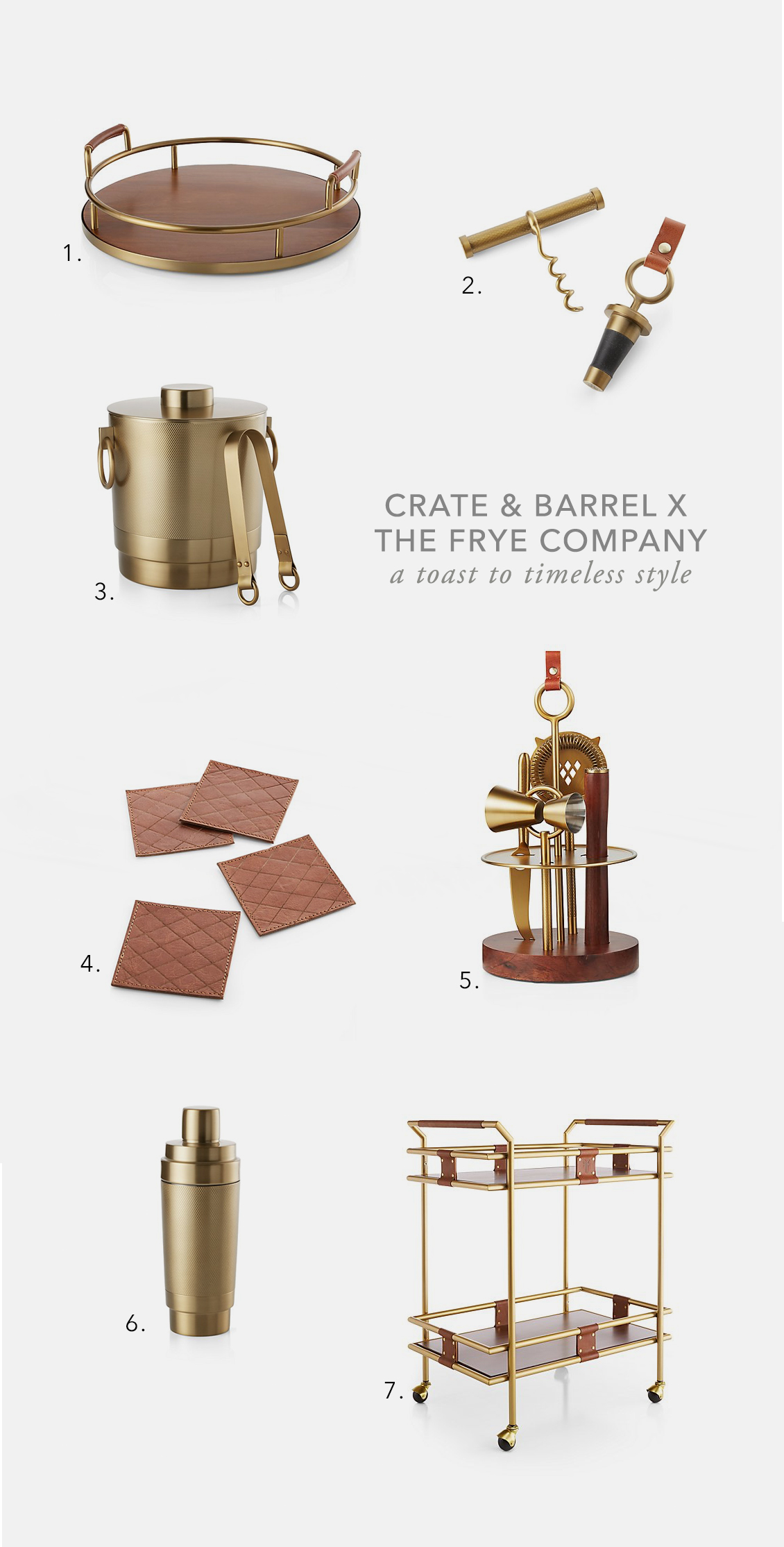 So of course when I found out that Frye was releasing their first home collection in collaboration with Crate & Barrel, my heart started to race! The lineup is described as "barware essentials that take tradition to today". Everything the modern mixologist could possible want is here—and all of it is characterized by Frye's signature attention to detail. Brushed gold metal finishes have a soft, sophisticated gleam. Cocktail tools feature harness-inspired accents that call to mind Frye's history. And of course, touches of luxe leather abound. It's barware too pretty to hide in a cabinet, and I wouldn't have expected anything less!
Shopping Guide: 1. Wood and Metal Tray 2. Wine Tool Set 3. Brushed Gold Ice Bucket and Tongs 4. Hand-Stitched Leather Coasters 5. Bar Tool Set 6. Brass Cocktail Shaker 7. 2-Tier Brass Bar Cart Photo: Anne Sage.