At about noon on Thursday, a single refrain starts echoing through my mind: "Brunch. Brunch. Brunch." It's all I can do not to count down the hours until Saturday morning arrives! I feel especially lucky lately because the number of delicious (and chic!) East LA brunch spots has skyrocketed recently, leaving me with a plethora of delicious options for everything from perfect eggs to pillowy pancakes—and of course cocktails too. Here are my top 5 East LA brunch restaurants and what to order when you're there. Whether you're an LA local or planning a visit from afar, be sure to bookmark them for the next time a brunch craving strikes!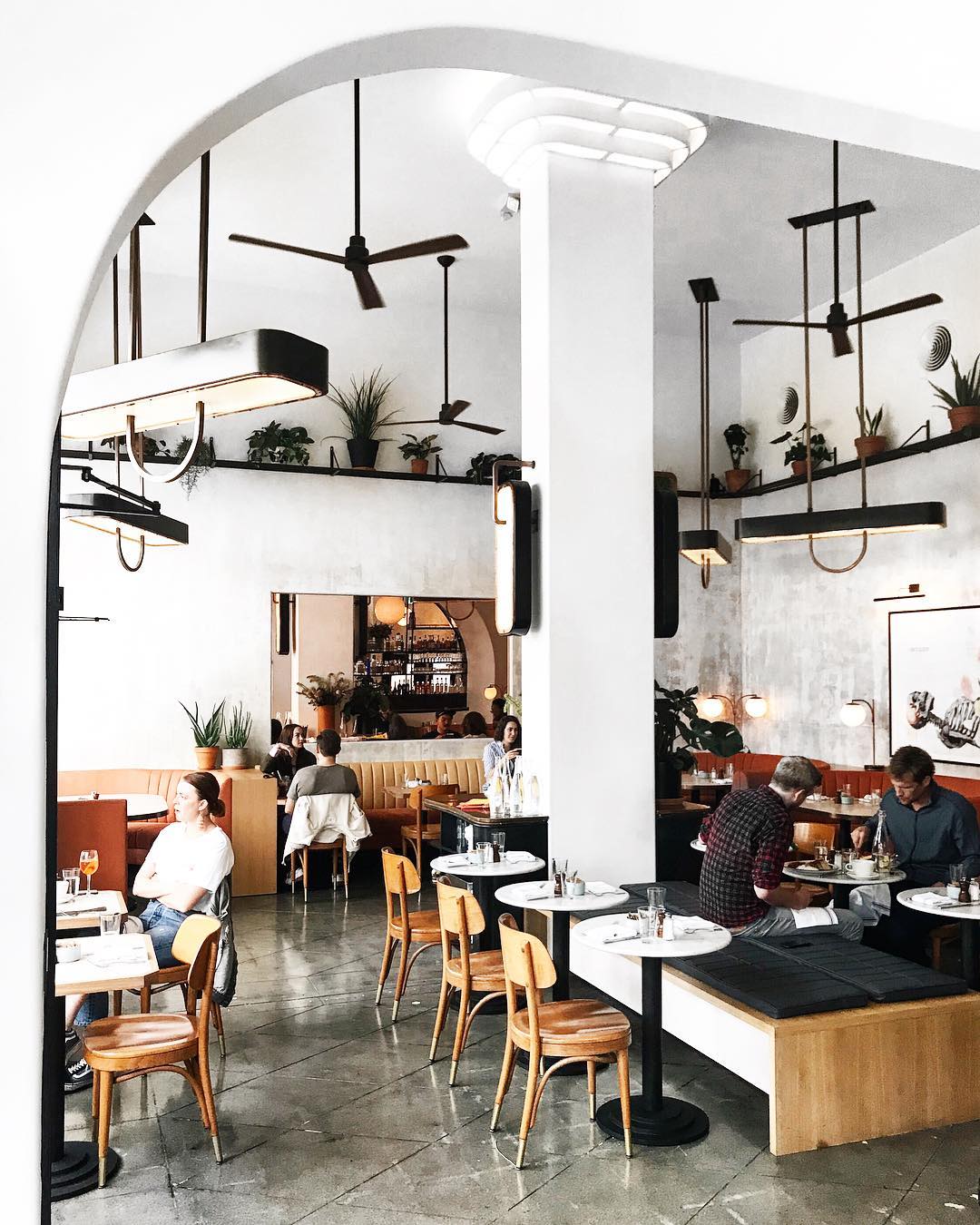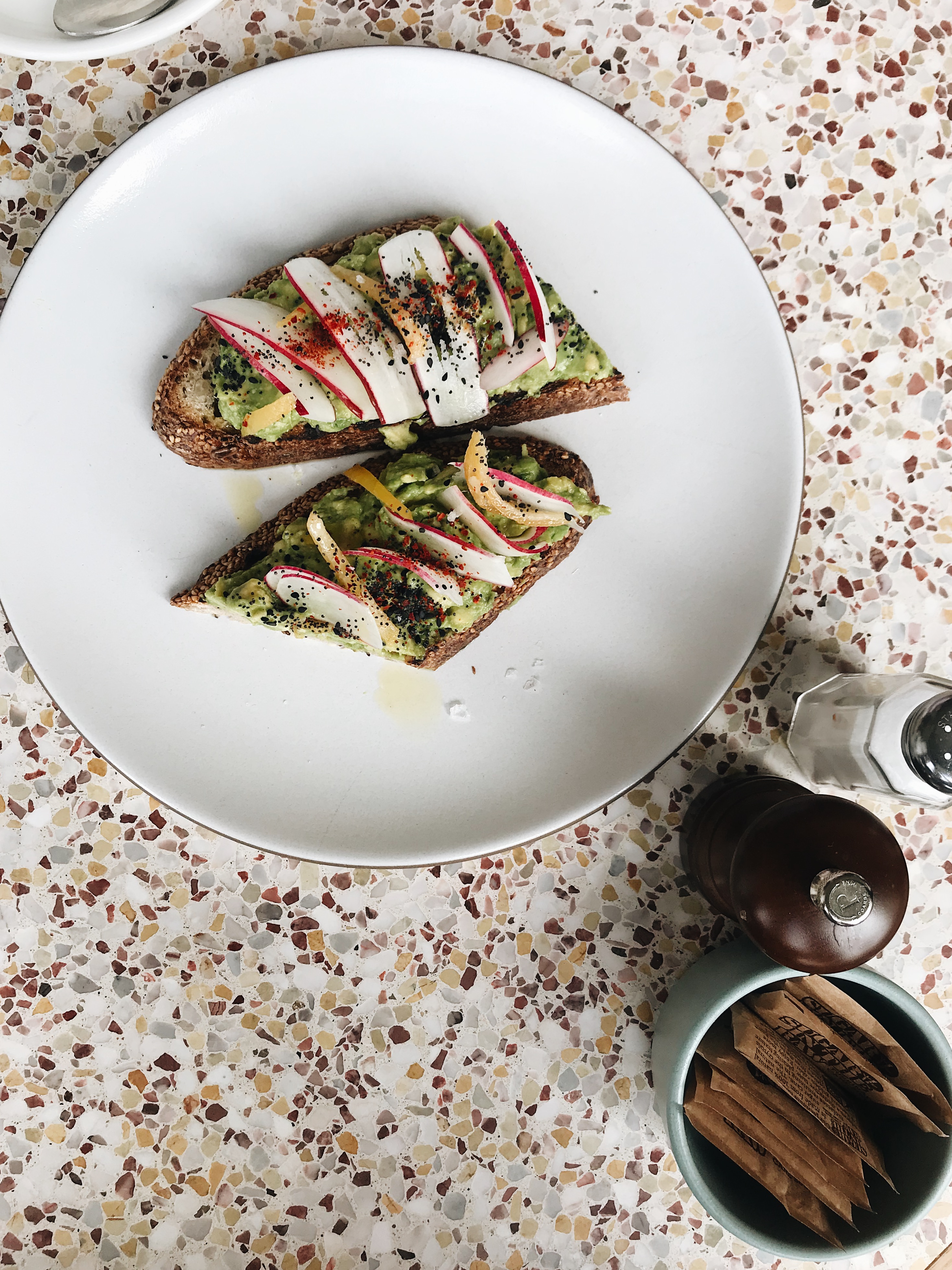 Five Leaves: This is actually a West Coast outpost of a Brooklyn-based eatery, but the vibe of this new location couldn't be more different than the original! Soaring ceilings with striking light fixtures (also pictured in the header image) set the scene for classics like ricotta pancakes and a killer burger. I also appreciate sides like grilled fennel and sauteed kale, which are a nice add-on to egg dishes. Be sure to get the truffle fries to share, and don't be surprised when everyone at the table agrees you need a second order of 'em!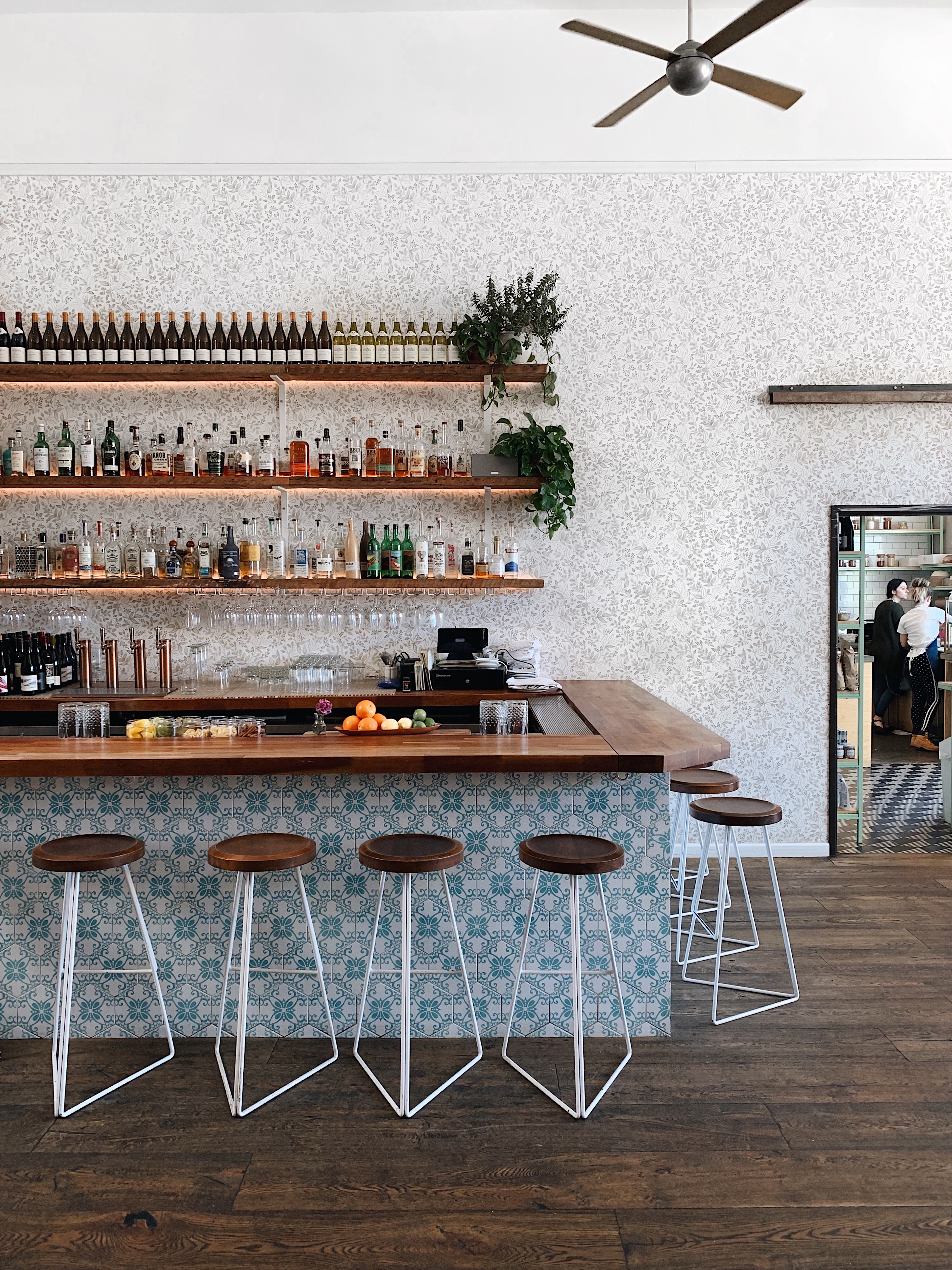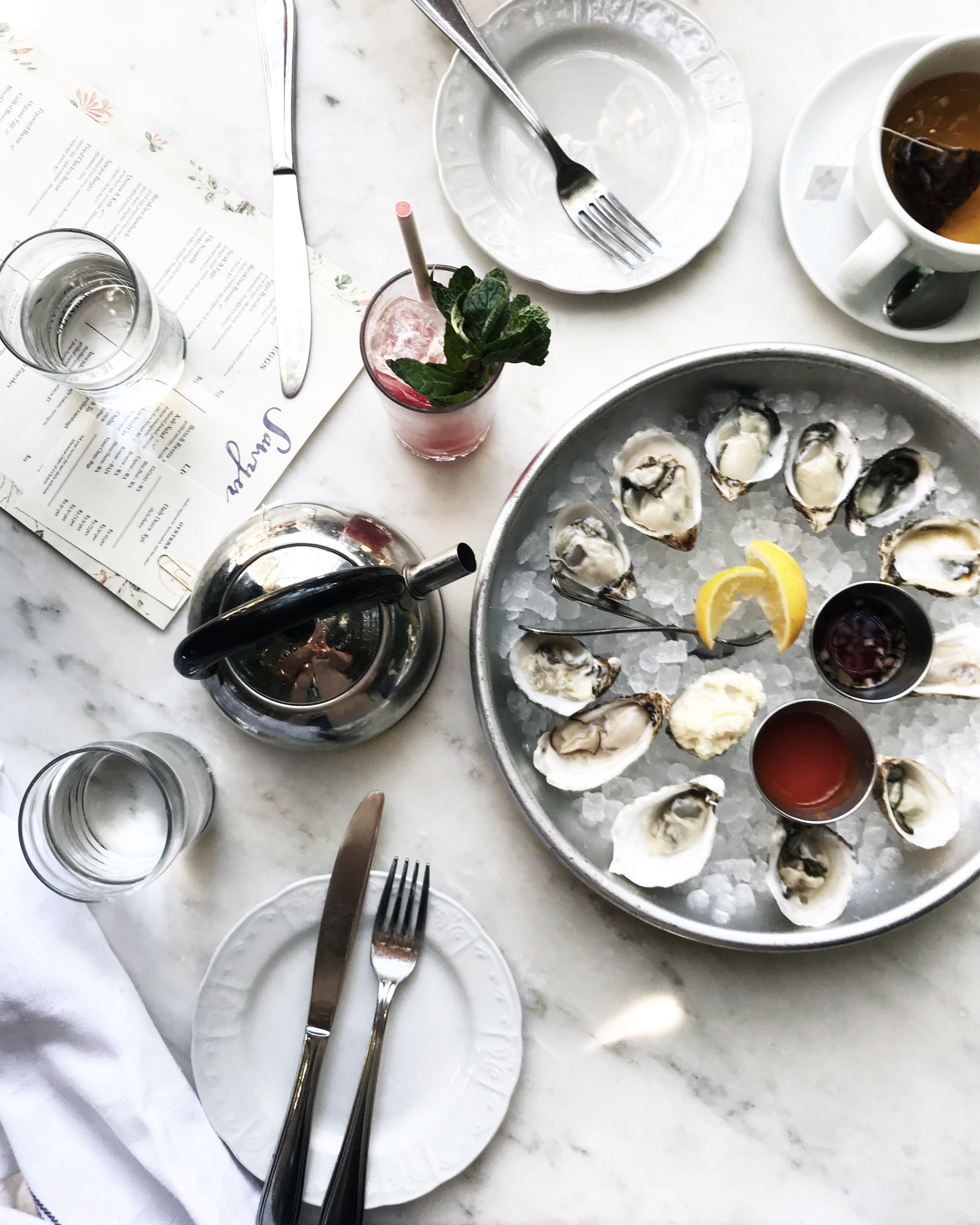 Sawyer: I have three words for you: Chicken and waffles. Okay, now that you've wiped the drool from your chin, take note that Sawyer is the perfect spot for indulgent brunch standards turned up a notch. The bacon is extra thick, the potatoes are extra crispy, and the oysters are slurpily satisfying. If you're craving greens, the kale salad is hearty and totally meal-worthy. And if you're craving blues, there's a curacao cocktail called the Sanborn that's totally Instagram-worthy!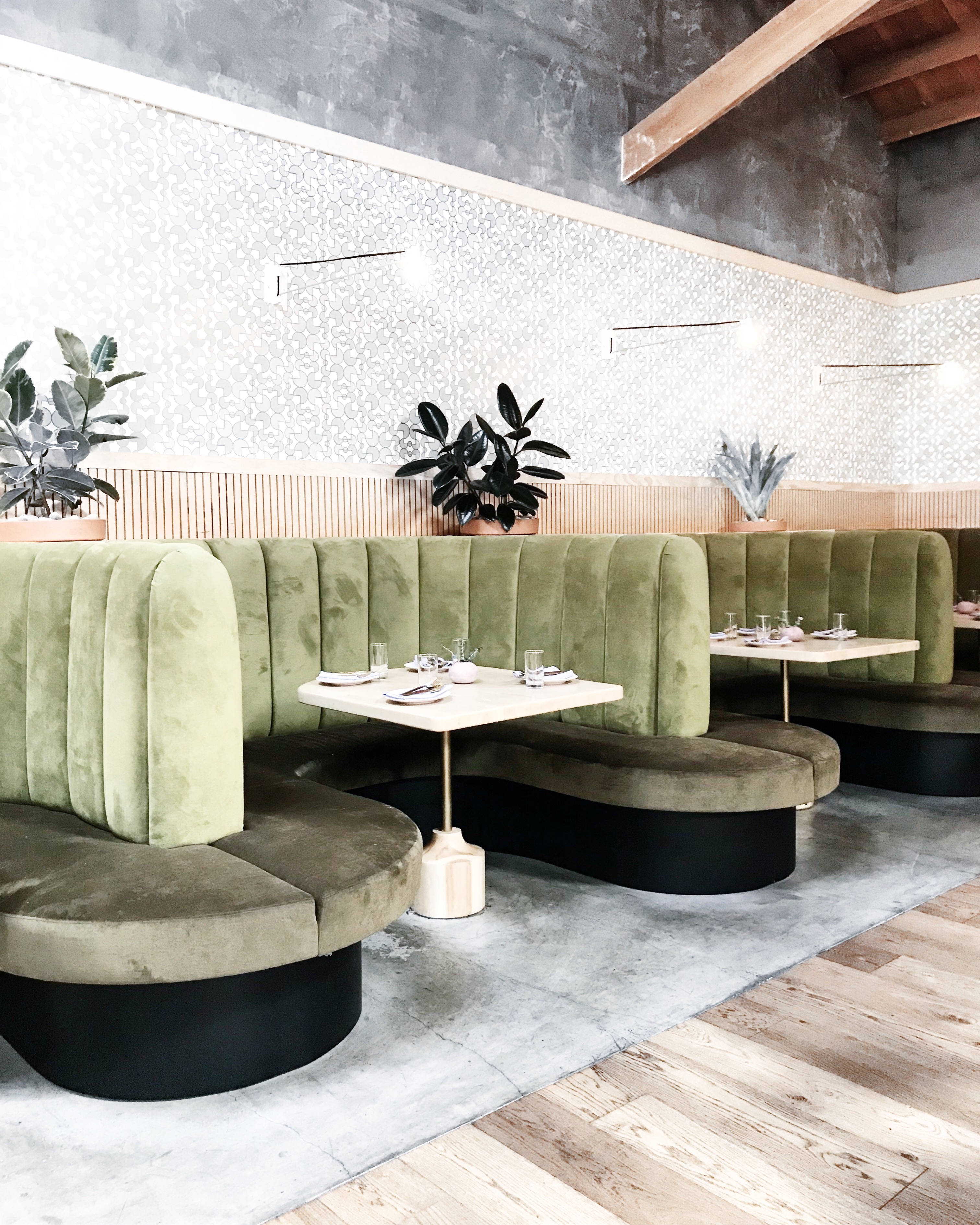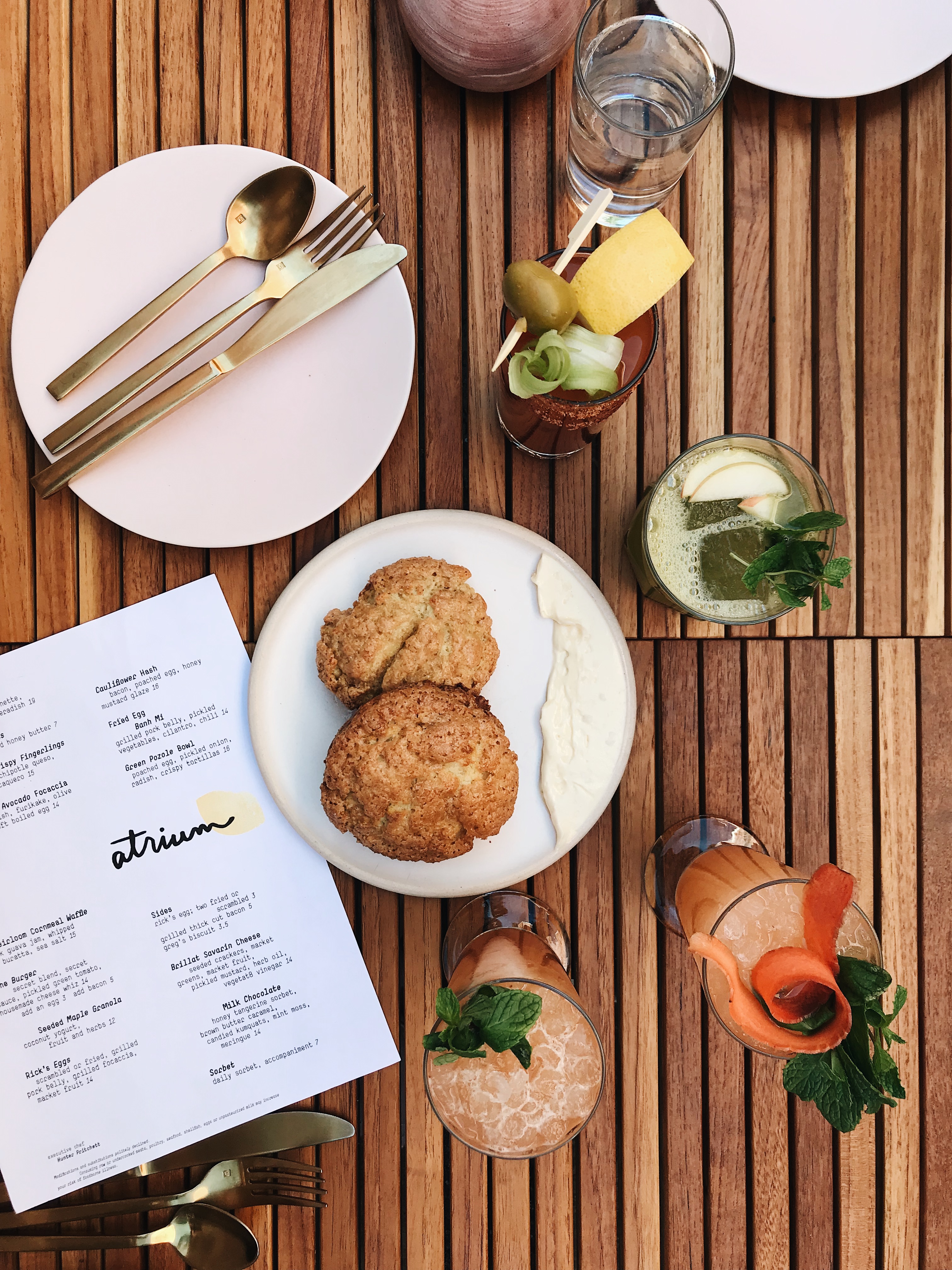 Atrium: For an exotic twist on brunch, look no further than this hidden spot tucked behind the main drag in Los Feliz. Menu highlights include the Loaded Crispy Smashed Potatoes, which are swimming in chipotle queso, and the biscuits with salted honey butter. The more adventurous at the table might dip their toes in offerings like Oatmeal Congee Carbonara; and traditionalists will be more than thrilled with the homemade maple granola on coconut yogurt!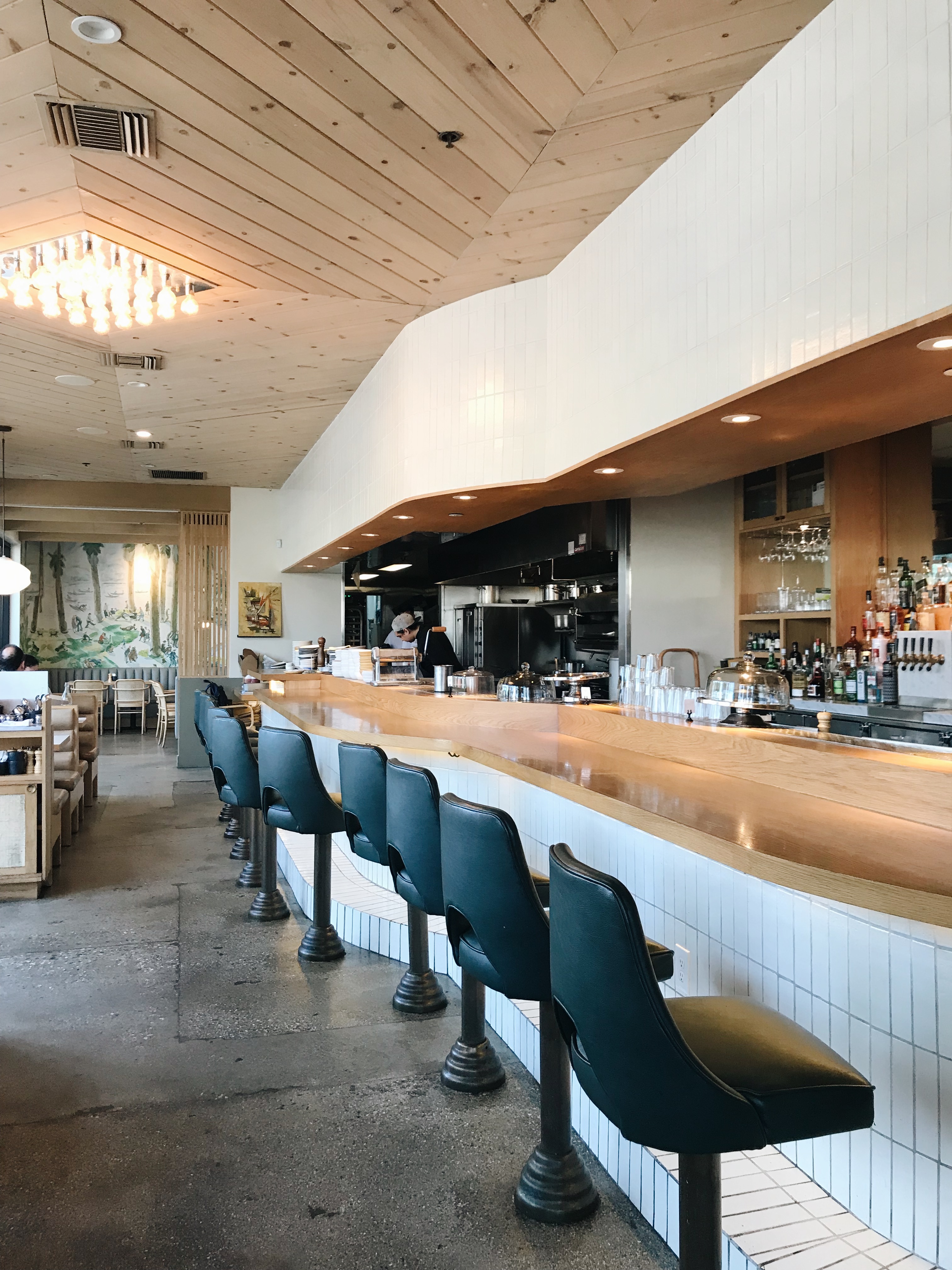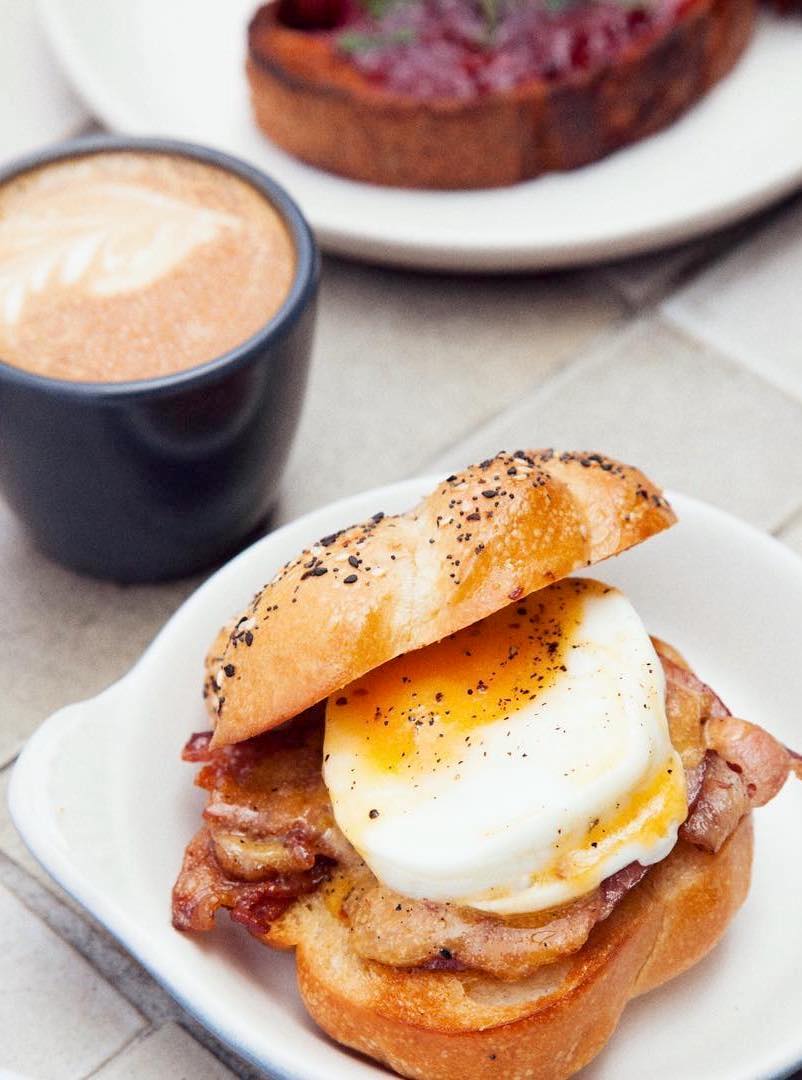 Winsome: The decor at Winsome still stops my heart every time I walk through the door. From the long, undulating bar near the entrance to the tropical mural wallpaper in back, it's a design junkies dream! Fortunately the food tastes as good as the restaurant looks, with their signature rosti potato dishes never failing to please. I also love the buckwheat yeast-risen pancake. It's light, wholesome, and the ideal blend of sweet and savory. Get a pastry from the bakery case for later—their cookies and quickbreads are divine!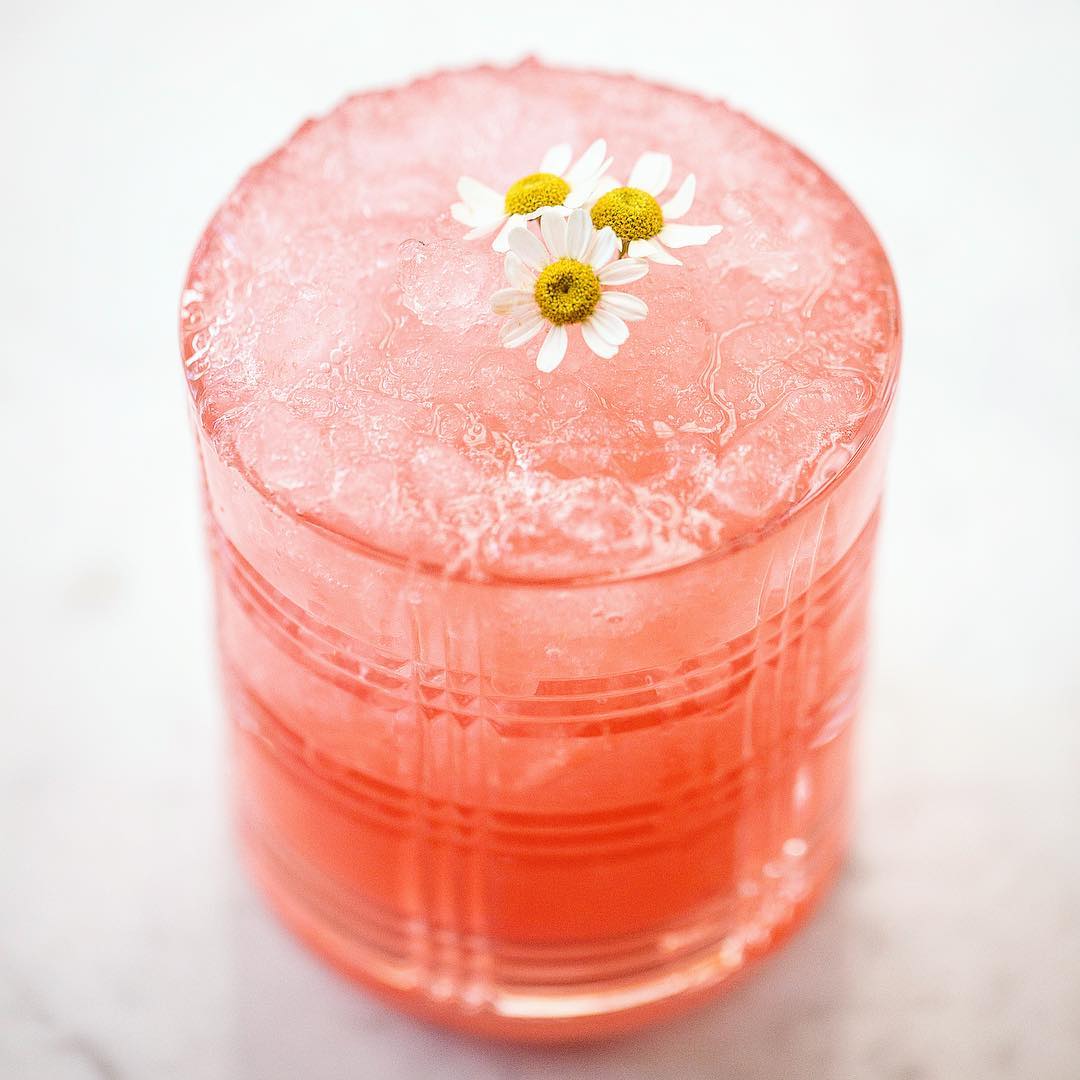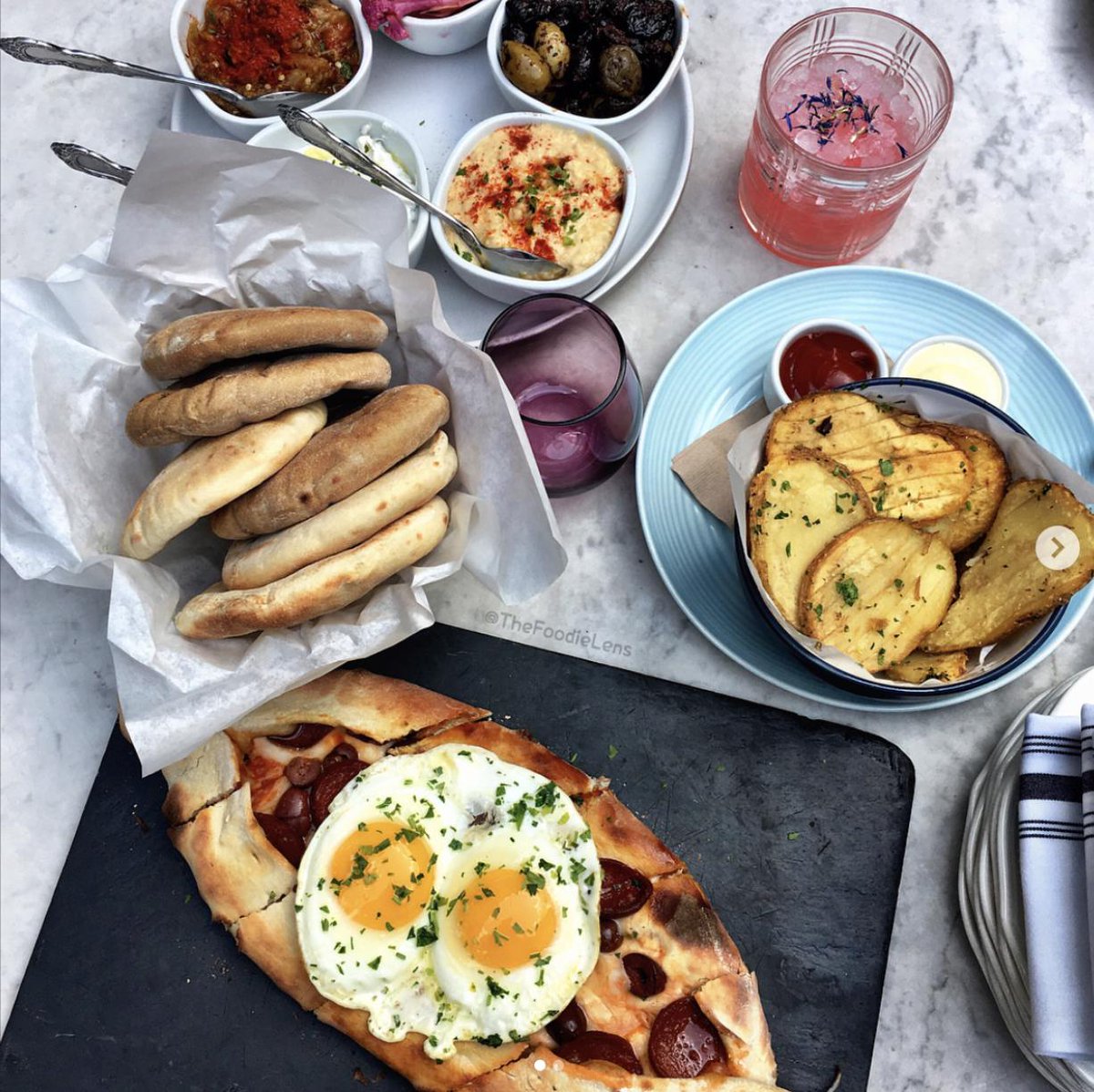 Momed: I wish I had a photo of Momed's beautiful patio for you but alas, I couldn't find a decent one! This is the place we most often go with family and friends, because the atmosphere is elevated yet casual (great for kids and dogs), and there's never a wait for a table. The food is consistently stellar; we've yet to try a dish we didn't love. Ivan goes for the Hangover Meatballs or the breakfast flatbreads from the woodburning oven. I'm all about the Moroccan three-flour crepe. One thing we agree on unanimously? Their Momo Chips—which are like the love child of a french fry and a potato chip—are some of the top spuds in town!