I recently started a new client project that I'm really excited about! The homeowner has furnished most of the home herself but needs help nailing down the final finishing touches like art and small decor. (Did you know you can hire me for stuff like that? You can!) I absolutely adore this type of assignment because it's basically like shopping vicariously through someone else. So far our focus has been the artwork over the sofa, since most of the other pieces I choose for her will depend on what we pick for the walls. And while we haven't settled on our final choice yet, I have narrowed things down to some beautiful modern art diptychs that make a subtle yet striking statement!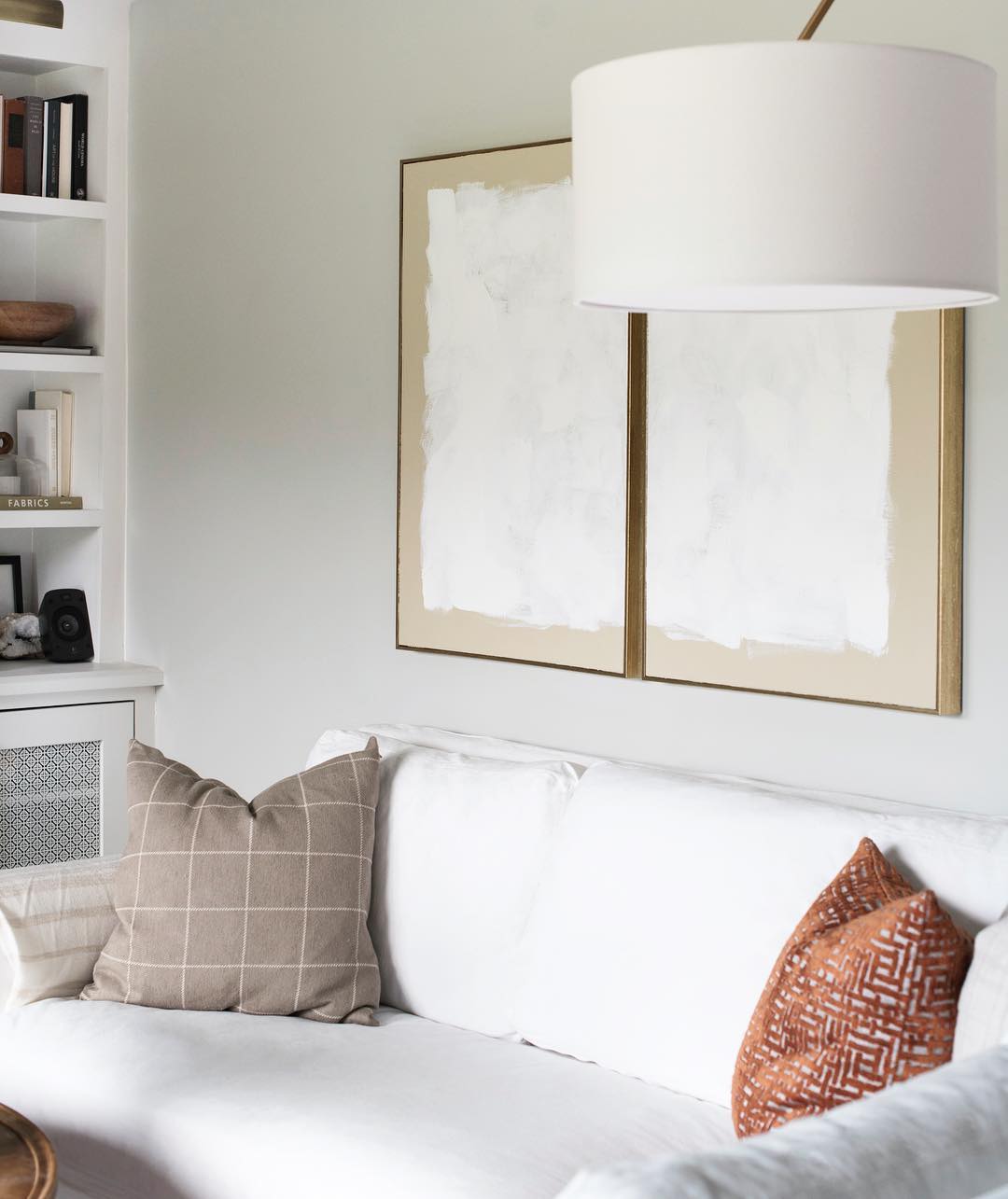 You know I love a good gallery wall. And the single piece of oversized art in our bedroom will always have my heart. But the dynamic appeal of diptychs is really calling to me these days! They're much easier to select and install than a gallery wall; instead of worrying about arranging, framing, and hanging lots of pieces, there's just two to worry about. Yet the sense of movement and interest that can be achieved with a unique, complementary pairing is pretty spectacular! I've rounded up several that I presented to the client for over her sofa. Any of these could also be used as a pairing flanking a window, too. They're just that versatile, wouldn't you agree?
Shopping Guide: 1. Abstract Ink on Canvas (part of a triptych) 2. Entering Shape 1 and Entering Shape 2 3. Snow Flurry 1 and Snow Flurry 2 4. Once…when I dreamt inside the clouds II and Once…when I dreamt inside the clouds I 5. Last Tuesday and History Repeats 6. Rush II and Rush I 7. Black 03 and Black 01 Images: 1. 2.