When I was working on the finishing touches for Ivan's office, I definitely reached a point where I hit a wall. So many choices went into this space that by the time I was nearing the end, I had major decision fatigue. The thought of selecting frames for all the art I'd ordered was daunting indeed! It would have been so easy just to go with simple black or white gallery frames. Yet I knew I wanted the frames themselves to be as much of a statement as the art, so I reached out to Framebridge custom framing about their design services. They were, in a word, a lifesaver!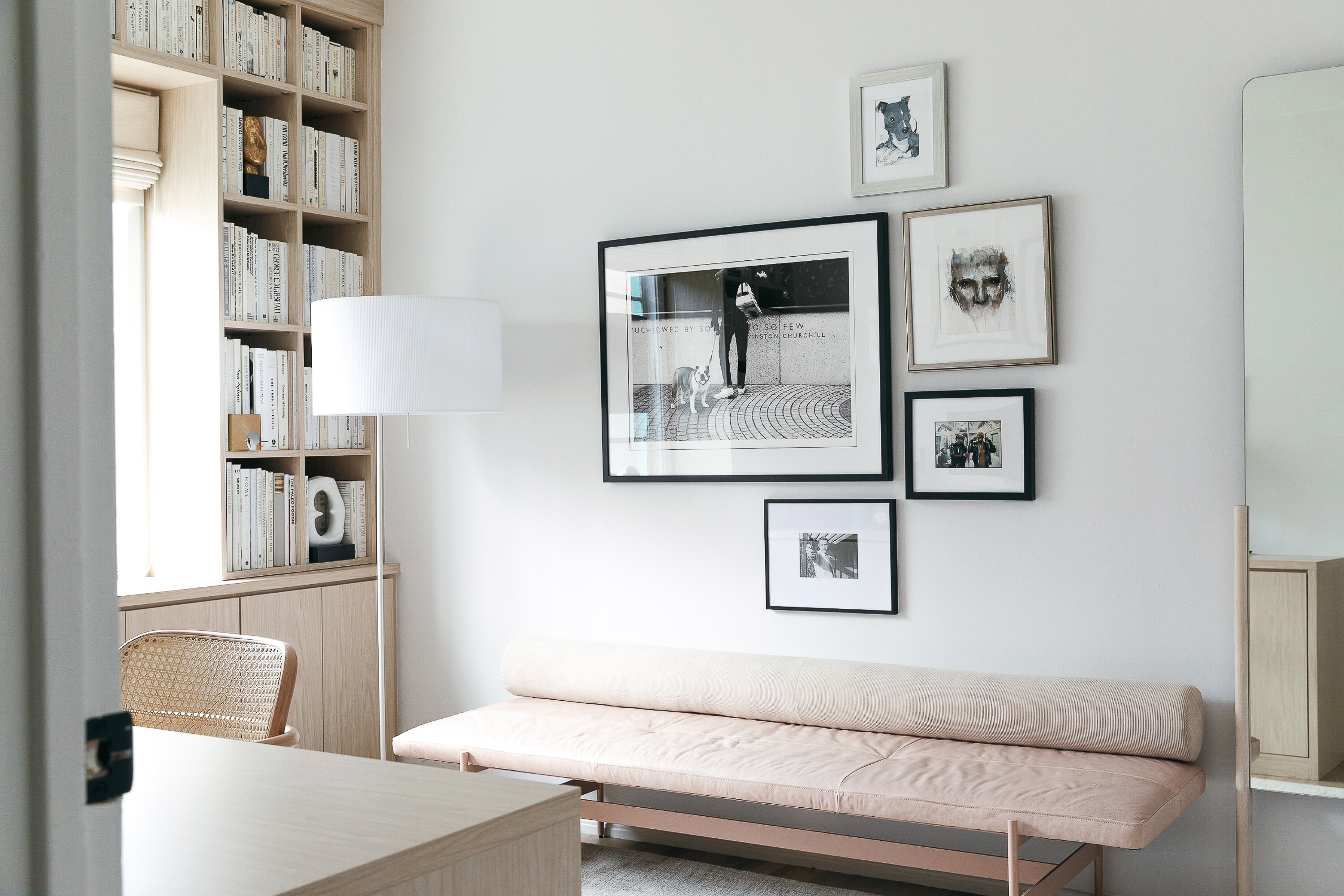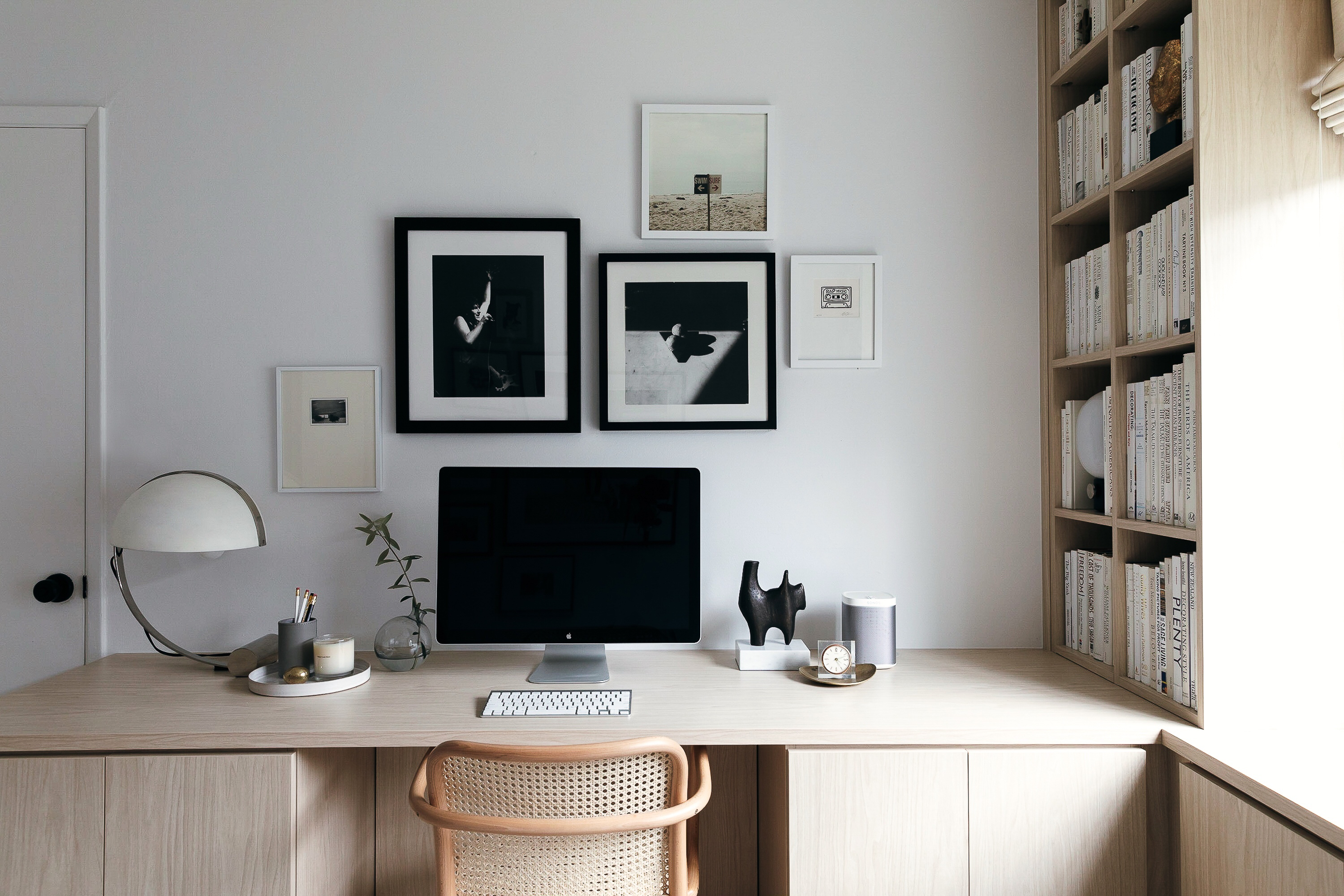 The aspect of framing that I find most overwhelming is the sheer number of different combinations that are possible with a single collection of artworks. Once you take into account all the different finishes and thicknesses of frames, the variety seems infinite. And that's not even considering different matting options! Framebridge's design services does all the work of narrowing down the best options and presenting them in an easily digestible format, complete with mockups so you can envision exactly how the frame will look with your specific piece!
Above and below, you can see the different options that my Framebridge designer mocked up for me, with the frames highlighted in green being the ones I eventually selected. It saved me so much time and mental energy to be able to see everything laid out so neatly. If I'd been starting from scratch and considering all of Framebridge's fifty-six different frame designs, it would have taken me hours to hone in on my faves. (Hence the temptation to take the lazy girl route and go with all-black!)
Once I saw these layouts, though, I instinctively knew which I liked best. I made my choices in just ten minutes and placed the order. Then I mailed my art out for framing and had it back in my hot little hands only a couple weeks later. Like I said, LIFESAVER!
Best of all, Framebridge's designer was able to advise me on some specifics of framing that were unfamiliar to me (since I'm not an expert, after all!). I was dealing with one-of-a-kind original art that I wanted to be preserved properly, including an original oil canvas. My designer explained to me the ins-and-outs of framing a canvas and recommended this silver Gatwick canvas frame. I'm absolutely obsessed with how beautifully it elevates the artwork, turning it into a true treasure for my walls!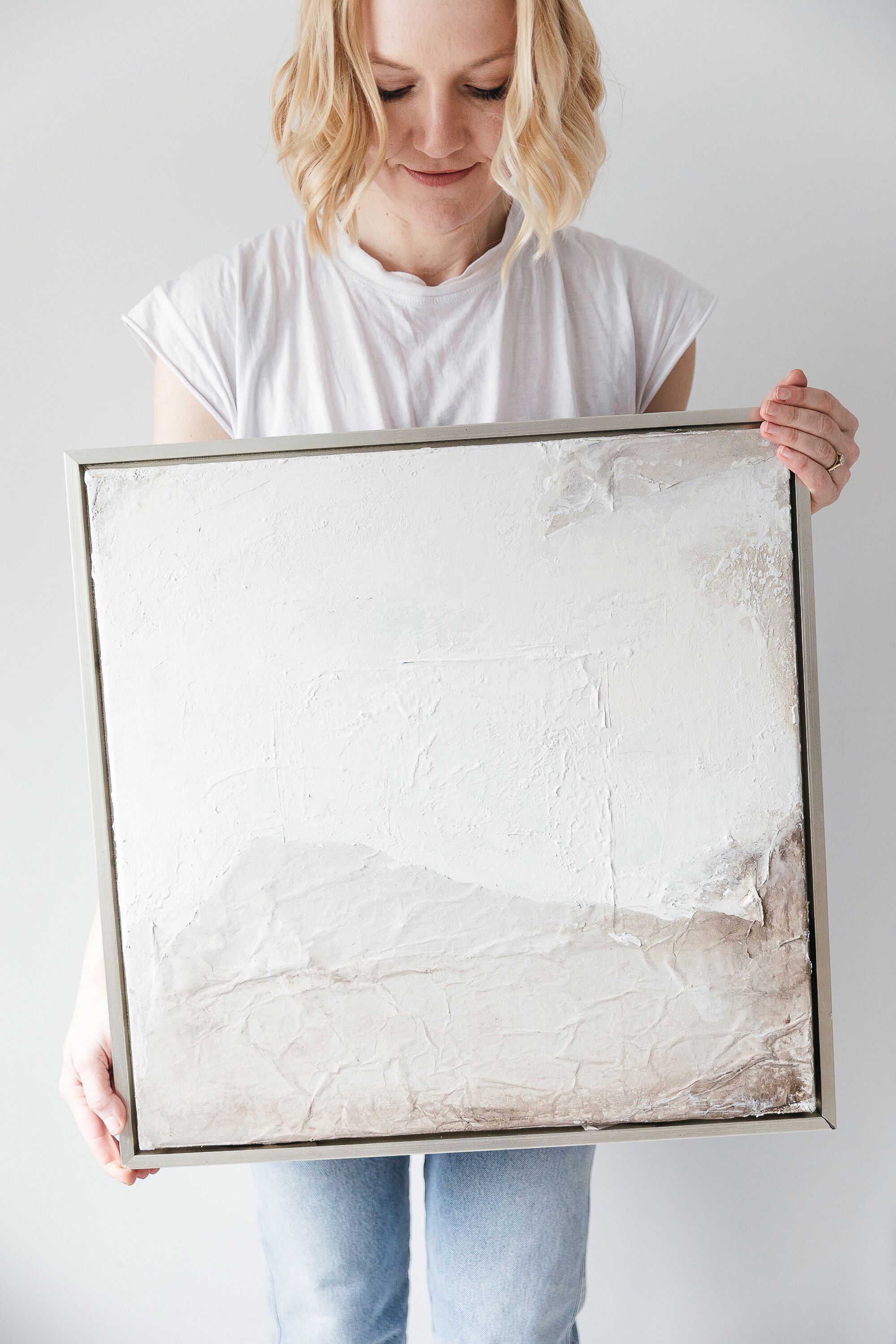 As a recovering perfectionist, it was such a relief to delegate this component of the room's design to Framebridge—and have it turn out so impeccably. The trust factor when framing precious pieces of art is something they take super seriously, and I really felt that when working with them. I've since sent several pieces of art their way for a client project as well, and they look brilliant. It's rare to find such a combination of quality and service, so when I do, I'm a devotee for life!
Photos: Monica Wang Photography.