Every once in a while I stumble upon a product that lights me up inside! I see tons of items coming across my desk every day, so something really has to make my heart race to catch my attention. And last week, that's exactly what this modern coffee carafe from Hastings Collective did. It's made by a small, US-based company that's family owned, and it's crazy how much thought and care they put into something as seemingly simple as a coffee pot!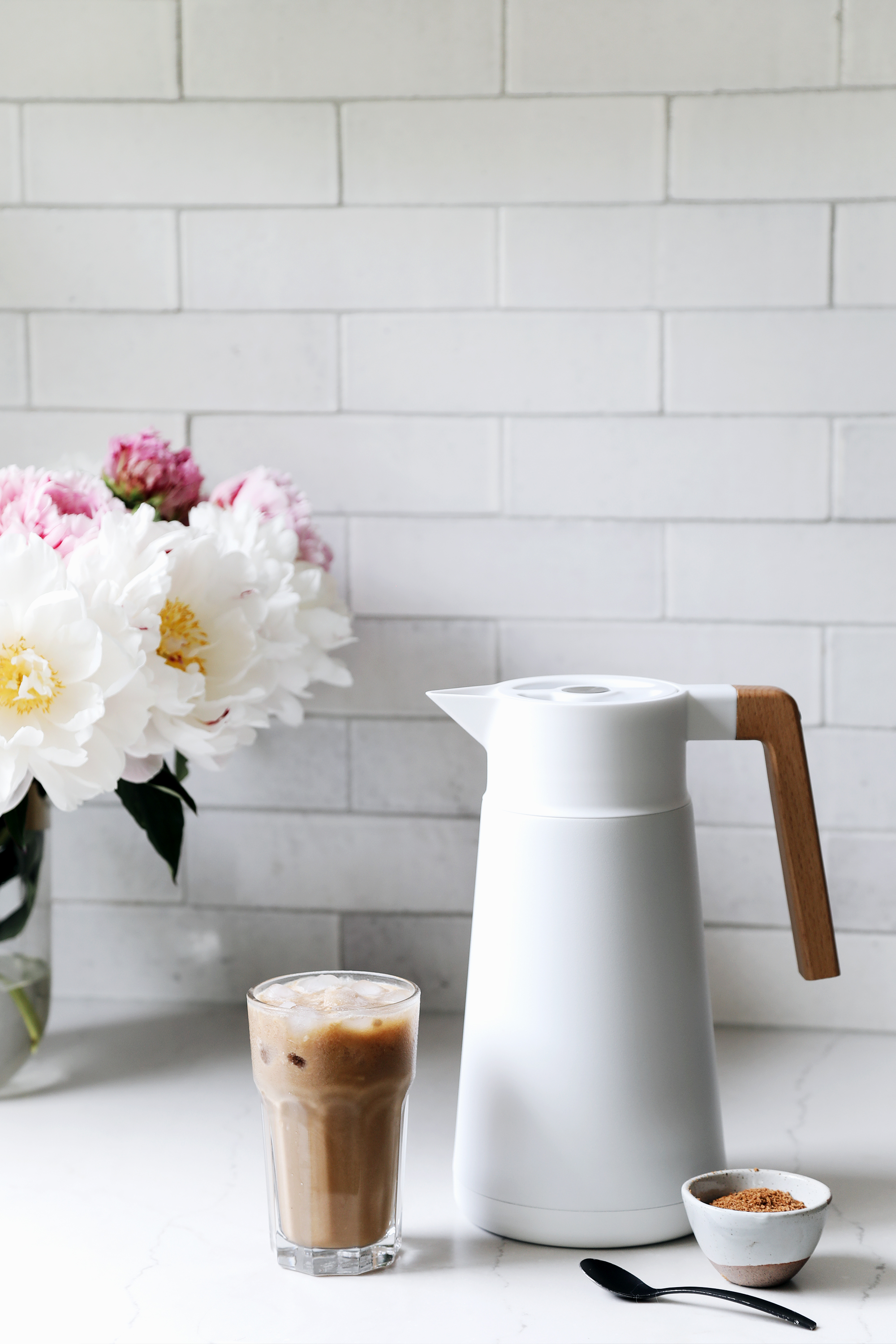 Not only is this coffee carafe airtight and made of surgical grade steel—meaning it keeps liquids hot for hours on end—but it can also be used to brew tea as well. Plus, you can also prepare and store iced coffee or tea in it…or even use the detachable infuser to make fruit flavored water. (Hello, summer hydration!) It has a sleek, minimalist shape and a sophisticated matte finish, so it looks gorgeous sitting on my countertop. I chose the white carafe, but I'm equally smitten with the grey!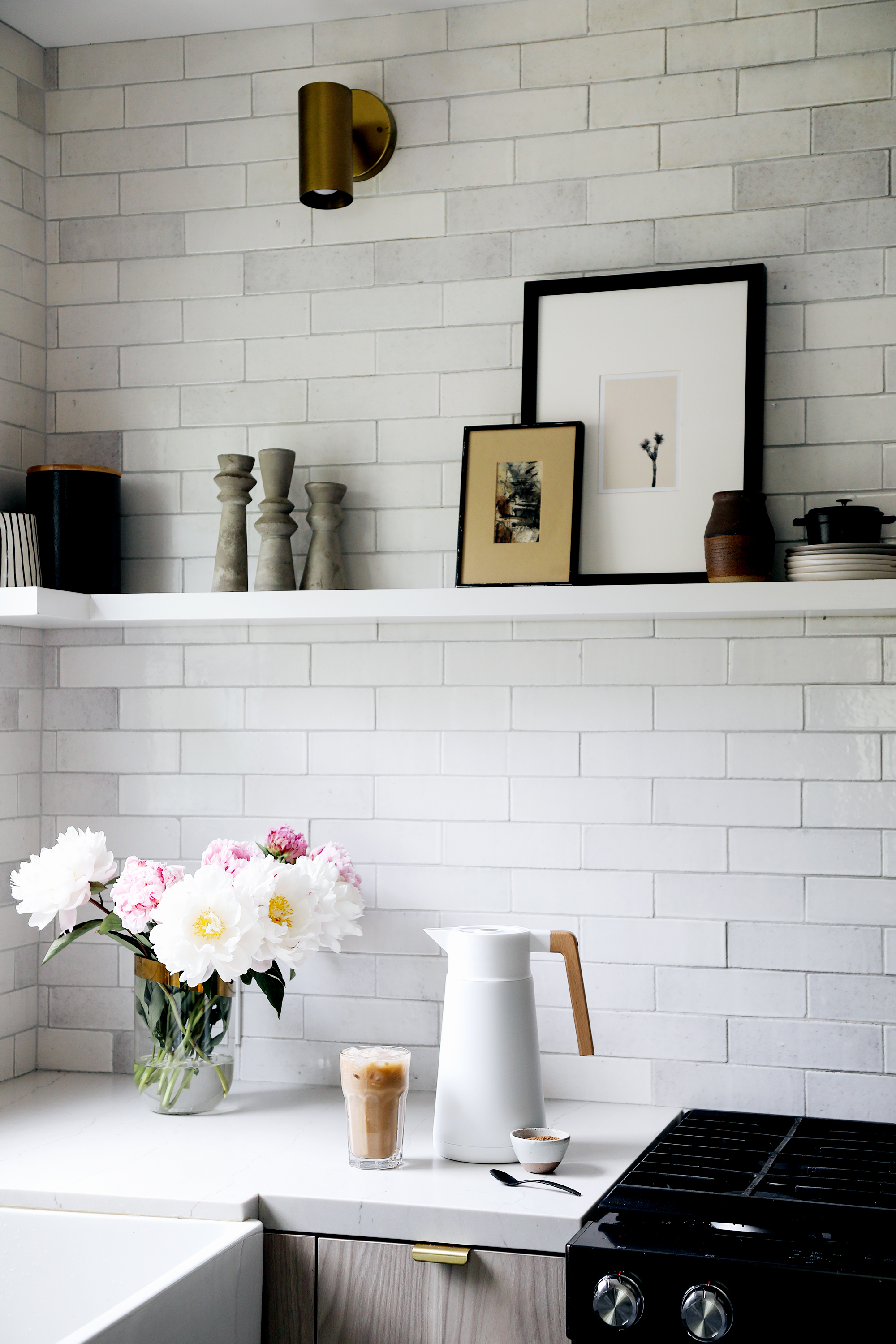 Best of all? The price point is insanely affordable. It's only $42 for the largest size! (Which, might I add, holds a hearty 68 ounces, so you can brew enough to last you all day.) It's my favorite kitchen find in quite some time, and it would also make a brilliant housewarming or wedding gift. I'm so glad I discovered this modern coffee carafe just in time for cold brew season!
Photos and Styling: Anne Sage.