Some of my favorite childhood memories revolve around pizza. In the town where I lived as a kid, there was a pizza parlor called Mama Sid's. It was a neighborhood family hangout where the owner would do magic tricks for the kids. The pies were gooey and piled high with toppings, and the restaurant's atmosphere was bustling and fun. There was nothing better than a Friday night out to mark the end of the school week with a piping hot pepperoni pie at Mama Sid's!
All those happy memories have definitely left their mark on me. I can't smell pizza without being transported back to those happy, carefree times. And even though it's been decades since I feasted on all-you-can-eat at Mama Sid's, pizza is the food I crave most when I want a little TGIF indulgence. That's why, for the fourth summer in a row, I'm so excited to be partnering with Freschetta Gluten Free Pizza!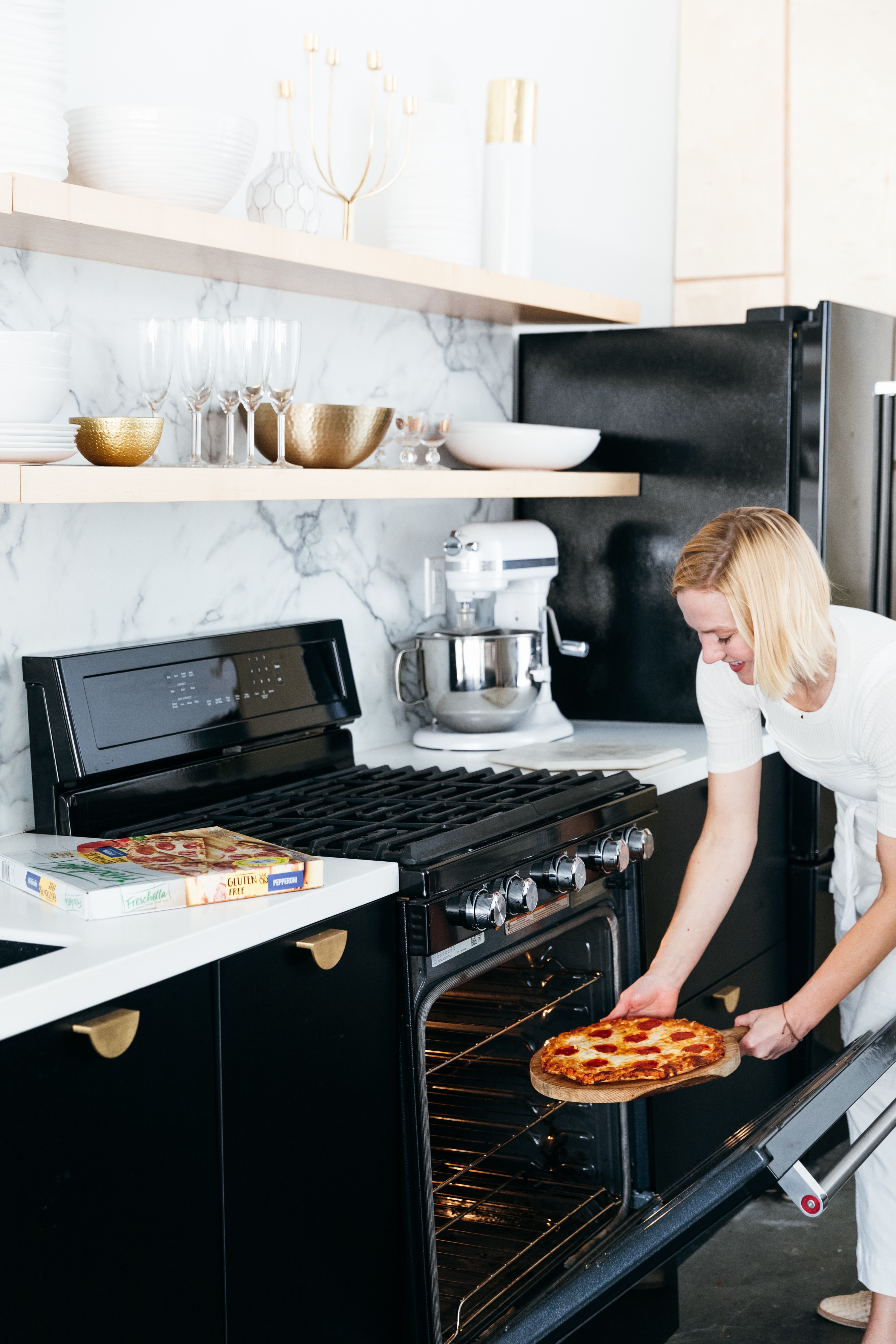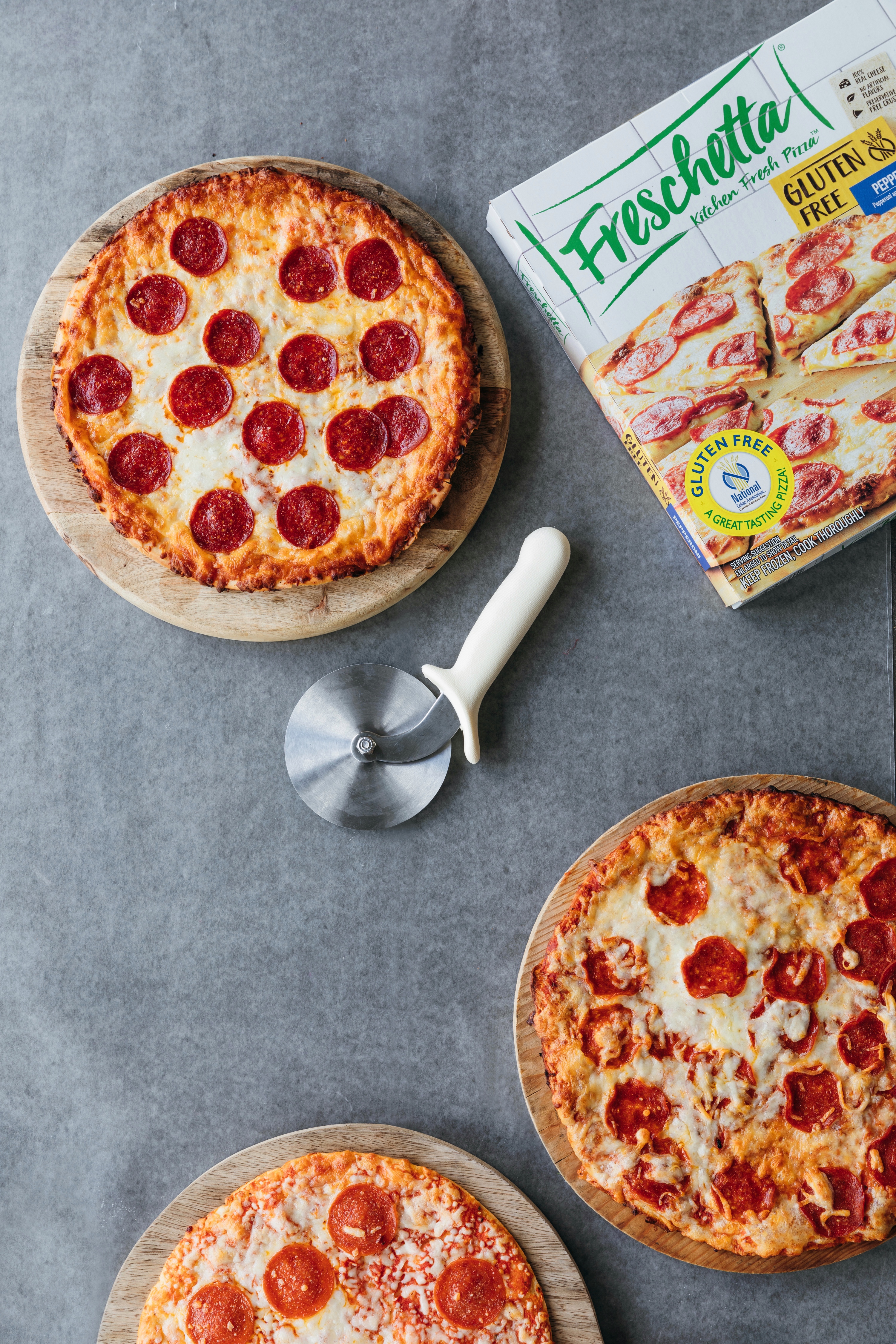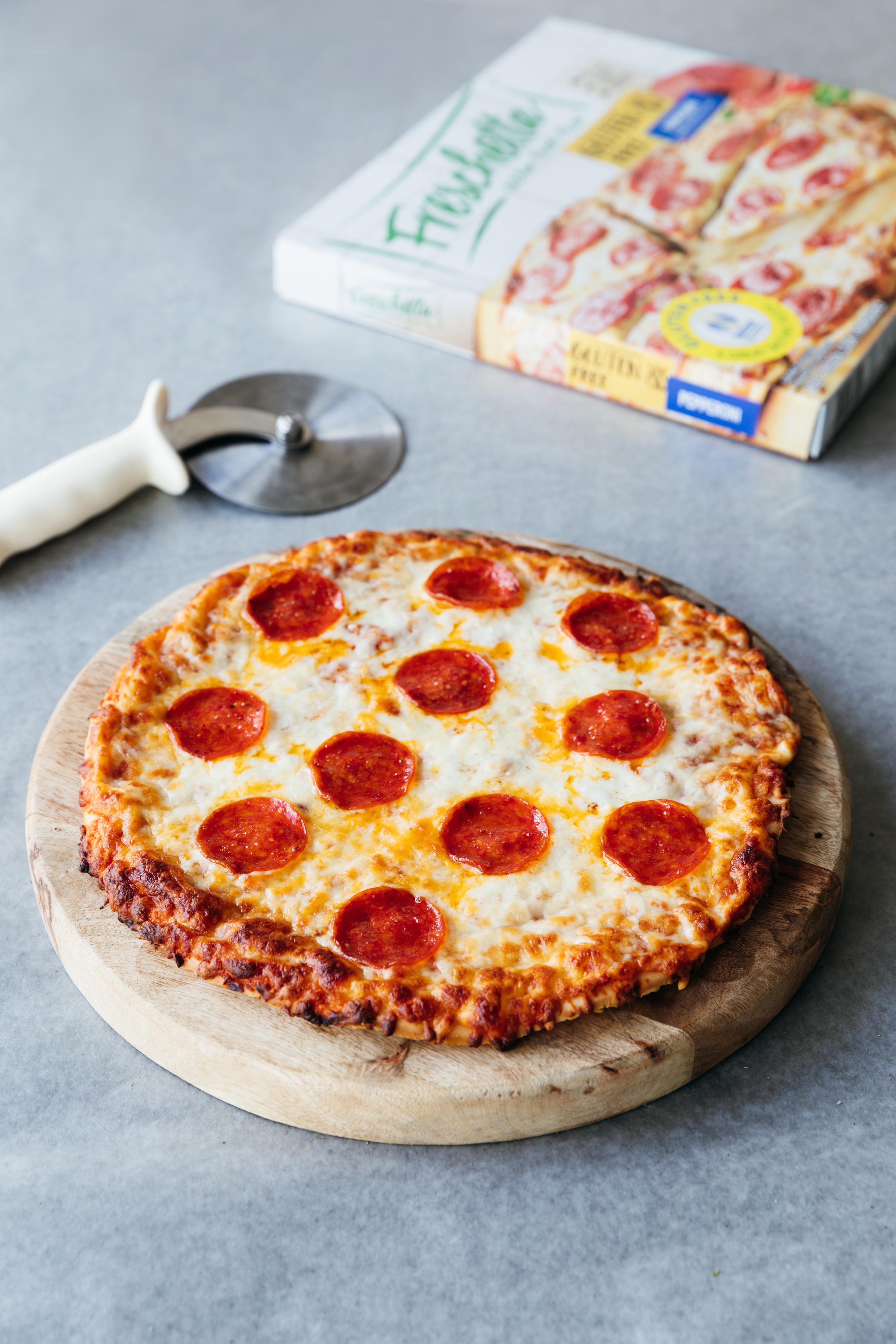 As I've gotten older, my abiding love of pizza has remained—but my digestion at 37 isn't quite what it was when I was 7. (No more all-you-can-eat for this girl!) So when I first tried Freschetta Gluten Free Pizza a few years back, it felt like the heavens had opened and the pizza gods were singing down on me. With 100% real cheese, a rich sauce that oozes authentic pizza parlor flavor, and a crust that's the perfect ratio between chewy and crisp, Freschetta Gluten Free is genuinely delicious frozen pizza that just happens to be gluten free.
In fact, they're so good, Ivan and I stock them in the freezer for when a pizza hankering strikes! And because Freschetta Gluten Free crusts are preservative free and certified by the National Celiac Association, I can indulge without any of the stomach upset that I suffer when I eat regular pizza these days. I get to enjoy my favorite Friday night treat and still feel spry for my favorite Saturday morning spin class!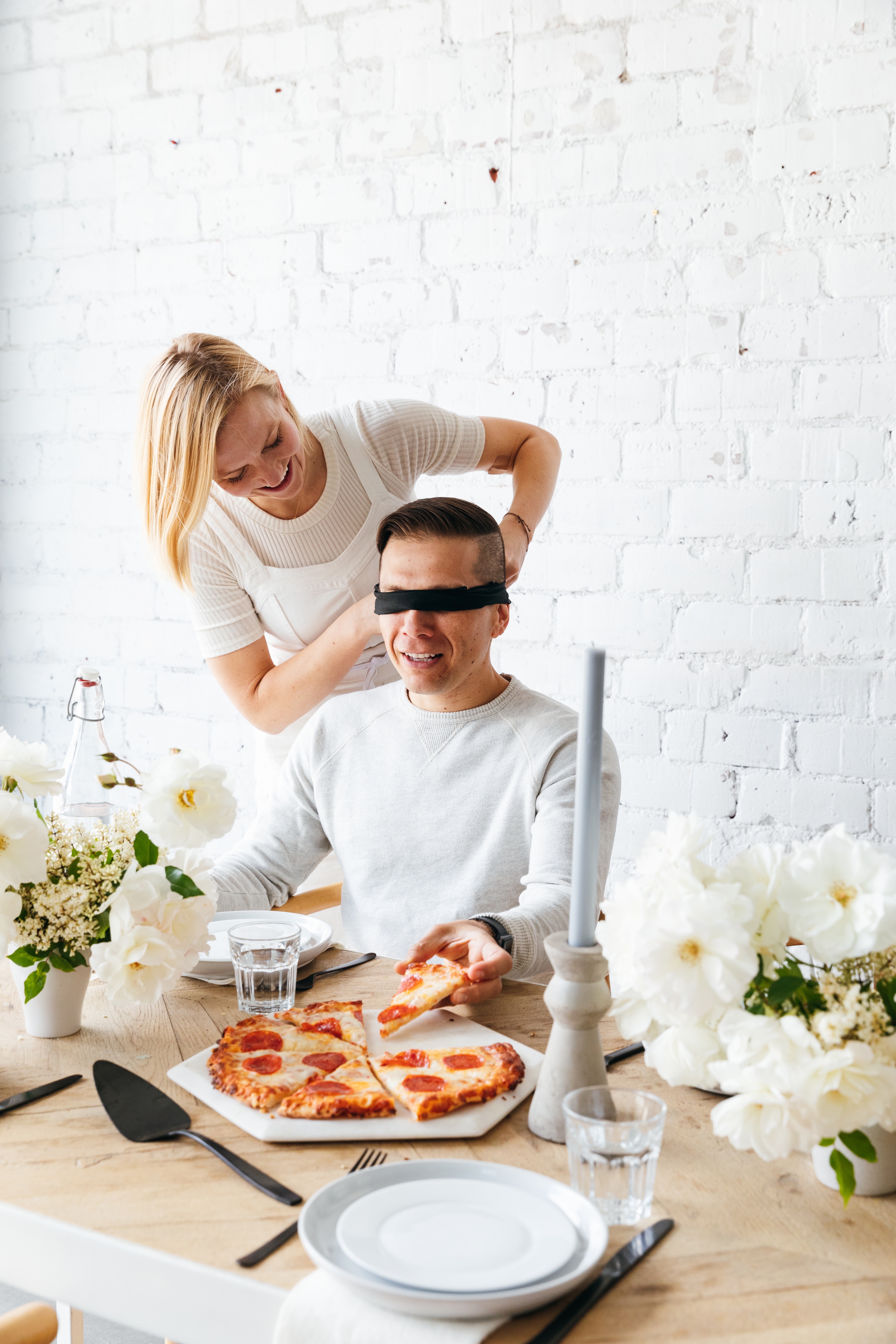 In my previous collaborations with Freschetta Gluten Free, I've shared entertaining and recipe ideas incorporating the product, since it's so great for hosting when you've got a variety of dietary preferences to consider. This summer, I wanted to invite some friends into the mix for a taste test—to see if everyone else would love Freschetta as much as I do! Not all gluten free pizzas are created equal, after all! So I baked up two other brands' gluten free pepperoni pizzas in addition to Freschetta's, and asked a handful of pals to come eat pizza with me!
The first thing I noticed when I was preparing for our taste test was how each pizza looked. Freschetta was the only one with a crust that puffed up nicely and stayed light and crispy once I removed it from the oven. One of the competitor's pizzas had a crust that baked up well but then got flat and hard before I could even slice it. The second competitor's crust didn't puff up at all, making for a sad, floppy pie that got even more limp and rubbery as I handled it. Score one point for Freschetta!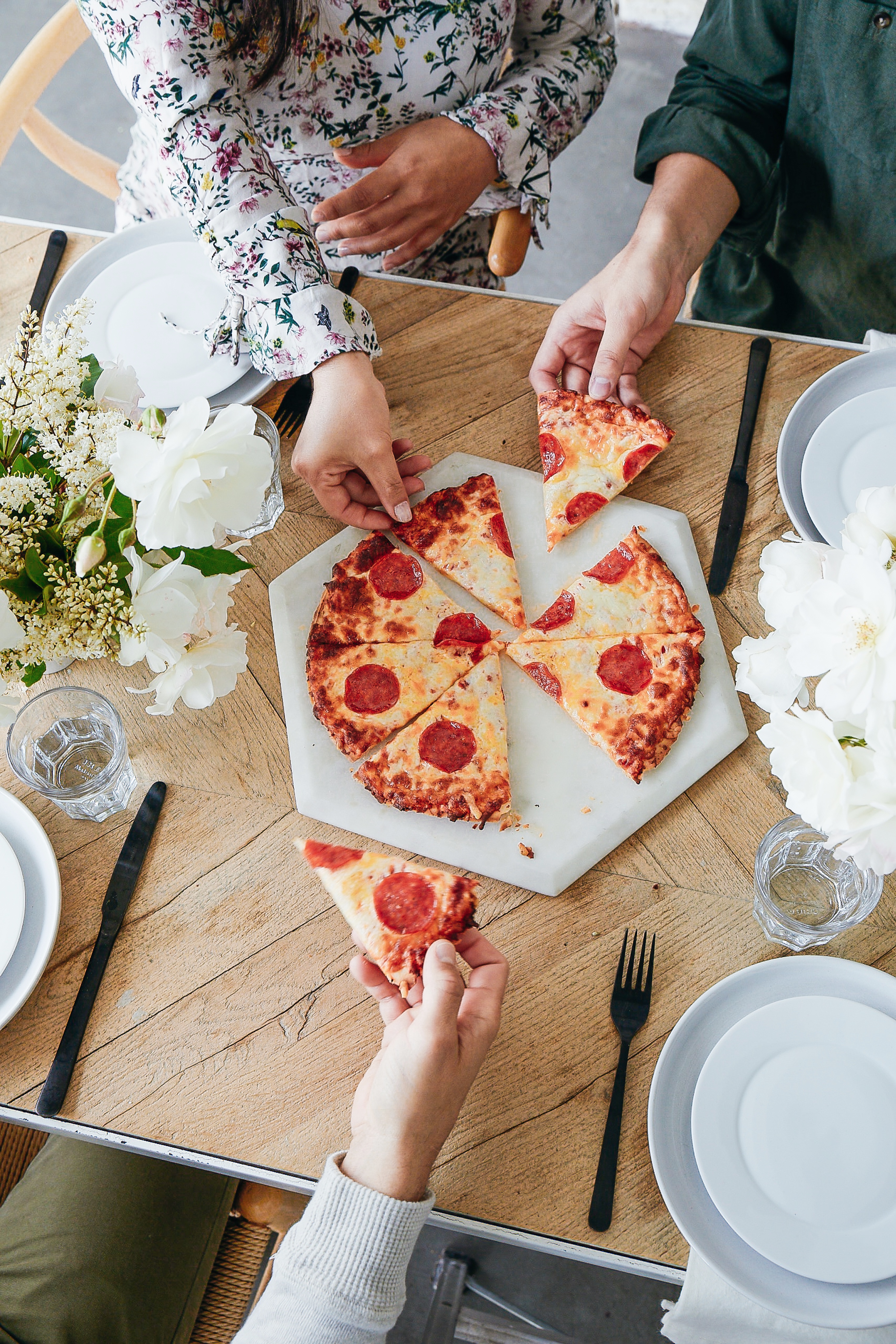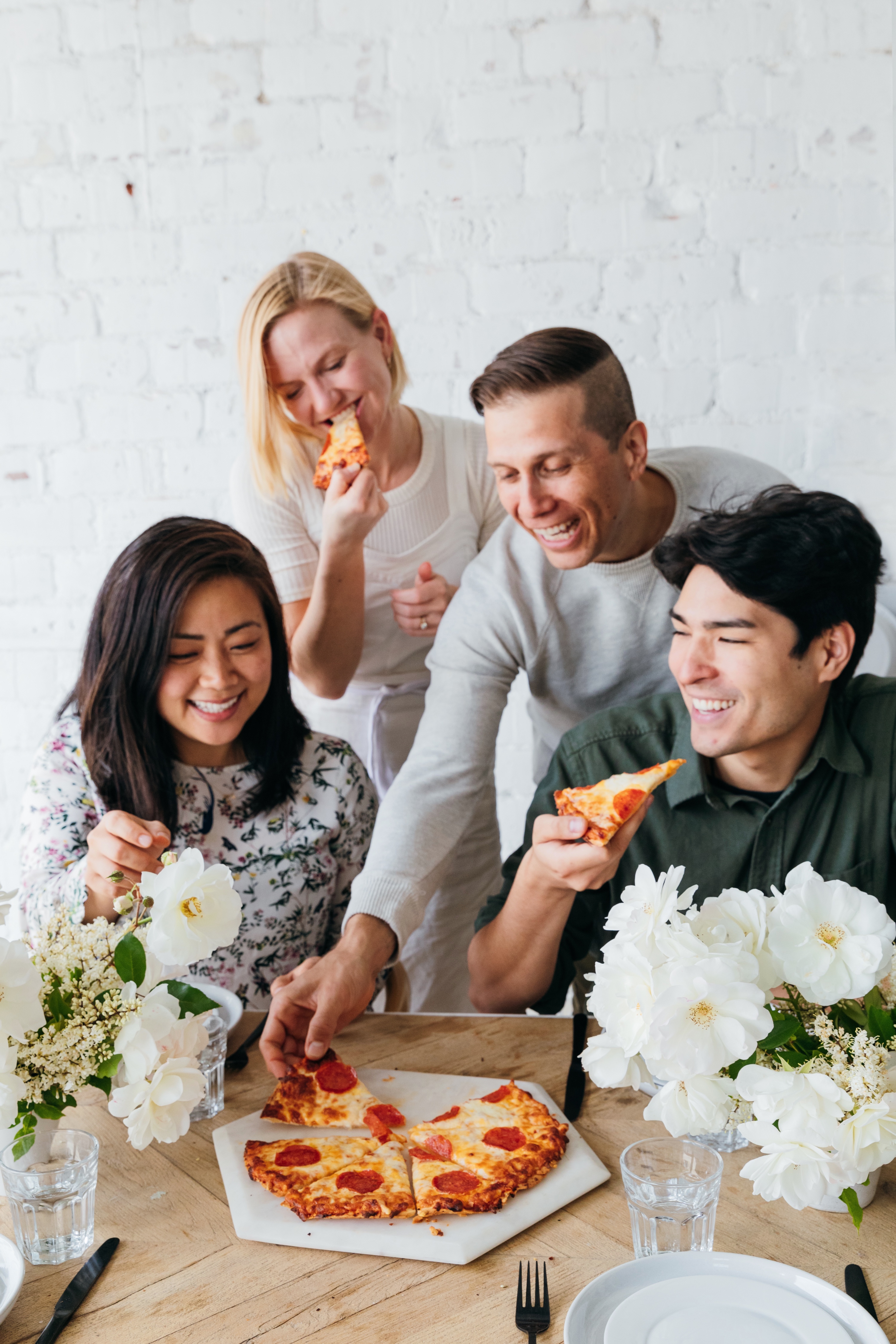 Then it came time for the real test: How did Freschetta compare to the competition in the taste and texture department? For a truly objective taste test, I placed all three pizzas out on the table without telling anyone which was which, and asked everyone to dig in. Competitor number one (with crust that hardened up) was passably decent since it was loaded with cheese and pepperoni, but everyone agreed that the crust itself left a cardboard-like aftertaste.
Competitor number two (with the limp crust) didn't even taste like pizza—more like sandwich bread with ketchup on it. Freschetta, on the other hand, had everyone marveling that they were eating frozen pizza. Each and every tester claimed it satisfied just like delivery pizza!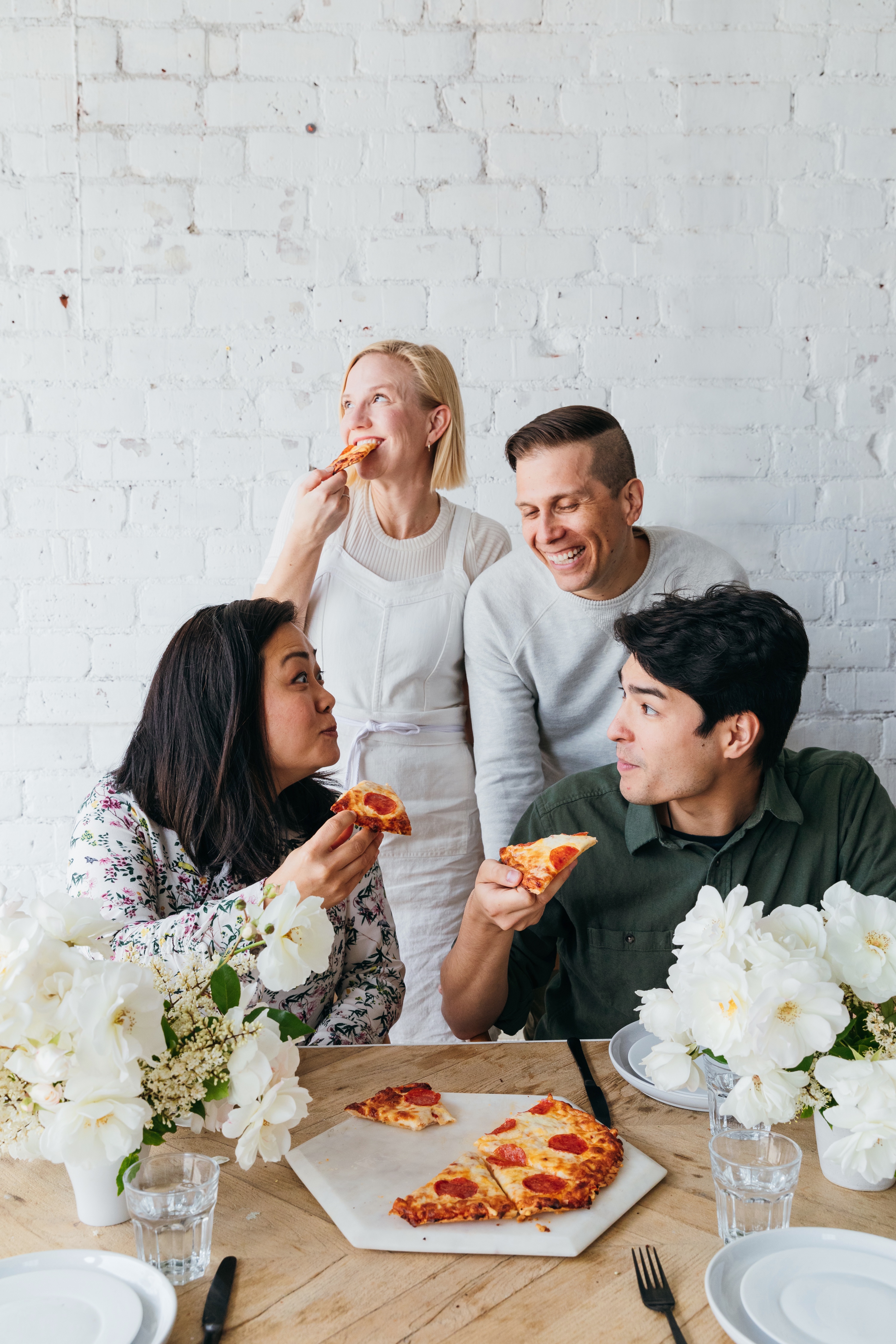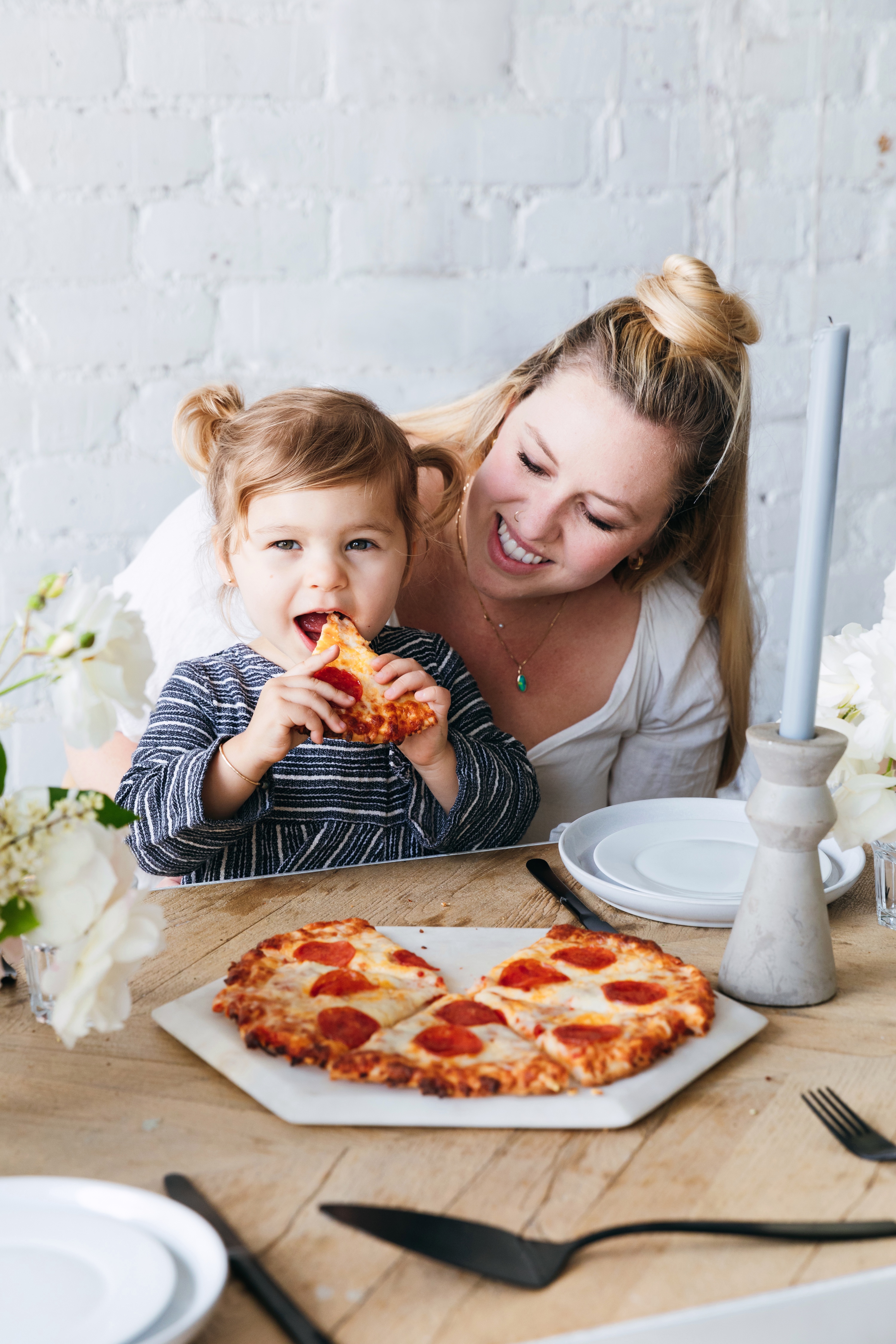 Then, for the final kicker, I told them it was gluten free. (I'd intentionally held back that key piece of information until after all the pizzas had been sampled.) The response was disbelief. My friend Jeany exclaimed, "No way! This is gluten free?" And in the most telling piece of feedback of all, at the end of our little pizza party, the Freschetta pizzas were the only ones that were devoured completely. No one even wanted to take the leftover competitors' slices home with them. The results are clear. Freschetta Gluten Free Pizza truly is so good that even the littlest taste testers loved it. And as for me? I'm happily doing my part to create a whole new generation of TGIF pizza cravers!
Images: Monica Wang Photography. Disclosure: I partnered with Freschetta Gluten Free Pizza to concept, produce, style, shoot, write, edit, and share this post. All opinions are and always will be my own. Thank you for supporting the brands that enable me to bring you fresh inspiration daily!