We're getting close to wrapping up the final few details on my office makeover for Ivan! One of the most challenging tasks—and ultimately the most rewarding one—was selecting all the accent pieces and styling that whole wall of built-in shelves. As you might expect, filling 25 cubbies with white books is no joke! And once I'd sourced all the books and arranged them on the shelves, I wanted to include some sculptural elements to break things up and provide interest for the eye. The Bungalow 5 decor accessories I chose were perfect for the task!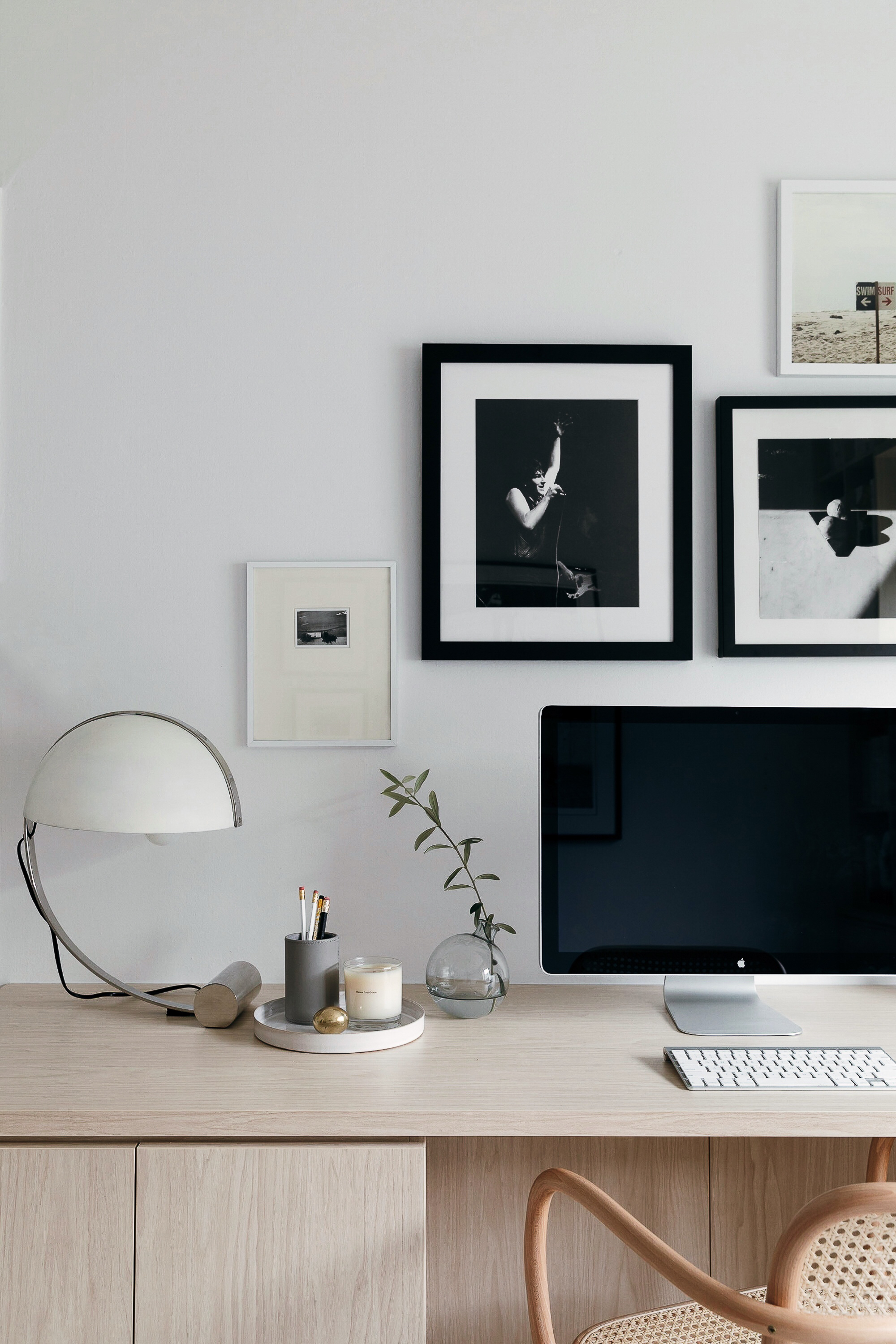 I've been a huge Bungalow 5 fan since my days working as an intern at an ad agency in Manhattan. Every day on my way to the office, I'd pass the Bungalow 5 showroom in the Flatiron District and marvel at all the beautiful pieces in their windows. The brand strikes such a beautiful balance between classic and unique! In more recent years, their furnishings have consistently some of my favorites to spot when I go to High Point Market.
But for this project, it was all their accent pieces that I fell in love with! Bungalow 5 has a spot-on catalog of sculptures and statues, bookends and bowls, task lamps and desk accessories. My only problem while browsing their selection was narrowing down which ones to choose!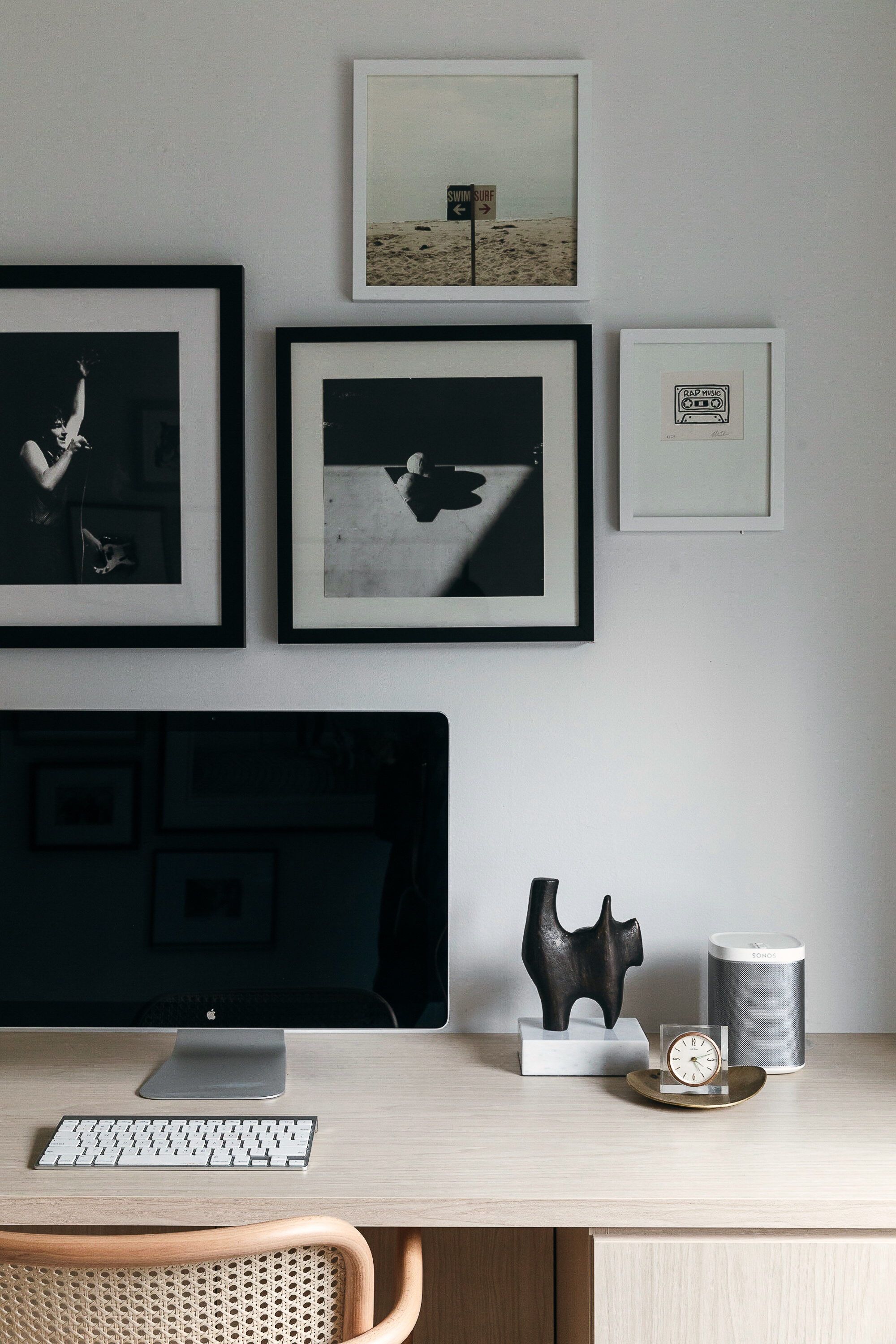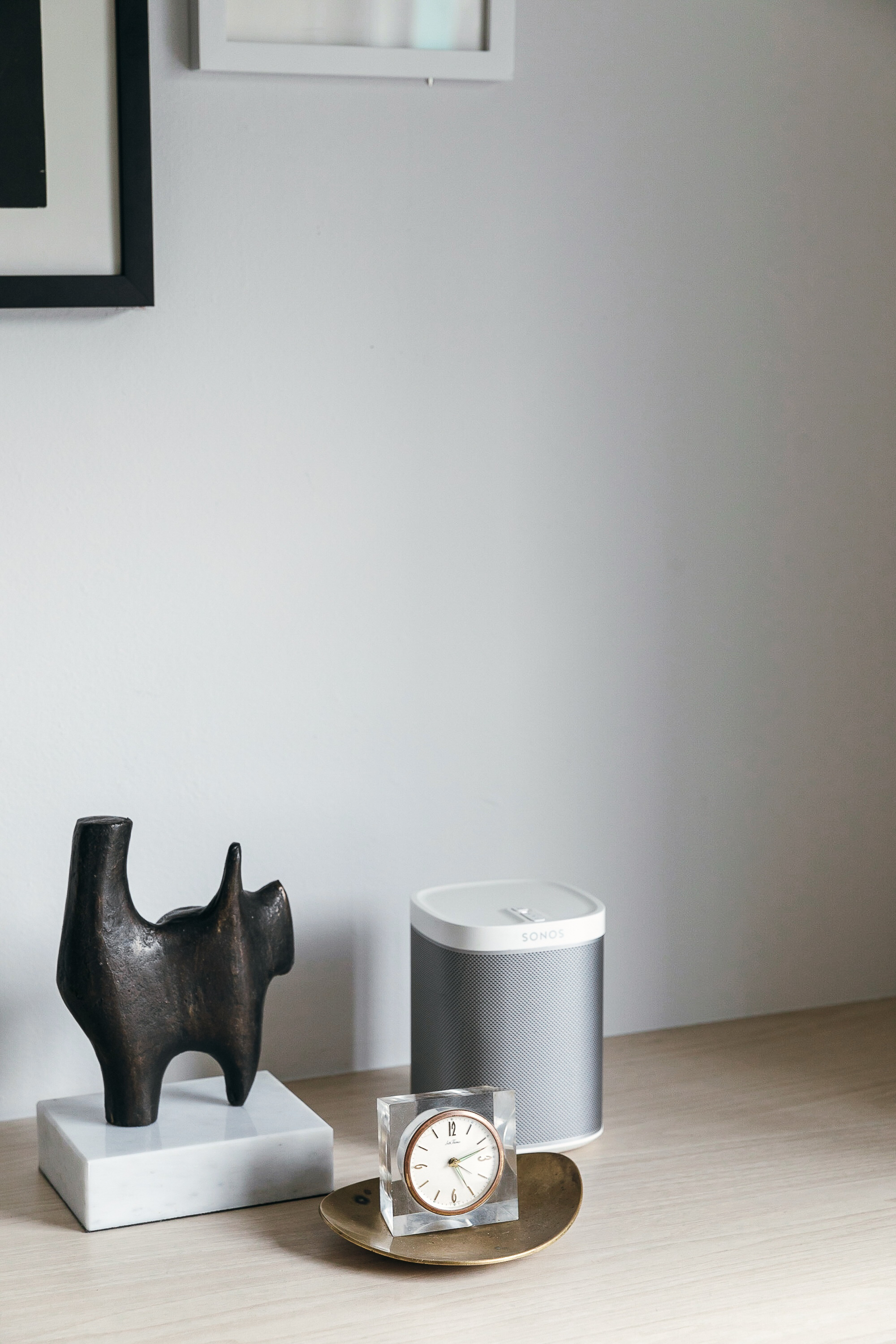 Ultimately, I went with a mix of materials and shapes that look like they were made for the space! The variety of pieces was perfect for adding textural range to our monochromatic home office. There's a little bit of everything: brass and black, marble and bronze, leather and ceramic, and even a stunning chrome desk lamp. Each find feels like a tiny treasure in and of itself—and in their aggregate, they give the room a collected, elevated sensibility that reminds me of an incredibly chic art gallery. I've rounded up several more of my Bungalow 5 faves below, and I'm wishing I had 25 more cubbies so that I could bring them all home!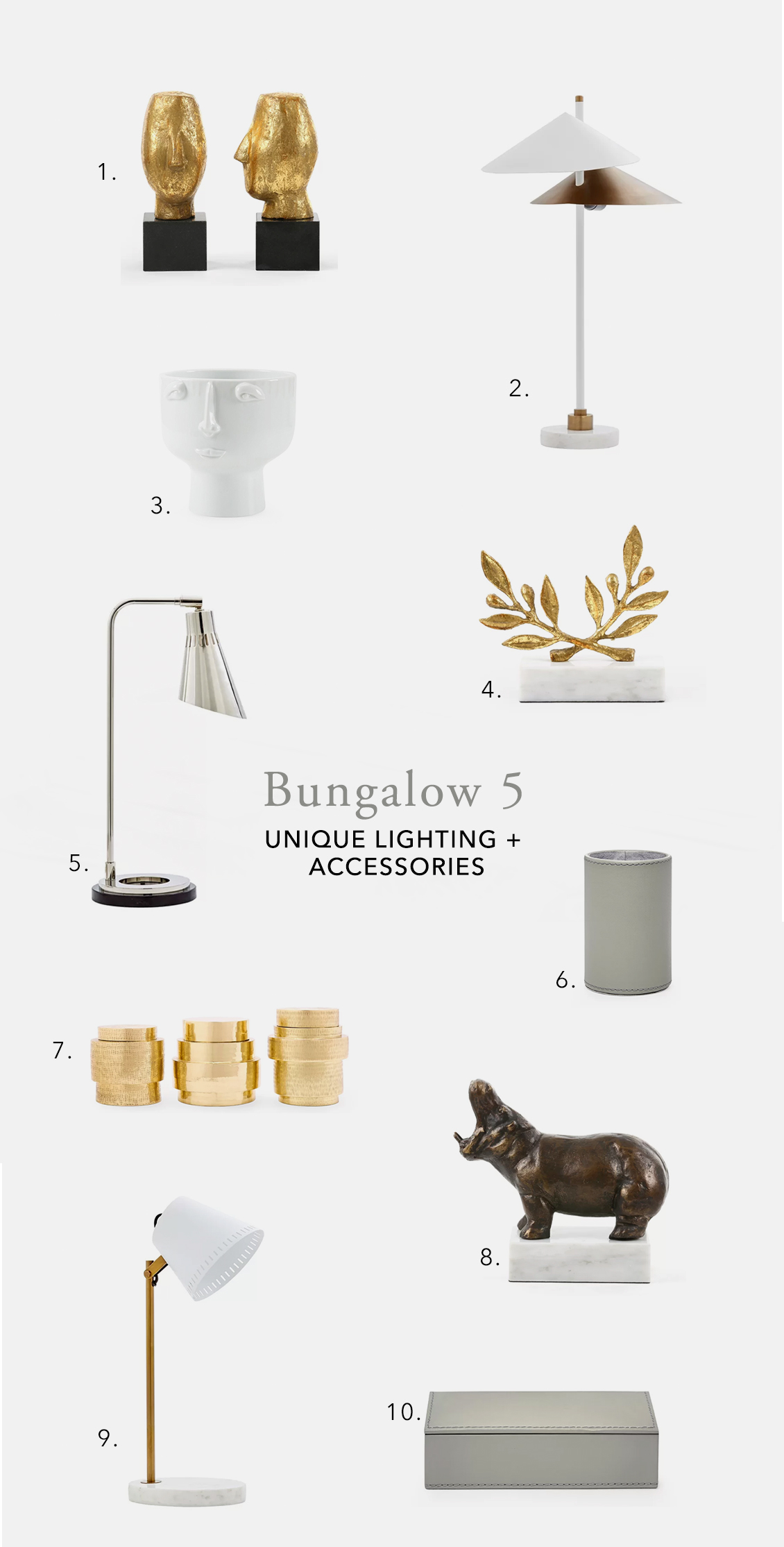 Shopping Guide: 1. Brass Bust Bookends 2. Modern White and Bronze Desk Lamp 3. Ceramic Face Bowl 4. Brass Leaf Sculpture 5. Chrome Desk Lamp 6. Leather Pencil Cup 7. Gold Stacking Boxes 8. Hippo Statue 9. White and Marble Desk Lamp 10. Leather Desk Organizer Images: Monica Wang Photography.