Can it be true? Is summer almost upon us? Here in the States, the Memorial Day long weekend starts tomorrow. And I know Canadians just enjoyed their Victoria Day holiday as well. Surely enough, the season is upon us, without us having to lift a finger! Even though 3-day weekends occur throughout the year, they seem especially juicy and succulent in the summertime. There's nothing like hosting or going to a party on a summer Sunday, knowing that you have the whole Monday off to recover! So in honor of the impending holiday weekend, and all the juicy, succulent long weekends to come, here's my favorite quick and easy how-to for a truly impressive summer fruit platter. It's perfect for serving at your next gathering—whether the guests are coming to you, or you're one of the guests yourself!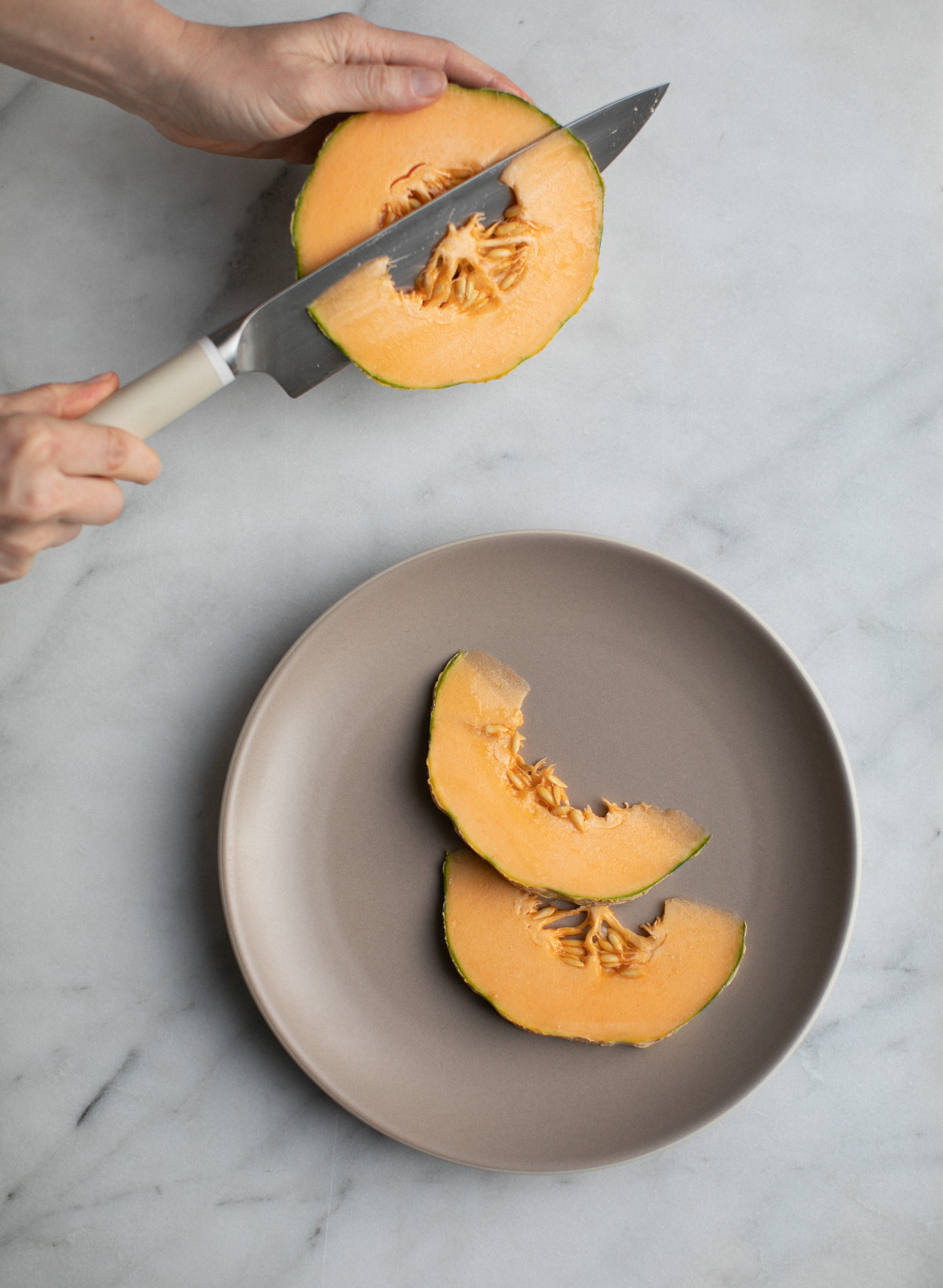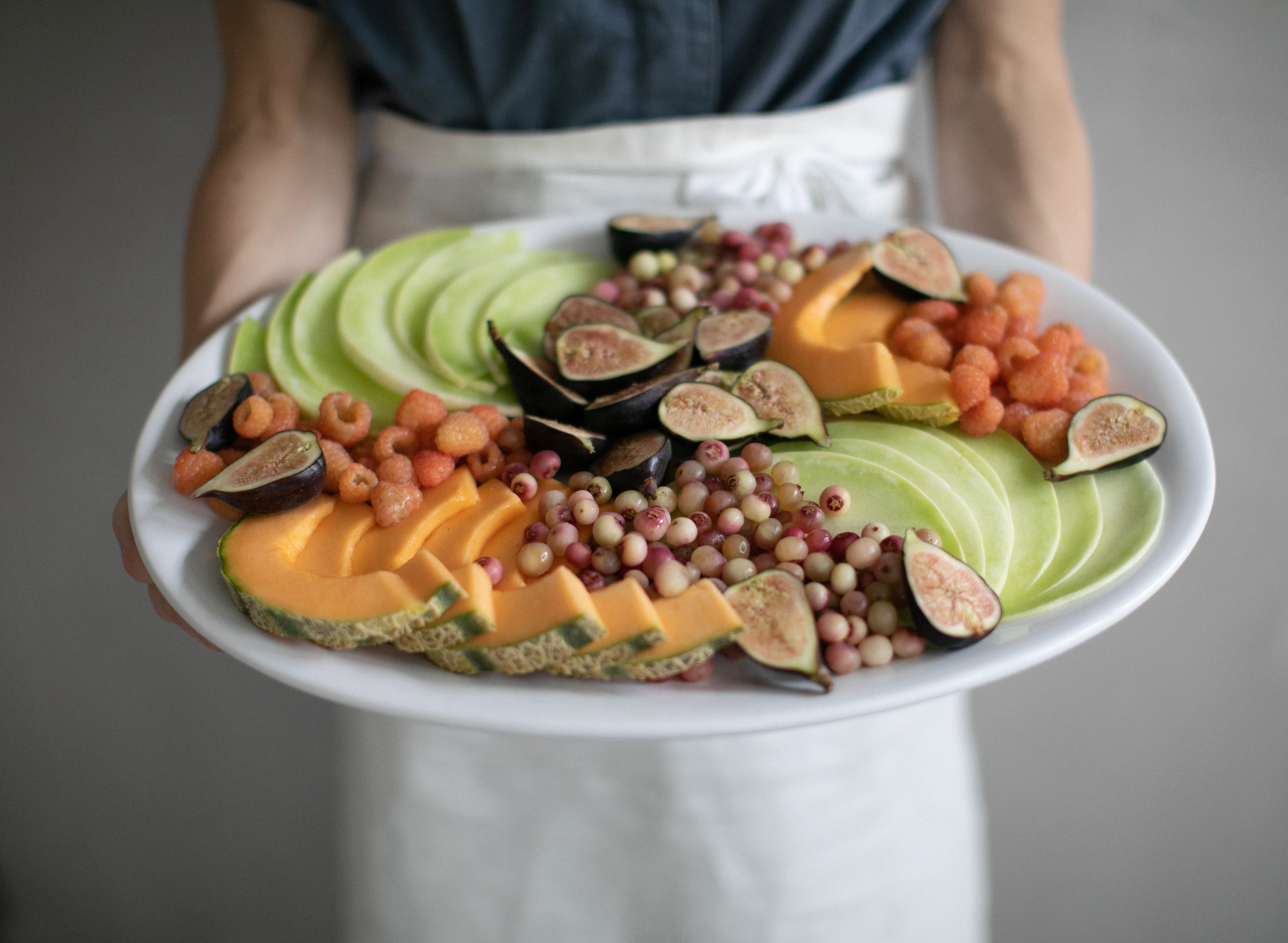 1. Choose Your Fruit Wisely: A successful start to this beautiful fruit platter happens before you even slice open the first melon! The fruit you choose can make or break the finished effect. First, consider a variety of sizes. Here I went for two melons (large), figs (medium) and two small fruits (blueberries and raspberries). This even distribution across the size spectrum resulted in a sense of balance in the final platter.
Then, I not only chose unblemished fruit that was at peak ripeness, I chose colors that were all in the same pale hue family. The unusual varietals of blueberry and raspberry have a pastel hue that complements the light pinks, greens, and oranges of the figs and melons. The completed fruit platter has a tone-on-tone sensibility to it. It's a work of art as well as a tasty treat!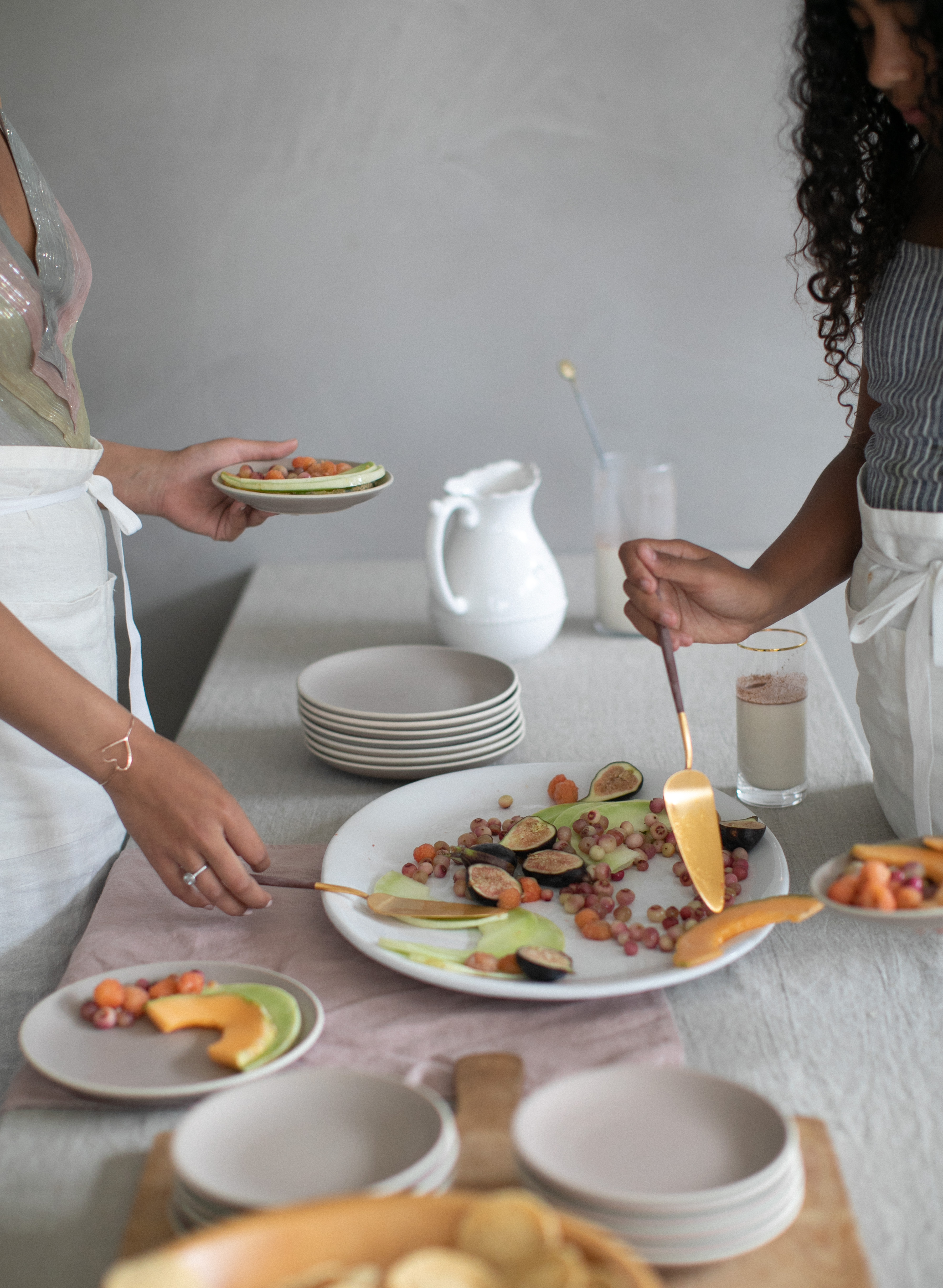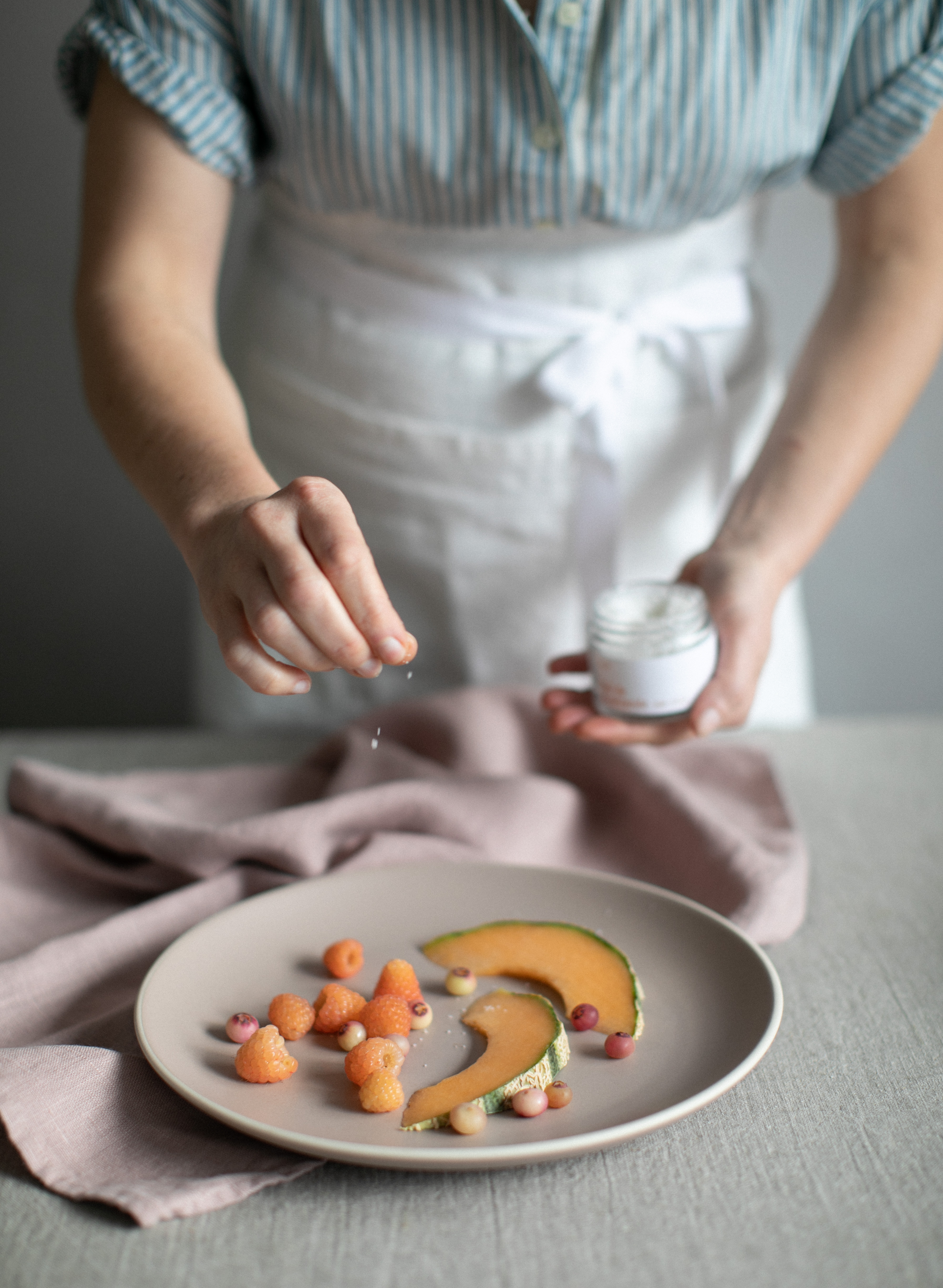 2. Arrange Your Fruit: This summer fruit platter is a practice in the art of elegant cramming. Or, in other words, I arranged the fruit quite tightly on the plate to create an air of abundance. I started with thinly slicing my large fruits (the melons) and fanning the pieces out to create my foundation. Then, I filled the gaps with clusters of my small fruits (the raspberries and blueberries). A center pile of medium fruit (figs) anchors the overall arrangement, and a few extra figs along the perimeter finish it off.
For your own summer fruit platter, don't be shy about squeezing as much on there as possible. You want it to be overflowing! Mix it up with melons, grapefruits, and plump peaches for your large fruits; grapes and berries for your small fruits; and cherries, apricots, strawberries or plums for your medium fruit. Serve with some little flaky salt to sprinkle atop each plate (it brings out the fruit's flavor!), and watch the summer weekend crowds go wild!
Photos: Elizabeth Messina.