Fun fact: For decades, my grandparents ran the only rug store in Reno, Nevada. To say that my grandmother—and subsequently my mother—was rug obsessed would be putting it mildly! I remember going shopping for vintage rugs with them, flipping through the stacks upon musty stacks in hopes of finding woven gems. The process was arduous, not to mention dusty! And there was no guarantee that our effort would pay off, either. More often than not we'd go home empty-handed at the end of the day.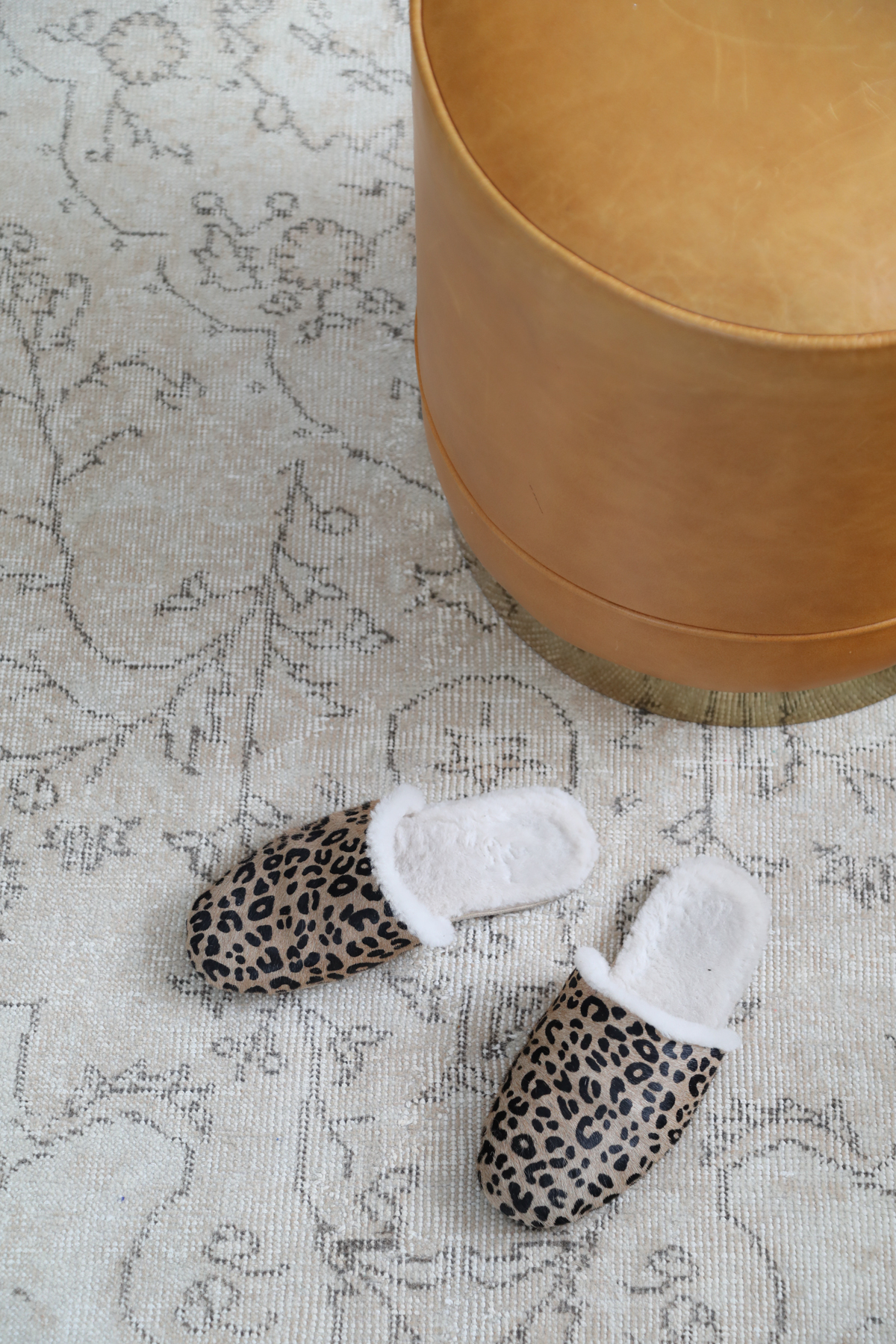 Although it's been a few years since I tagged along on one of their rug hunts, I definitely appreciate anything that makes shopping for vintage rugs easier! So when I learned about Revival Rugs, an incredible online resource for accessible handknot floor coverings, I was on it like a moth to a flame. Revival was started with the belief that one-of-a-kind, vintage handmade rugs should be smooth, transparent, and affordable. In other words, there are no more dusty piles to flip through. We can all go shopping for vintage rugs from the comfort of our couch!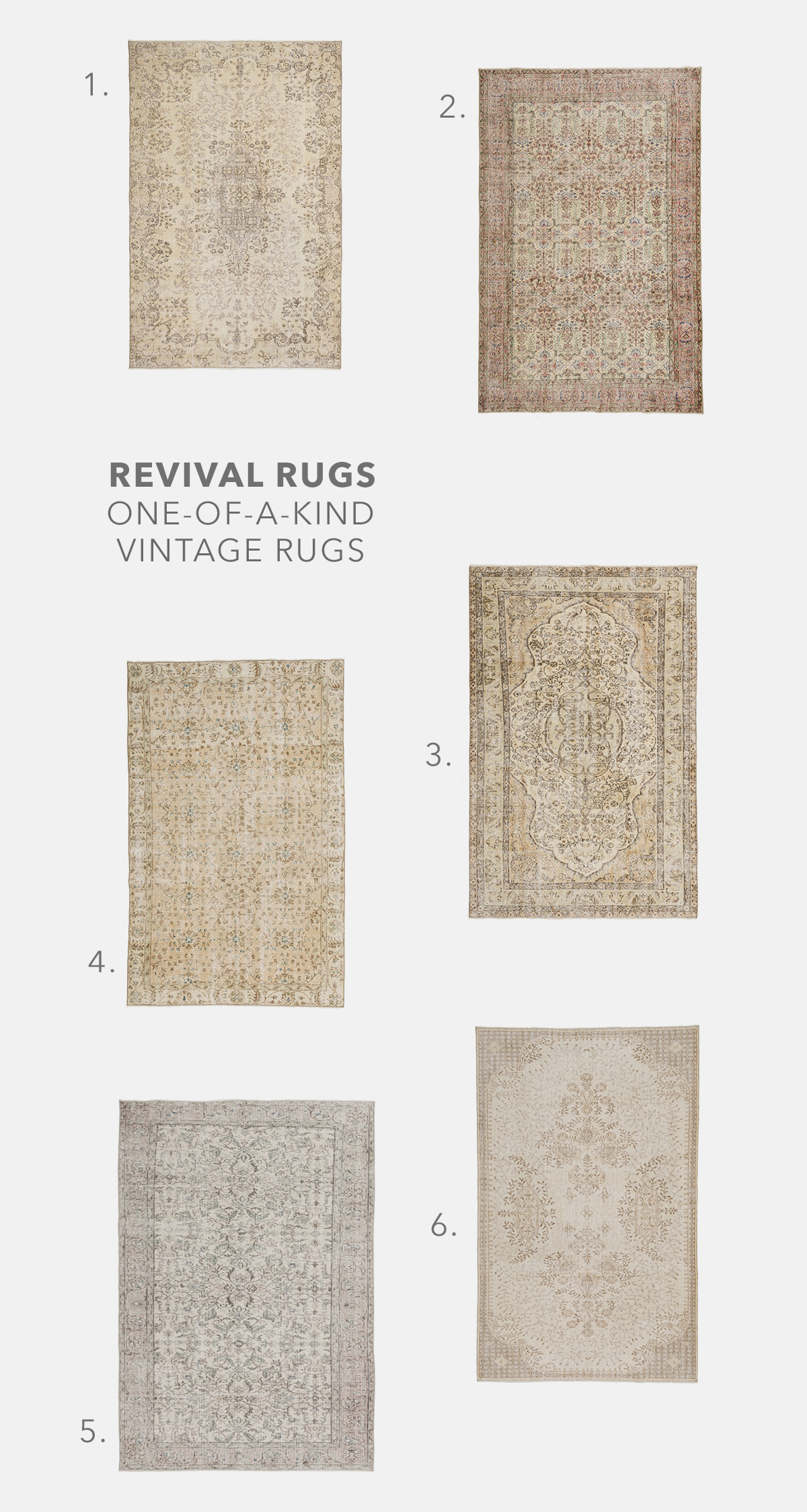 The founders of Revival Rugs have assembled a stunning selection of unique textiles sourced from remote locales in Turkey. The catalog is searchable by size, price, and color, with the vast majority of them totaling less than $1000—a cost that is practically unheard of for handknot rugs of this quality! I'm such a fan of the pretty neutral rug that we recently added to our living room that I want you to have your own Revival Rug success story to tell. So use the code CITYSAGE10 to get 10% off your Revival Rugs purchase. I dare you to browse their lineup without falling deeply in love!
Shopping Guide: 1. Beige Vintage Rug 2. Vintage Turkish Rug 3. Handknotted Vintage Rug  4. Traditional Vintage Rug 5. Vintage Handknot Rug 6. Neutral Vintage Rug