I'm so excited to announce that my work is featured in the April issue of Martha Stewart Living! The elegant neutral nursery I designed is part of the Living By Design Showhouse, a one-of-a-kind showhouse that's entirely virtual! (Translation, anyone in the world can tour it from the comfort of their couch!)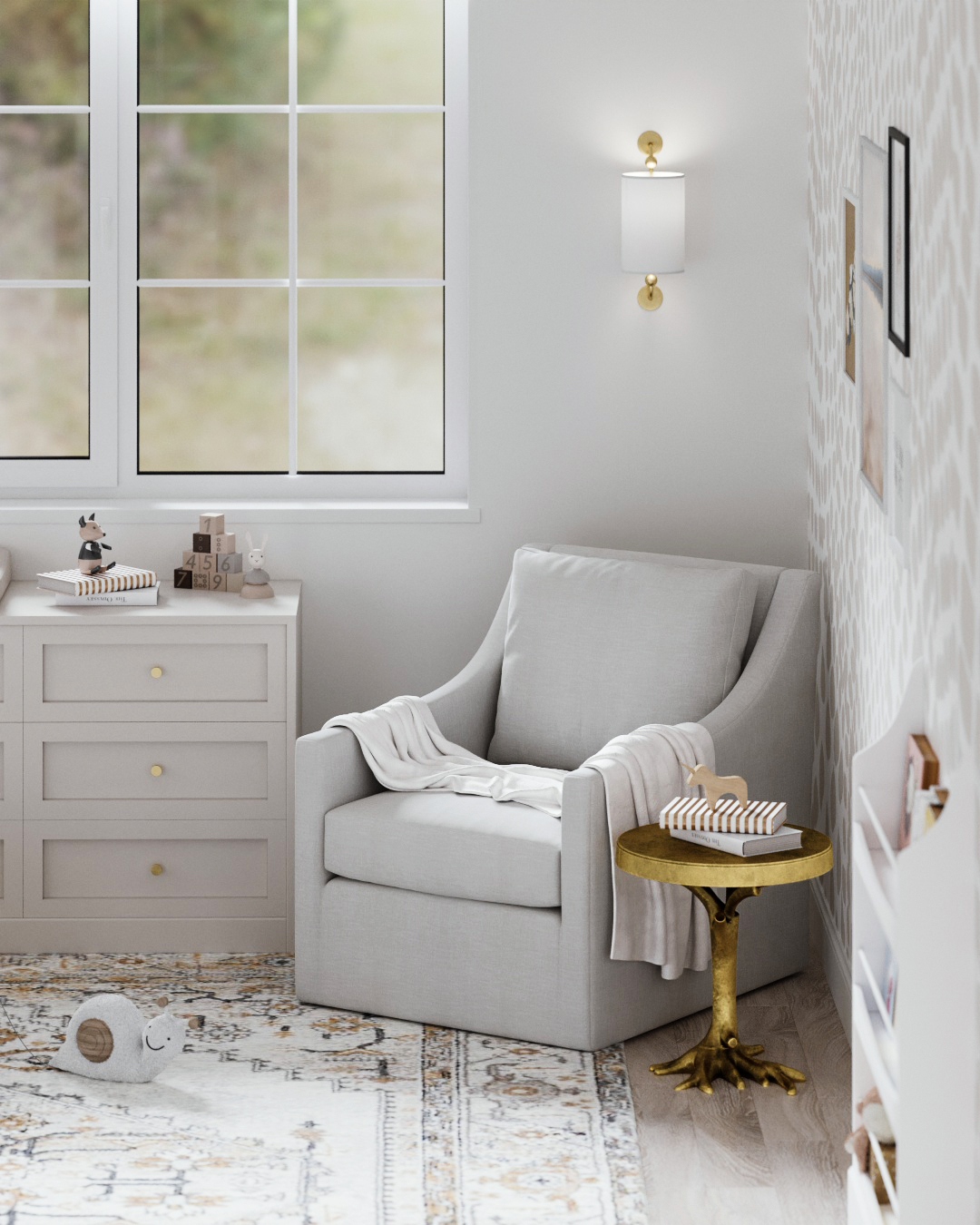 This incredibly cool journey began last fall when the showhouse production team at Embello invited me to be one of 20 highly respected designers to create a space in a stunning home designed by the incredible Brandon Architects. I happily took on the nursery as well as the adjoining baby's closet and kids' bathroom. You know how much I love designing rooms for little ones, and since the sky was the limit when it came to budget and practical realities, I knew this would be especially fun!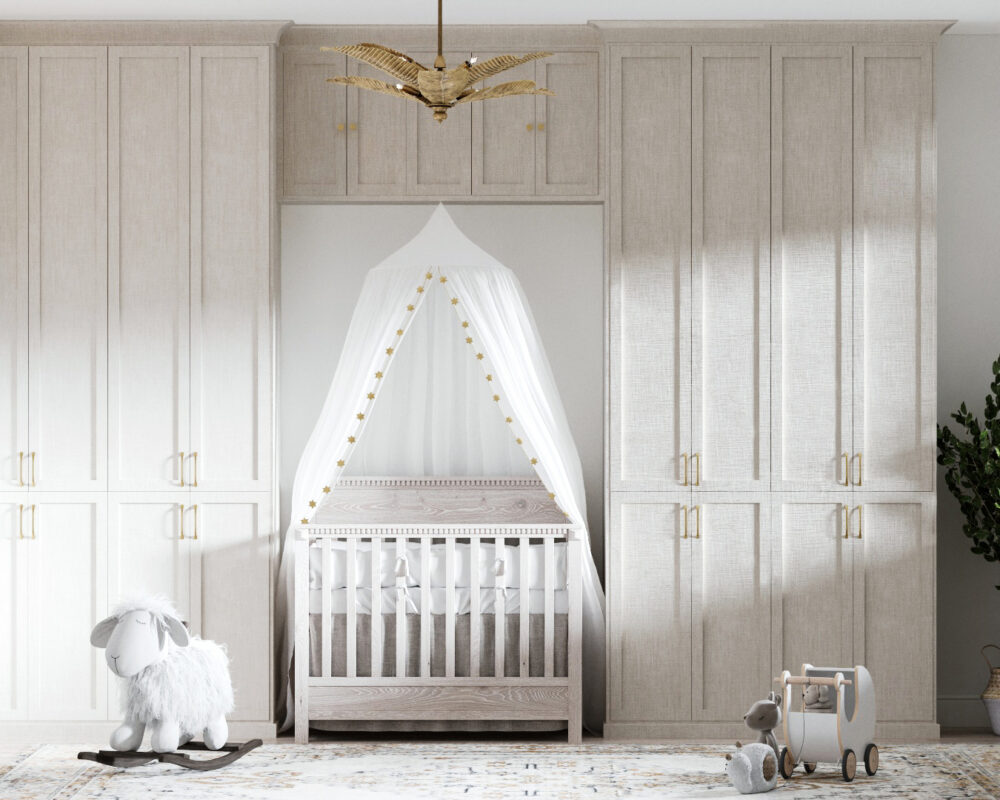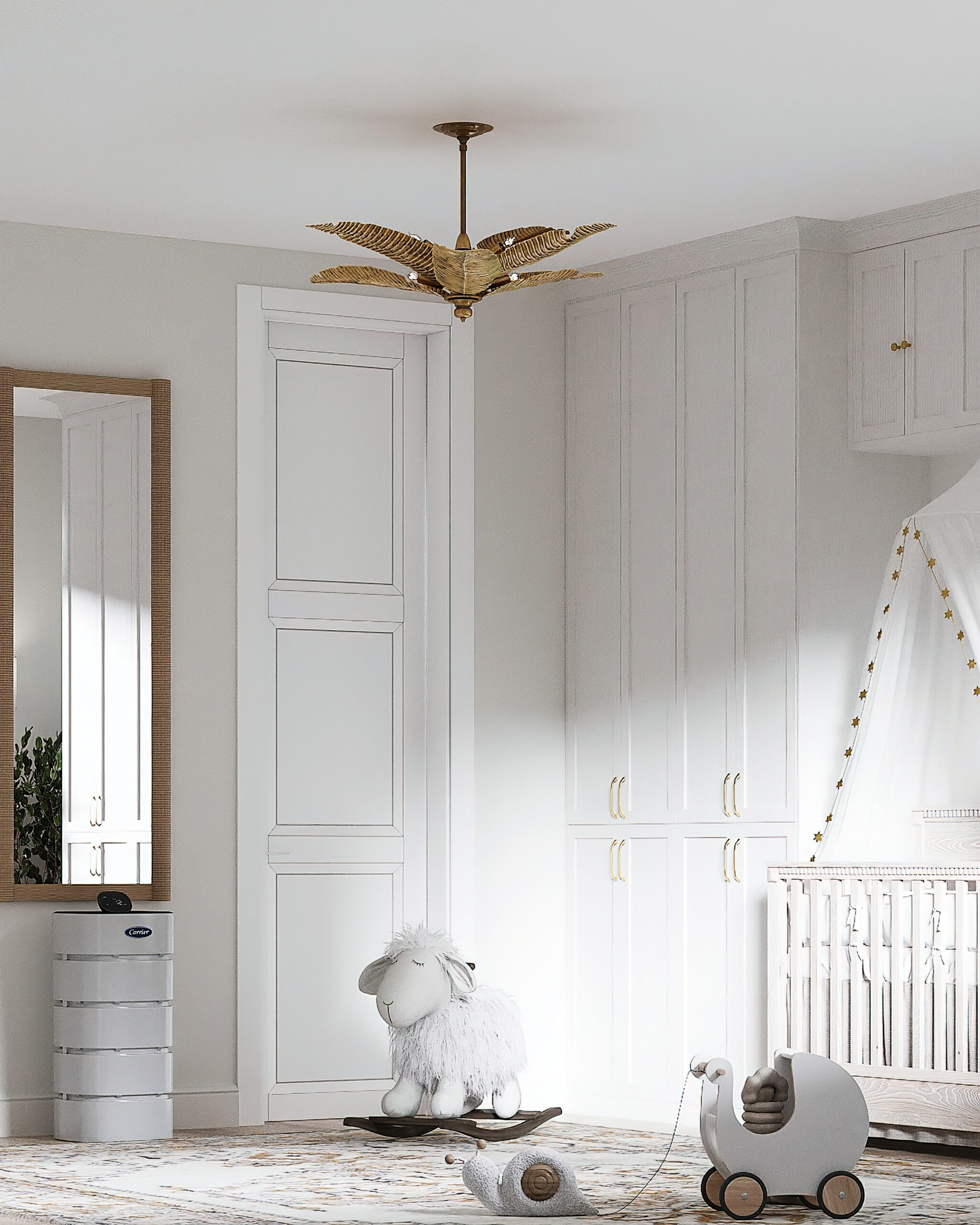 I was particularly thrilled to partner up with some of the showhouse's official sponsors to incorporate their products into my rooms. California Closets is a longtime favorite of mine (remember the beautiful custom home office they did for Ivan?) and they beautifully brought to life my vision of floor-to-ceiling storage with a cozy crib nook.
The changing table/dresser is also California Closets, all in the brand's highly textural Linen finish for a really inviting yet elevated vibe. And of course the entire baby's closet is their creation too! I kinda feel like I got off easy with that one, since all I had to do was describe my vision to their designer and they made all the details happen!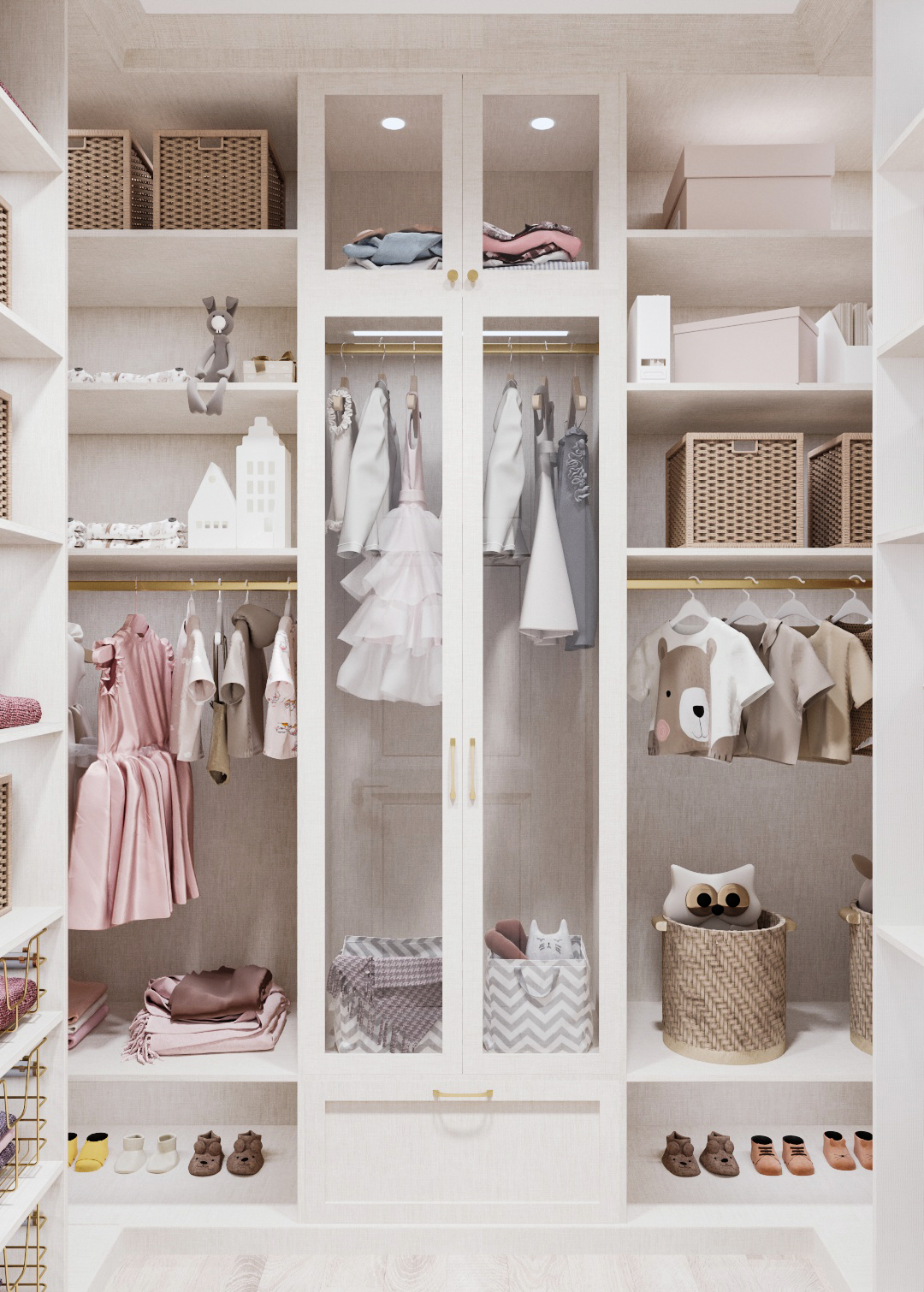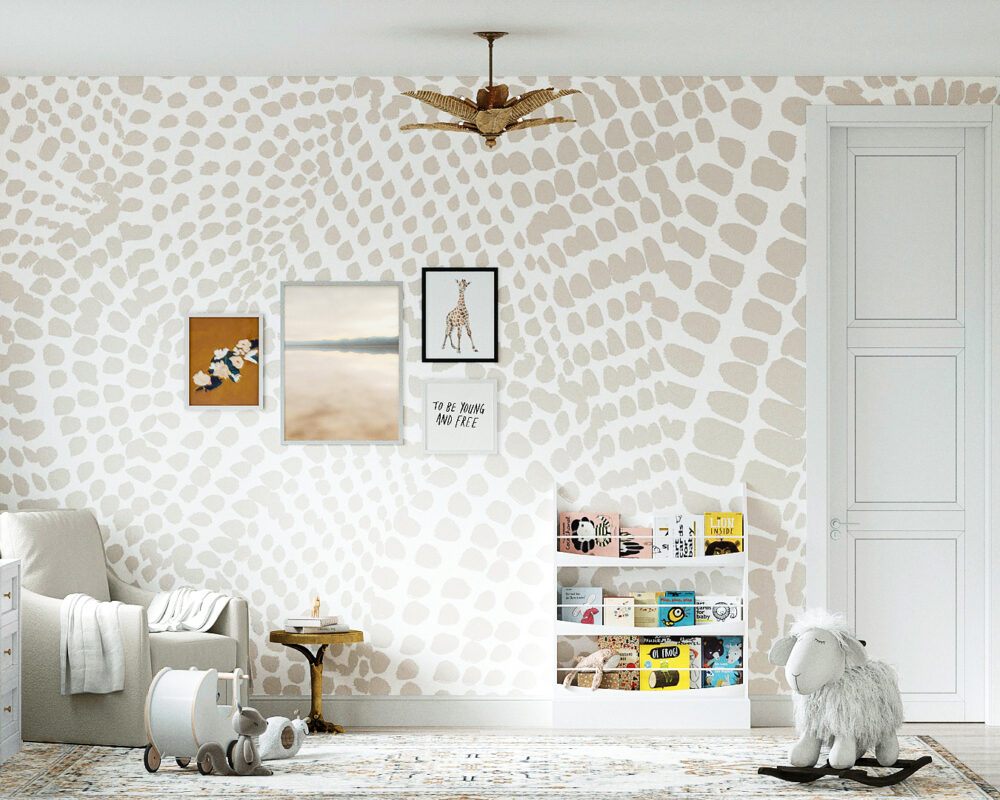 In the nursery opposite the crib, a removable wall mural from official sponsor Minted adds a bold and playful (but still neutral!) touch of pattern. A second abstract wall muraln by Minted makes for an eye-catching backsplash above the bathroom vanity. And of course the quartet of fine art prints is Minted too. Wall decor is such a key element for adding personality to a nursery, and Minted has long been one of my go-to's for original designs that back a punch!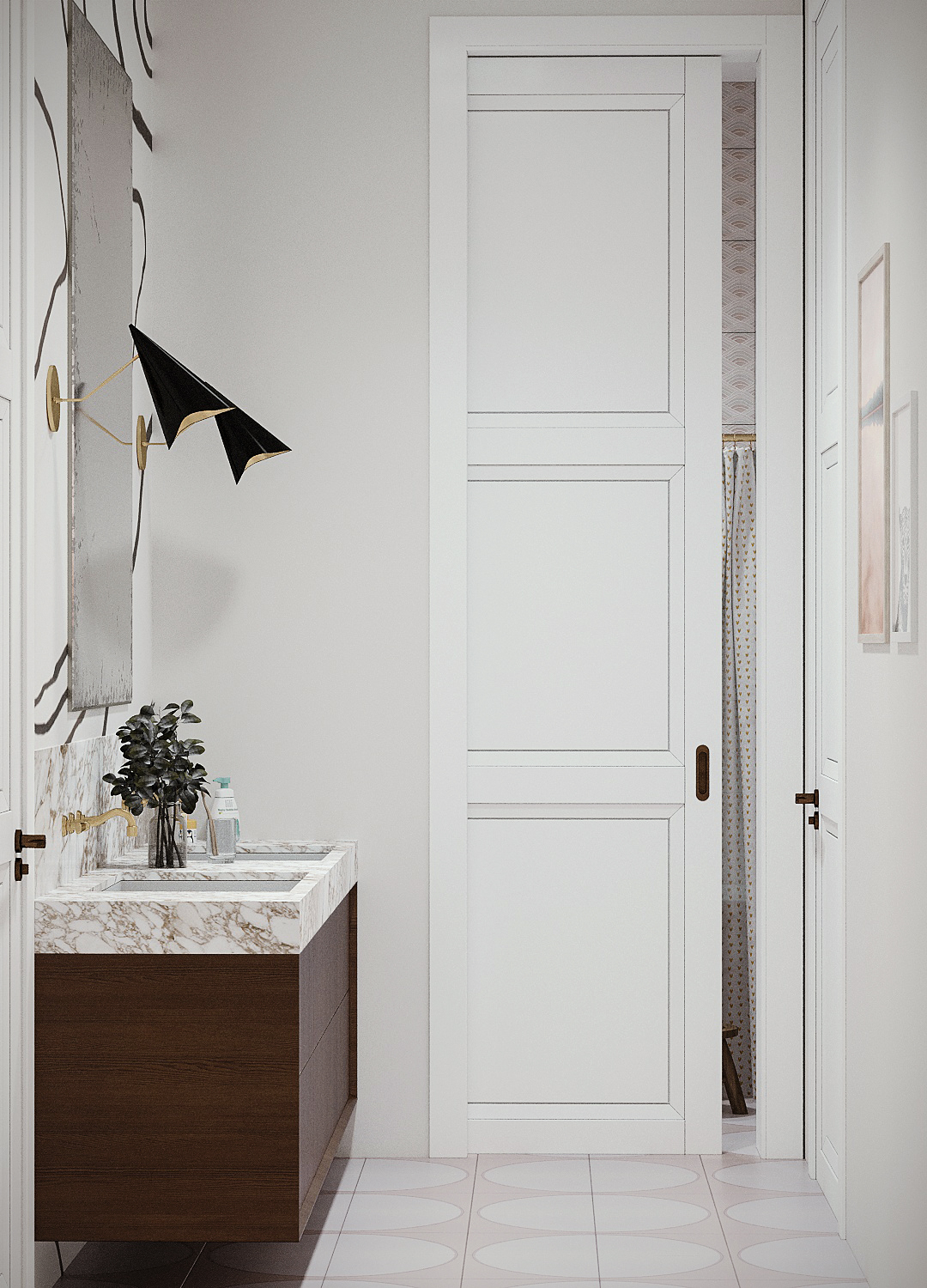 As for that comfy looking glider tucked into the corner, I chose it from a wide selection of custom upholstery chairs available from sponsor Calico. It's such a versatile size, shape, and style and would be perfect in any nursery! Plus it pairs perfectly with a side table from sponsor Currey & Co.. The multiple brass accents throughout the rooms are all from the well-known lighting and accessories brand—and that palm leaf ceiling light is such a conversation starter.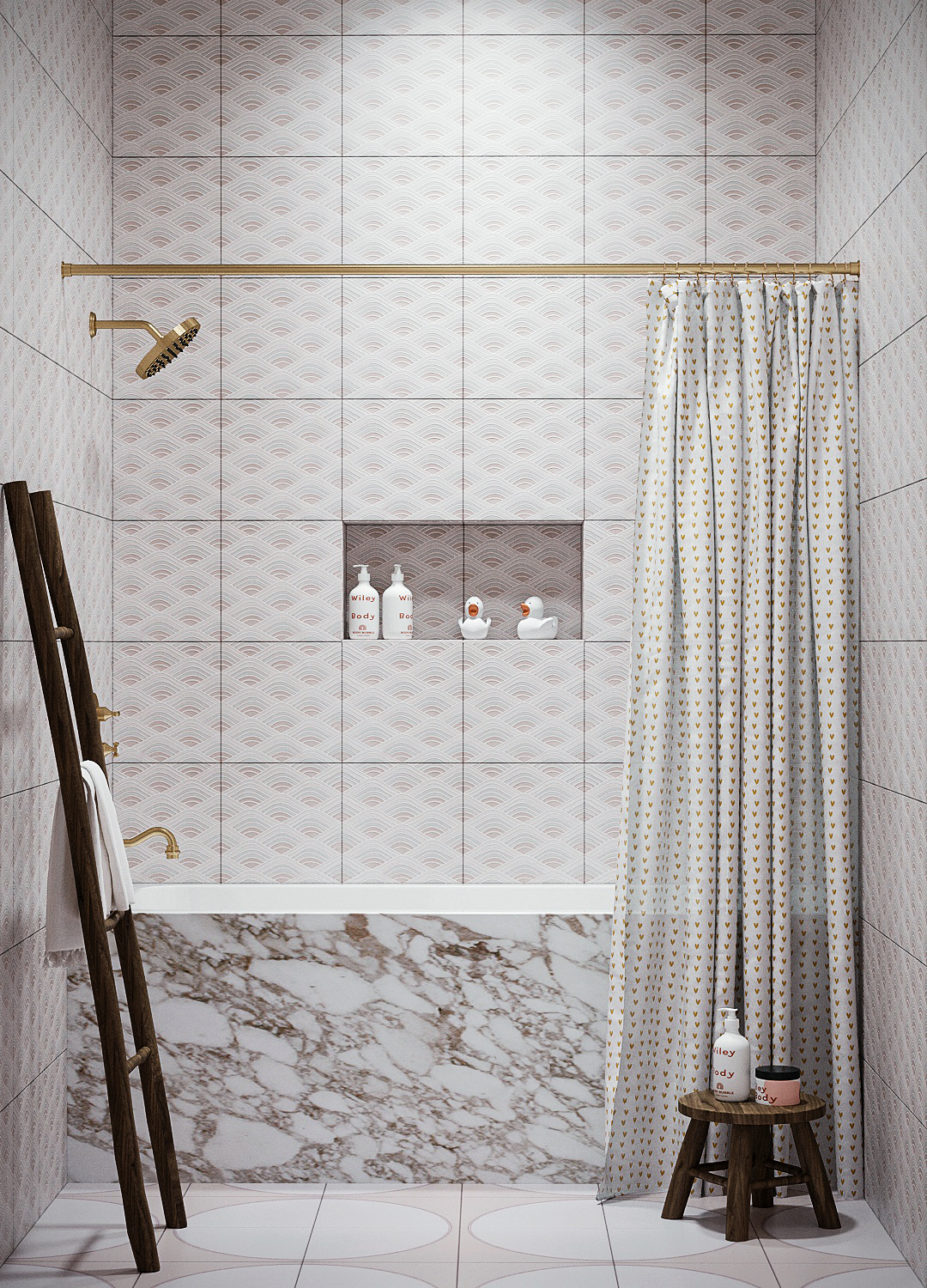 The final finishing touch is a practical one that's also incredibly sleek and beautifully designed: a smart air purifier by official sponsor Carrier! We have the exact same model in our home and it was invaluable last summer when smoke from the Tahoe fires was drifting into Reno. So I can only imagine how it would make quick work of maximizing air quality in a nursery.
A huge thanks to the Living By Design Showhouse for including me in the roster of designers, and to YouSee for their vivid and captivating 3D renderings! Pick up a copy of the April issue of Martha Stewart Living to see the entire feature, and head to www.livingbydesignshowhouse.com to see every room yourself (including outdoor spaces with landscaping made possible by official sponsor Monrovia)!