A few weeks ago I had the chance to attend the Oddball Comedy Festival where the HP Sprout Truck Tour was making a stop. The Sprout truck is basically a tech education experience on wheels, complete with experts on hand to answer questions and impress with their prowess. I've shared my explorations of the Sprout's capabilities before (namely, this sweet Valentine's Day DIY and some elegant flower art), but it was fun to take my understanding of the machine to a whole new level: namely with its 3D scanning and printing capabilities!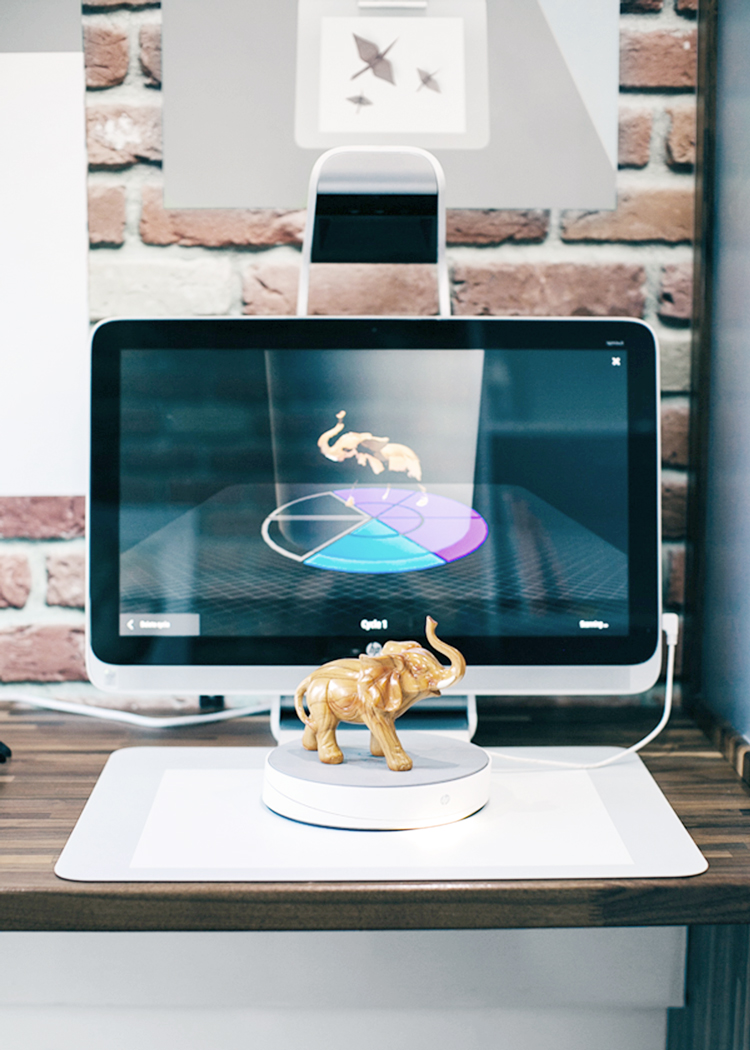 The thing that awed me most when I worked with the Sprout last winter was the computer's ability to digitize real-world objects with its overhead camera. Now HP has added a new element for even more detailed object scanning. Meet the 3D Capture Stage, which rotates and tilts your object to get every last nook and cranny for an incredibly accurate scan. From there you can manipulate the digital capture and even replicate it with the 3-D printer. Seeing the action in person was like taking a trip to the future—except the future is now and we are living it!
Thank you SPROUT by HP for sponsoring this post and letting me play with this powerful new tool! Check out where the SPROUT truck is headed next right here. Photography by Echo + Earl.