For about three weeks every April, I'm in fruit junkie heaven. It's then that my number one favorite, Muscat grapes, enjoy their all-too-brief harvest period. If you've never had Muscats, you must track them down. Their flavor is subtle, less tart than common table grapes, and their texture is like a burst of pale, juicy sunshine. For the three weeks they're in stores, I buy multiple bags at a time. I devour them, I freeze them, and now I incorporate them into a light and lovely spring cocktail that honors their precious moment in time!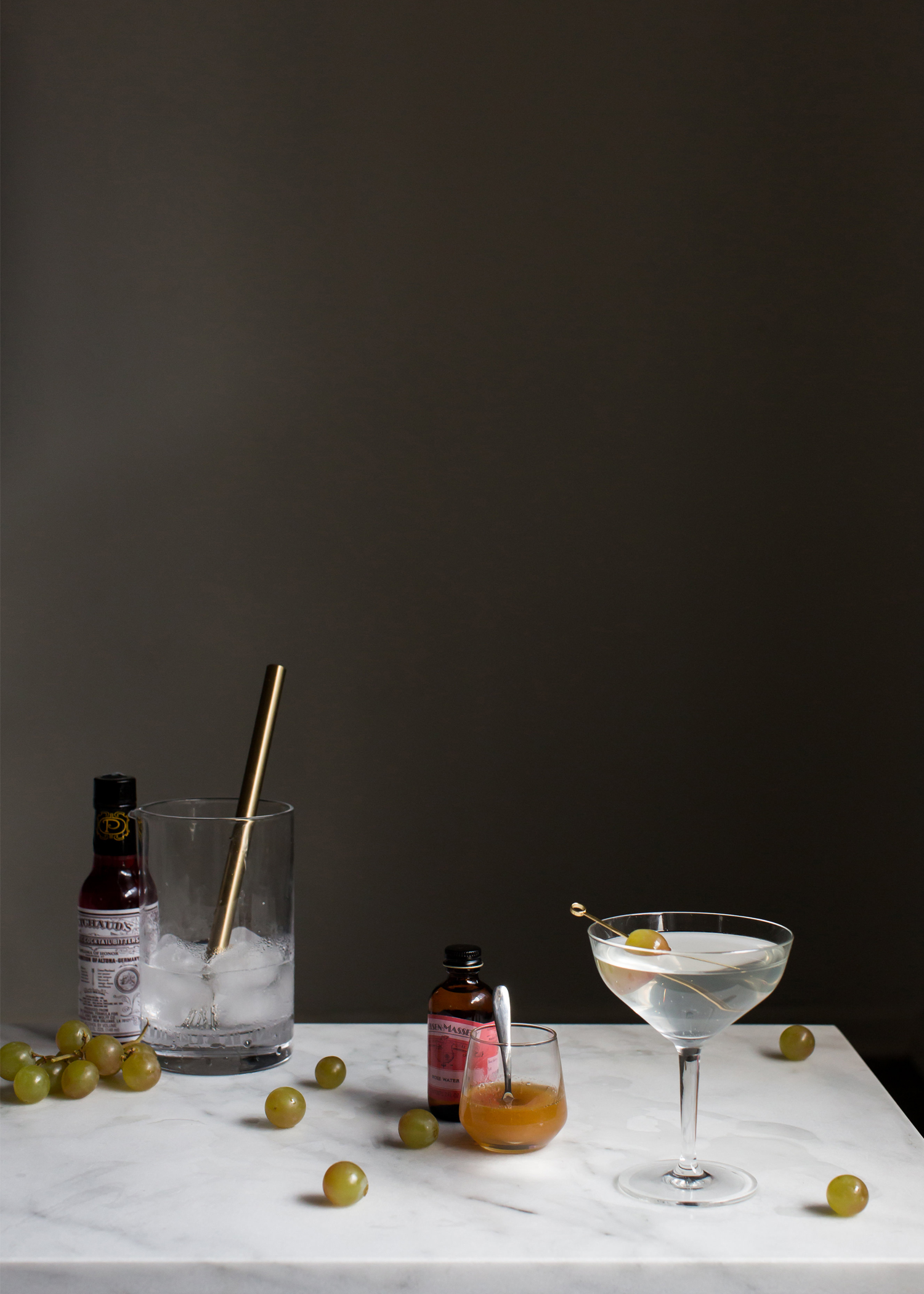 The basis of this crisp, cold cocktail is of course fresh Muscat juice! A hint of rosewater, traditionally used in Middle Eastern cuisine but becoming more popular on these shores, compliments the floral sweetness of the Muscats. Honey adds an earthy note, while vodka and bitters offset the more feminine elements for a well-rounded drink that's equally welcome as a morning brunch sip or an evening twilight aperitif. If you can't find Muscats then just-squeezed green grape juice will do too. At least until next year's harvest rolls around!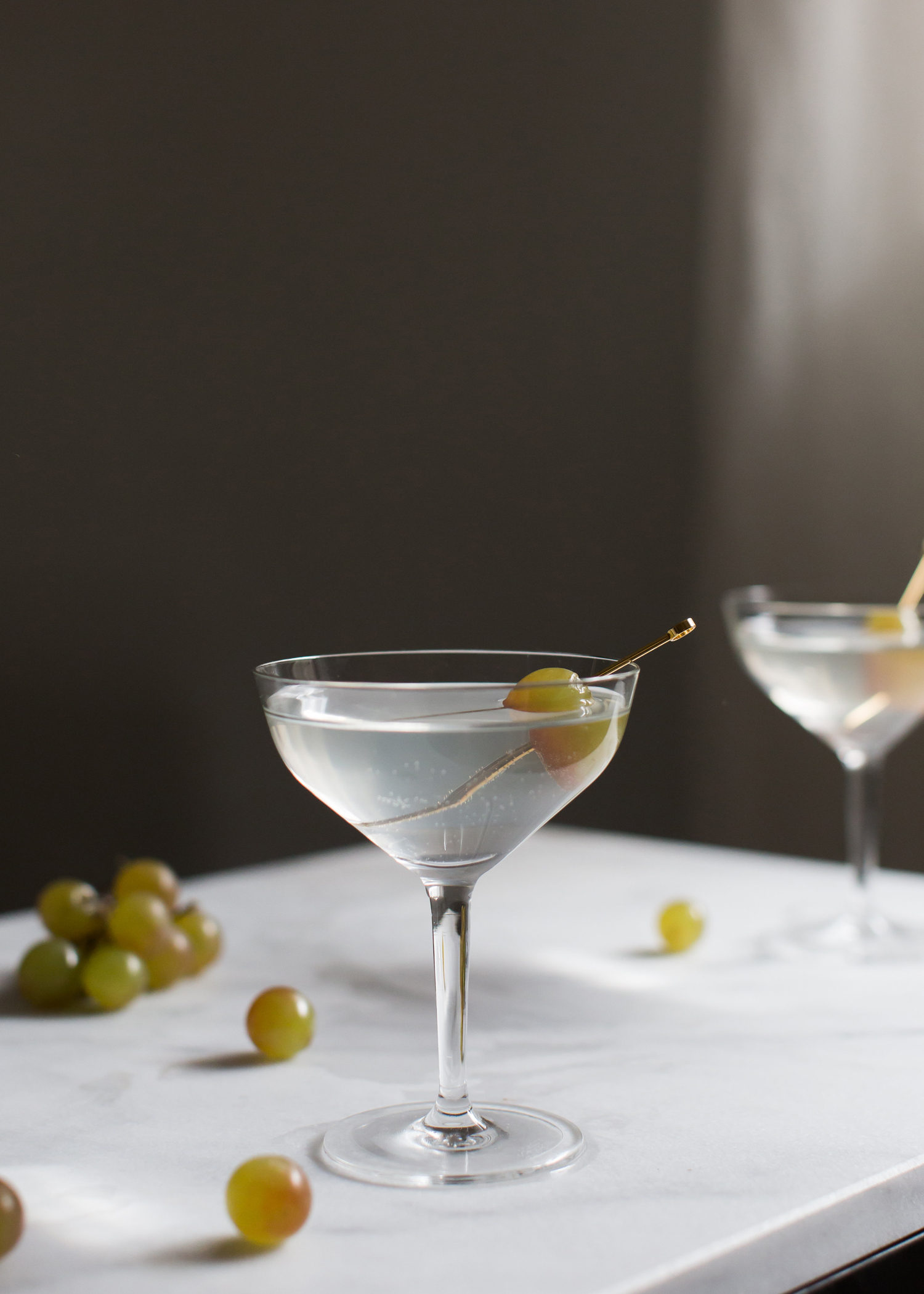 The Muscat Rose
serves 1
2 oz Muscat grape juice (make using a juicer or by pressing grapes in a mesh sieve)
2 oz good quality vodka
1/2 tsp raw wildflower honey
3 drops rosewater (available at most find food stores)
3 drops aromatic bitters
In a cocktail pitcher combine ingredients and stir until honey dissolves. Add ice, then stir until liquids are chilled. Strain into a glass—use a pretty coupe for bonus sophistication points!—and serve.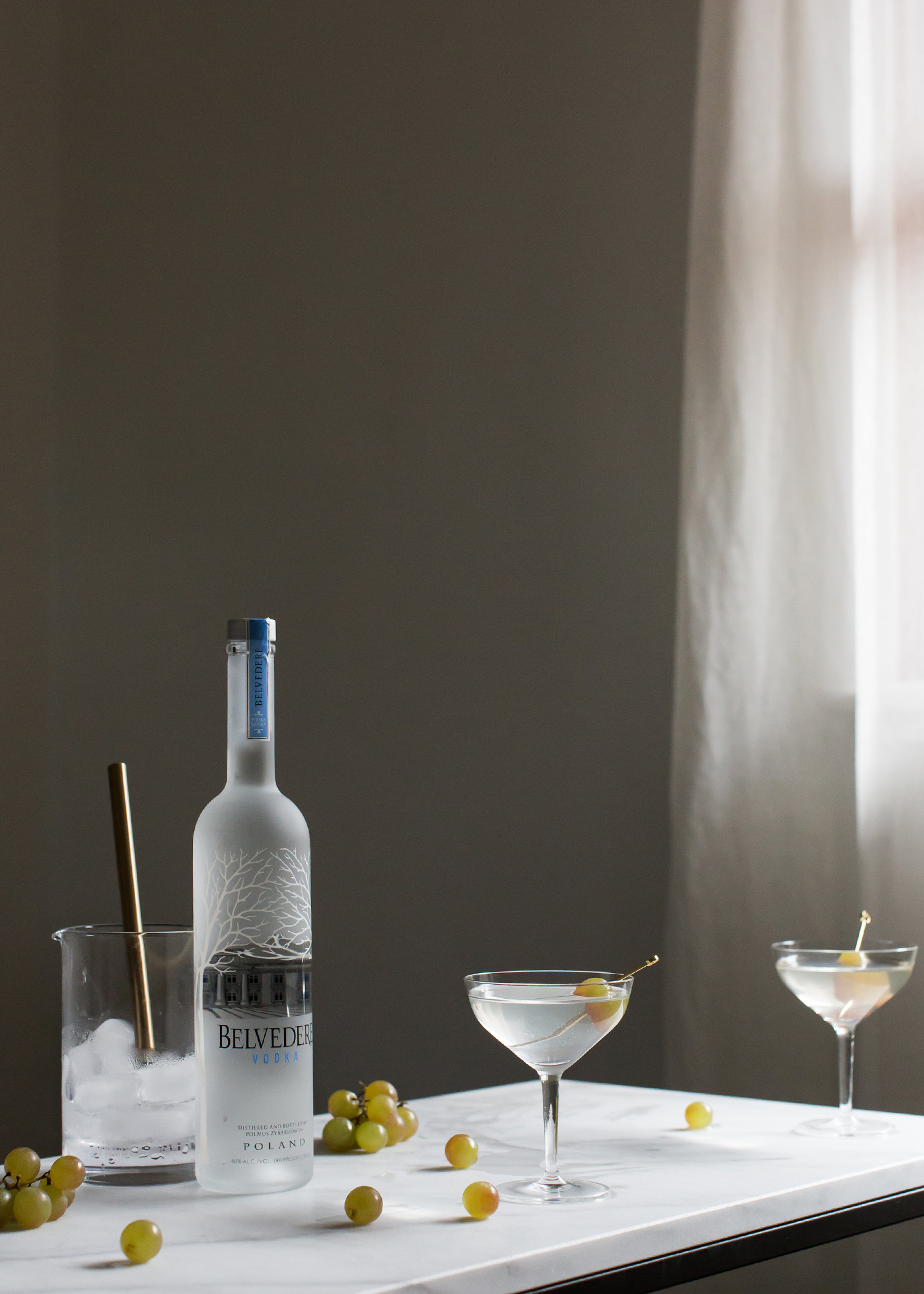 Images: Stephanie Baker Photography