I've never been great at sitting still, especially on my career journey. When I left my post as cofounder of Rue Magazine in 2012, writing a book seemed like the next milestone to cross off the list. Now, with that achievement under my belt, I've turned my attention to an even bigger endeavor. Since December I've been working with my longtime friends and coconspirators, Caroline and Jayden Lee of Woodnote Photography, to to transform an abandoned warehouse into a Los Angeles event space and creative studio. We're calling it Light Lab, and it promises to be the perfect venue for photo shoots, dinner parties, workshops, and more. It also might be the craziest thing the three of us have ever done.
As anyone who has ever undertaken a major renovation can tell you, these projects quickly take on a life of their own. They consume all waking thoughts and hours with equal parts joy and terror, and they leave in their wake a novel's worth of stories for the ages. There was the stained negligee and 70's dead stock pantyhose that floated from the rafters on our first day of demolition. The morning I drove a scissor life across the warehouse floor in a scene hilariously reminiscent of this one. The Easter picnic brunch we enjoyed on our newly poured concrete floors before surprising our guests with the announcement that dessert wasn't chocolate eggs but rather the dubious honor of helping us paint. We still have a ton of work to do before we're fully operational, so I can only imagine the tales I'll collect before our launch.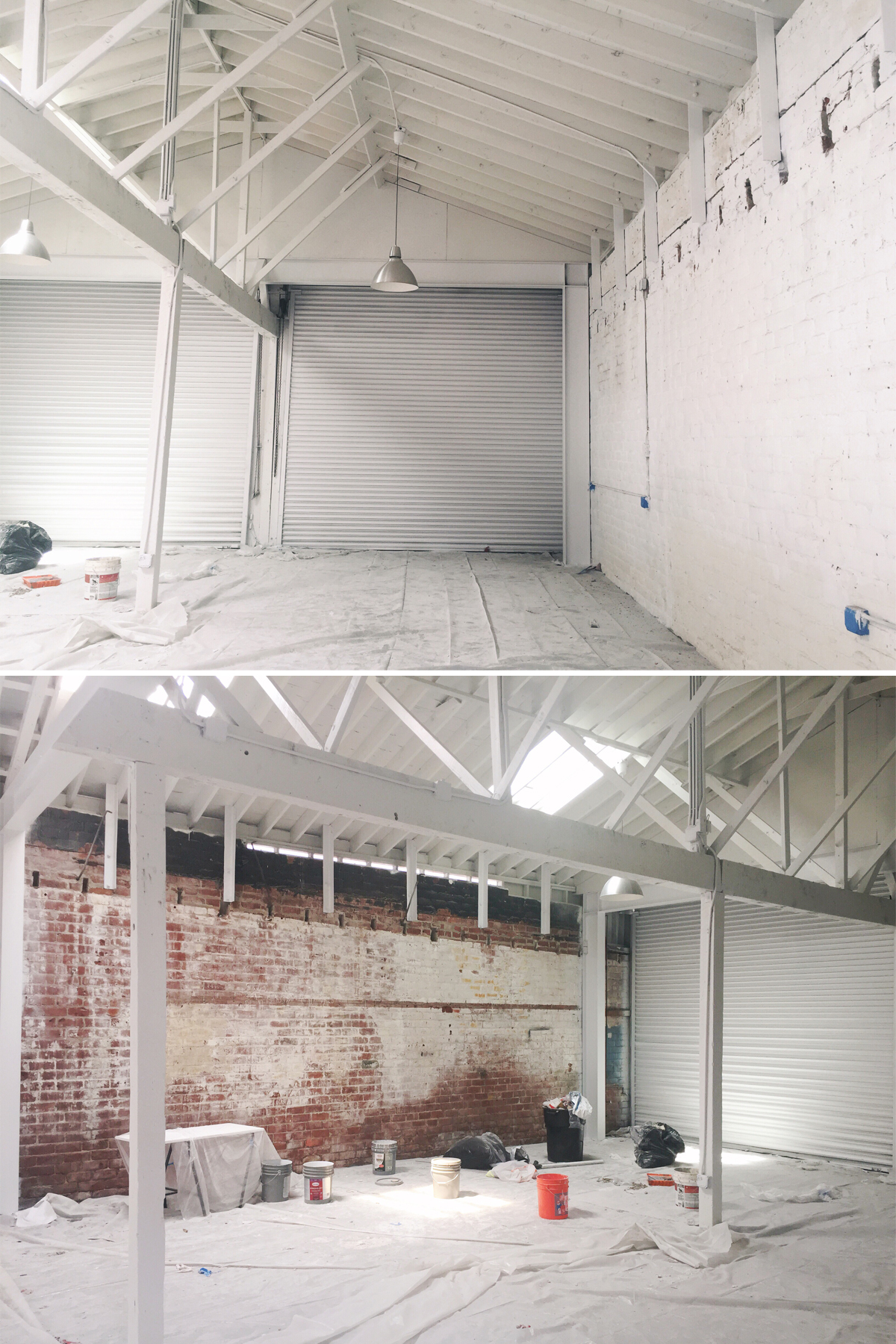 But the project is too big to keep under wraps any longer—and my recent absences from the blog and Instagram too extended to go unexplained! So we're sharing the official announcement today, along with progress shots and the exciting news that the talented Sarah Sherman Samuel has graced us with some incredible designs for our kitchen and bath. Sarah is over on her blog today sharing her bathroom and kitchen designs as well as some process photos and a snippet on the custom marble wallpaper she created just for us in collaboration with Limitless Walls. We're all on pins and needles to push through the final stages and have the full reveal! (That's Sarah in the top pic, with a sneak peak of the bathroom below! Still kinda can't believe it's real, even though it's my sweat, tears, and skin cells mixed in with the wallpaper adhesive.)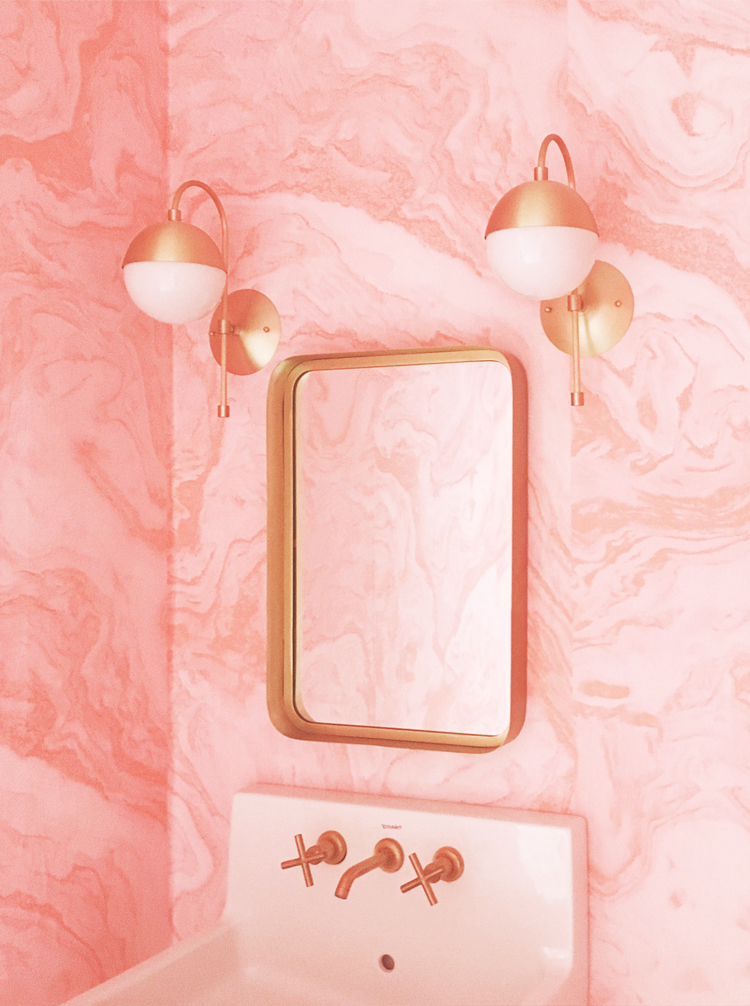 Until then, I'll do my best to keep you apprised of developments—maybe even commit to documenting the ups-and-downs of the project on Snapchat (I'm reluctantly on that messy, confusing platform as @citysage, posting mostly dog videos for now…) I've got some drywalling in my near future, followed by a cabinet and countertop install. Like I said, never sitting still around here!