Oh boy, oh boy! Thanksgiving is so close that I can practically smell the pie and stuffing in the oven! While the holiday is 90% about food and family for me, I reserve the other 10% for my excitement over setting the table. And I especially love creating festive Thanksgiving table decor on a budget! Which is exactly what I did when Light Lab hosted a Friendsgiving brunch with Tillamook the week before last.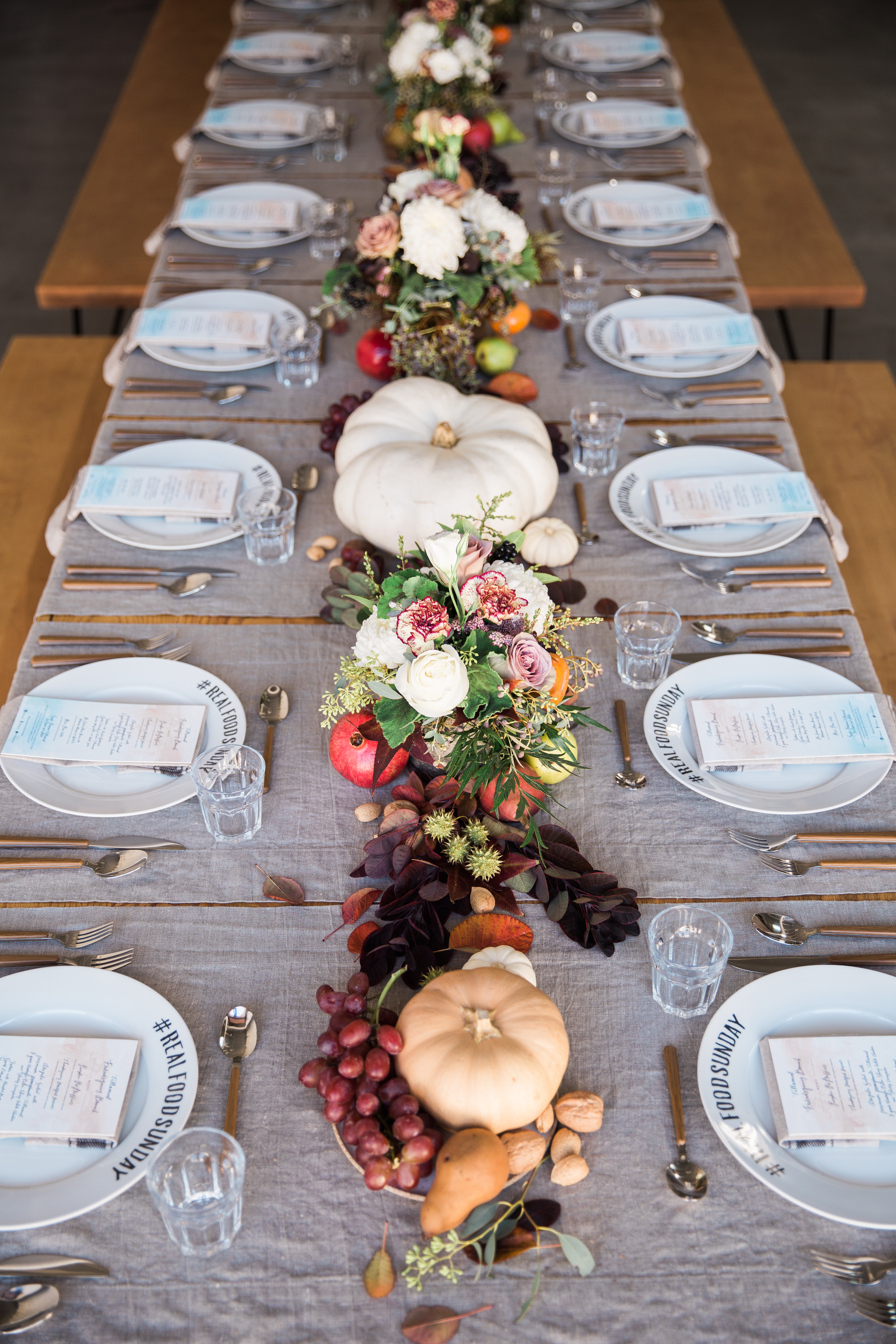 The occasion was not only a kick-off to the holiday season but also the celebration of Tillamook's Real Food Sunday initiative, which invites everyone to sit down with loved ones on Sundays to a meal prepared from fresh, whole, seasonal foods. With that prompt in mind, I devised event decor inspired by the autumn harvest and the laid-back pleasure of dining with our nearest and dearest.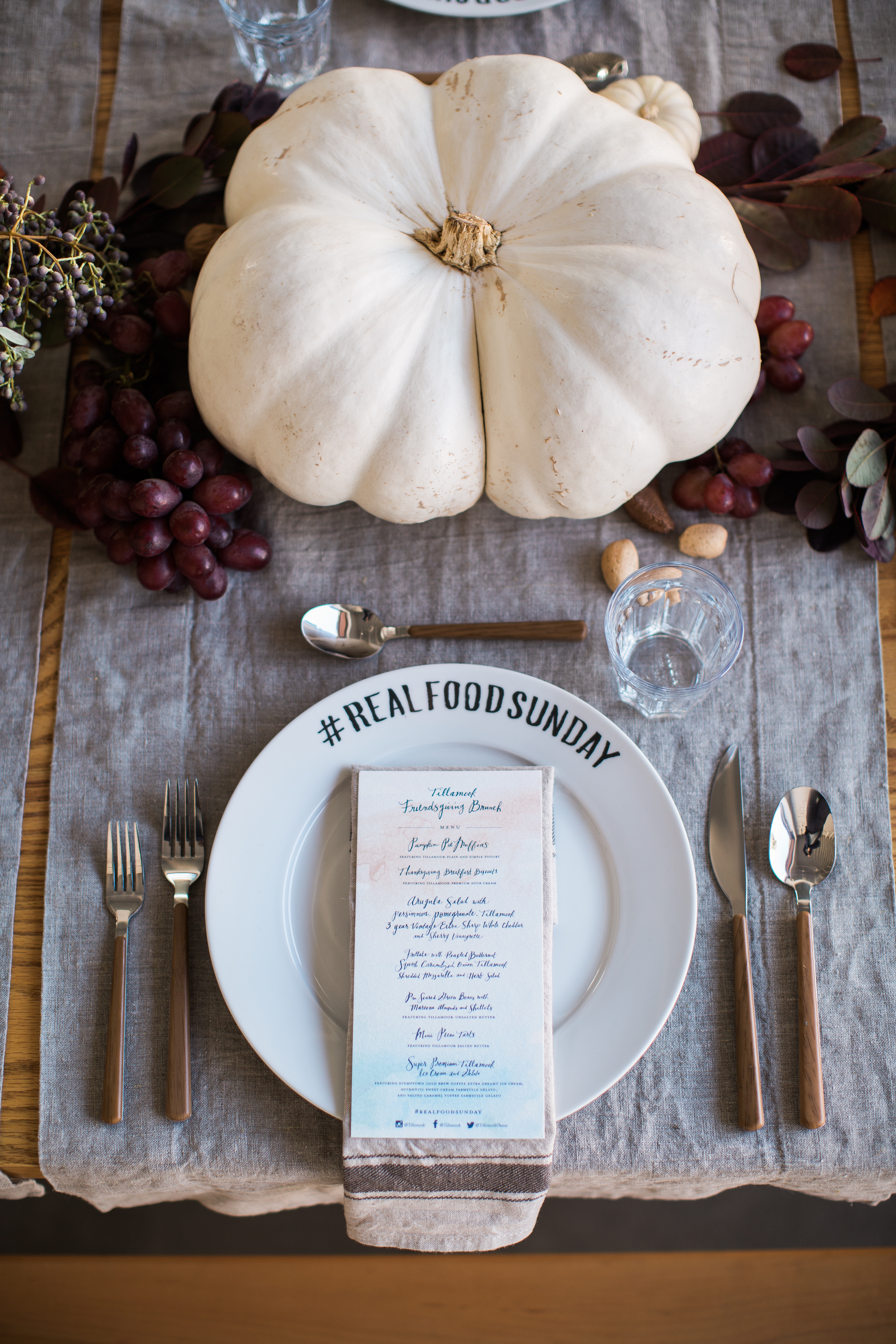 For the settings themselves, I kept things casual with multiple linen runners draped crosswise rather than one long one running the length of table. The effect was dynamic and unexpected from a visual standpoint, and it also united diners with the person facing them as well as with those on either side. The linen napkins complement the texture of the runners, while their striped border adds a touch of pattern, and the wood handled flatware adds even more warmth and approachability. I wanted to sent the message that gatherings needn't require pulling out the fine china and silver!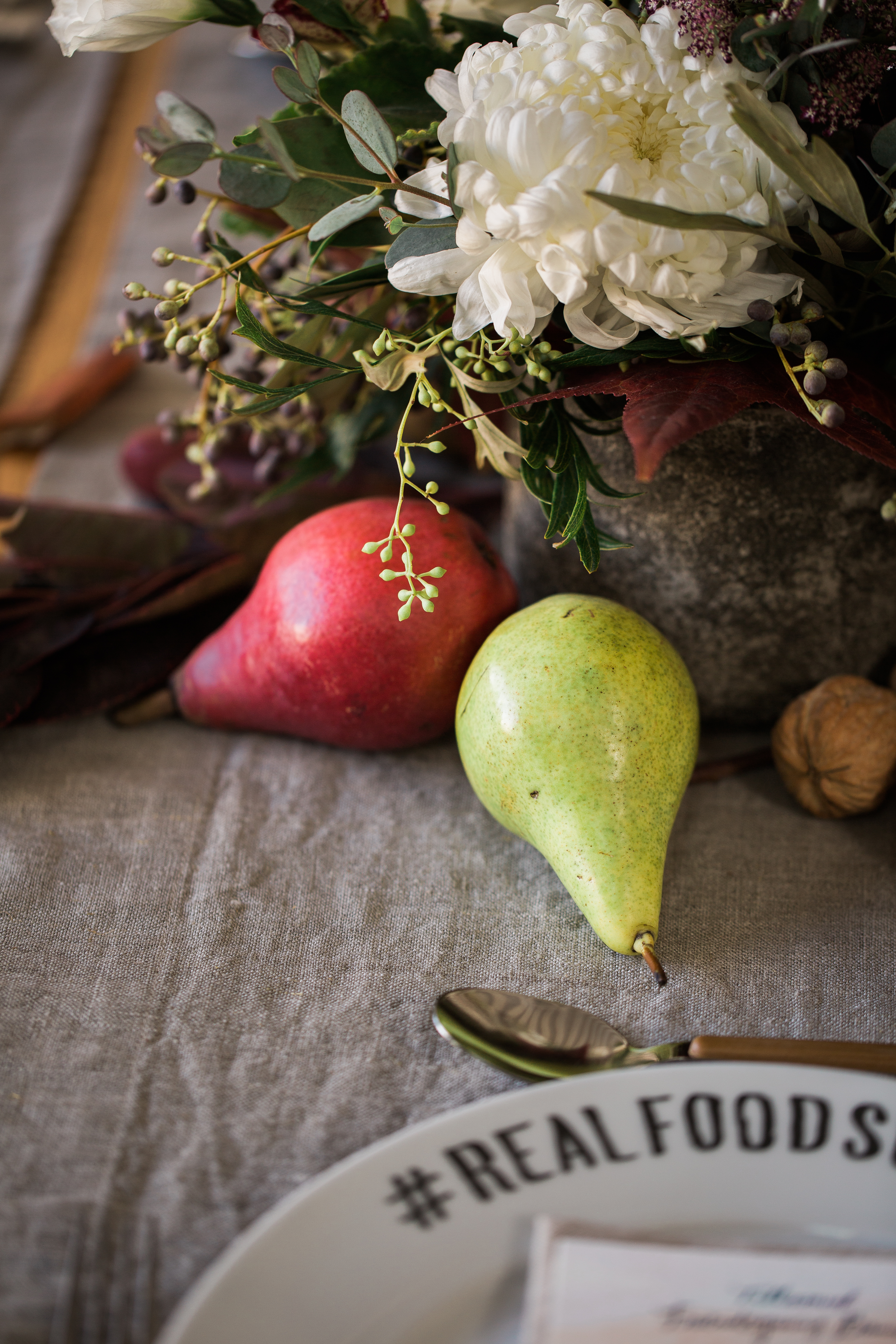 Then came the fun part: the centerpieces! Barrett from Valleybrink Road took my design direction and put together some low flower arrangements in lovely autumnal hues, combining Chinese mums, carnations, and roses (all available at the grocery store!) with mixed greenery. I placed two arrangements on each table and between them positioned clusters of gourds, grapes, pomegranates, and persimmons. Scatterings of nuts and fall leaves filled the holes. The tables felt bountiful and abundant, and afterwards I was able to send guests home with doggy bags—not filled with leftover Friendsgiving food but with the sweet and healthy ingredients of our centerpieces! Nothing went to waste and everyone had a blast. Exactly what the season is all about!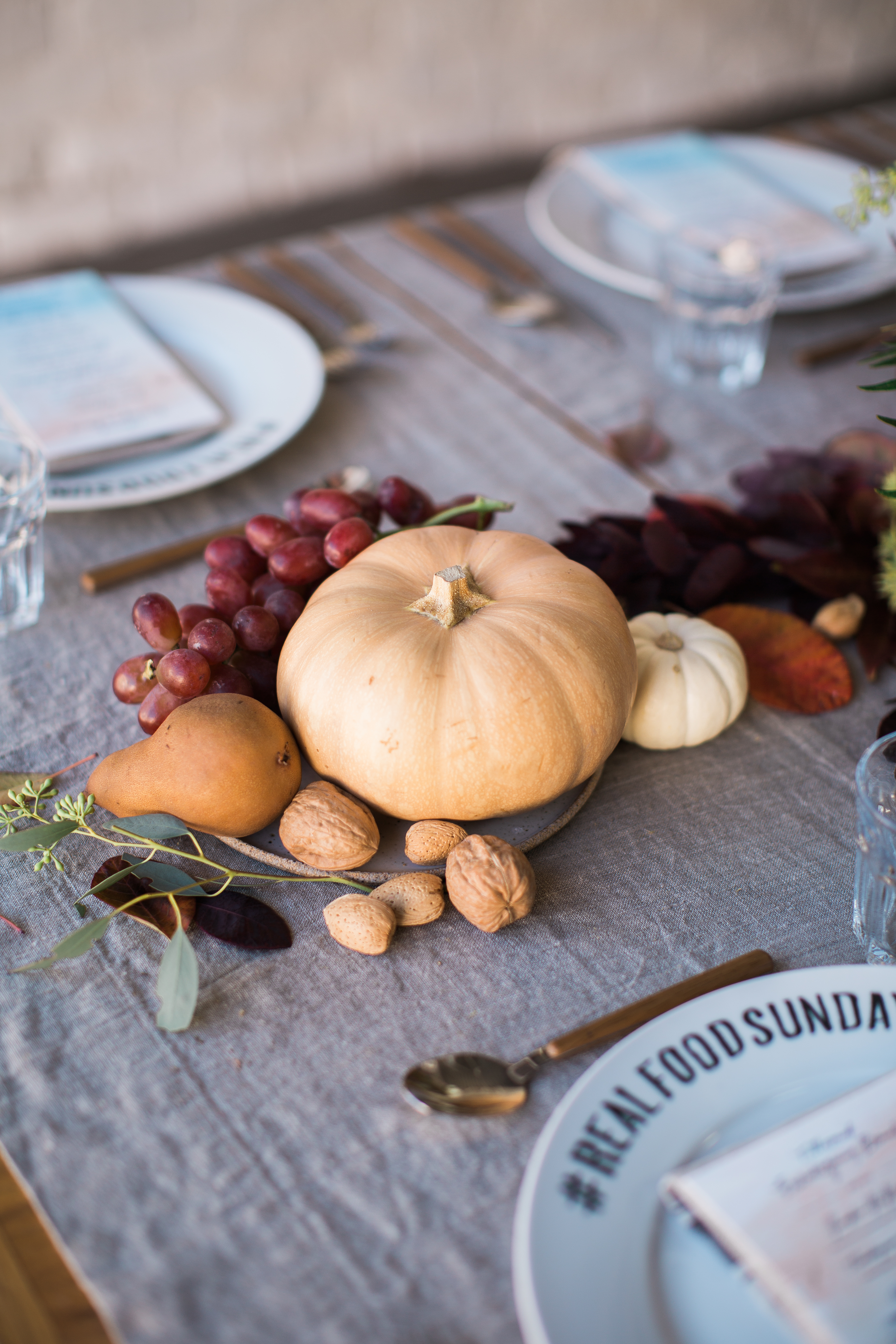 Photos: Echo + Earl. Concept and Styling: Anne Sage. Flowers: Valleybrink Road.