I just spent two days camping with my dad and Ivan in the Sierras, and now we've arrived in Reno for a visit with my extended family. One thing we Sages take very seriously is the pre-dinner cocktail hour (formally referred to as "Drinkie-Bye Time"), so when we get together I always take advantage of the opportunity to hone my cheese board skills. Until recently I've been loving the look of a cheese and charcuterie spread so abundant that it covers every square millimeter of surface on the board, but with this one I decided to pare things back a bit and I'm loving the result!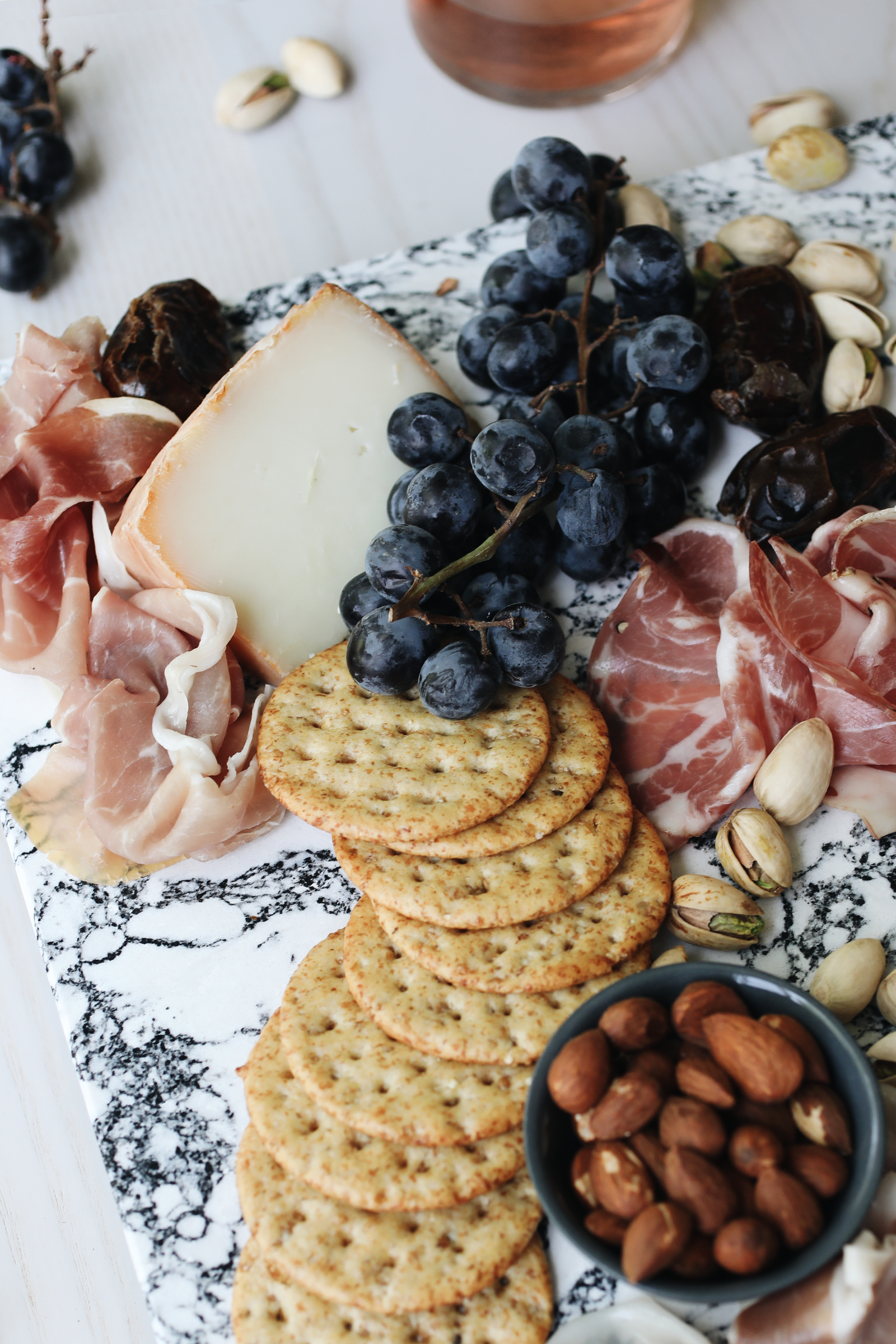 The impetus for this simpler application of nibbles was my pretty new Cambria charcuterie board in the brand's Rose Bay design. Not only does the quartz surface clean up more easily than marble (no oil stains after placing cheese and meat on the surface!), it also has a gorgeous black-and-white pattern that was too pretty to cover entirely. Taking my cues from the high contrast palette of the Cambria surface, I focused on foods that echoed that dark-meets-light dichotomy. For example, whereas I'd ordinarily use three colors of grapes and cheeses of all hues, this time I incorporated only black grapes and bright, creamy cheeses. As well, in previous instances, I've packed as many different olives, charcuteries, crackers, and spreads onto the board as I could; however in the name of simplicity here, I elected to include only two varieties each of cheese, meat, nuts, and fruit, and only one type of cracker.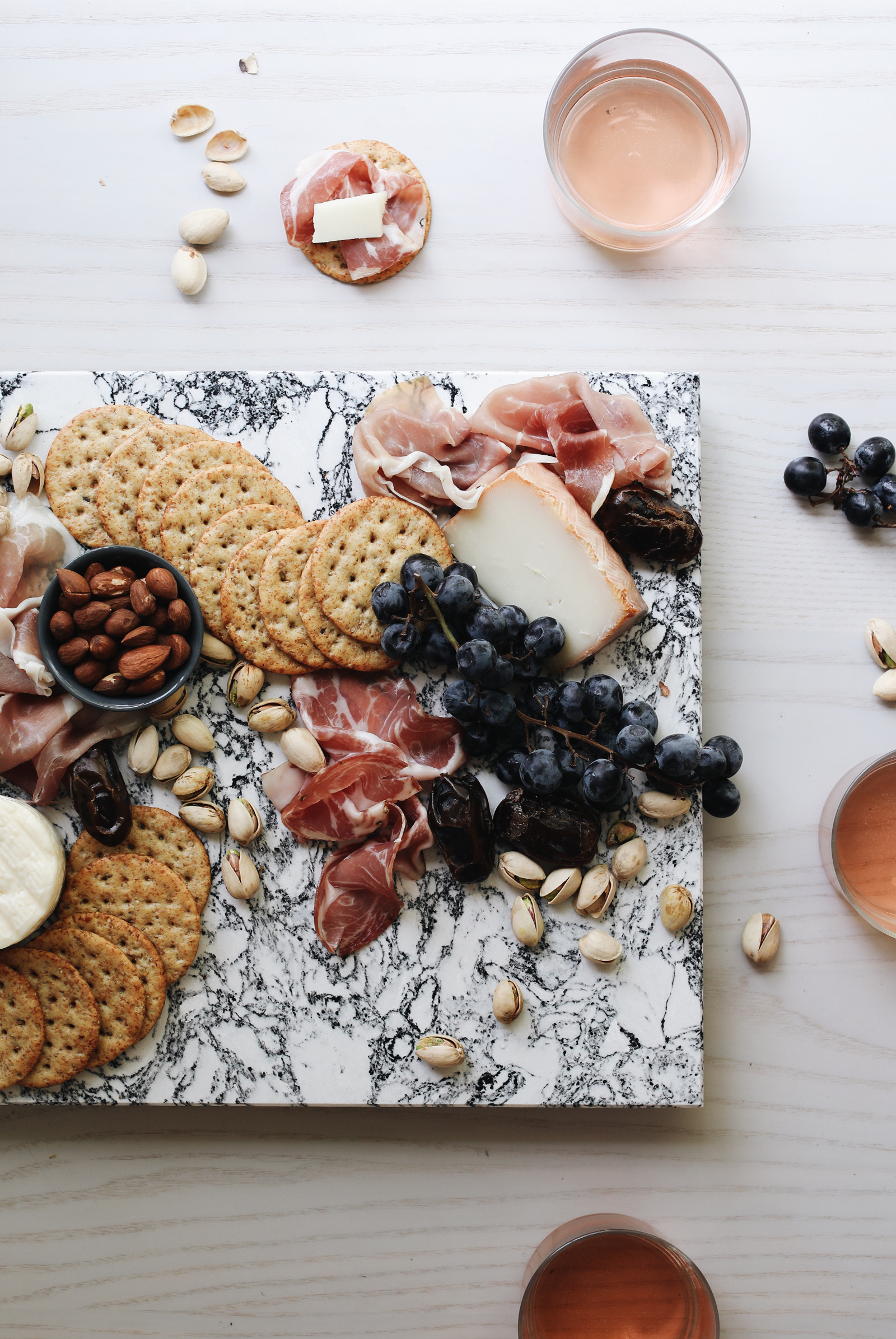 For the layout of my board, I wanted to create a bountiful effect but still allow plenty of that pretty marbleized surface to show, so I placed a cheese in the top left corner and the bottom right corner, then clustered the remaining ingredients in a Z-shape across the board. I sprinkled the pistachios throughout for a casual effect, but corralled the almonds in a small bowl to prevent the board from feeling too messy. Grapes drape lazily from the edge of the board as though they can hardly contain themselves—a nod to late summer's bursting fruit vines and orchards. The overall effect is one of barely-restrained indulgence: a final hurrah before summer officially ends!
P.S. If a more overflowing board is your thing, here are my tips for building a cheese board that is packed with goodies!