As promised, I'm rounding up this season's most wearable fashion week trends. I loved last week's post on earth-toned monochromatic outfits, and have definitely been keeping it in mind as I plan outfits for a few upcoming work events on my plate. Another of the 2019's most accessible street style trends? Plaid! This pattern always makes a name for itself in the fall, but this year it's appearing in even more fresh and interesting ways!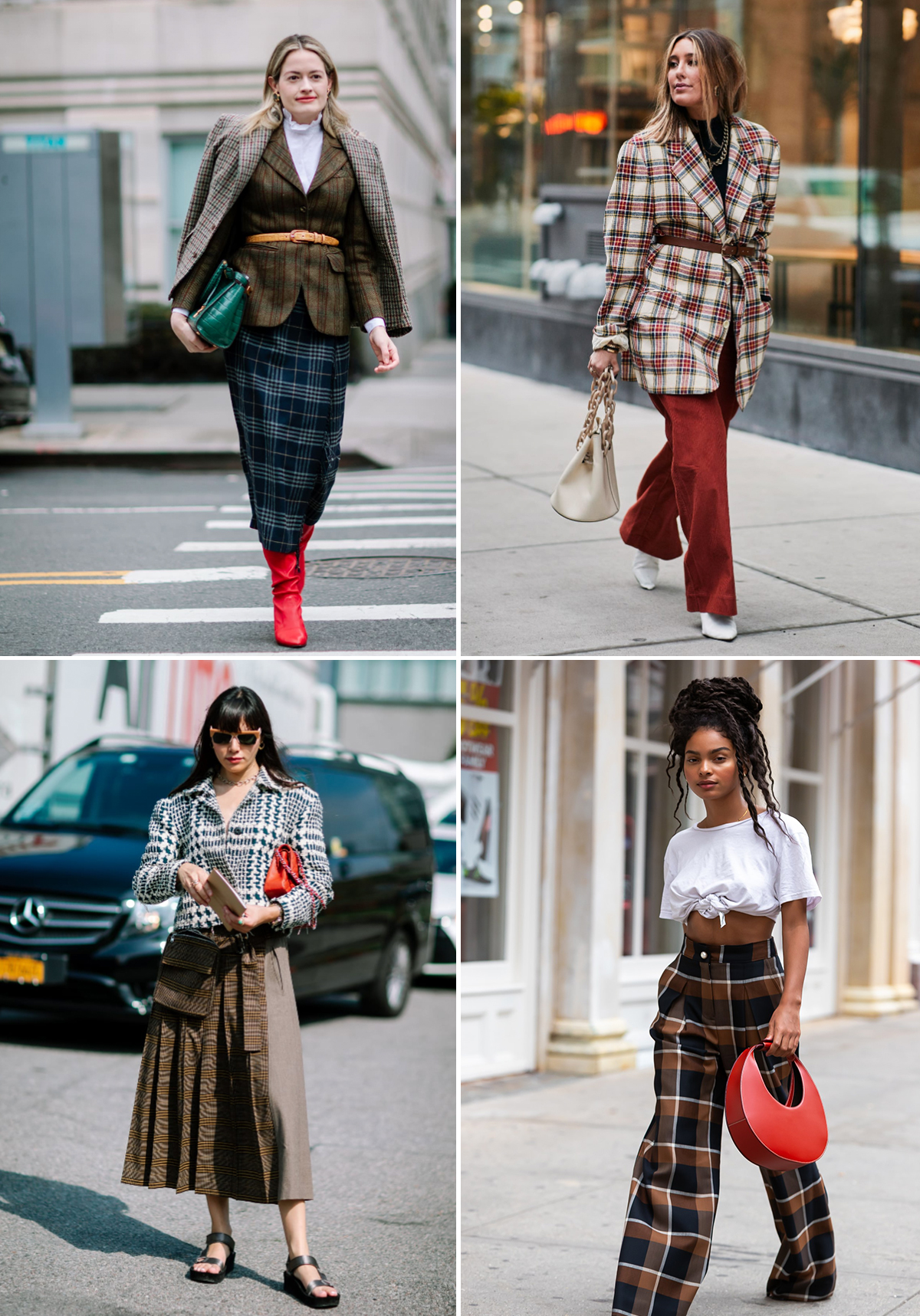 All the many moods of plaid have been showing up, from prep and menswear to boho and grunge. The best outfits mix a few different influences for an altogether unique look. Try combining a prairie-inspired check blouse with high-waisted black watch pants for a vibe that's decidedly 70's chic, or a boxy glen plaid blazer with a flowy buffalo check skirt. There are no rules, just fabulous fashion freedom for fall!

Shopping Guide: 1. Textured Plaid Cardigan 2. Long Belted Plaid Coat 3. Wide Leg Belted Plaid Pants 4. Oversized Glen Plaid Blazer 5. Check Cotton Blouse 6. Belted Check Midi Dress 7. Smocked Waist Plaid Midi Skirt 8. Celine Tweed Bucket Bag Images: 1. 2. 3. 4. 5.