I'm loving sharing these roundups of my favorite fall trends with you guys! It's definitely making me step up my game and not only get more familiar with fall's best pieces, but with the ways that I can combine them with current closet classics for a fresh look! Today it's all about statement pieces in leather, which have taken street style by storm. From leather skirts with pleats and tie-waists to all-in-one leather jumpsuits, the sleek and sophisticated material is looking oh-so-fab this season!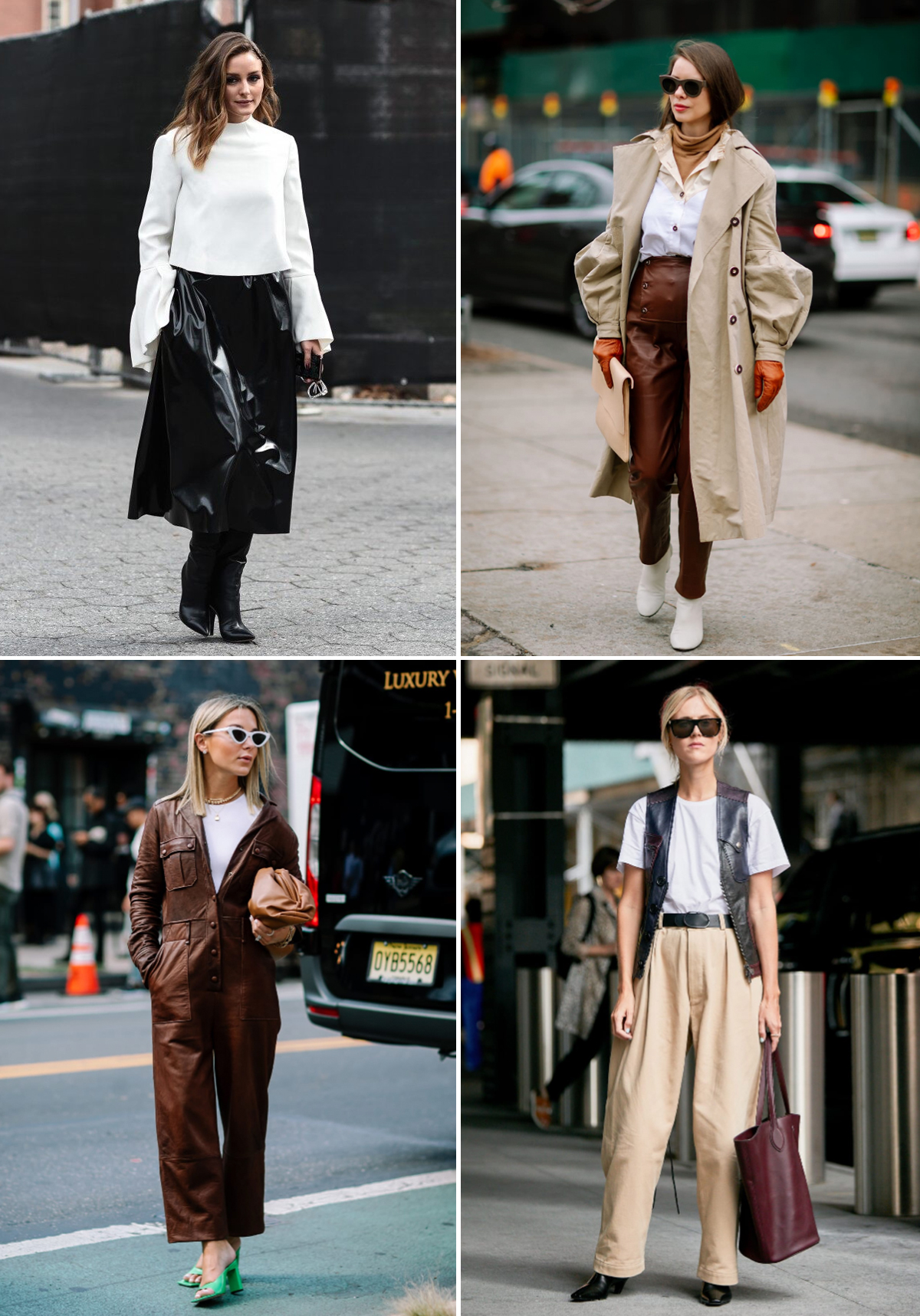 There's a distinct 70's and 80's mood that these statement leather pieces are setting, so for maximum impact, embrace this sense of nostalgia when working the look. A pleated leather skirt gets extra style cred when worn with animal print shoes in an embossed snakeskin pattern. Or, for a Debbie Harrie rock vibe, coated denim is a wallet-friendly alternative to leather pants. Keep accompanying pieces simple—a white tee or crisp button-down shirt will do the trick—and let the leather do the talking. It'll speak volumes about how truly rad you are!

P.S. For more of this fall's best trends + shopping be sure to check out my posts on how to wear plaid and monochromatic earth tones! Shopping Guide: 1. Leather Button Down Shirt 2. Faux Leather Jumpsuit 3. Pleated Faux Leather Skirt 4. Belted Leather Jacket 5. Vegan Suede Zip Mini Skirt 6. Faux Leather Culottes 7. Leather Tie Waist Dress 8. Freda Salvador Knee High Snakeskin Boots Images: 1. 2. 3. 4. 5.