We find ourselves deep in the throes of winter—and the one good thing about that is deep winter sales! Every day it seems I get multiple emails announcing extra discounts on already marked-down prices for last fall's clothing and accessories. Over time I've gotten pretty good at not buying trendy stuff simply because the cost is low. Rather, I use this time of year to endlessly comb the best winter sales and find killer deals on classic pieces that I'll be able to wear regardless of future trends. For example, it's a great time of year to get coats on sale and boots on sale! Here's what caught my eye when I scoured the virtual sales racks today. Snag these timeless finds for steals you can brag about for ages to come!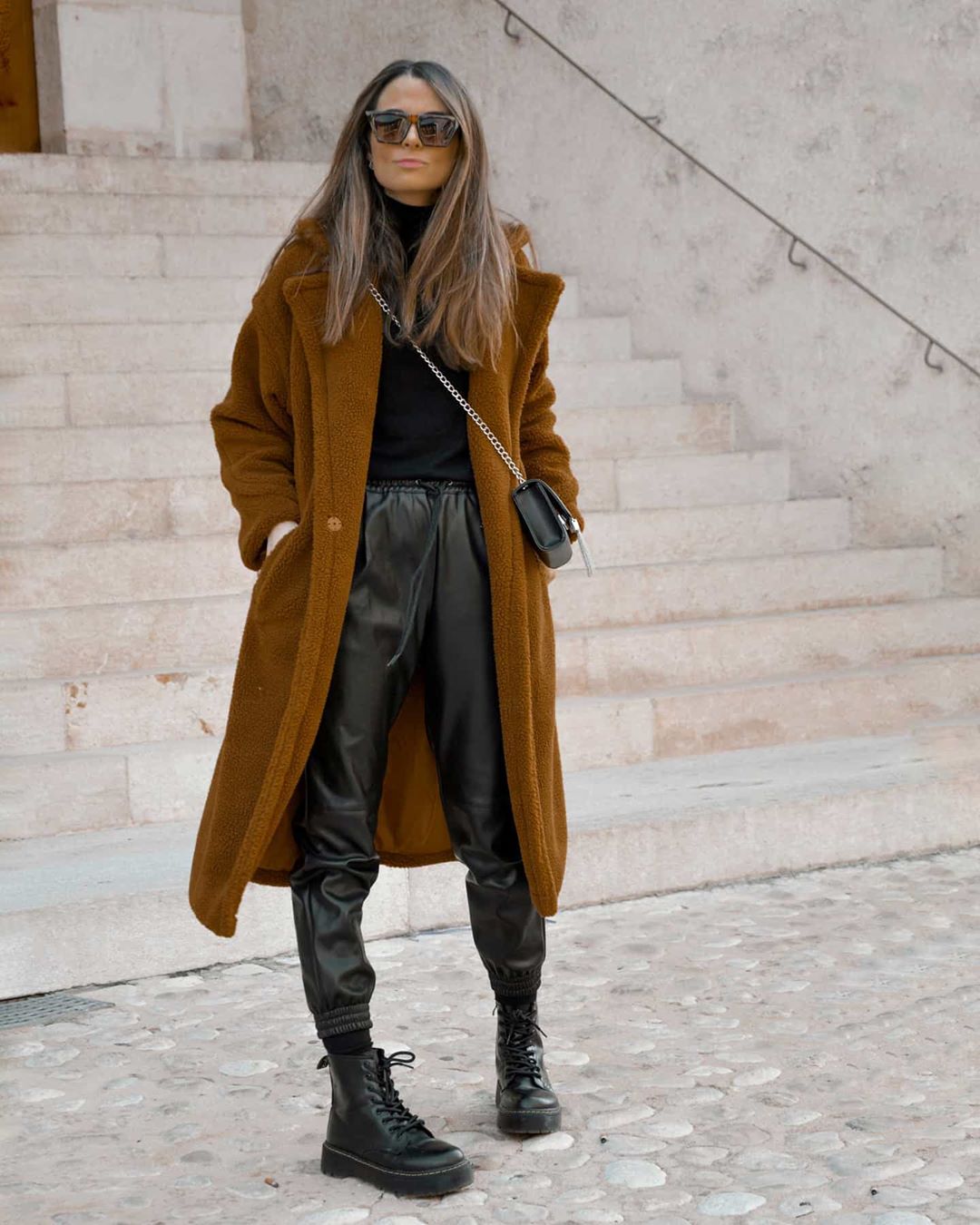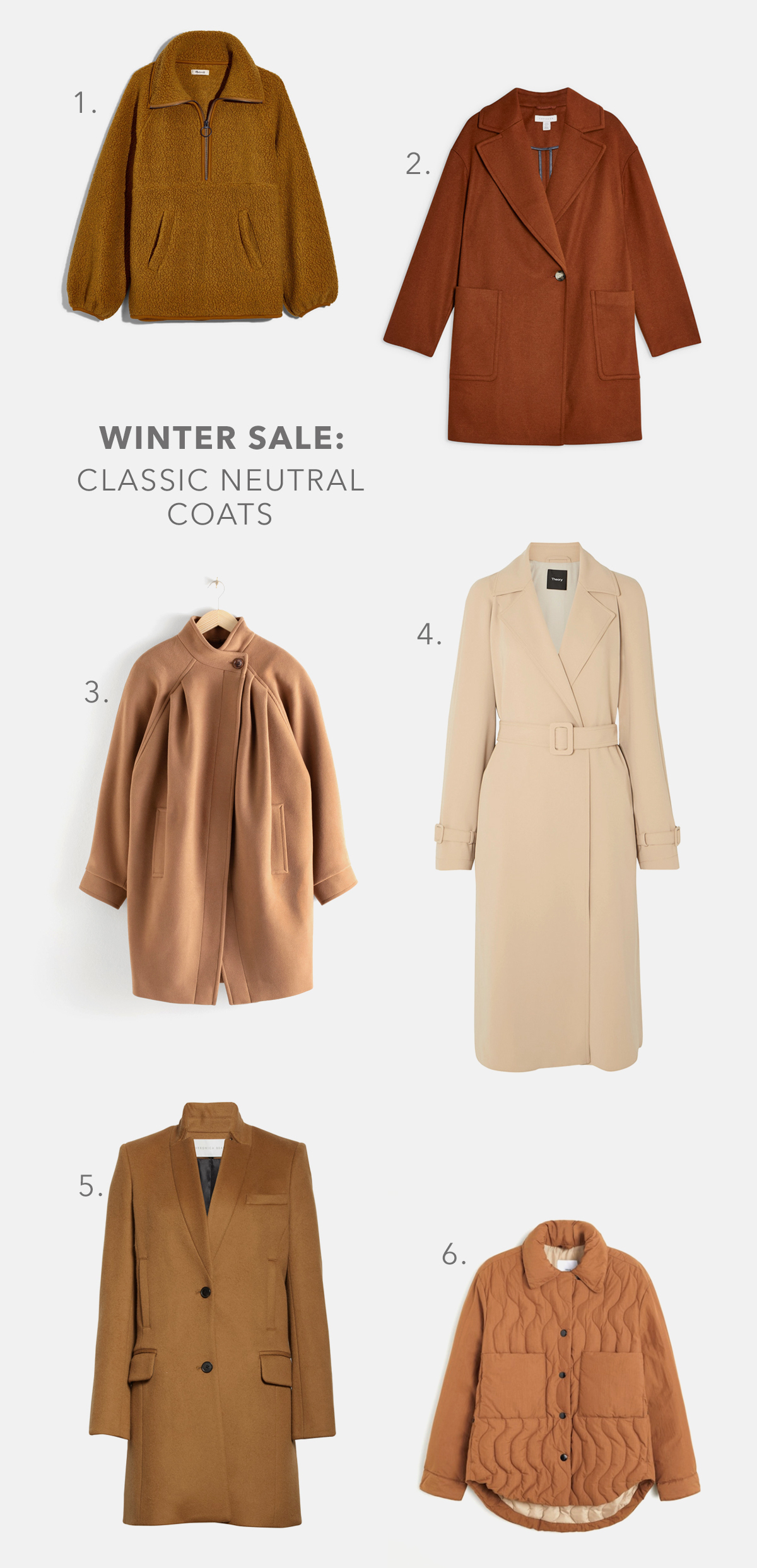 Classic Neutral Coats: A wool coat in a shade of cognac or camel is a perennial essential! Labels like Theory are especially great for deeply discounted yet timeless outerwear, so keep an eye out for that one while shopping. In terms of silhouette, a belted trench is a three-season go-to. You can't go wrong with an oversized cocoon coat. Or look for these earthy colors on hip-length coats in materials like down or fleece. They're casual yet stylish outfit makers!
Shop Them: 1. Madewell Fleece 2. Topshop Car Coat 3. & Other Stories Cocoon Coat 4. Theory Belted Wool Trench 5. Veronica Beard Camel Coat 6. Mango Quilted Down Coat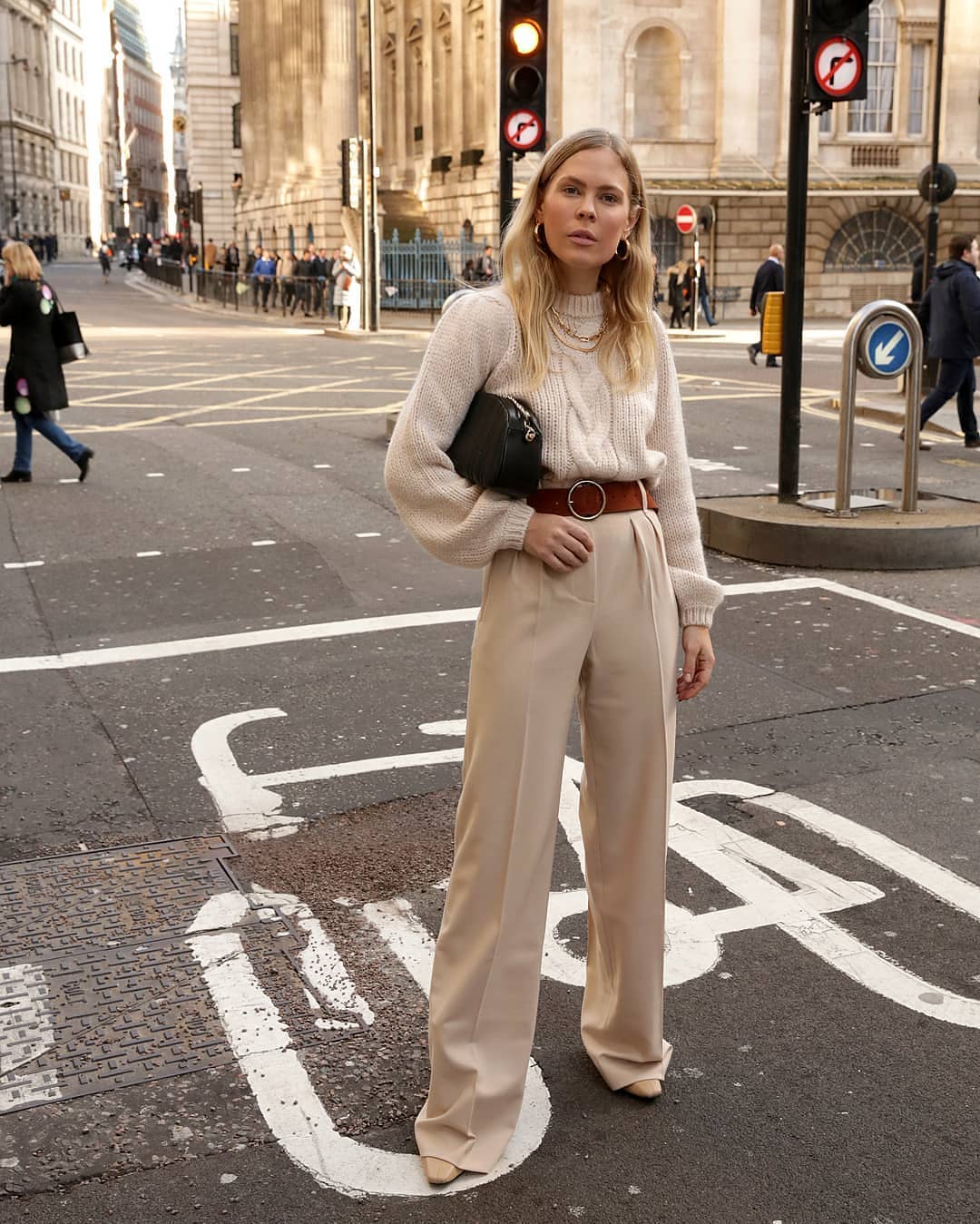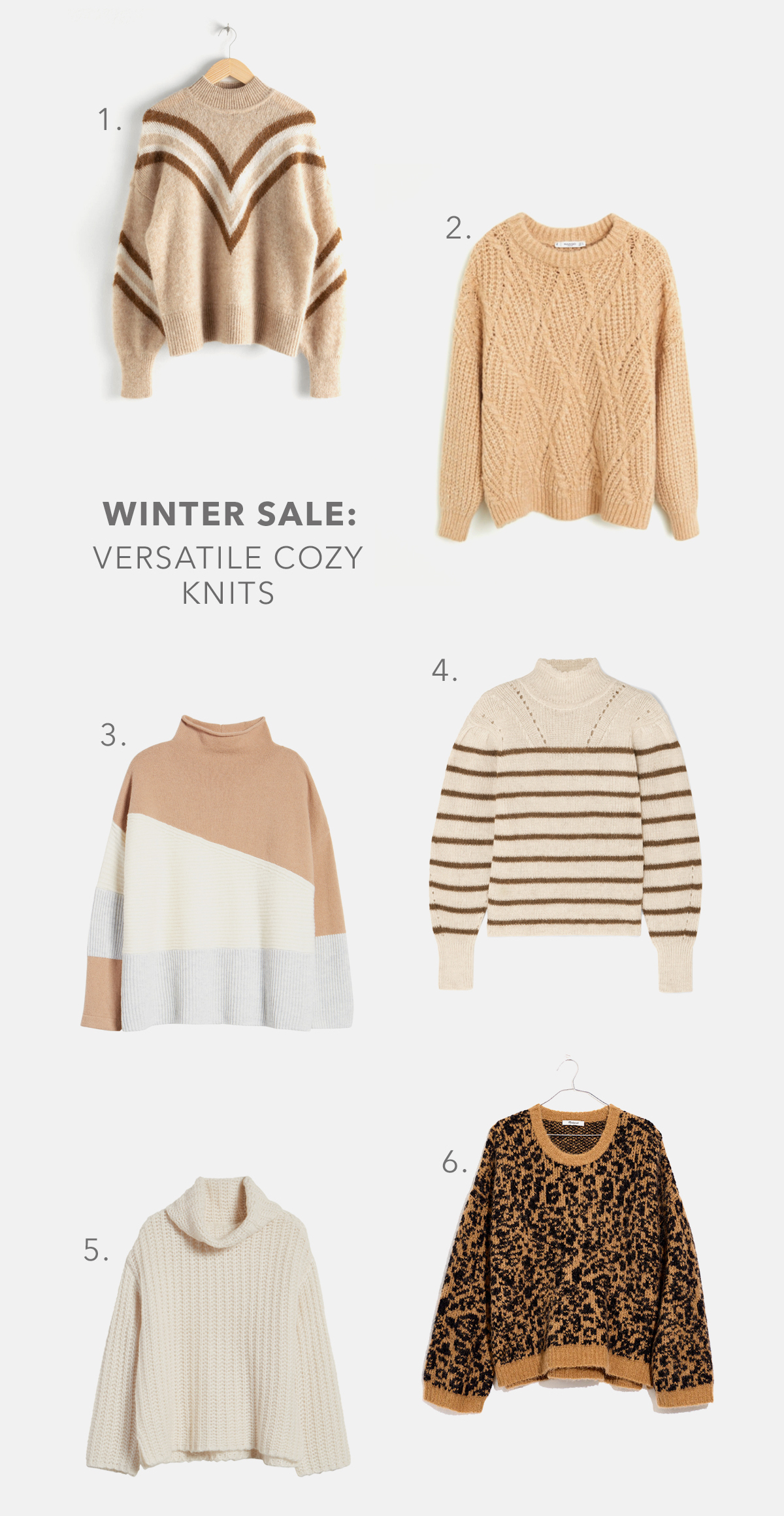 Versatile Cozy Knits: Knitwear trends come and go, but some styles are forever! There's always a place in my closet for cozy layers in shades of cream and caramel. Take advantage of the best winter sales to score versatile sweaters to pair with jeans or throw over dresses come spring or next fall. A delicate stripe will always look fresh, and of course leopard print has earned the status of go-anywear neutral!
Shop Them: 1. & Other Stories Camel Knit Sweater 2. Mango Detailed Knit Sweater 3. French Connection Color Block Sweater 4. Isabel Marant Striped Sweater 5. Chunky Cream Oversized Sweater 6. Madewell Leopard Sweater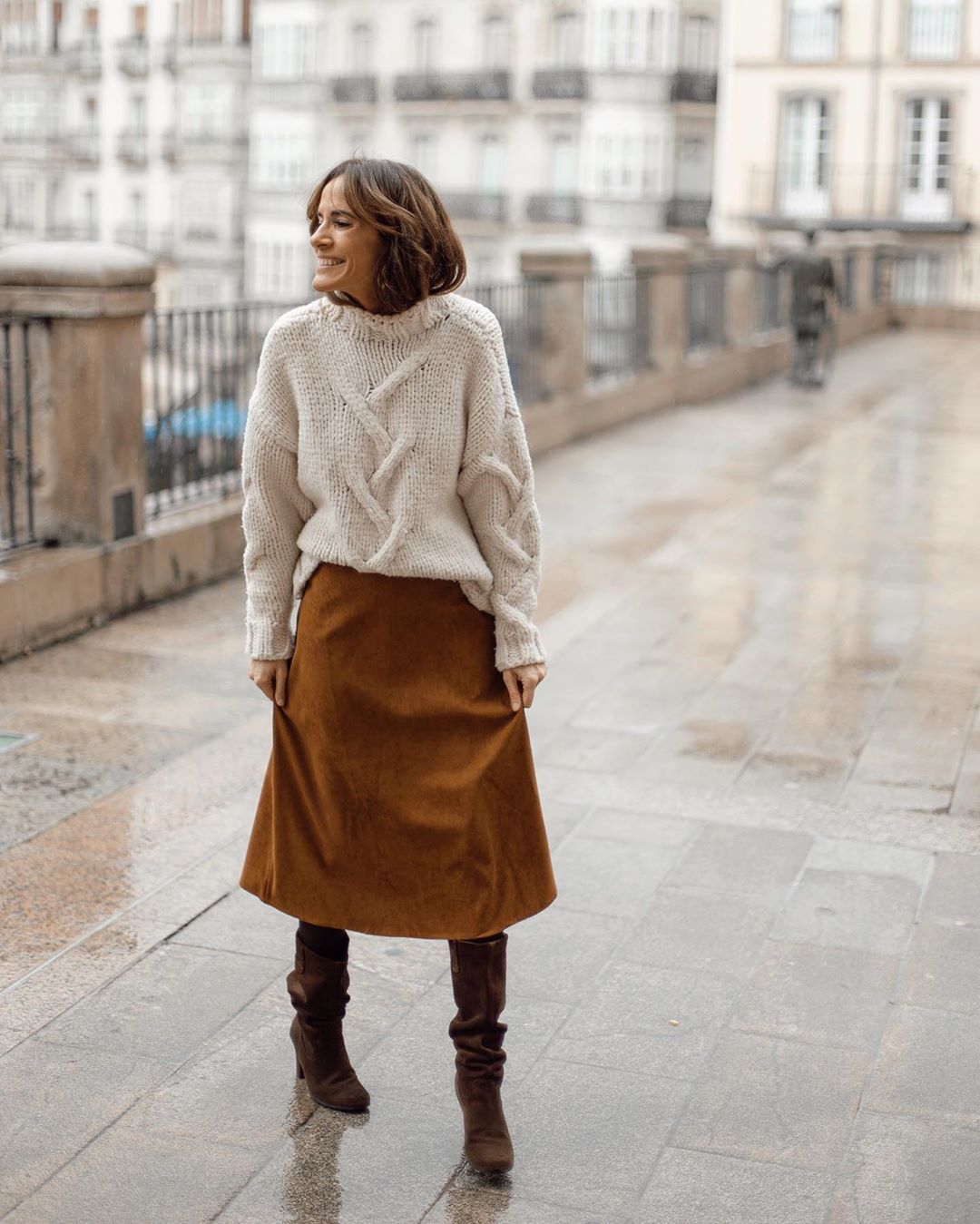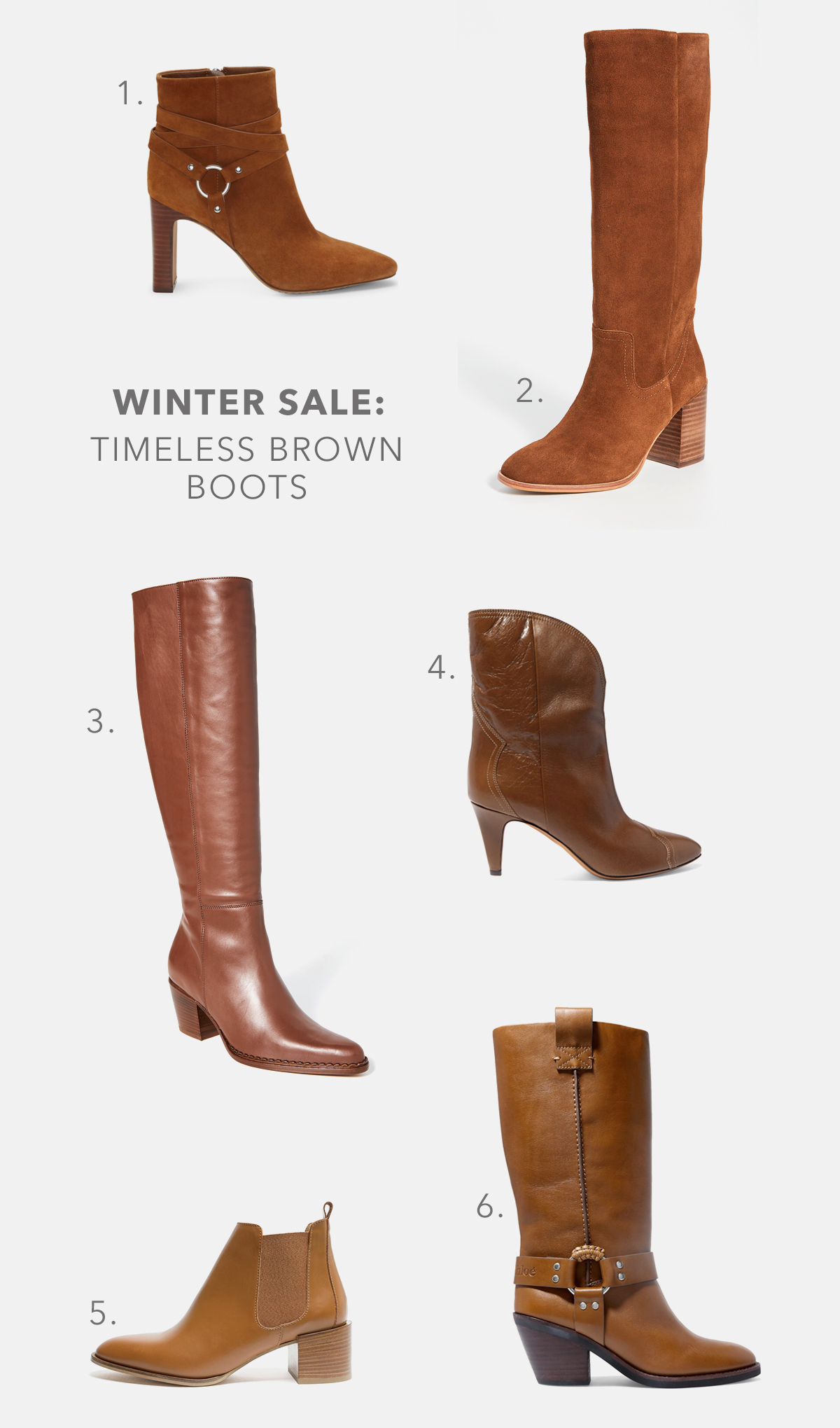 Timeless Brown Boots: Just after Christmas I pulled the trigger on a pair of tall Isabel Marant boots for 50% off. But before I did, I tabulated all the outfits I could create with them using my existing wardrobe. So I can confirm from recent experience: Knee high boots and ankle booties really do go with everything! These ones, in classic shades of mahogany and burnt sienna, will serve you well no matter what your aesthetic. Look for sturdy heels and subtle details for the perfect mix of comfort and personality!
Shop Them: 1. Brown Suede Ankle Boots 2. Knee High Brown Boots 3. Vince Knee High Leather Boots 4. Isabel Marant Western Inspired Bootie 5. Everlane Leather Booties 6. See by Chloe Western Boots