I'm not hugely sentimental when it comes to jewelry. I lose pieces so easily, I can't really afford to be! But with baby's birth rapidly approaching, I've found myself wanting to mark the occasion with a special piece of jewelry. It's an urge that's come out of nowhere, and now I totally understand why there's such a market for keepsake jewelry for new moms! I think it has to do with the fact that soon, this special being that has been inside of me, will be no longer. So I love the idea of a pendant necklace or set of delicate stacking rings that I can wear 24/7. It's a way to keep her close to me even as she grows!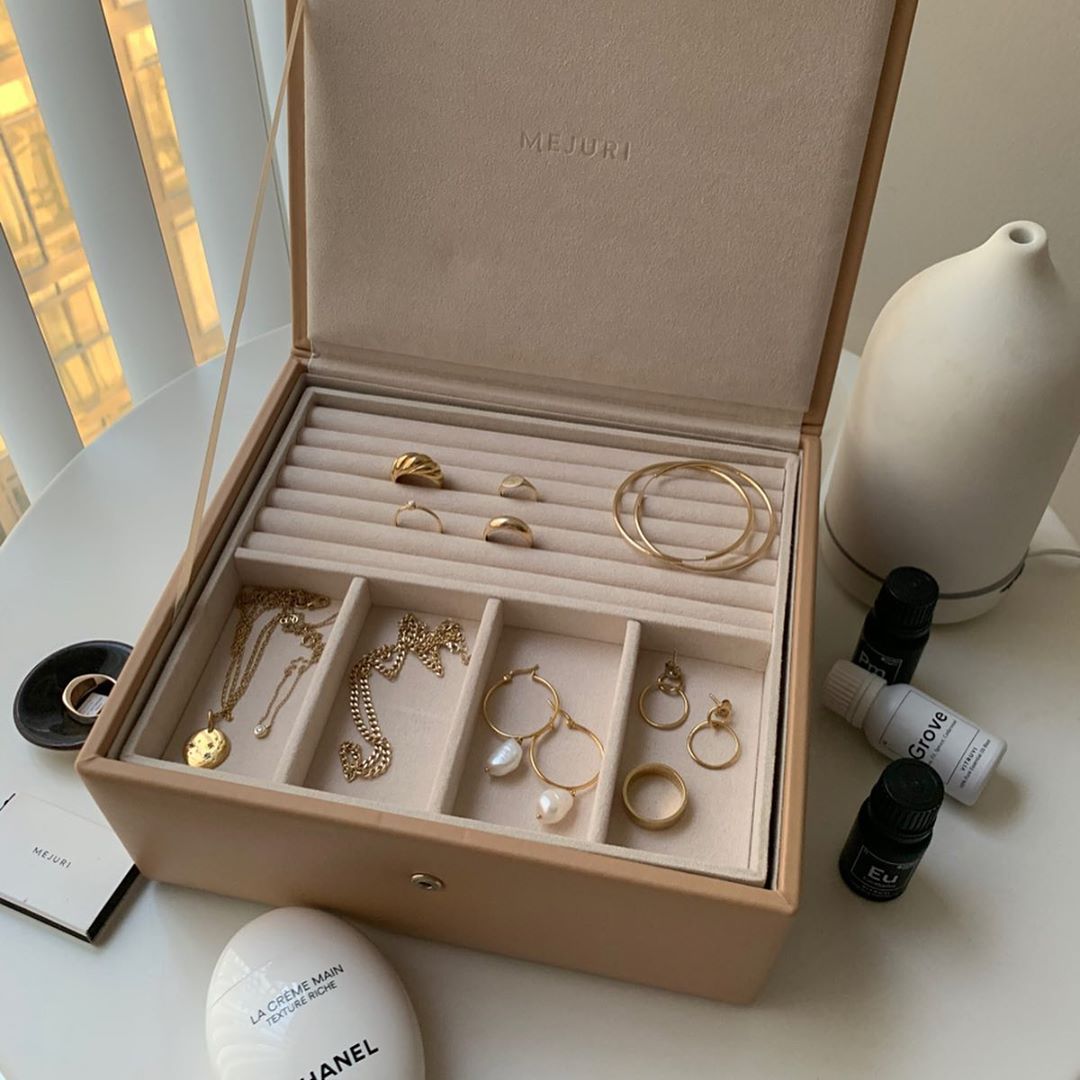 Fortunately, there are as many options for keepsake jewelry for new moms as there are new moms on earth! (And, with Valentine's Day around the corner, the same treasures can double as a V-Day gift!) If your wallet can handle the luxe end of the spectrum, labels like Ariel Gordon and Zoe Chicco make stunning heirlooms. For budget-friendly but still beautiful finds, Gorjana is a gorgeous go-to. A name or initial necklace is a classic, but also consider birthstone gems as a colorful alternative!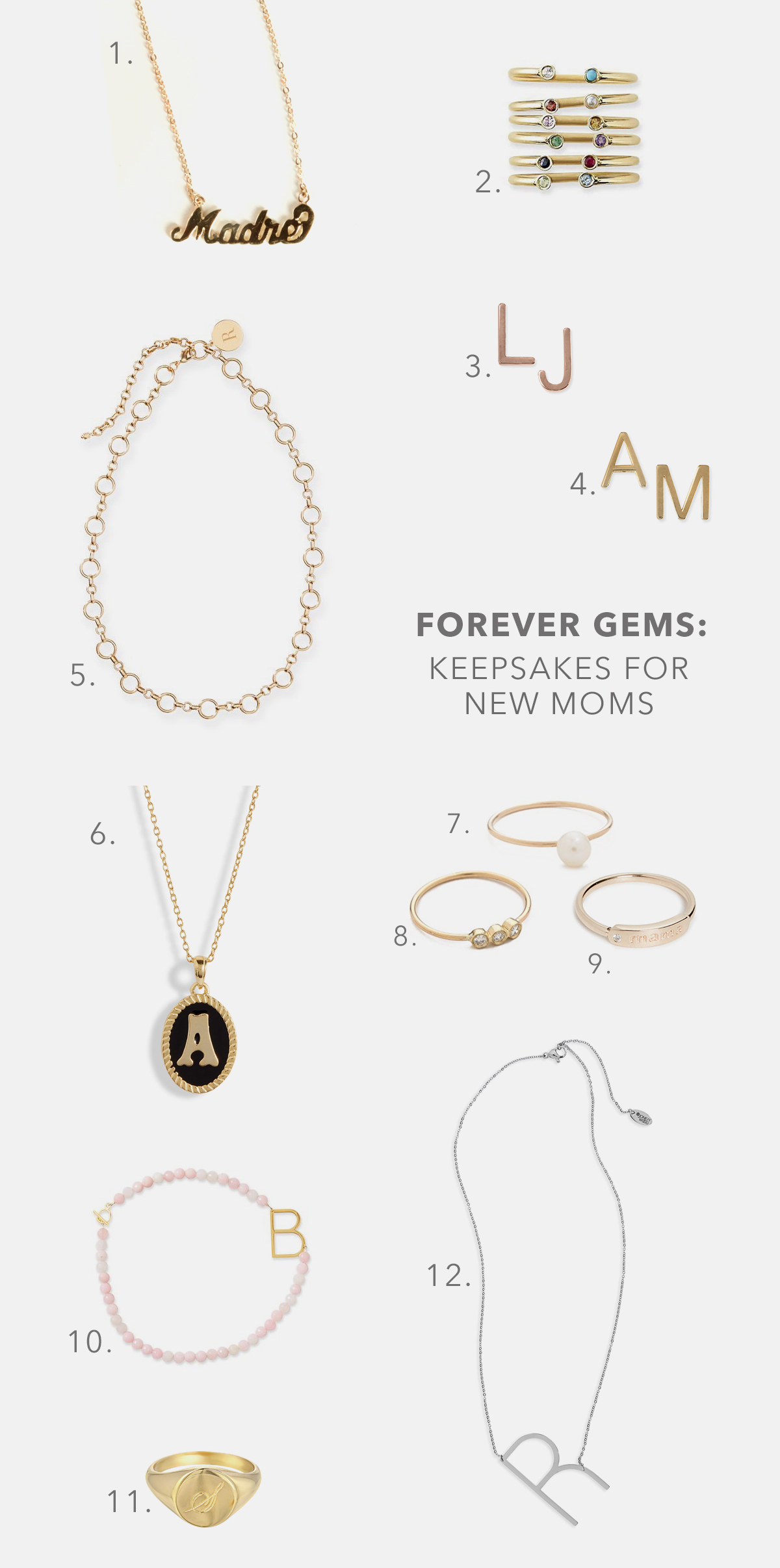 If you're not as drawn to delicate jewelry as I am, chain jewelry is having a serious moment and there's plenty of weighty, eye-catching pieces to be cherished. And finally, if you're shopping for a mama-to-be and want the choice to be hers, a chic jewelry box with a gift card inside makes for the perfect presentation!
Shopping Guide: 1. Gold Madre Necklace 2. Dual Birthstone Rings 3. Rose Gold Initial Earrings 4. Yellow Gold Initial Earrings 5. Chunky Chain Charm Necklace 6. Black Enamel Initial Necklace 7. Solitaire Pearl Ring 8. Diamond Trio Ring 9. Gold Mama Ring 10. Gemstone Initial Necklace 11. Gold Signet Ring 12. Silver Extra Large Initial Necklace Images: 1. 2.