I'm so utterly over-the-moon to introduce you to the new addition to our family. Meet our daughter Halo Rae! She was born at home, just after midnight on Friday, March 13. And with her first breath, I was a goner. The eleven days that she's been with us have been complete bliss—even the moments when she's pooped on me, when my nipples have cracked and bled, and when my hormones have plummeted and left me crying inexplicably into a bowl of chickpea stew. Being Halo's mom has rewritten my gratitude playbook. As long as she's safe and healthy, every day is a perfect day.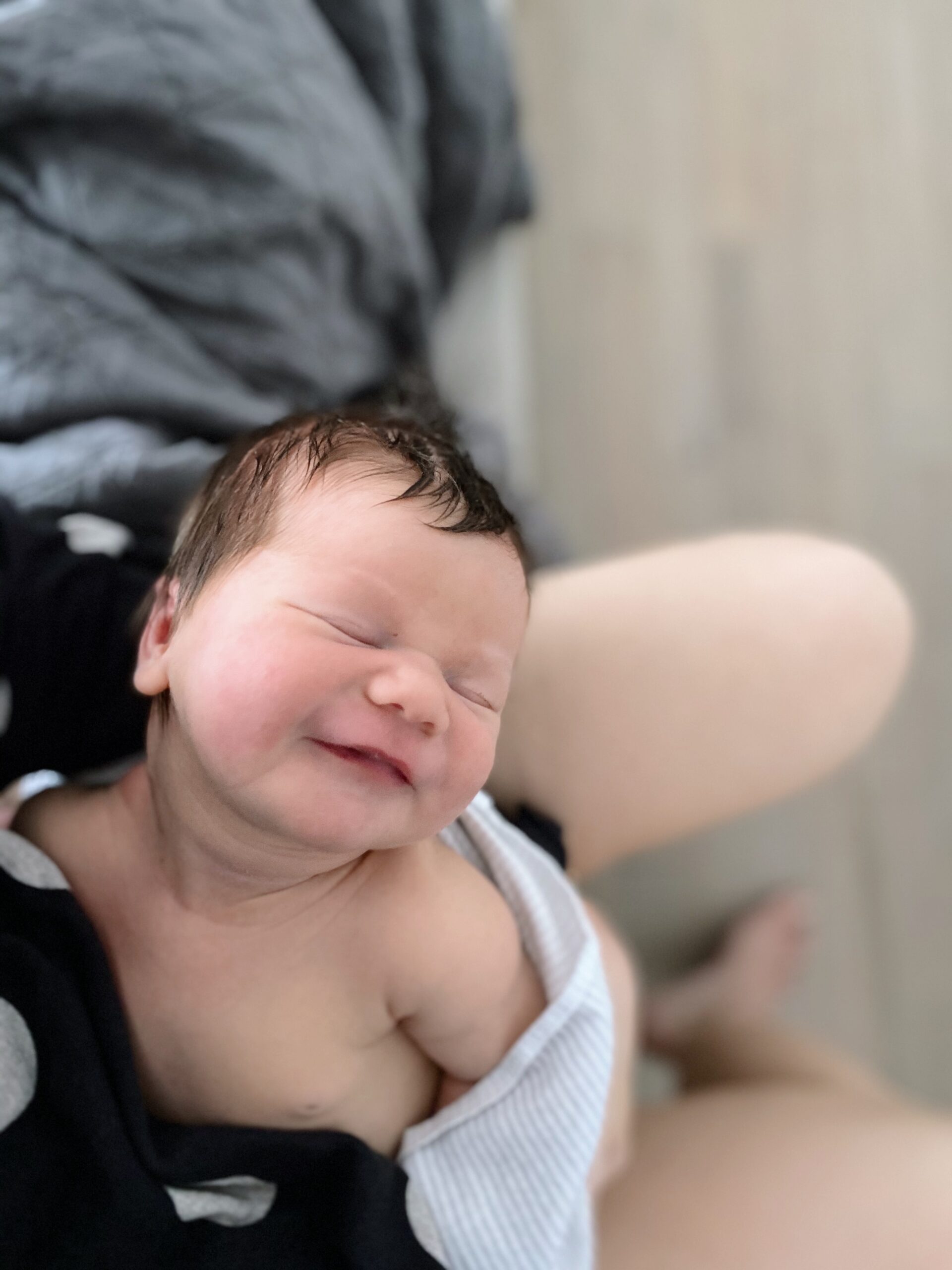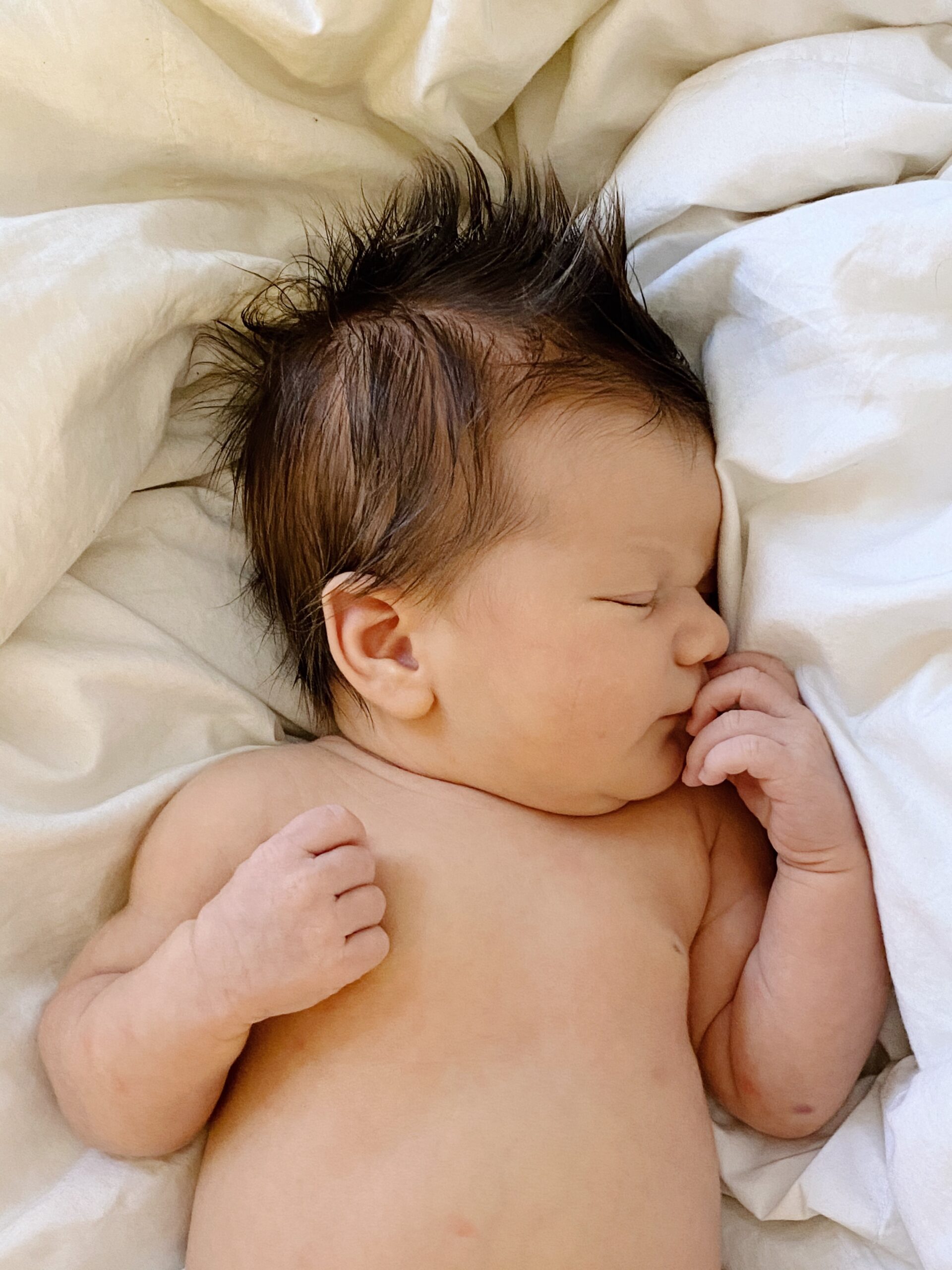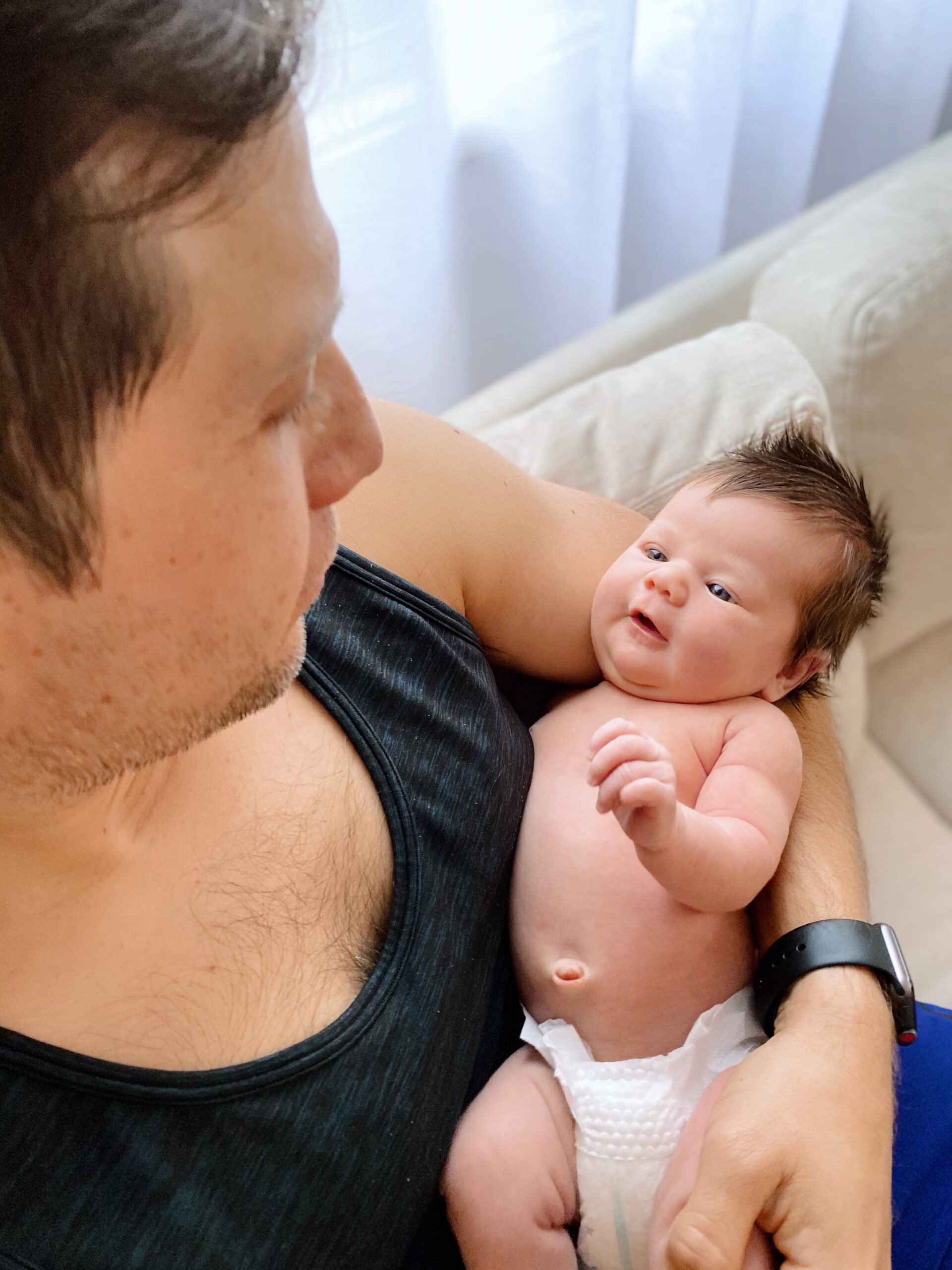 Halo has fuzzy auburn hair—you can best see the red undertones when they catch the sunlight!—and cerulean blue eyes. I'm already cataloging every priceless facial expression she makes in her sleep. She raises her eyebrows quizzically. She smiles as though she has a secret to tell. She scrunches her brow just like Ivan does when he's questioning something you've just told him.
Speaking of Ivan, watching him grow into being a dad is bringing me so much joy! He's fantastic with her, as you might imagine. He dances with her. He has the magic touch to get her to sleep. And he's already getting her on board with his taste in music. We've got David Bowie lullabies on repeat over here!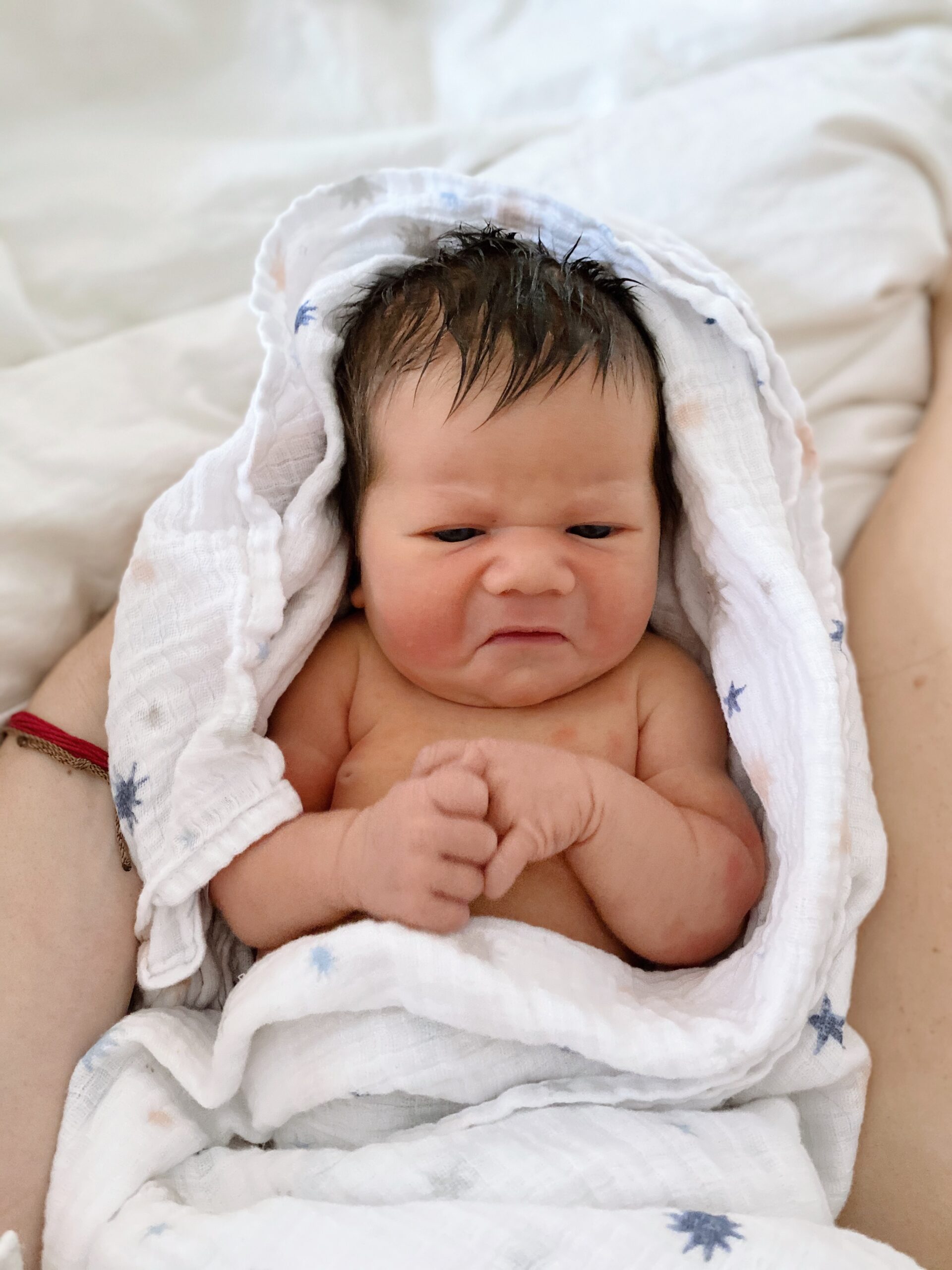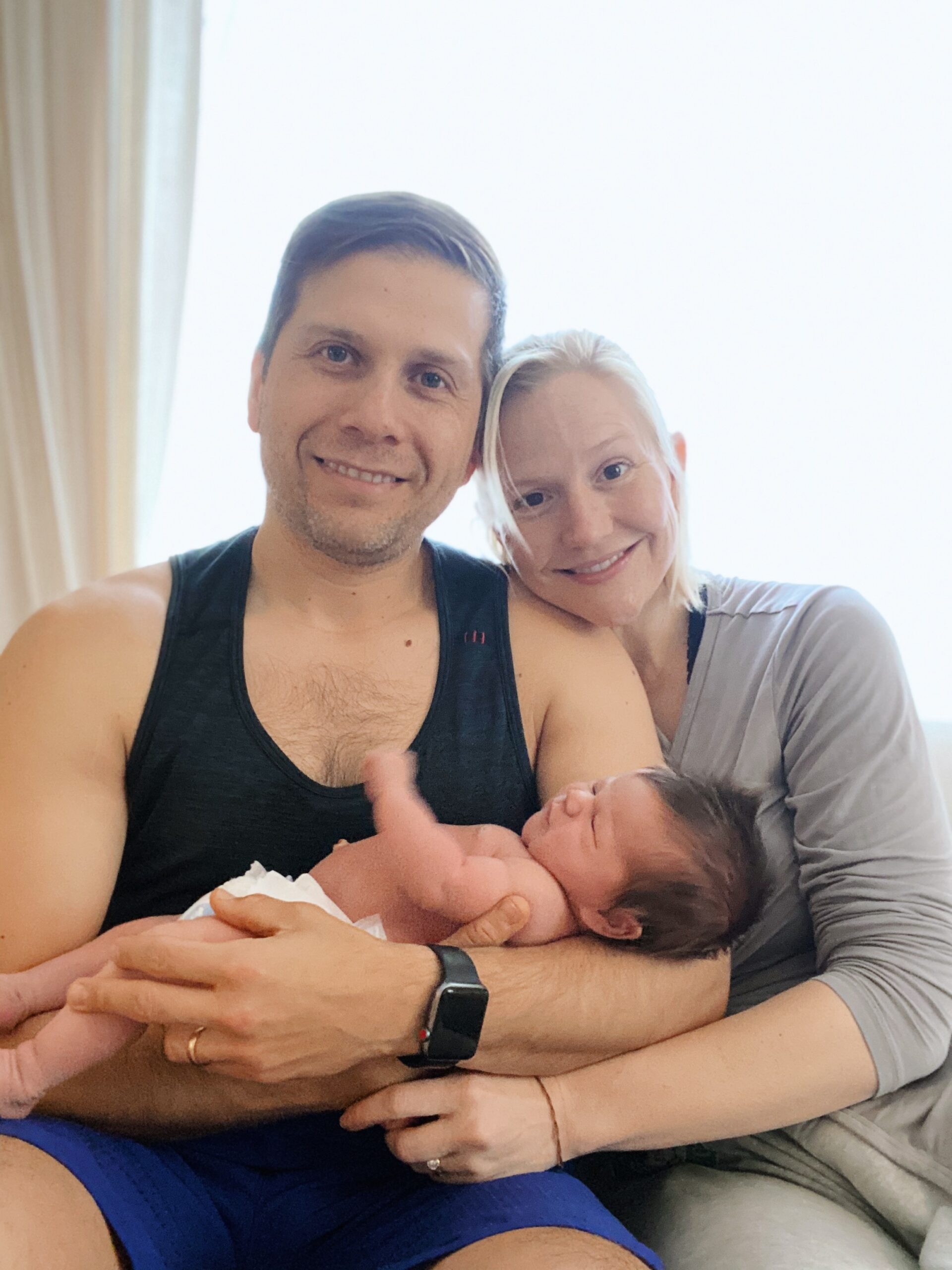 We were fortunate to have my mom with us for the first five days after her birth. Her presence was hugely supportive in that transitional time. (She's now safely returned to Toronto.) Now, even though the scary realities of COVID-19 loom outside our door, we're happy to be at home and learning all the ins-and-outs of being Halo's parents. I've been jotting notes about my birth story so that I can write it and share it in full soon. In the meantime, I'm posting plenty of fuzzy-haired Halo pics on Insta, so come visit us there for updates!