I'm currently juggling eight (yes, eight!) interior design clients! One of the tricky things about churning out client work is that it leaves little time to share the process here on the blog! But I'm trying to be better about it. I know you guys love to see how projects come together from start to finish!
One that I'm especially excited about right now is for a 40-something single dad with a young son. His style is decidedly midcentury. That era is classic, of course, but can easily feel like the set of Mad Men if you're not careful. My goal is to give him midcentury bedroom furniture that makes his personal space reflect his taste but pack tons of personality too!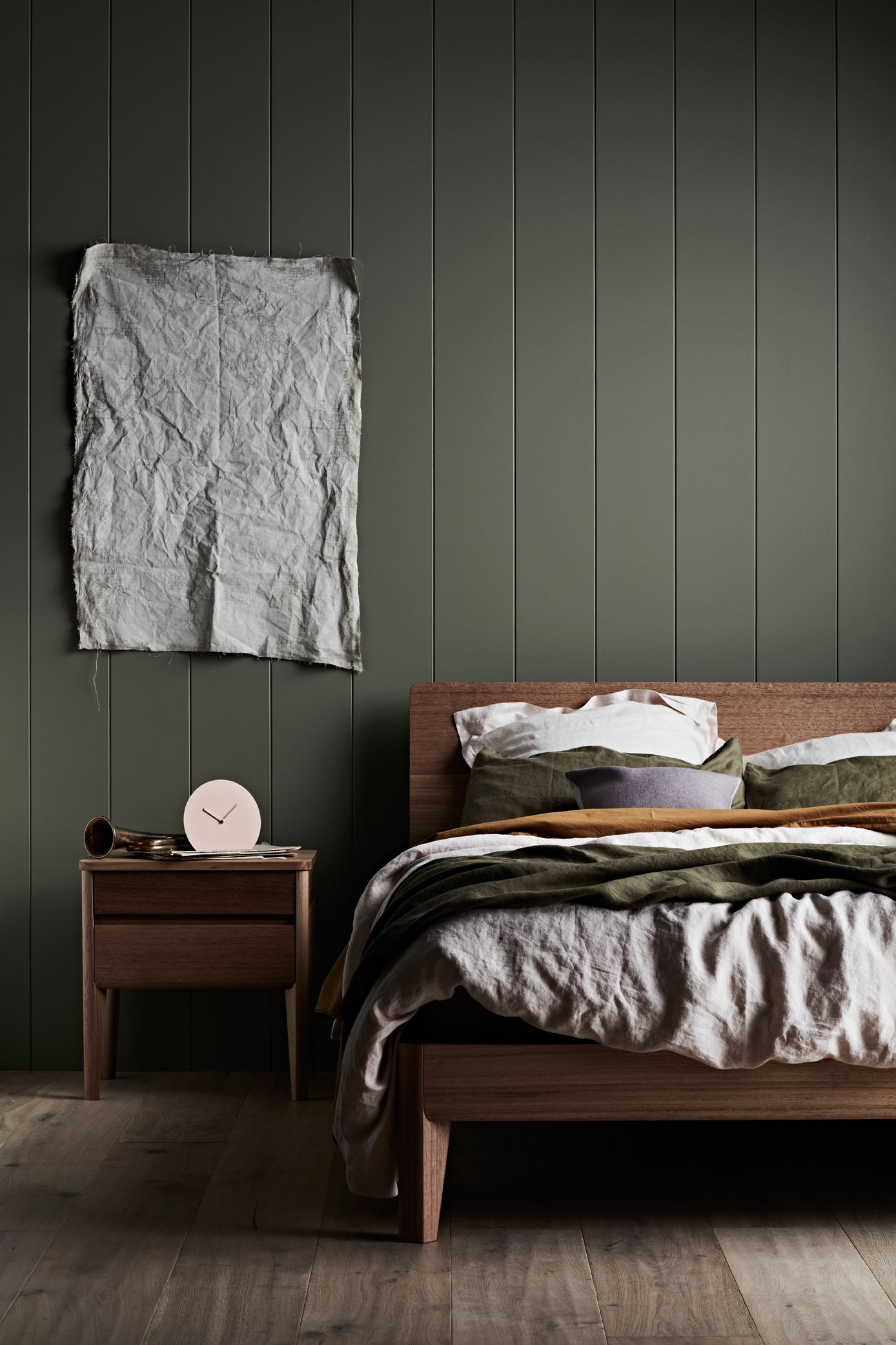 He's already shared that he'd like green walls in his bedroom. I'm envisioning a rich shade of parrot or olive green. (Maybe even a grasscloth wallpaper for a little texture as in the header image!) I'm loving these mid-century bedroom furniture finds from AllModern, like a campaign-inspired upholstered bed with handsome leather detailing. A pair of black marble tulip tables make for unexpected bedside accents. On the other side of the room, a sculptural walnut dresser is a refreshing alternative to a Danish mid-century chest of drawers.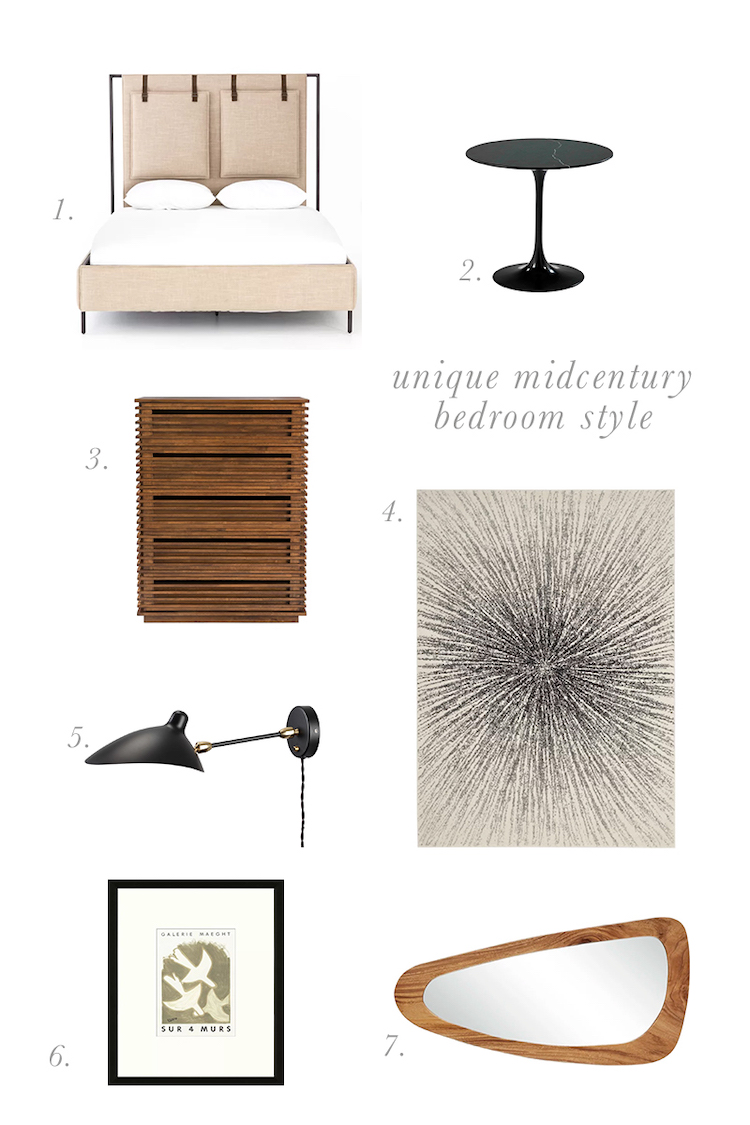 Starburst mirrors were a trend in mid-century decor. However, I love the idea of giving the starburst shape a twist by featuring it on a wool rug. Curved French mid-century wall sconces up the drama. A reproduction framed vintage poster from a 1958 Parisian art exhibition also nods to French influence. Last but not least, a wall mirror in a whimsical shape is the finishing touch on a mid-century bedroom that's anything but boring!
Keep the inspiration going with AllModern for: Mid-Century Modern Bedroom Furniture, Mid-Century Modern Chairs, Mid-Century Dressers, Mid-Century Modern Lamps, Mid-Century Modern Nightstands, Mid-Century Modern Beds, Queen Beds, Headboards, and Duvet Covers. Image sources: 1. 2.