There's no doubt that the holidays will look a little different this year. But that doesn't mean there aren't plenty of thoughtful gift ideas for these unprecedented times! My strategy is to offer a slice of normalcy by gifting an item I'd be creating myself if I were gathering with loved ones in person: A decadent charcuterie board!
Giving the gift of stylish snacking is easy. Simply choose cheese board essentials that the recipient will be happy to have in their permanent collection, then add a few edible extras to round out the gift. And as a bonus, since none of us are traveling anytime soon, why not make the eating experience a travel-inspired one while you're at it? I've gathered three location-specific sets below—all of them under $65 and available for one-stop shopping at Bed Bath & Beyond!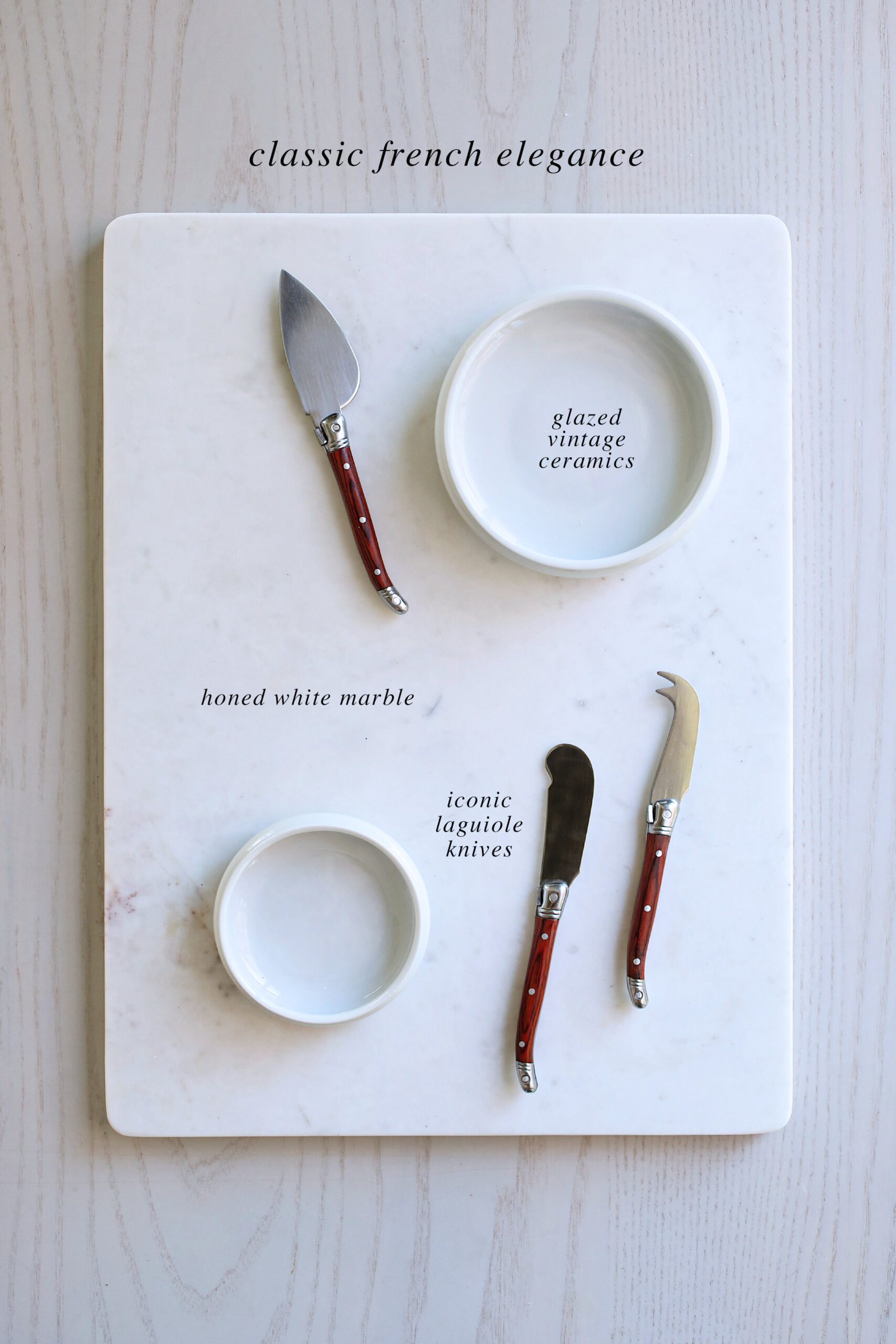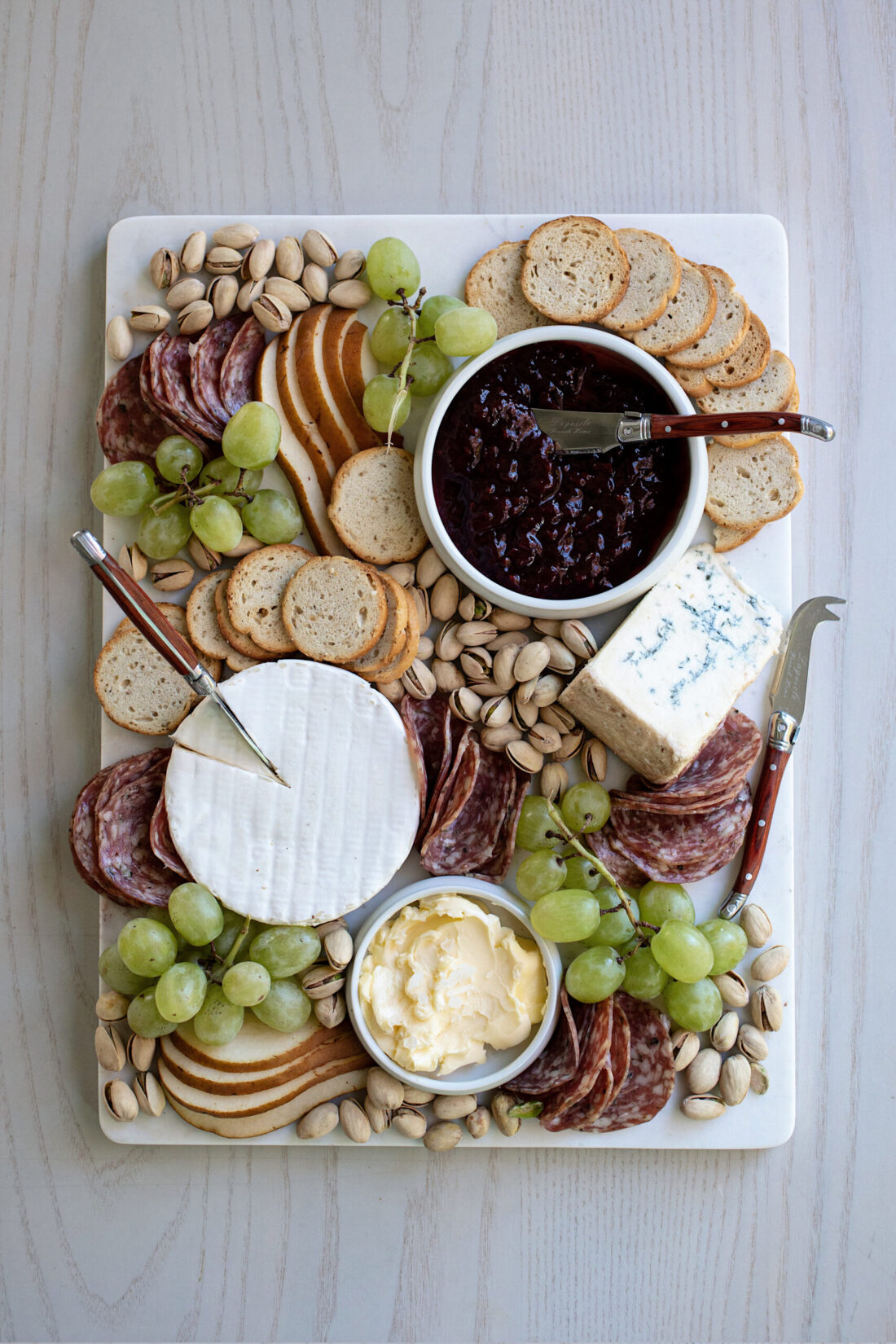 The Vibe: Classic French Elegance
The Tools: Set the scene with a honed white marble cheese board whose 16 x 20 inch size is just right for piling plenty of tasty snacks! Shallow white tapas bowls with a glazed ceramic finish evoke Parisian flea market finds and hold spreads like jam or salted butter. Finally, top it all off with a Laguiole cheese knife set from an iconic French favorite.
The Extras: If you're building the board yourself, start with cheeses like Brie, Camembert, and bleu, then fold in cured meats seasoned with with herbes de Provence. Sliced winter pears and pistachios add crunch, while baguette rounds are the ideal vehicle for it all! And if you're mailing the gift, packaged foods like saucisson sec or truffle salts inject French flair.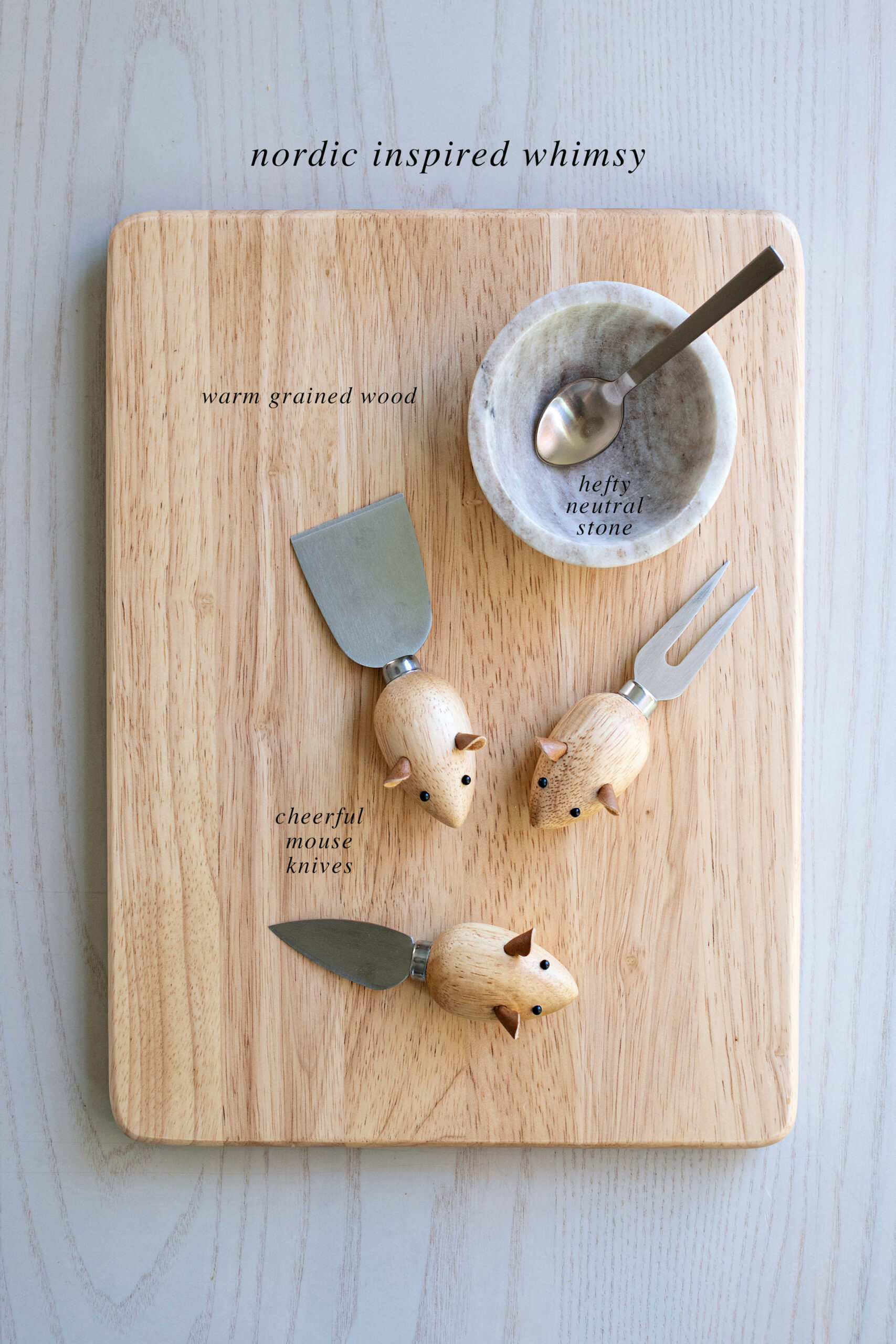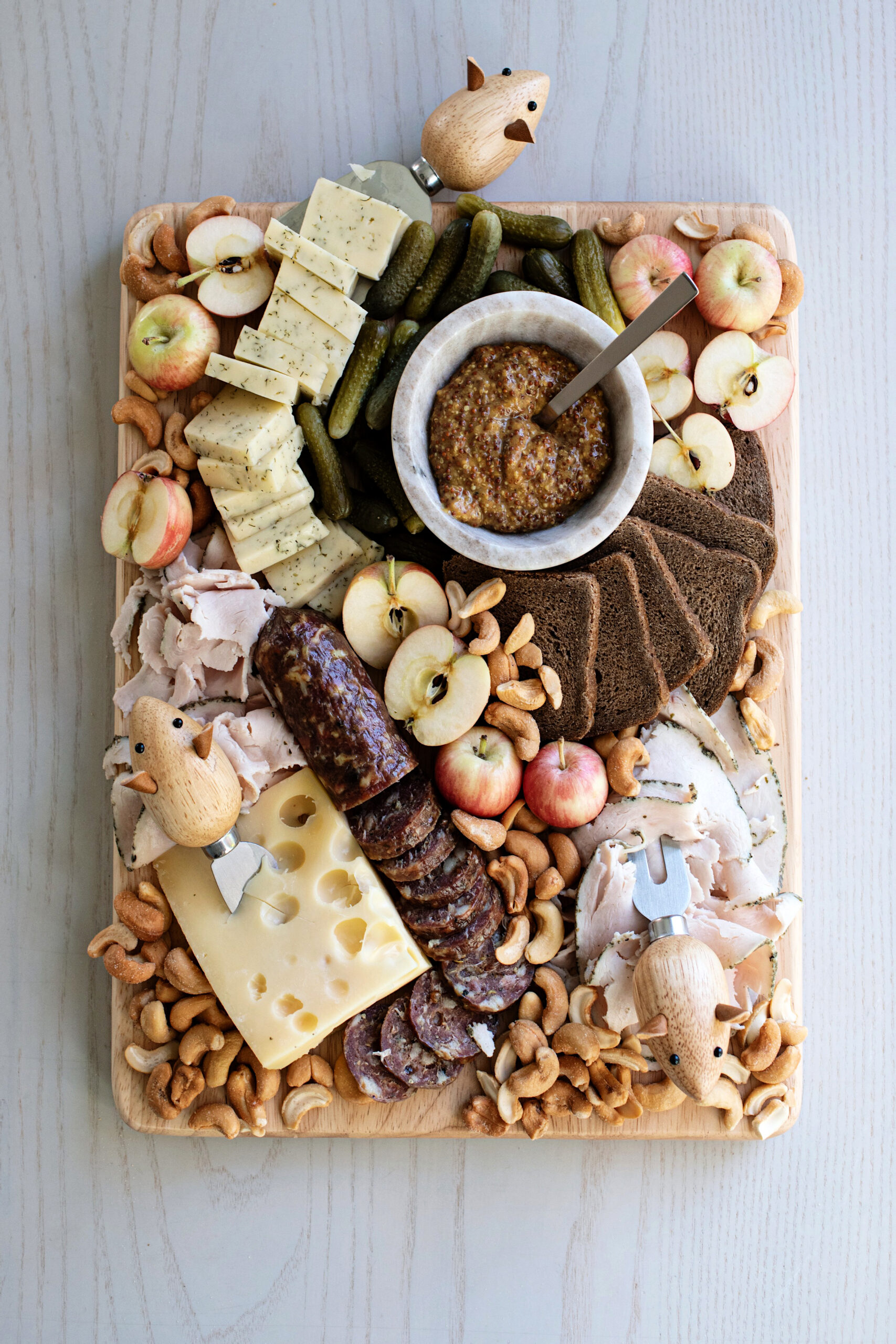 The Vibe: Nordic Inspired Whimsy
The Tools: A light and bright wood cutting board provides an inviting backdrop to this feast fit for a snowy day! Hefty, chunky marble bowls serve up grainy mustard with a copper spoon. But the best part of this playful charcuterie board is the trio of mouse cheese knives nestling amongst the goodies, waiting to sneak a snack when backs are turned!
The Extras: Delivering locally? It wouldn't be a Northern European cheese board without a holey offering like Swiss or Jarlsberg! Herbed options such as Danish Havarti work beautifully too. Mini sliced pumpernickel bread is delicious topped with hearty turkey or smoked Landjager sausage. And if you're shipping this gift, tuck a bag of seasoned beer nuts or a jar of horseradish into the box!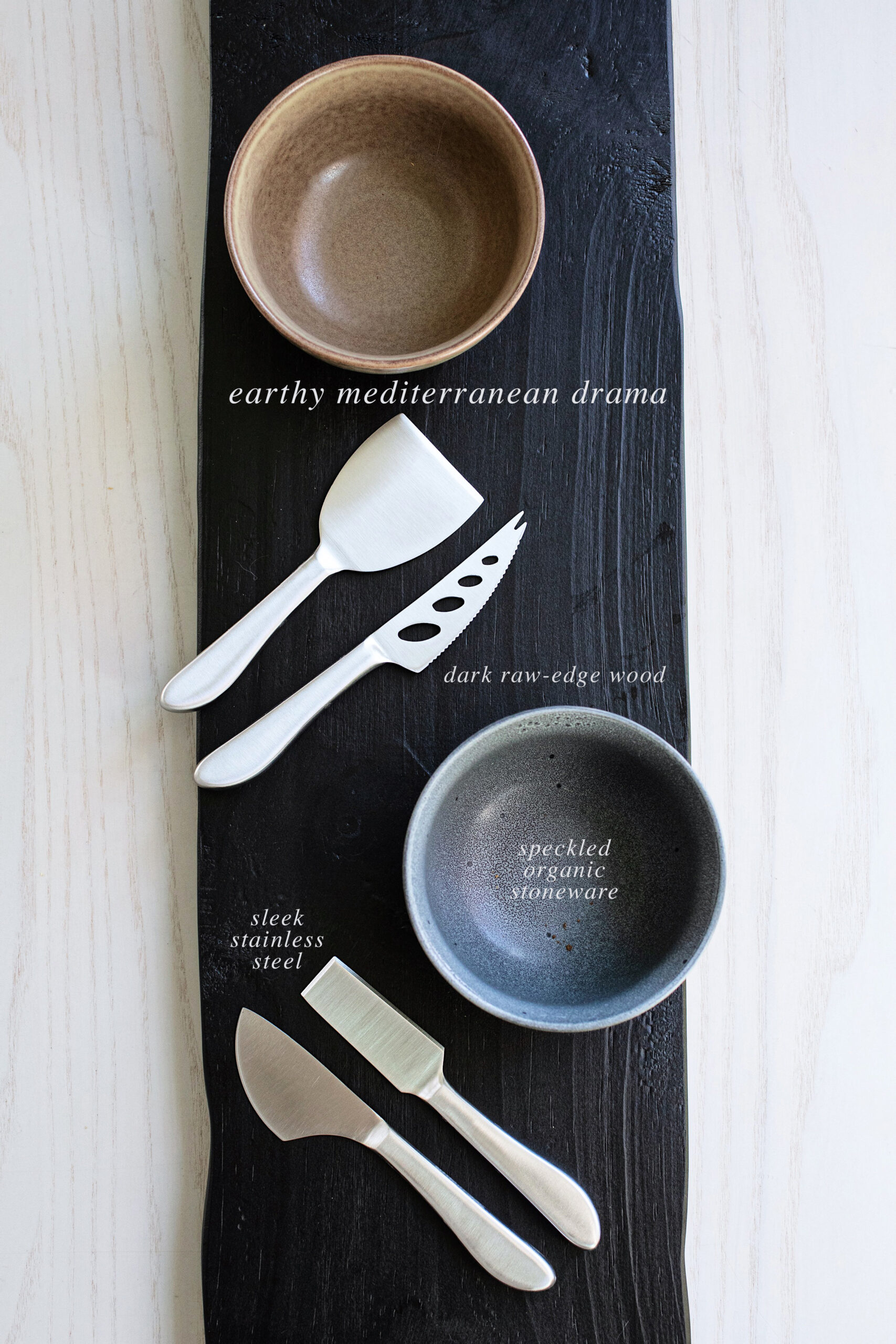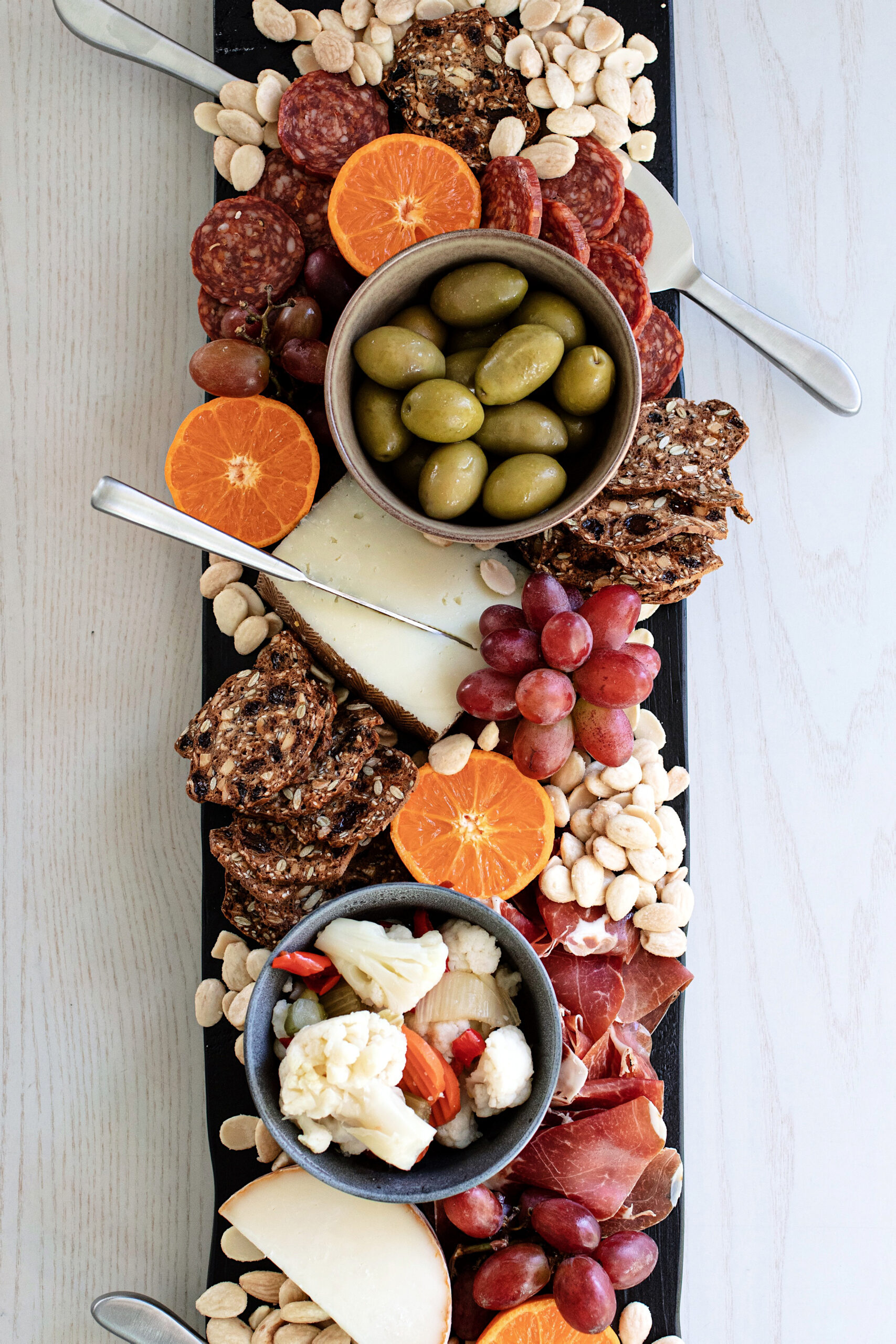 The Vibe: Earthy Mediterranean Drama
The Tools: A dark and rough-hewn charcuterie board with a raw edge and a narrow profile can't be beat for this tapas treat! Serve meaty olives and pickled veggies in speckled stoneware bowls with a handmade feel, then spear it all up with sleek, stainless steel cheese knives.
The Extras: For in-person thoughtful gift ideas, Iberico ham and Manchego cheese are a must for any Spanish-inspired cheese board. Juicy oranges bring both flavor and fragrance to the dining experience, and crackers studded with figs or dates have sweet and savory appeal. Packing it up? Plump Marcona almonds—either salted or seasoned with rosemary—evoke the taste of a trip to Europe, without ever leaving your couch!
Disclosure: I partnered with Bed Bath & Beyond to concept, style, shoot, write, and share this post with you. All opinions are and always will be my own. Thank you for supporting the brands that enable me to bring you fresh inspiration!