I have a new rule: For every time Halo wakes me up during the night, I get to have one cup of coffee the next day. (Today was a four cup day, yikes!) The good news is that I'm crushing on a new-to-me coffee brand that has a serious social impact mission. Meet BLK & Bold coffee, a company founded two years ago by best friends in Des Moines. Not only are many of their deliciously roasted beans Fair or Direct Trade sourced, but 5% of their profits are donated to organizations that support at-risk youth. Which means my tired-new-mom caffeine buzz is contributing to a great cause!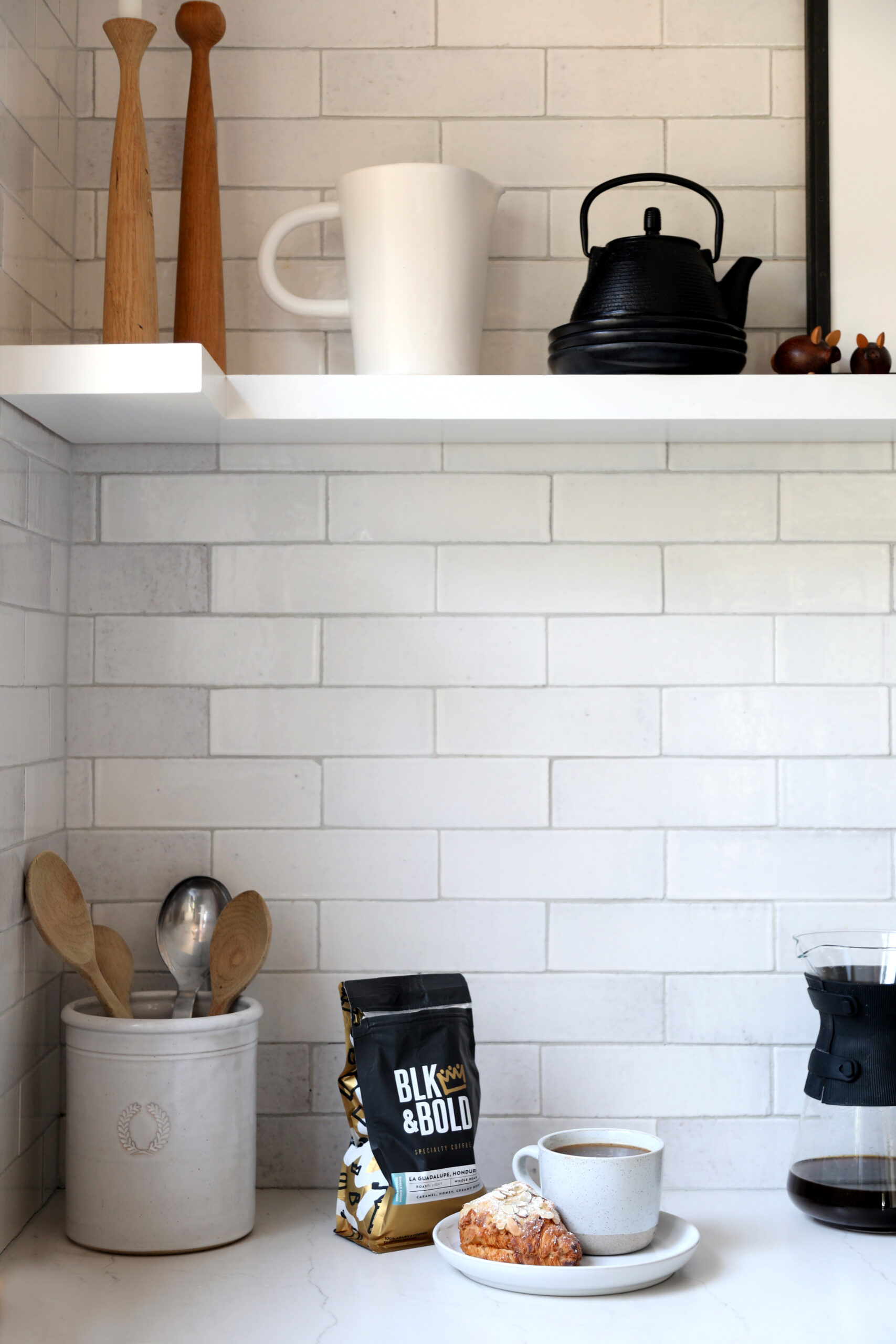 BLK & Bold founders Pernell and Rob were inspired to start the company by their own childhoods growing up in a low-income setting. Their mission is to make the specialty coffee experience more approachable, while also enabling "current urban youth in similar circumstances [to] defy their odds in pursuit of living their best lives." They're a nationally certified Minority Business Enterprise and a Certified B Corp Pending—and they recently became Amazon's best-selling new coffee brand!
Here at home, we've tried two varieties so far. The Limu, Ethiopia has seductively distinct berry notes that greet your nose immediately on opening the bag. And the La Guadalupe, Honduras offers up caramel and honey notes for a super smooth brew in your cup. I've been enjoying it each morning as a cafe au lait with cashew milk. Flaky croissant is optional but highly recommended…because it tastes so good to do good!