Todos Santos is one of my all-time favorite destinations. It's a small, vibrant, coastal town filled with rich culture and breathtaking views located at the tip of Mexico's Baja California Peninsula. If you're planning a trip to Baja and want the inside scoop on the best restaurants, check out Part I of my Todos Santos travel guide. Now, I'm back with a follow-up post detailing all the greatest places to shop and play in this highly coveted vacation spot.
Best Shopping in Todos Santos


Nomad Chic. Since I last visited 5 years ago, Nomad Chic has expanded, and I'm happy to report that it's even better! They've broadened both their clothing and homewares selections, and everything is, as the name suggests, chic. It's hard not to want to spend tons of money here between the linen resort apparel, stylish and unusual sunglasses and sandals, incredibly fragrant scented candles, handwoven blankets in neutral stripes…the list goes on. The store staff are also super sweet, so don't be surprised if you get to chatting with them for a while!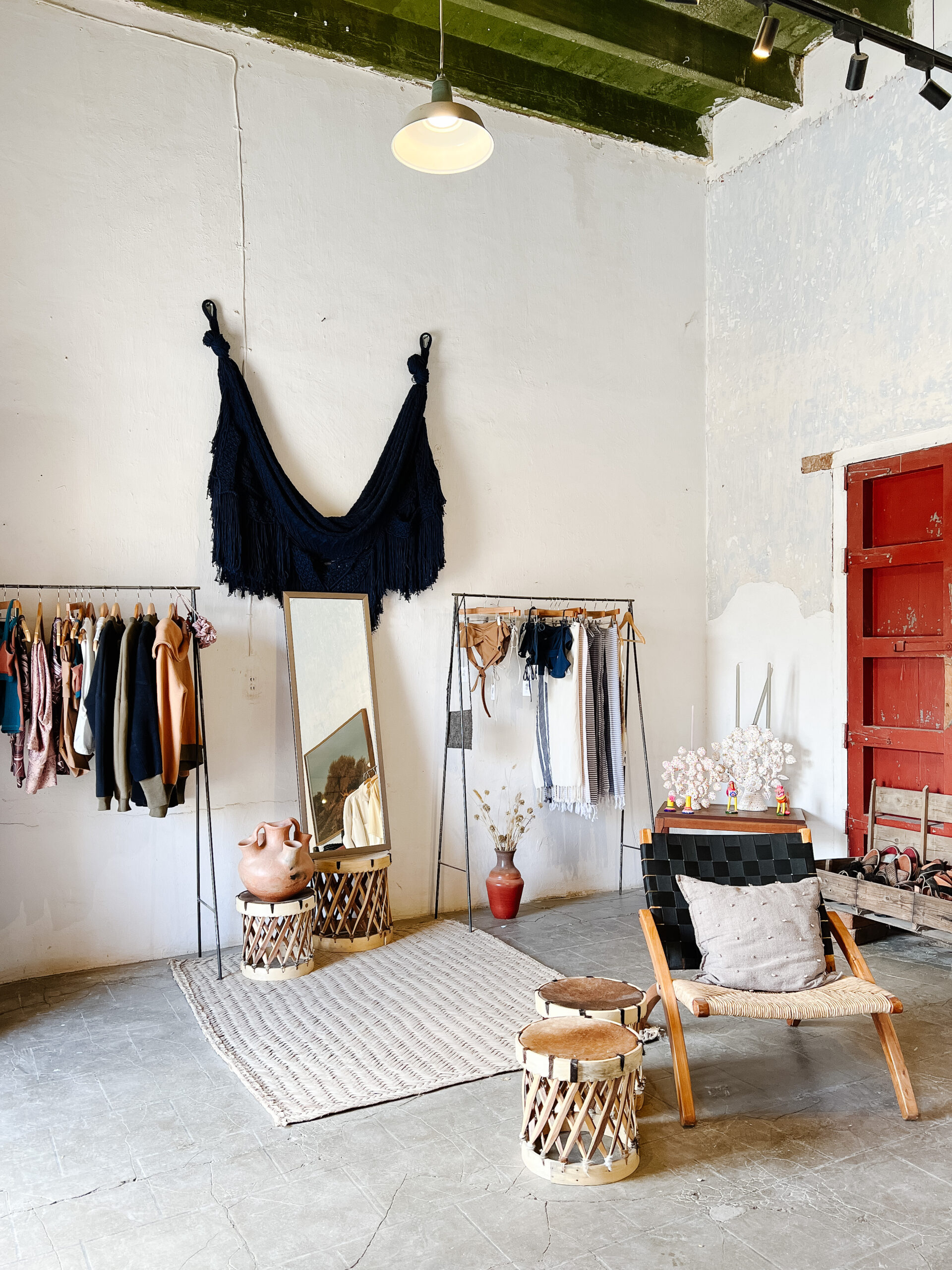 Pronto Muy Pronto. This home decor, apparel, and accessories shop is in a large, airy space about a 4-minute drive outside the downtown area and so worth the travel! Pronto Muy Pronto's products are all sourced from within Mexico and made by incredibly talented artisans. Here, you can find bathing suits and sundresses, ceramic place settings, vases, and some really cool locally made plant-based skincare.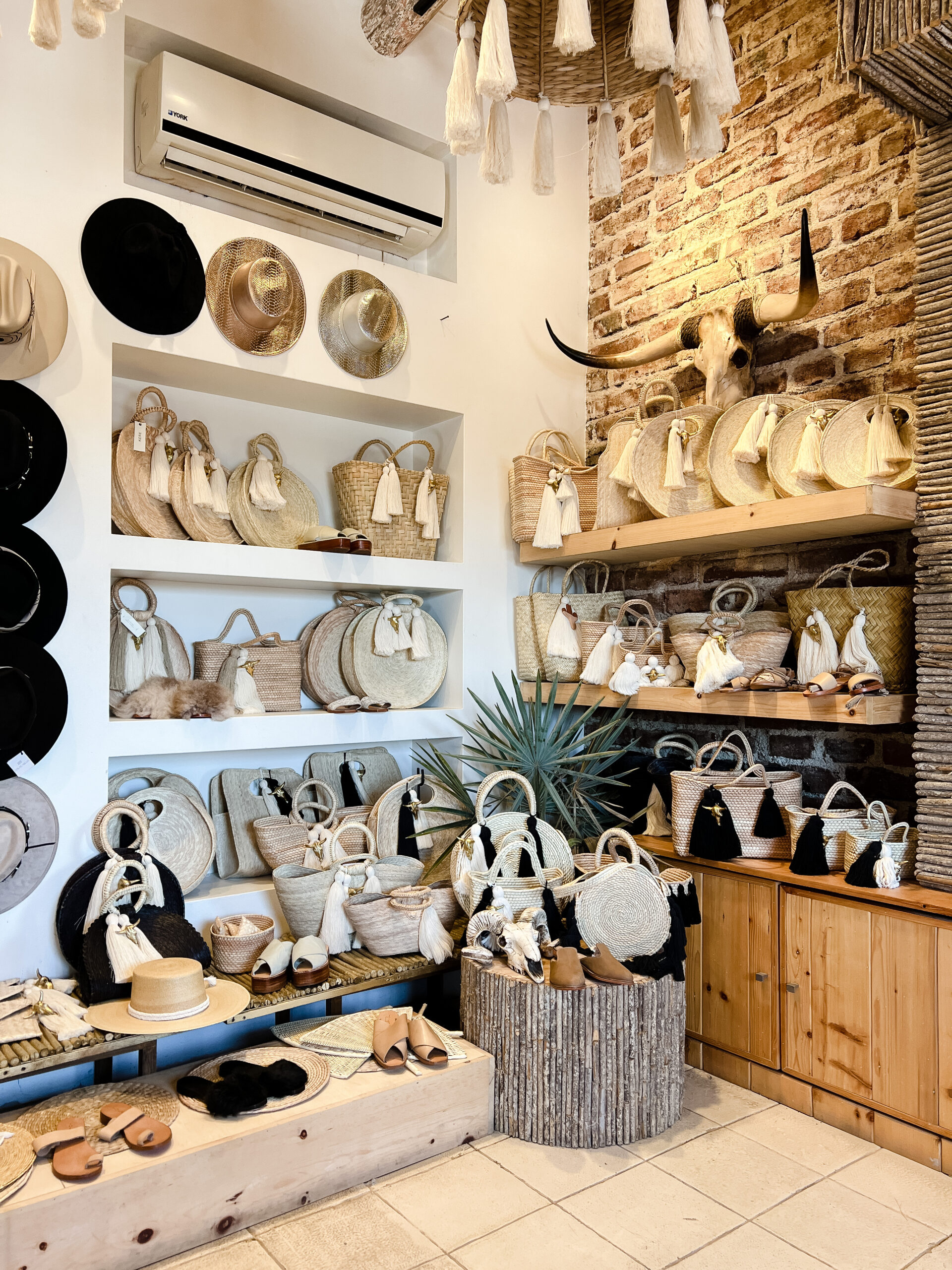 Kere. You can find tons of shops around Todos Santos that sell Baja-style handicrafts like sandals, woven bags, and hats. But Kere is the place to go when you want a curated selection of really well-made artisan accessories that you'll be proud to show off when you return home. (Plus, they look like they'll stand the test of time compared to what you'll find at the souvenir shops.) They have an impressive selection of flowy dresses, skirts, and tops perfect for summer nights out. The real showstopper, though, is the woven light fixtures suspended from the ceiling—they're made on site, available in all shapes and sizes, and can be shipped to the US. I've never seen anything else like them!
Desert Fox Vintage. This sweet little shop is run by a Canadian expat with fabulous taste (and lots of local insider knowledge). Stop by Desert Fox Vintage for vintage Levi's cutoffs, concert tees, sundresses both new and vintage, as well as playful jewelry and sunglasses. Like me, the owner has a particular fondness for stripes, so this is a great place to find classic, wearable items that don't look too hippy-dippy boho (like the ones you'll find in many of the other shops in town).
San Cristobal gift shop. Stock up on palo santo incense as well as locally sourced skincare lines like Persea and Akt Therapy at the San Cristobal gift shop. 
La Sonrisa de la Muerte. Pick up edgy-chic lithographs and illustrations at La Sonrisa de la Muerte, then frame them as an artful reminder of your trip when you get home.
Best Outdoor Activities in Todos Santos
Hiking. When it's time to work off some of the guac and margaritas you've been indulging in, there are a few easy-to-moderate public hikes overlooking the Hotel San Cristobal. The trail starts at the abandoned cannery just before the entrance to the hotel, and the view of the ocean at the top of the climb is a memory that will stay with you forever! 
Swimming with whale sharks. Swimming with the whale sharks in nearby La Paz is a popular activity for tourists. We initially wanted to do this, but we backed out when we learned more details: it requires a long boat ride that takes you out to sea for several hours, it's somewhat expensive, and depending on the time of year you're there, the water can be very cold. I don't doubt that it's 100% worth it, but plan for it to take a full day and ask about water temperatures before you commit. 
Surfing or paddle boarding lessons. For a half-day activity, look into surf or paddle board lessons at Cerritos Beach. La Sirena Eco Adventures is a popular, women-owned surf school. 
Take a Pass: Every online guide to Todos Santos raves about The Blanket Factory, a roadside store just south of town. I'm at a loss for why. They have the exact same kitschy blankets and textiles sold at all the touristy shops in the central plaza. Don't waste your time.
Shopping definitely isn't the main reason to go to Todos Santos, but you'll want to save a bit of room in your luggage if you stop by any of these hidden gems! Have you been to Baja recently? What are your favorite places that I should add to the Todos Santos travel guide?