Every year at this time I start to itch for a decor change. Maybe it's the long winter spent inside, or maybe it's the feeling of Spring renewal in the air. Whatever the cause, I look around and want to transform it all! Of course, it's not practical to redecorate completely just because a new season has arrived—but a few well-chosen bedroom decor swaps can foster a whole new vibe.
These ideas apply to any room in your home, but they're illustrated especially nicely with these bedroom finds from All Modern! Put these tips to work to create a totally different look without breaking your budget—or your back!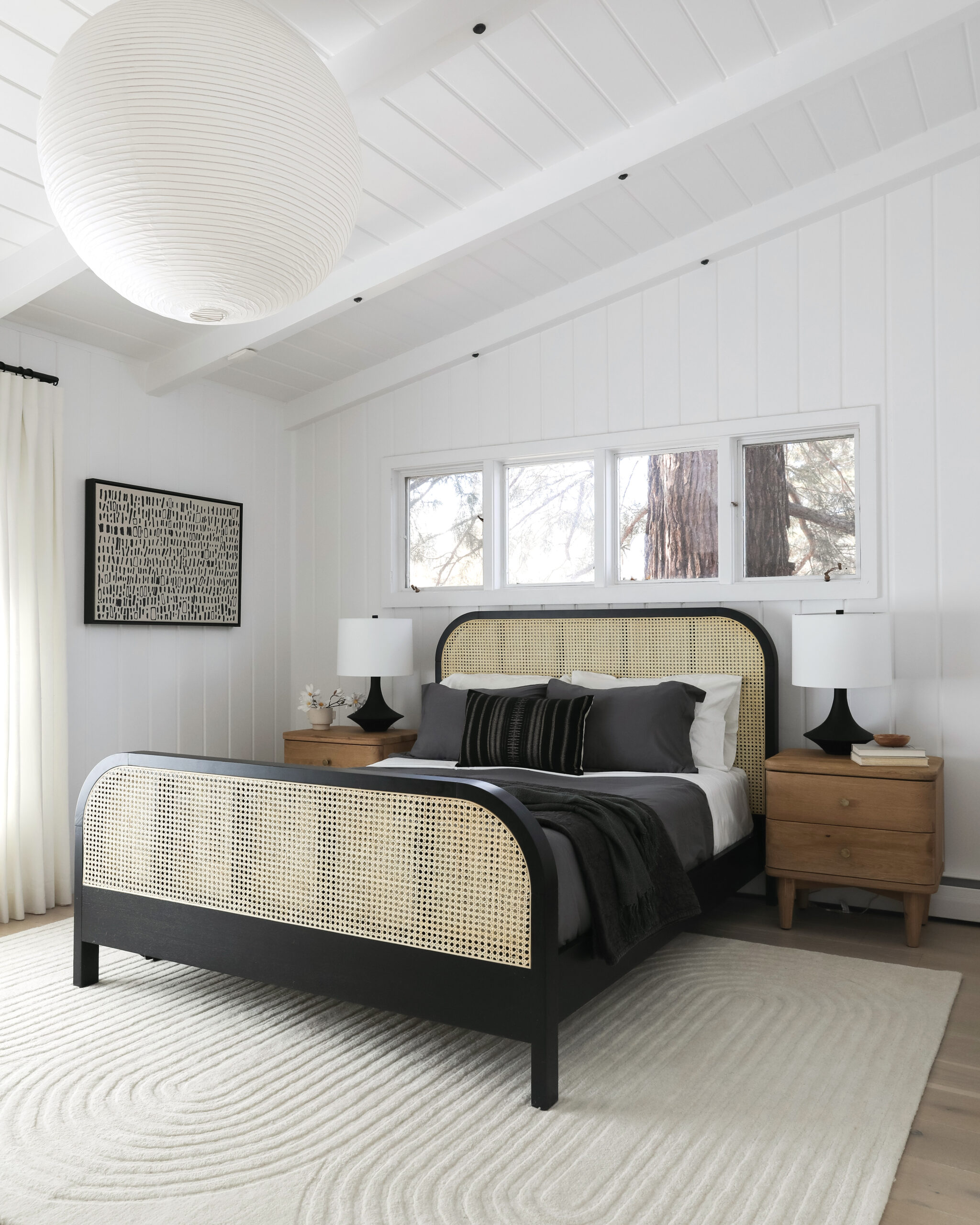 How to Plan a Successful Bedroom Refresh
A successful refresh for any space hinges on two things! It starts with selecting the right foundation pieces to begin with. These are the large furniture items that won't change from season to but will provide a stylish, versatile backdrop when you swap small things. And then, of course, there's a science to knowing which bedroom decor swaps are the most impactful to make for a whole new look!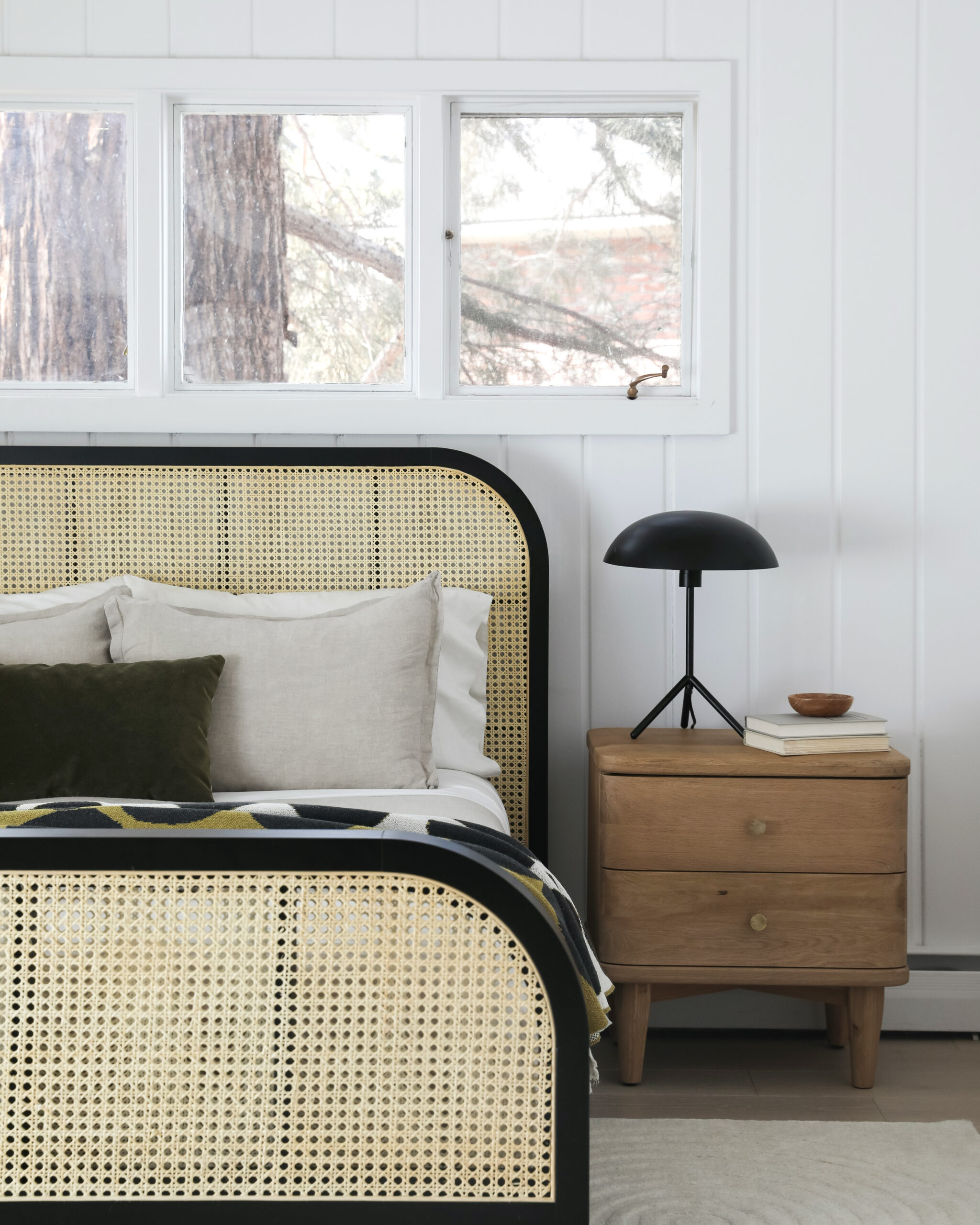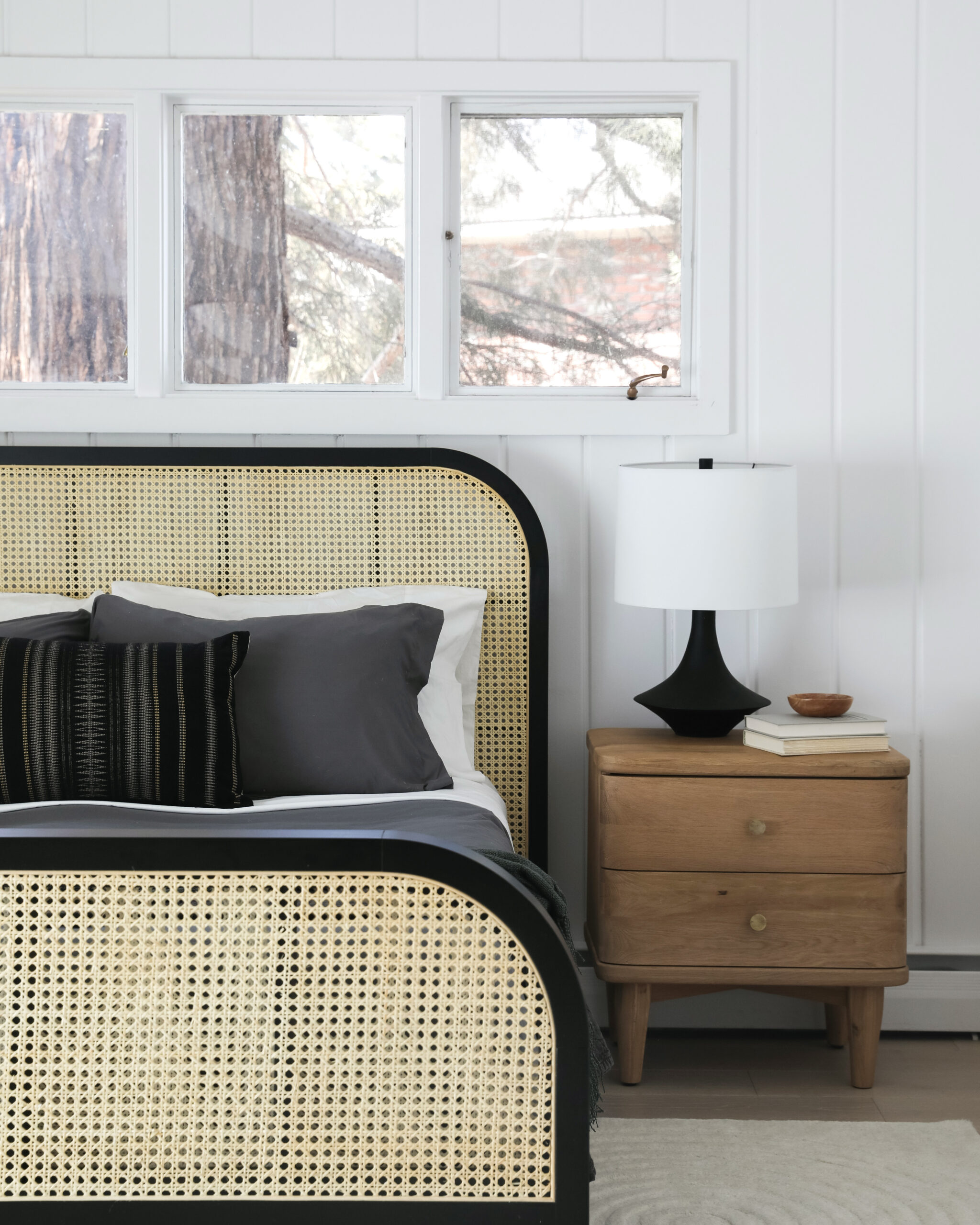 Choosing Versatile Bedroom Furniture
The trick to selecting bedroom furniture that feels fresh from season to season is to strike the balance with pieces that have subtle personality, but that also have an adaptable presence. This is where aspects such as artisan construction, unique silhouettes, and high-quality finishes come into play.
In this instance, the black cane bed is exquisitely crafted but its neutral palette and quiet curves let it slip into any aesthetic. The bed's curved edges are echoed in the white oak nightstands—yet the combo doesn't feel matchy-matchy. And finally, the 100% wool rug lays a cozy foundation while also bringing a touch of pattern through its raised curves.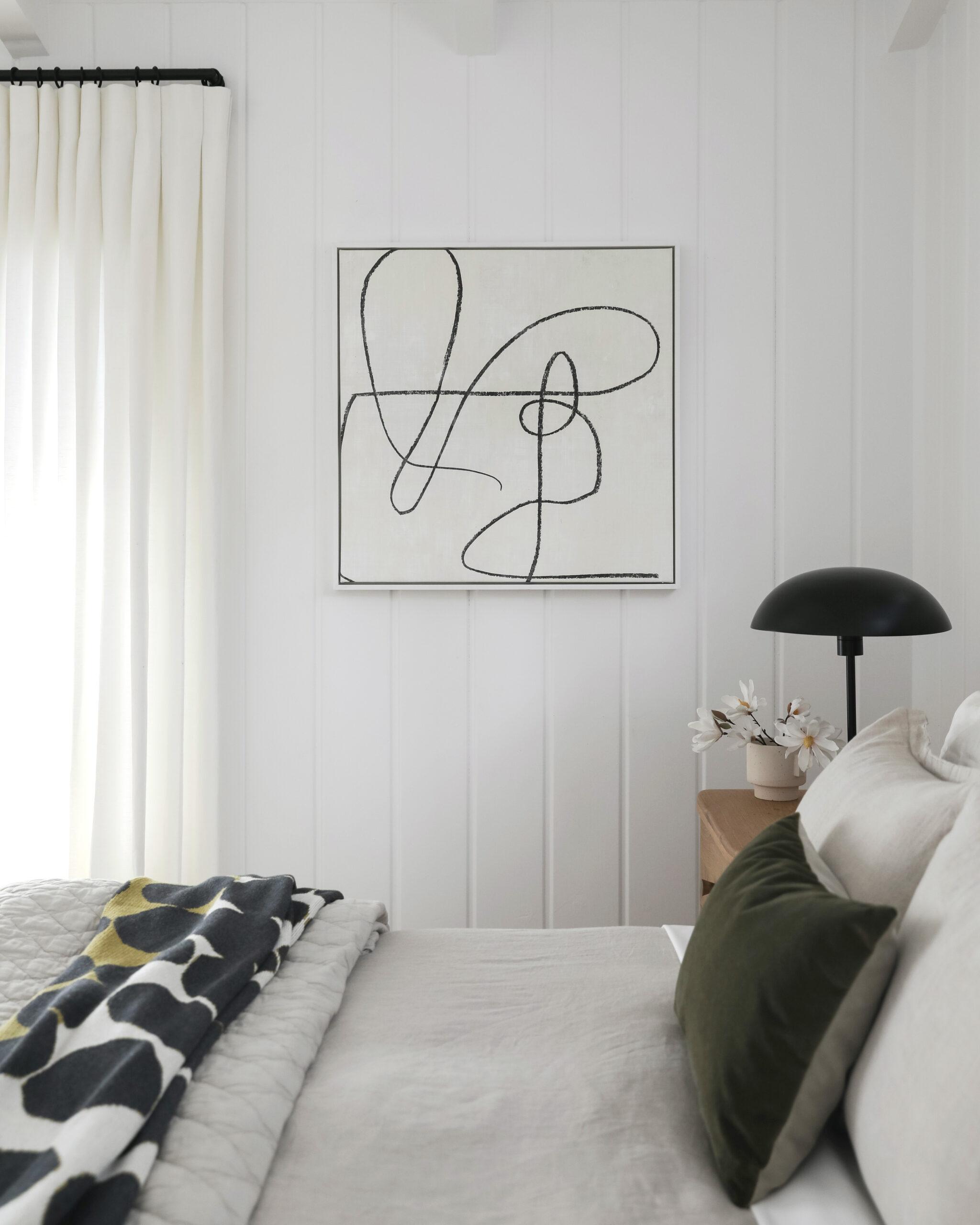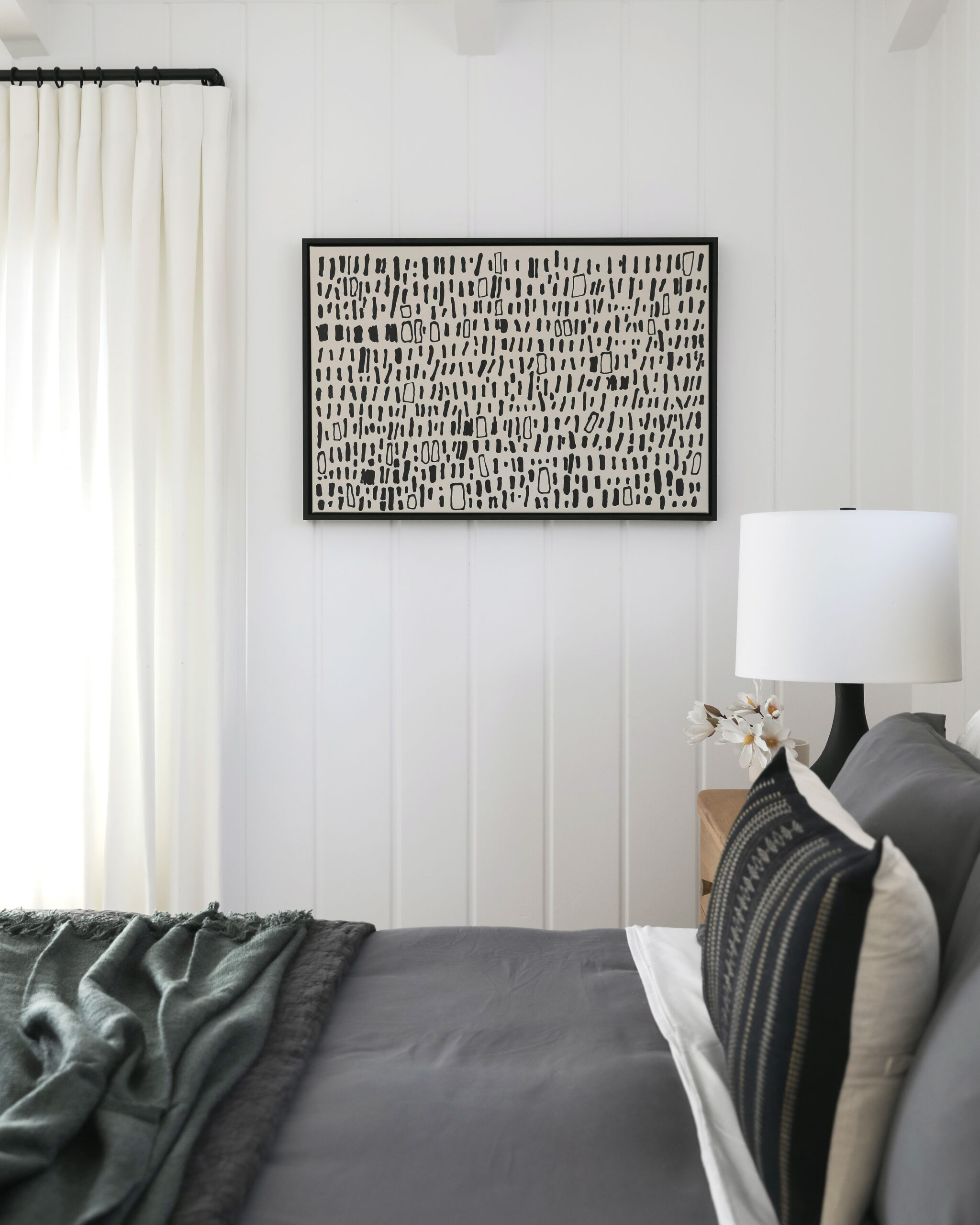 The Most Impactful Bedroom Decor Swaps
Of all the elements in a bedroom, there are three I find most effective for changing out to set a new tone. And the first of those is bedside lighting! Lamps are like functional sculptures. Their shape and the materials used to construct them make such a distinct statement. In the first setup, a pair of metal tripod lamps injects midcentury flavor; and in the second scene, a duo of resin lamps feels like objets found in a global bazaar!
Artwork is the second element I focus on when looking for impactful swaps. Here you can see how a white framed canvas adds to the bright, playful pop art tone of the first vignette. And in contrast, a moody black framed canvas reminds me of a deconstructed tribal textile. Both are so lovely, it all depends on the look you want to foster!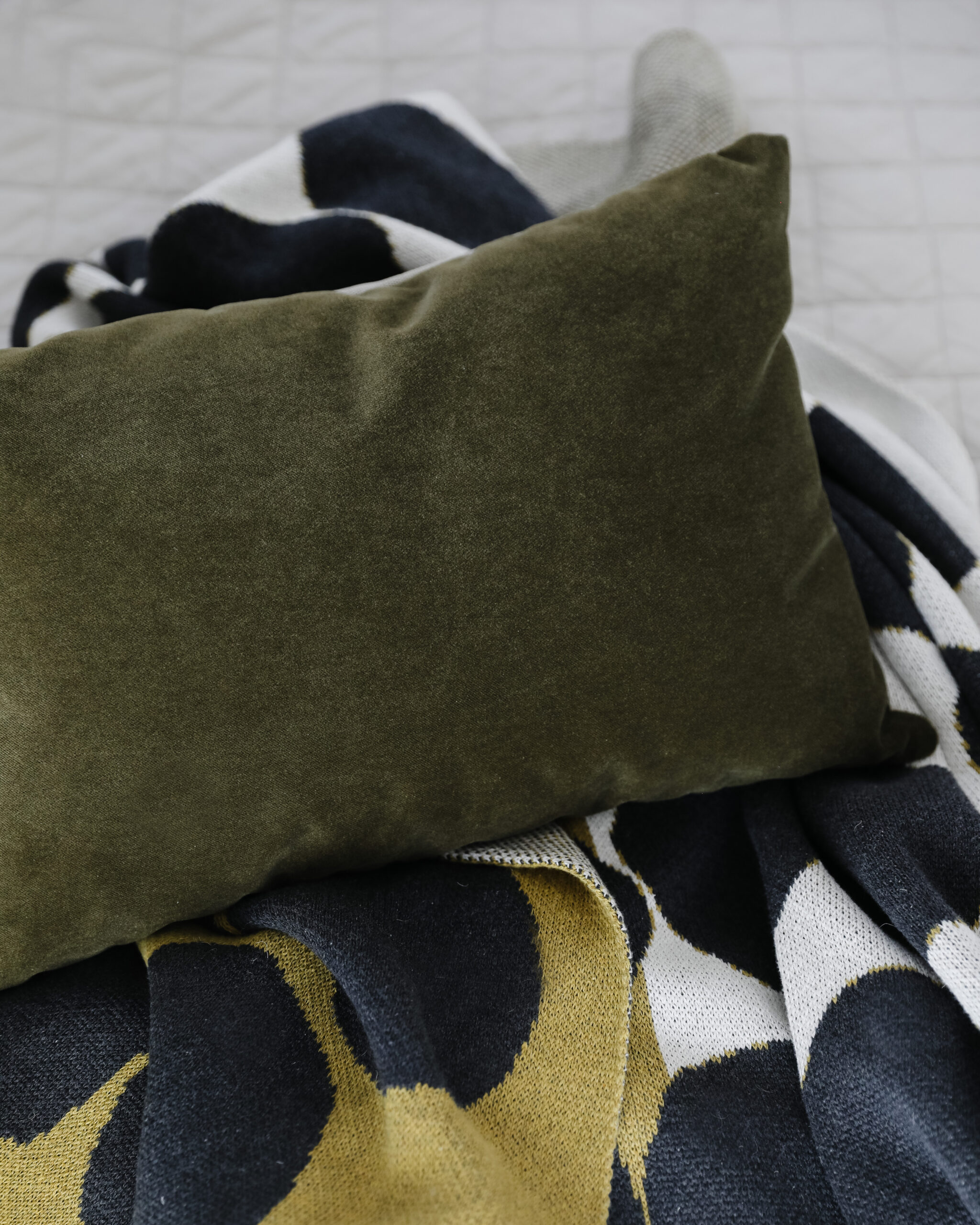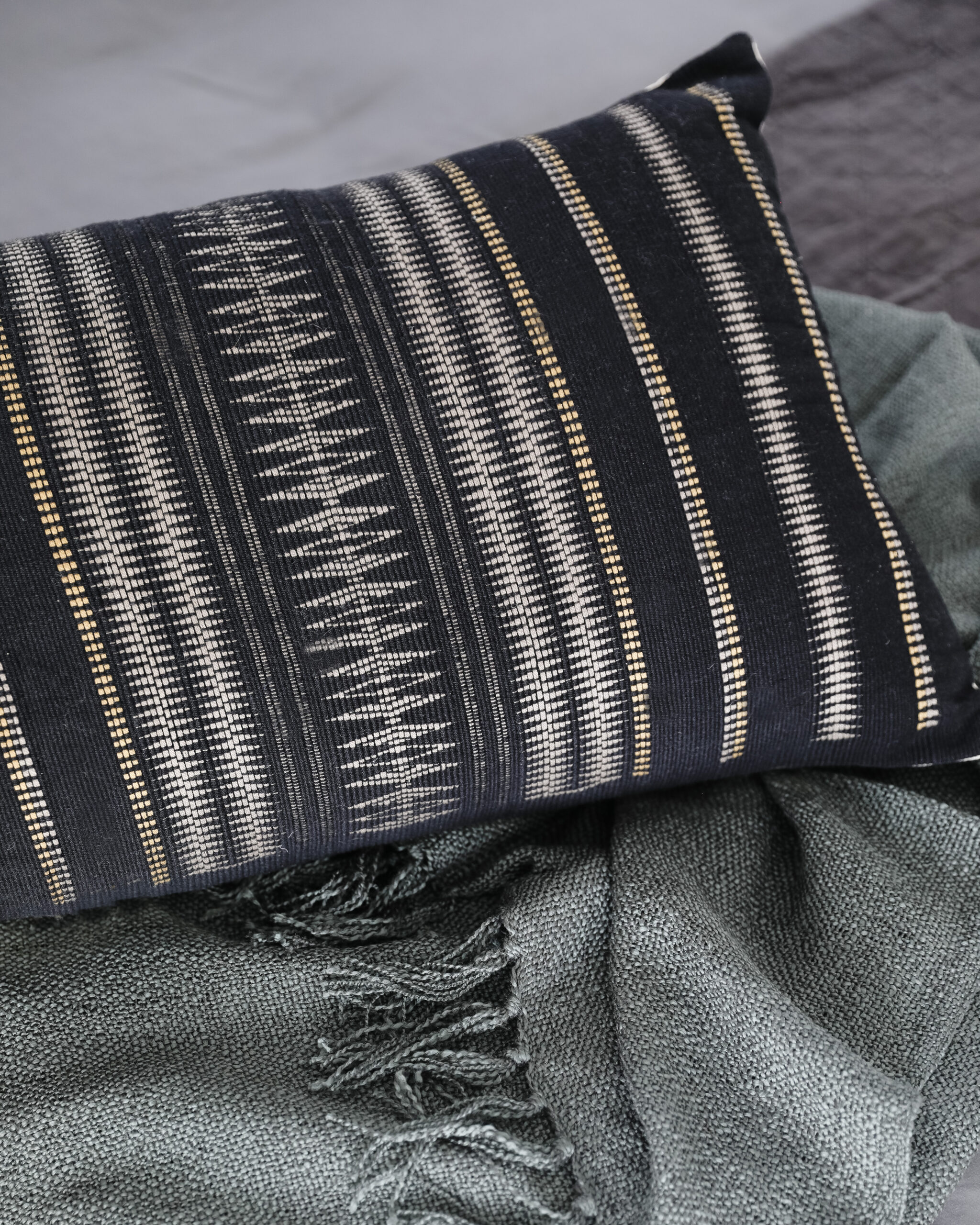 Putting the Finishing Touches on your Bedroom
Of course, nothing is faster and easier than new linens to update a bedroom! In these photos I've changed out my duvet and shams for the most contrast between the two setups, but the real personality lies in the lumbar pillow and throw blanket accenting the bed. In our midcentury space, mod shades of olive green characterize a velvet pillow and a spotted throw blanket. Meanwhile, a woven striped pillow and raw fringed throw blanket continue the found global story of our second vignette!
Even as I write this post and look at these photos, I can't get over how few elements actually were swapped to create these two totally different looks. It couldn't be more simple to give your home a refresh when the seasons—or your mood—change! Whether you're laying the foundation or just adding in new accents, shop all these pieces at AllModern using the links below. Happy decorating, friends!

Disclosure: I partnered with AllModern to concept, style, photograph, write, and share this post. All opinions are and always will be my own. Thank you for supporting the brands that allow me to bring you fresh inspiration!