There's no question that Spring is my favorite season! From Easter to Mother's Day brunch to the many spring birthdays—including my own!—the months between March to June feel like one big celebration. And lucky for us, Mother Nature follows suit, providing an abundance of buds, blossoms, and greens plus fresh, energizing foods for all our gatherings. And when it comes to setting a table for your loved ones this time of year, brunch is a natural fit: the sunny daytime light combines with the vibrant table array to let the Spring sing! So in honor of bounty the season's, I rounded up a talented team to illustrate my top ideas for your next spring brunch.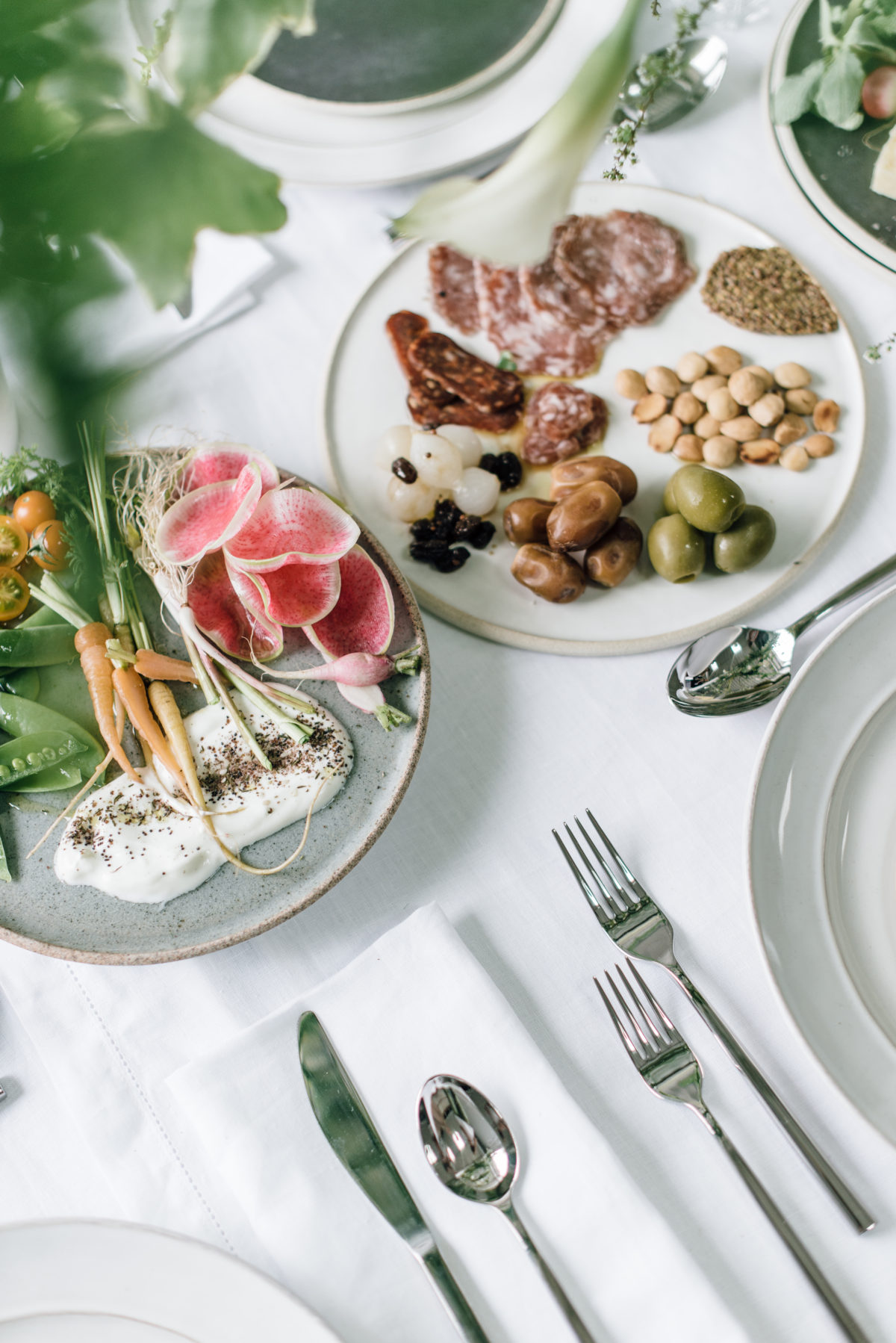 Let the Ingredients Do the Work: When you're planning your brunch menu, Spring's best ingredients need very little help to shine. Head to your local farmers' market and fill your basket with just-plucked carrots, juicy radishes, and sweet young peas. Their delicate appearance and sweet taste are all you need for a standout crudite platter. Also, plan for items that can be served cold or at room temperature. Not only will you prevent yourself slaving over a stove, you'll let the bright flavors of Spring's finest come through.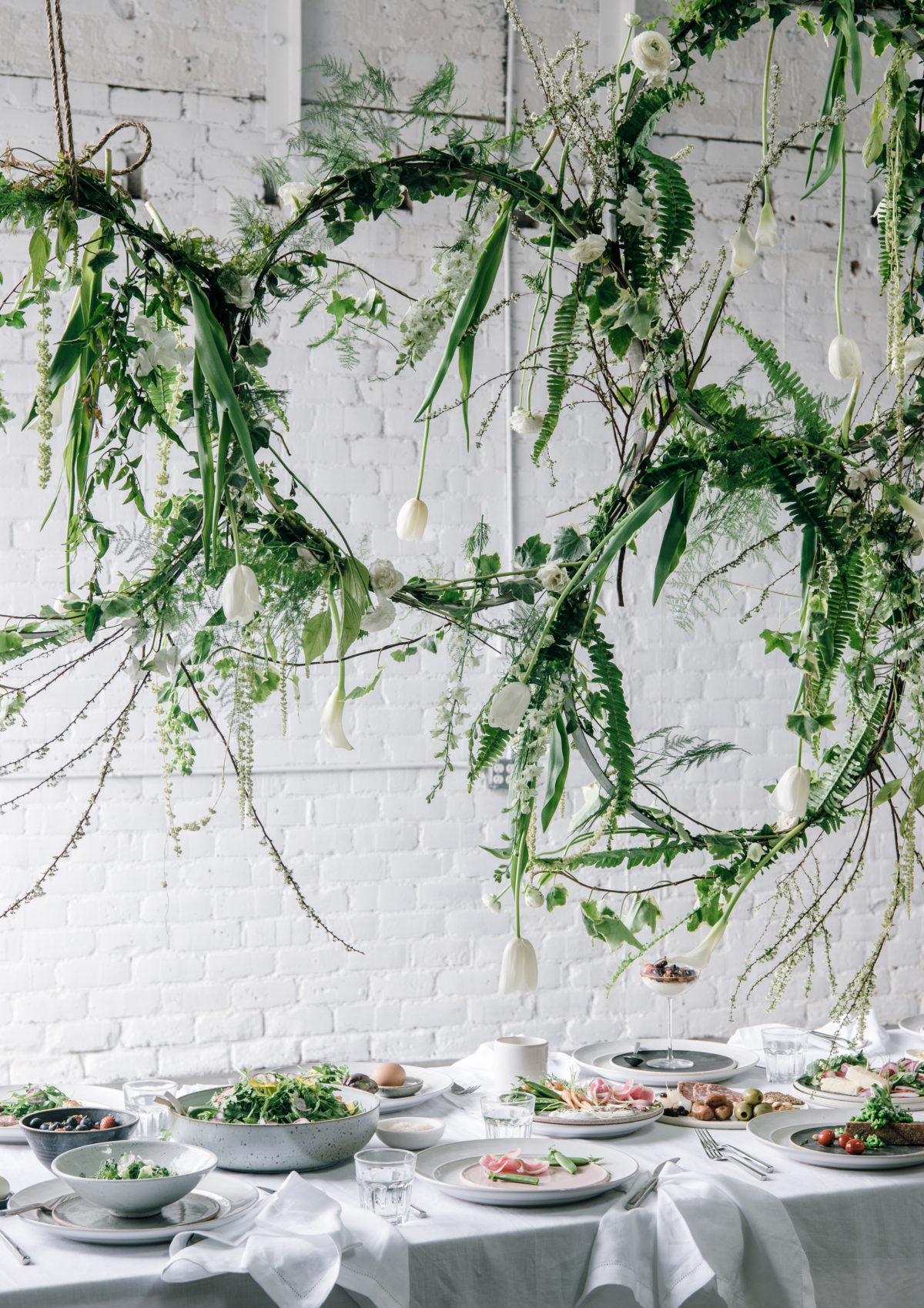 Play with New Combinations: Don't be afraid to mix things up when choosing tablewares for your brunch. Creative and unexpected combinations bring an energy to the table as no matched set can. Choose a palette—here I selected neutral hues with accents of blush—then grab whatever pieces fit the bill. I used dinnerware basics from Pottery Barn as my foundation, then added a layer of artistry with salad and serving plates from an amazing local ceramist named Sheldon Ceramics. Vintage one-offs that I've been collecting over the years rounded out this eclectic yet surprisingly cohesive mix. So don't worry if you don't own enough settings for everyone on your guest list, just start playing with what you've got and you're sure to create something worth sitting down to!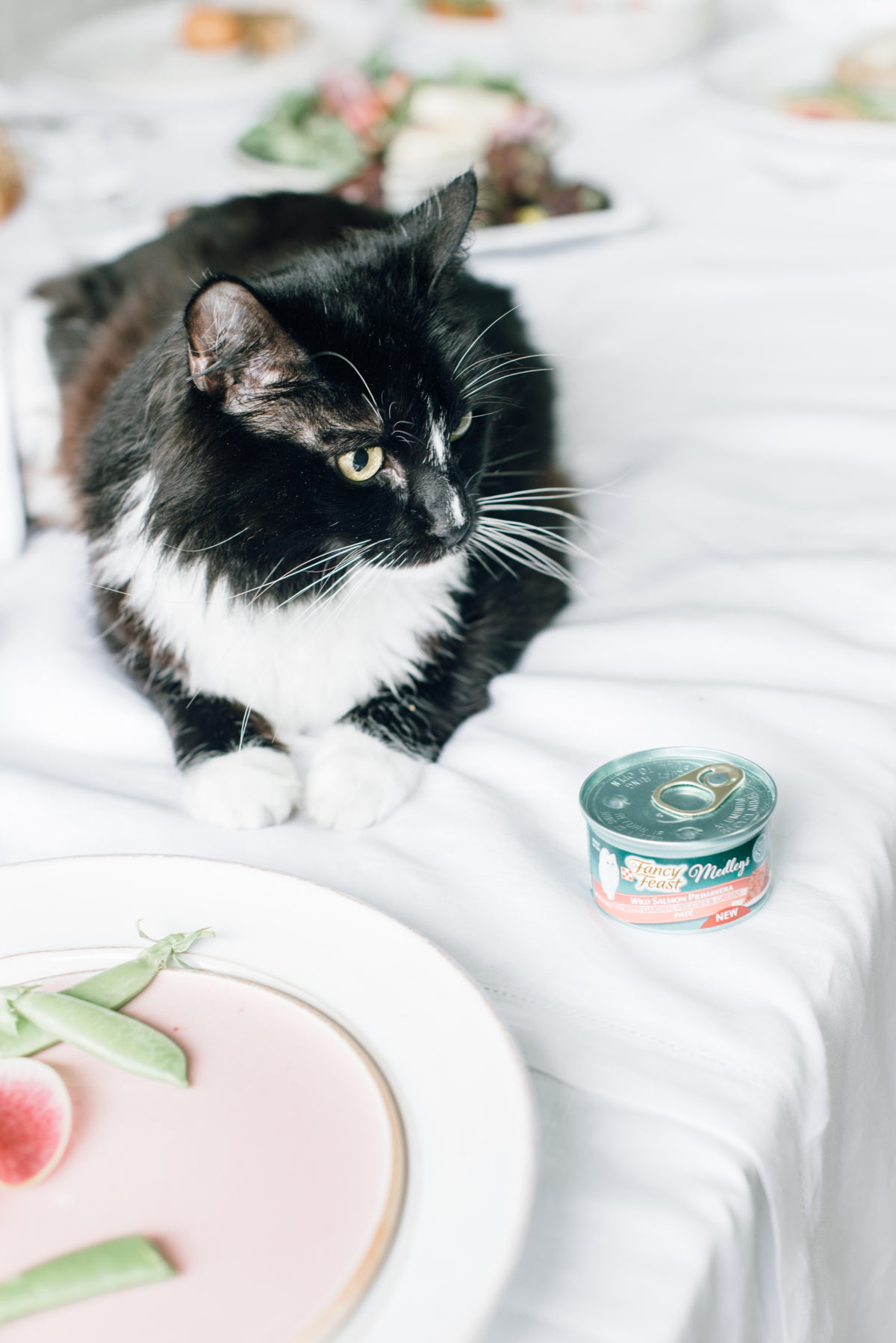 Find Inspiration Anywhere: The impetus for this Spring brunch shoot arrived in my inbox when Fancy Feast dropped me a line about their new Fancy Feast Medleys. The latest addition to their product lineup, Medleys feature four flavors with accents of real vegetables, garden greens or cheese. When the brand asked me to create an extraordinary entertaining experience that reflects the thought and care that goes into Fancy Feast Medleys, I'll admit that I scratched my head a bit at first! But the truth is, we truly can find inspiration anywhere, if we open our eyes to it. Perhaps it's the radiant pink of a radish that sets the palette for your dinnerware; and perhaps it's the lazy droop of your cat's tail that informs the luscious drape of a floral arrangement above your table. Apply a little imagination and determination, and before long the unique details of your brunch will come together to build something greater than the sum of their parts. The best part? There are no rules or boundaries to what you can create!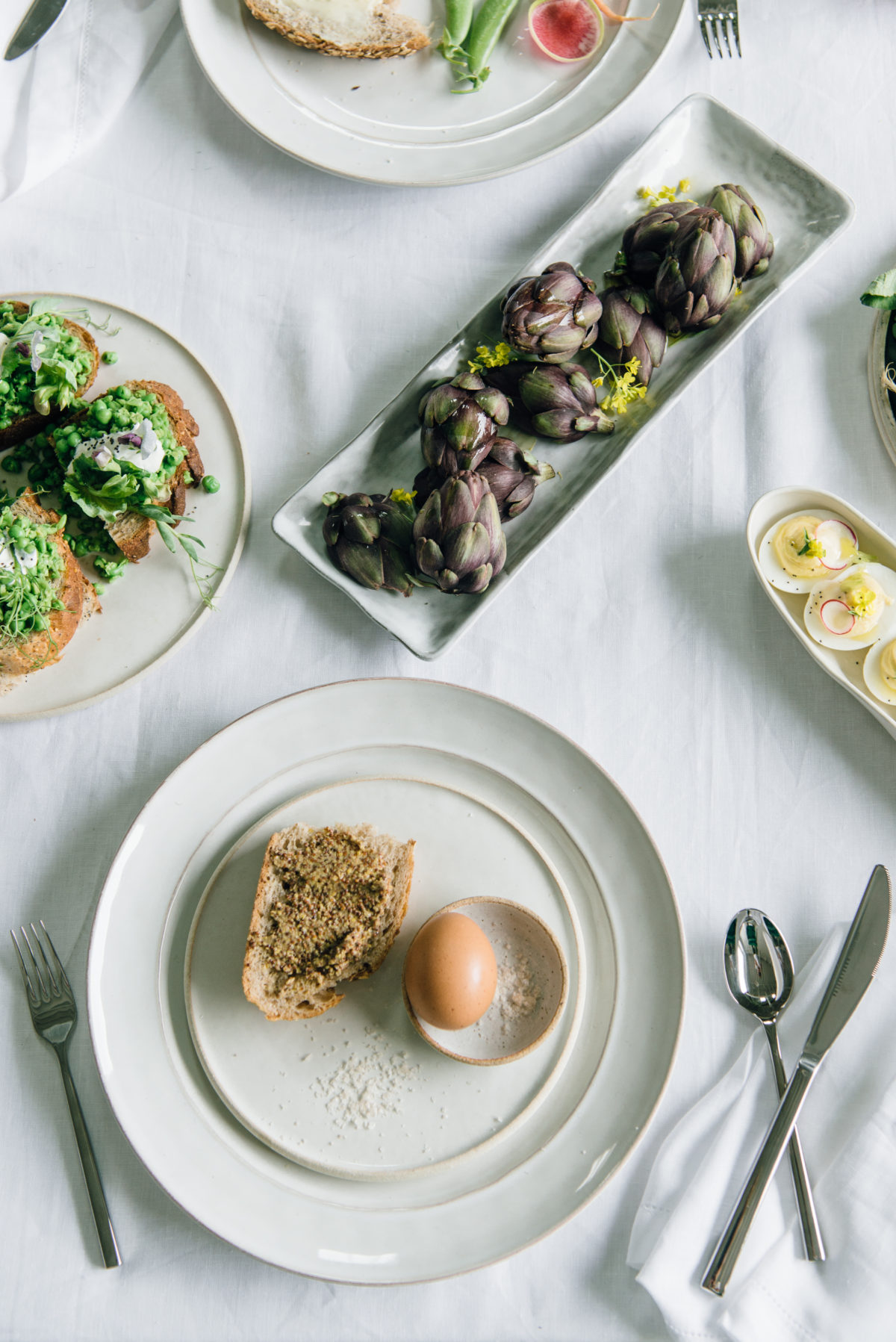 Stay tuned next week for the how-to on the incredible floral installation in this post! Thank you to the incredible team who came together to make this shoot happen! Images: Carley Rudd Photography. Floral Installation and Food: Wylie West Creative. Styling Assistance: Stephanie Baker. White Chargers, Flatware, Linen Napkins and Linen Tablecloth: Pottery Barn. Handmade Ceramics: Sheldon Ceramics. This post was brought to you by the makers of Fancy Feast. I received compensation to write this post through the Fancy Feast Inspired Entertaining program; however all opinions are and always will be my own. Thank you for supporting the brands that allow me to bring you fresh ideas daily.