Last February I got laser eye surgery and it's been so refreshing not to wear my glasses every waking hour. Another bonus of the procedure? Not having to factor in the cost of my prescription every time I buy sunglasses! When I emerged from the operating room I had visions of an expanded sunglass wardrobe dancing through my head, and while time constraints have kept me from pulling the trigger on a new pair (who has a spare moment to shop these days?!) I have been eyeing this season's round sunglasses trend with enthusiasm. This style is at the top of my list to try on next time I hit the stores!


These definitely aren't the oversized bug-eye shades that swallowed Nicole Richie's face in the mid-2000's. Nor are they the teeny John Lennon sunnies that Party City stocks next to the the hippie wigs every Halloween. Nope, these round sunglasses are a happy medium in size, making them perfect for most face shapes. In wire or narrow acetate rims they're sleek, sophisticated, and suit every outfit from jeans to an architectural dress. Keep them plain or add an aviator band for a sporty touch—and watch the complements roll in!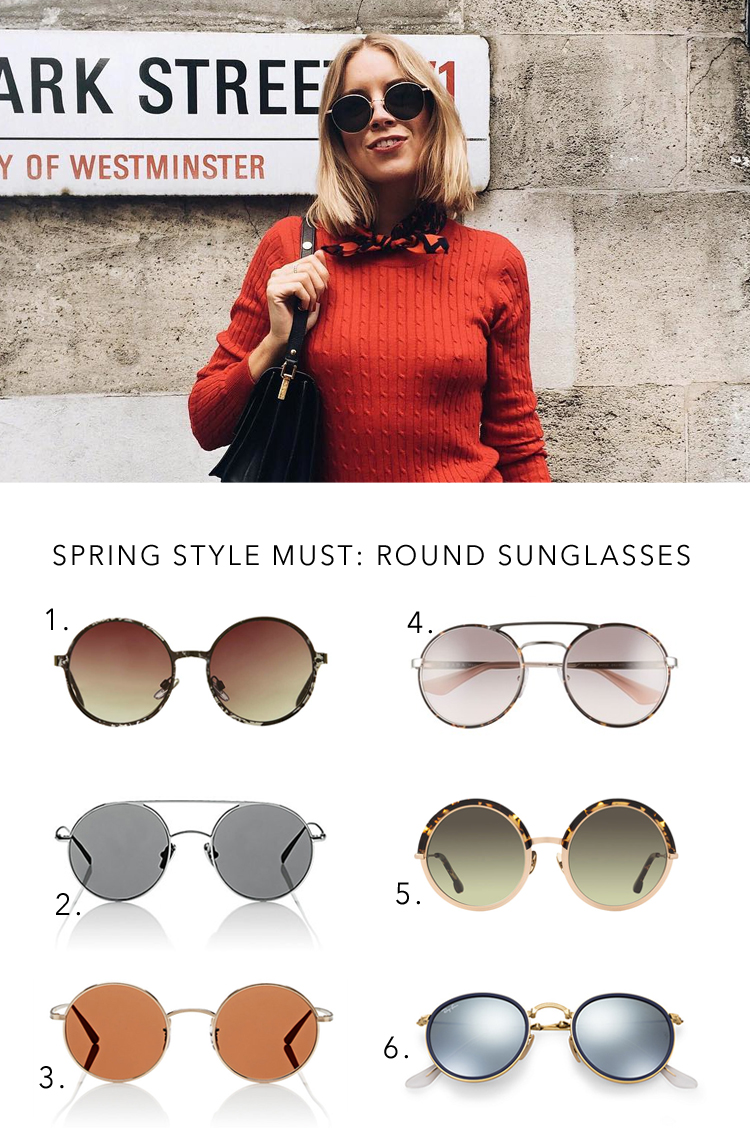 Shopping Guide: 1. Amber Ombre Lens Sunglasses 2. Kaleos Chrome Round Sunglasses 3. Oliver Peoples x The Row Round Sunglasses 4. Prada Round Aviator Sunglasses 5. Steven Alan Gold and Tortoise Sunglasses 6. Ray Ban Round Folding Sunglasses Images: 1. 2. 3. 4. 5.