Don't quote me on this, but I read somewhere that in the last year alone, more photos were taken than in all of previous human history. That's a ton of images, isn't it? Most of them, like the snaps I send my mom of my pets wearing funny outfits, are ephemeral and needn't exist anywhere but in chat records. Still others, though, are too nice to confine to our phones and computers. From carefully styled still lifes to special occasion candids, our prettiest photos and most precious memories should have a life beyond the digital realm—and the holidays are the perfect time to bring them into the IRL world!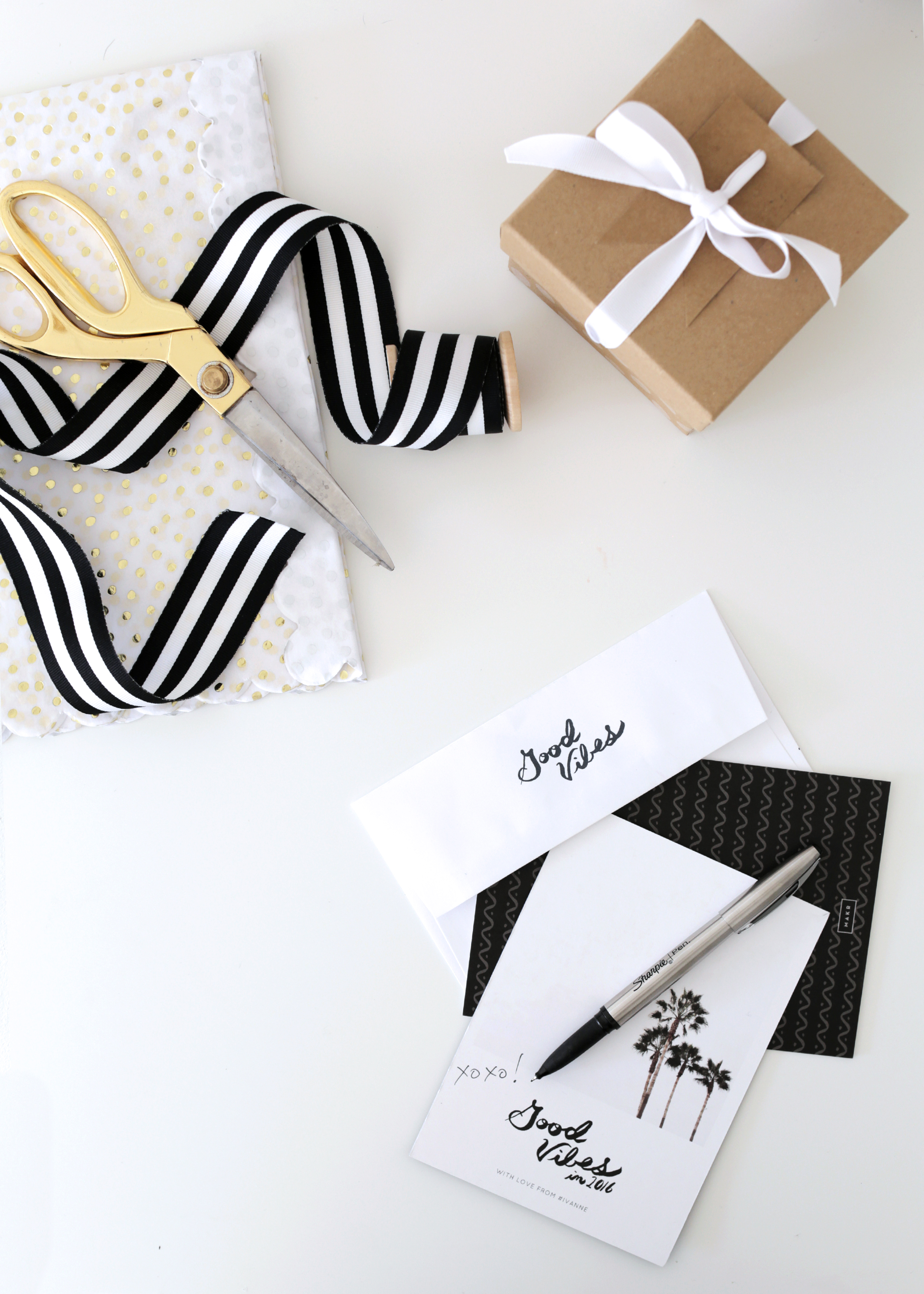 Brooklyn-based tech and creativity brand Makr is not only inclined to agree that our best images deserve to be more than just pixels, they're committed to making it easy and fun to turn them into keepsakes. For a while the company has had a fantastic app that enables you to turn any design into a custom tee, tote, or temporary tattoo. This year, they've added the option to turn your favorite pics into holiday photo cards and a 2016 calendar. The complete holiday collection features triple-thick paper, fun typography text, and even the option for gift tags and custom return envelopes—SO good for cutting down on the time it takes to address and send your yearly shipment of holiday greetings!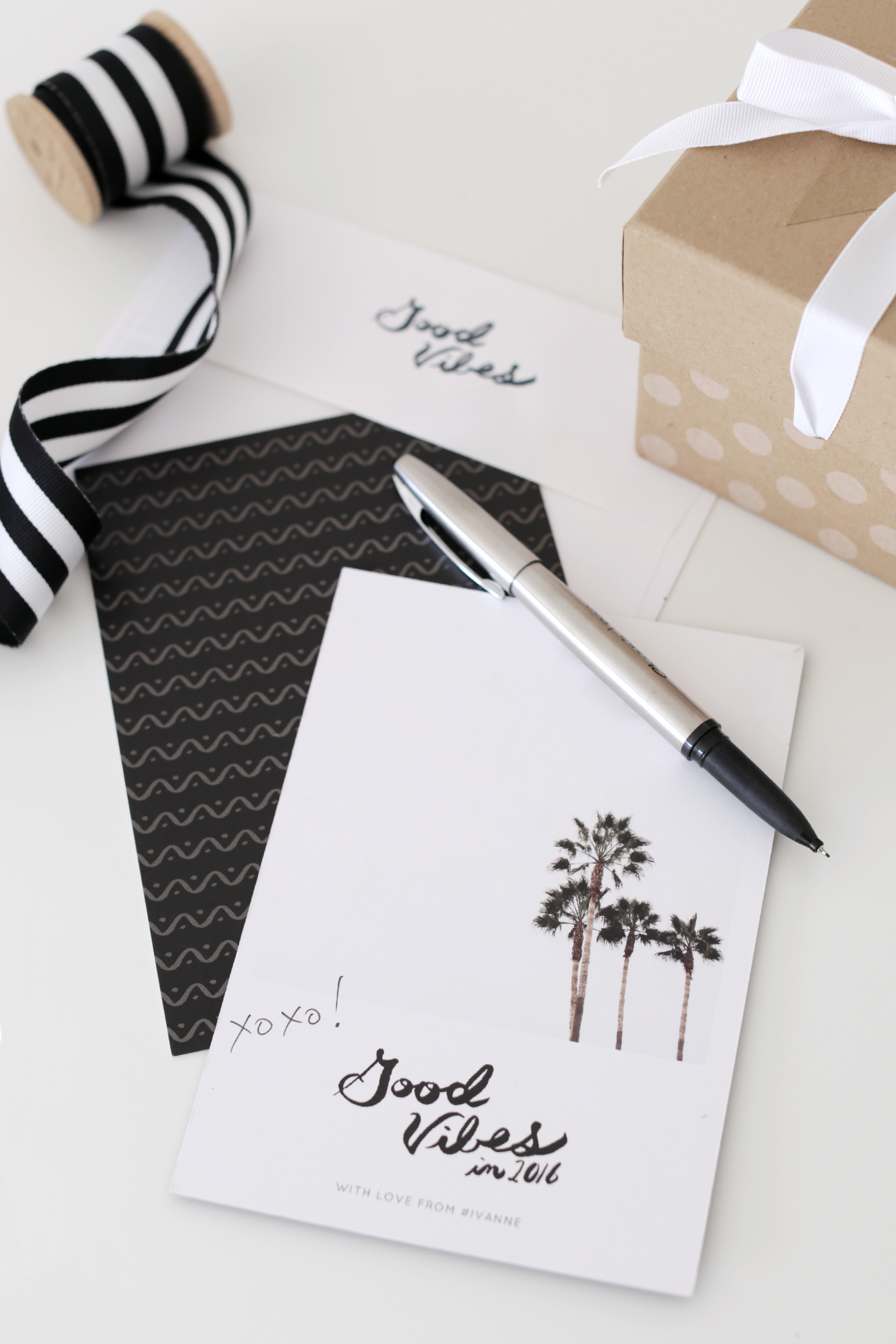 To create my own Makr cards, I used the Good Vibes Holiday Pack to highlight my favorite photo of the year. This striking shot of palm trees against a negative space background makes for a graphic New Year's greeting that I can mail out well into the first months of 2016! As for my 2016 calendar, I selected a sampling of snaps with a subtle black, white, red, and pink palette. It's so fun seeing them all hanging up, instead of just on my screen! Which pics do you want to see on your walls and in the hands of your loved ones? Bring them to life and share them using the code SAGE to receive 20% off of a Holiday Pack order. And get excited for 2016, because something tells me it's going to be our most photo-worthy yet!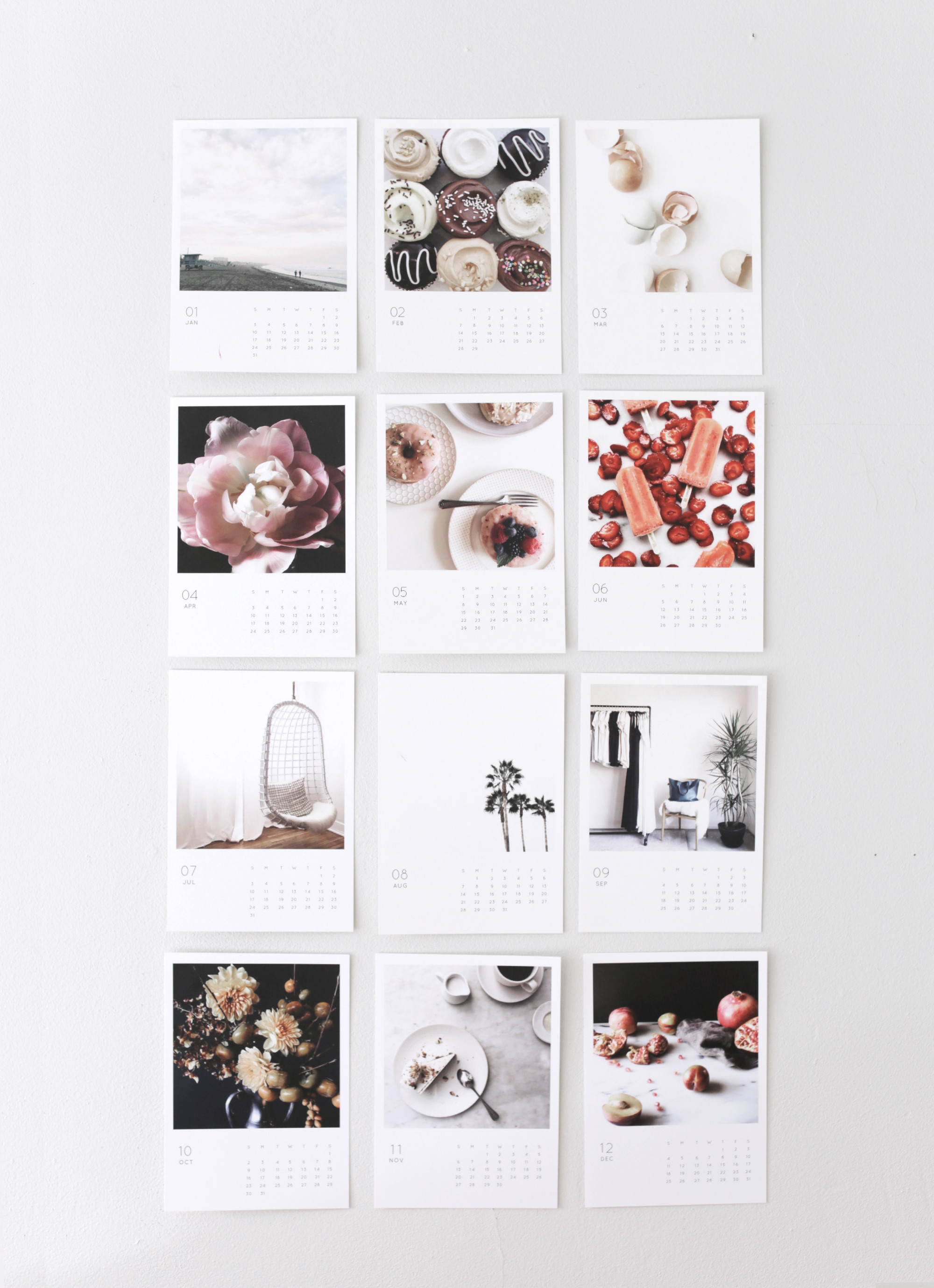 Note: Discount code is valid only on makr.co, not with the Makr app. Good through 1/31/16. Thank you to MAKR for sponsoring this post and enabling me to create work that I feel really proud of. And thank YOU for supporting the brands that allow me to bring you fresh inspiration daily!