You guys. I've done something I may live to regret. In a rush of enthusiasm, I invited ninety (yes, nine, zero, ninety!) guests to a holiday cocktail drop-in at my house. I'm not sure what possessed me. Perhaps I've been emboldened by my recent entertaining photo shoots and wanted to do the real thing. Or perhaps it was that I've always wanted to write the words 'festive attire requested' at the bottom of an invite. Whatever the reason, I'm now watching the RSVP's flood in and thinking to myself, 'Holy crap. What am I going to serve all these people?'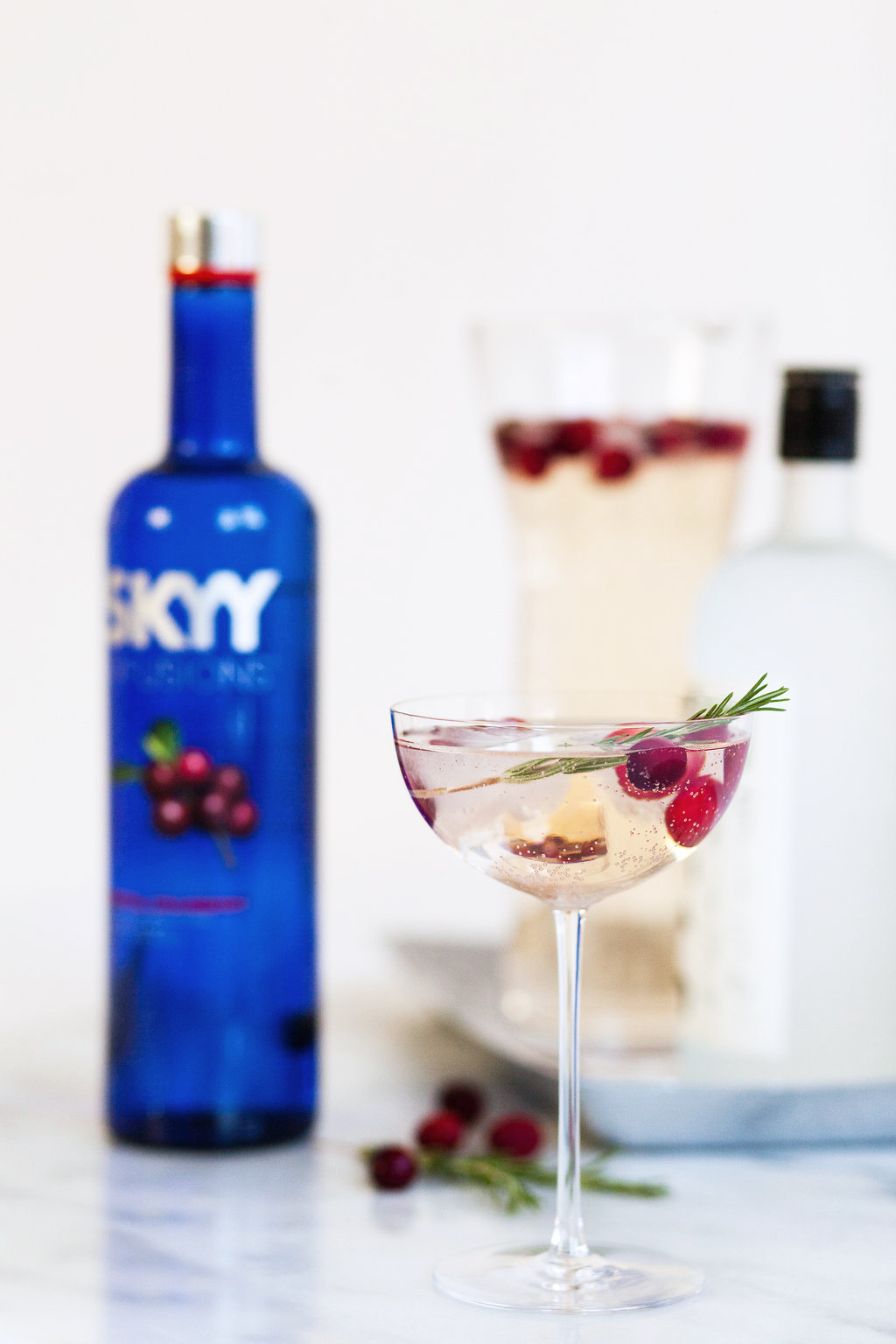 Thankfully the shindig isn't for another two weeks, so I've got some time to figure out the edible portion of the menu. And as for the cocktails, it's in the bag! Come party time I'll be whipping up a quadruple batch of this sparkling cranberry punch that's perfect for a crowd. An easy and effervescent sip, it's a delicate holiday cocktail that combines the cold, crisp character of sake with the delicate, bubbly sweetness of elderflower soda. Bright, tart cranberries and herbal rosemary give the drink an extra wintry finish. It's beautiful mixed in a pitcher or bowl, and it'll pair nicely with classy hors d'oeuvres like fancy cheeses or caviar. Or, you know, with the Chex Mix I may end up serving if I don't get my act together in time!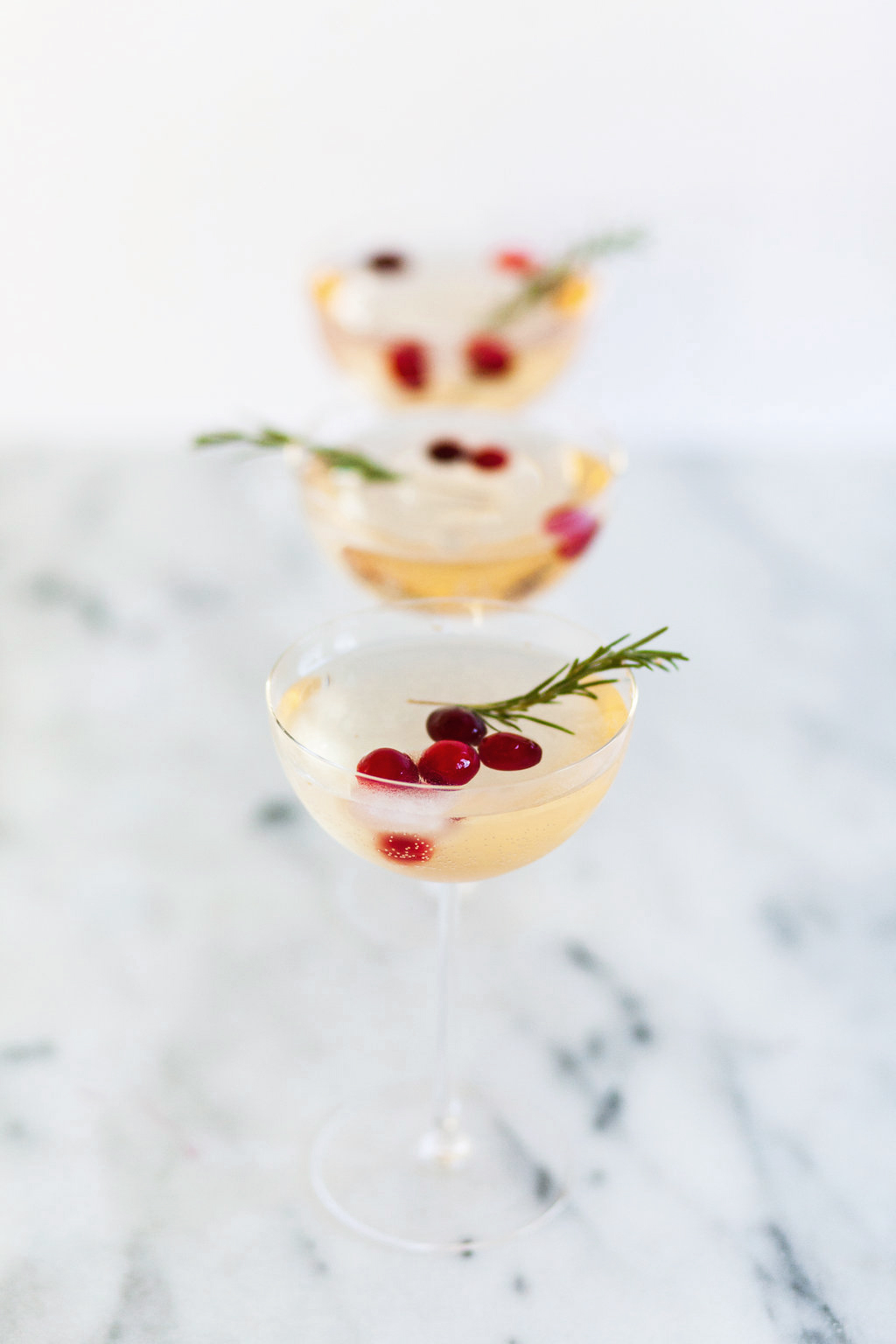 Sparkling Sake Cranberry Punch
(serves 16)
1 cup chilled (or try cranberry infused vodka!)
1 cup sake, chilled
6 cups sparkling elderflower water, chilled
2 cups frozen whole cranberries
rosemary sprigs, to garnish
Make cranberry ice cubes: Distribute frozen cranberries in ice cube trays and fill with water. Freeze until solid, at least 4 hours. When ready to serve punch, combine liquid ingredients in a pitcher or punch bowl. Add cranberry ice cubes and rosemary sprigs. Enjoy!
P.S. If nothing else, maybe I can make these mocha swirl slice and bake cookies for my party! Photos: The Why We Love.