I'm always on the hunt for unique sources for small global decor decor accents to make a space feel personalized and unique. I first discovered St. Frank when I was decorating Kim's house and fell hard for its unusual selection of art, soft goods, accessories, wallpaper, and fabric-by-the-yard. We basically filled Kim's living room with St. Frank finds and the result was a space that felt layered, rich, and absolutely one-of-a-kind! So when I found out St. Frank was opening a store in the new Palisades Village shopping center in Pacific Palisades, of course I hurried up to see it in person!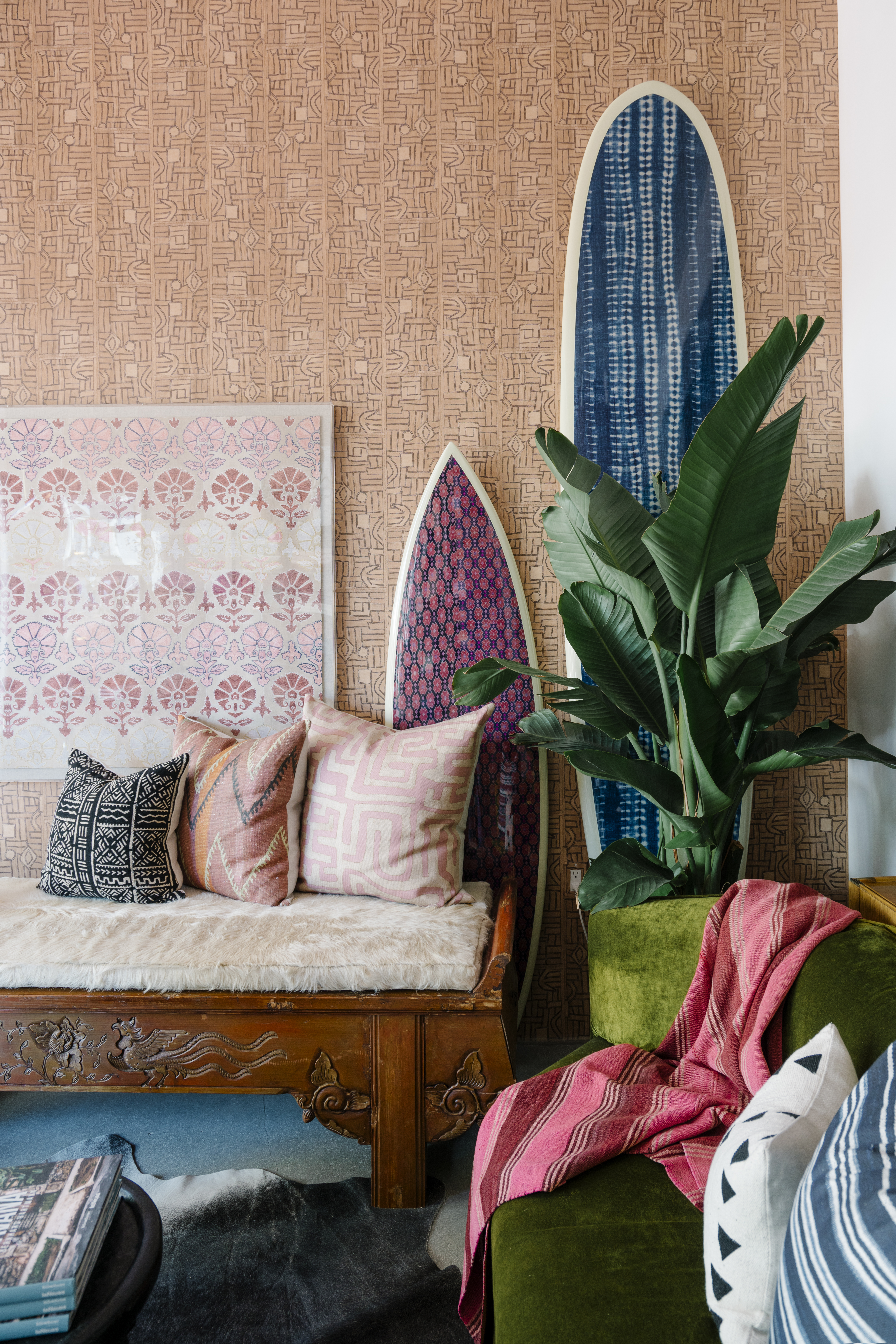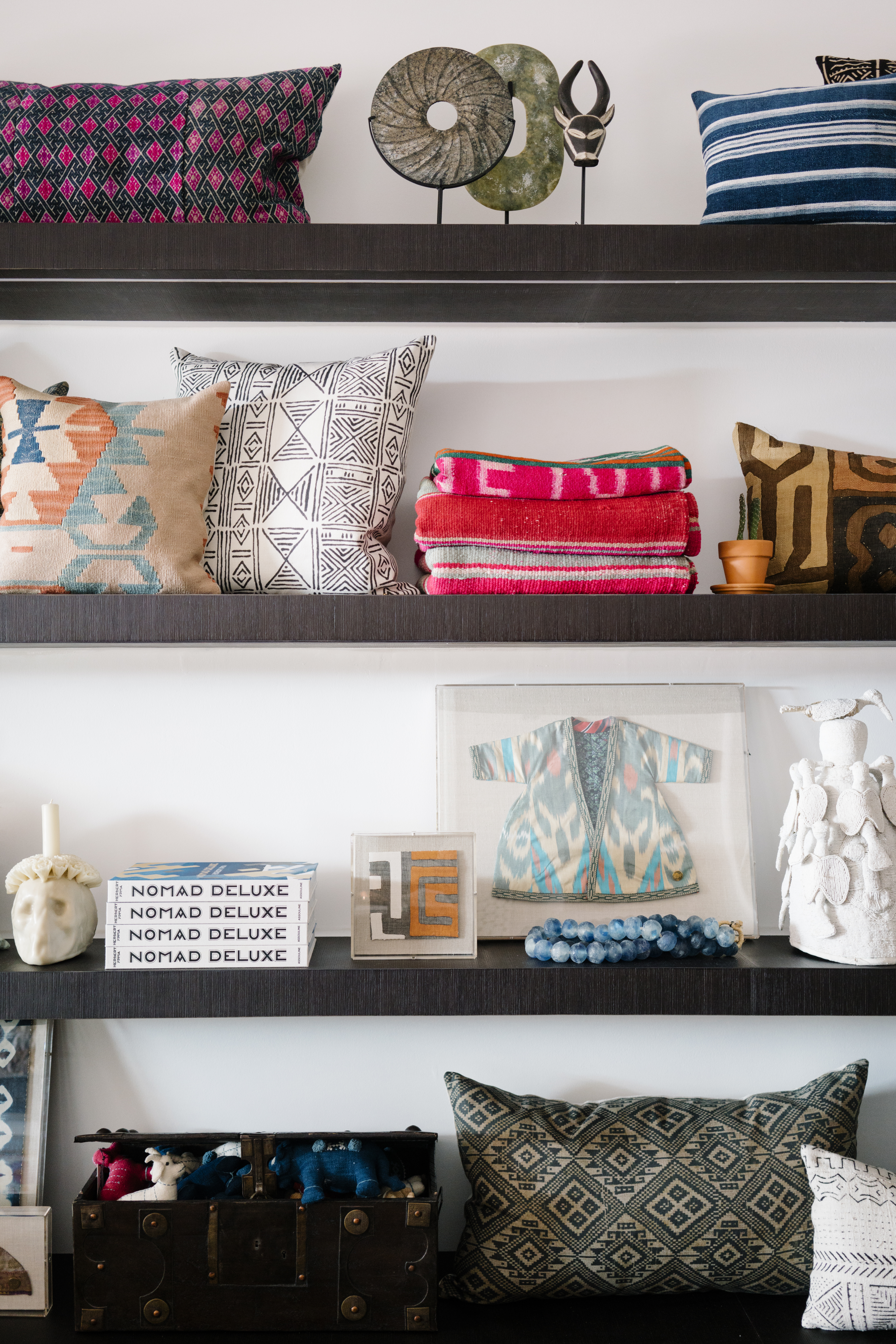 The store is exactly what you'd expect from St. Frank: a wondrous treasure trove packed from floor to ceiling with ethnic pattern, earthy color, and organic texture! Christina Bryant, St. Frank's founder, strives to make each St. Frank store unique and reflective of the local area. Accordingly, the Pacific Palisades shop is dubbed "The Hacienda" and is inspired by an adobe-style home with Mexican influence to embody a Southern California aesthetic. Christina also incorporates vintage furniture into each store, including pieces that have been upholstered in St. Frank fabrics and are exclusive to each store. The dining chairs in the above image are an example of those one-off vintage customizations, and they're fabulous!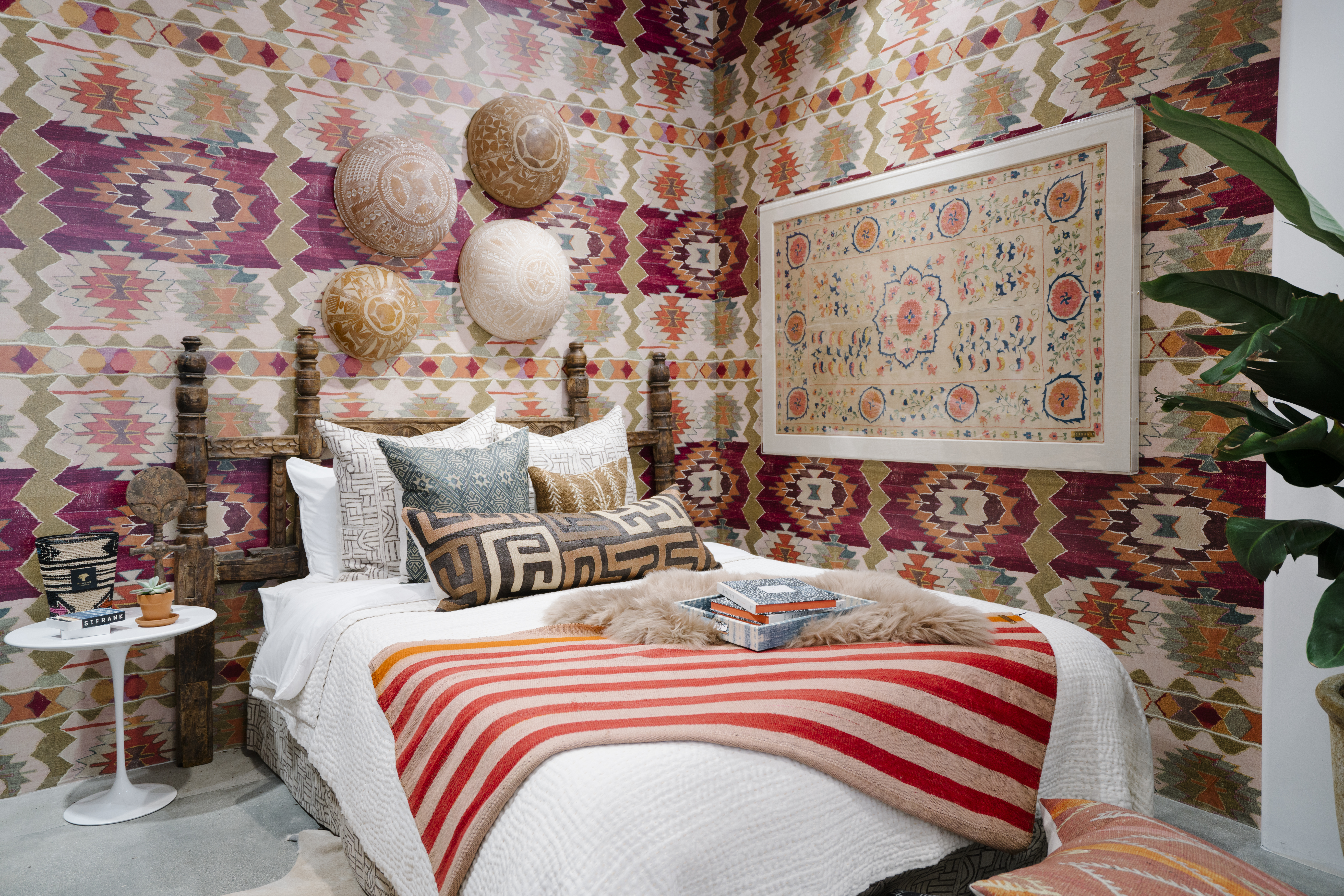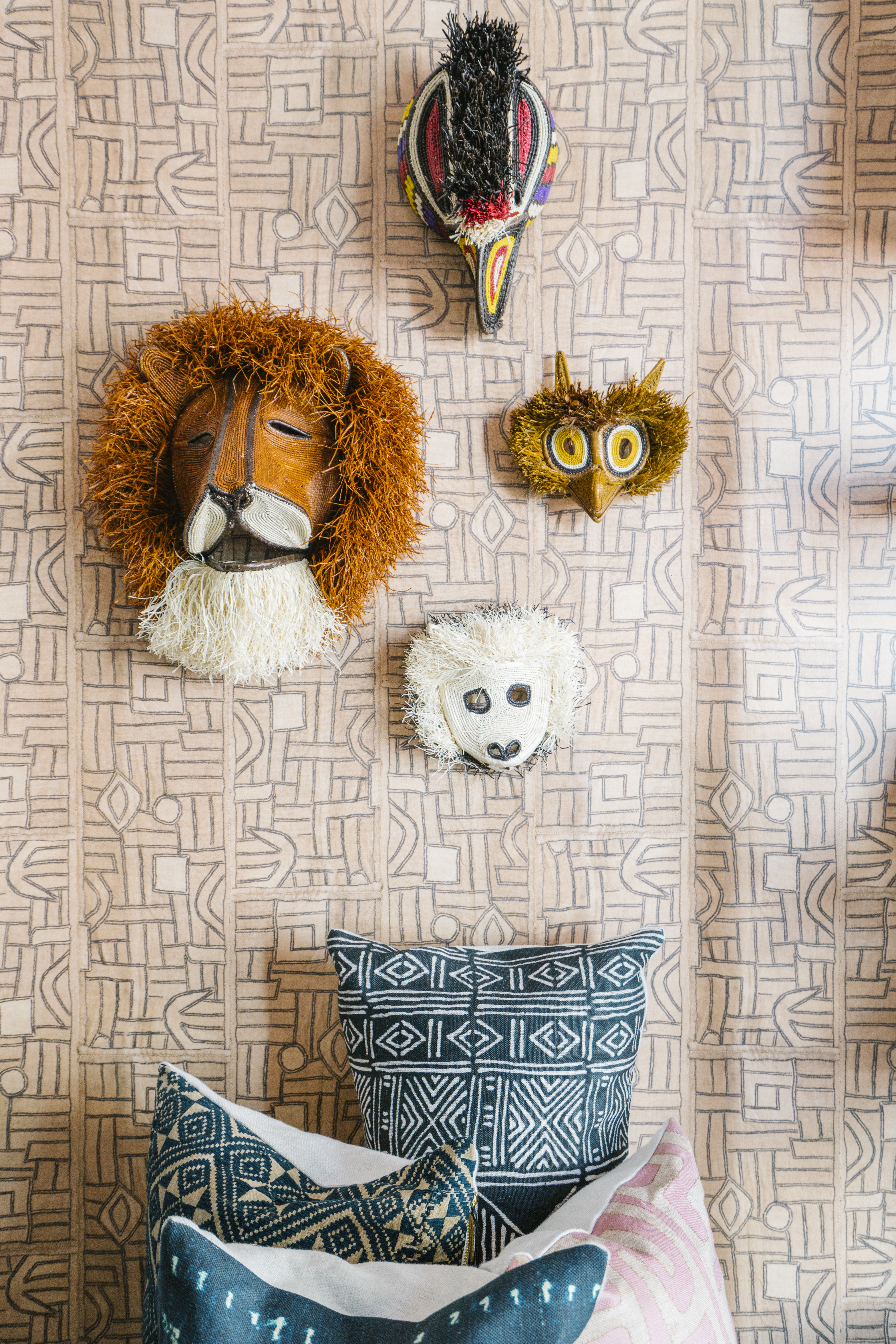 With the holidays around the corner, I've got my eyes on St. Frank's catalog of tableware for entertaining, and jewelry for stocking stuffers. And with another client project coming down the pipeline, I'm keeping my eyes peeled for stock updates and new textiles to continue making every space I decorate as unique as the people who inhabit it!
P.S. Be sure to check out how we used St. Frank pieces in the living room makeover I did for Kim from Eat Sleep Wear! Images courtesy of St. Frank.