Can you believe that Christmas is only five days away? This holiday season has flown by even faster than in previous years, and I've barely checked any fun traditions from my usual December revelries. (Granted, we've been dealing with a fair bit of heavy emotional stuff in the wake of the miscarriage, so our minds and hearts have been otherwise occupied. I'm definitely giving us a pass on this one!) However, today we're headed north to Toronto where we'll be spending Christmas with my parents, and I'm beyond excited to log some quality family time. Plus, it's the first holiday we'll be spending in my just-renovated childhood home, and my mom promised us that she's going to have the halls fully decked in time for our arrival! We've got homemade gingerbread and jigsaw puzzles on the agenda—and though it's just the four of us, of course we'll be preparing an abundant Christmas dinner! For our holiday table setting, I'll be taking my cues from this Sunday Suppers Sobremesa dinner party I co-hosted with my good friend Elizabeth Messina at her studio earlier this year. It's festive, timeless elegance at it's very best!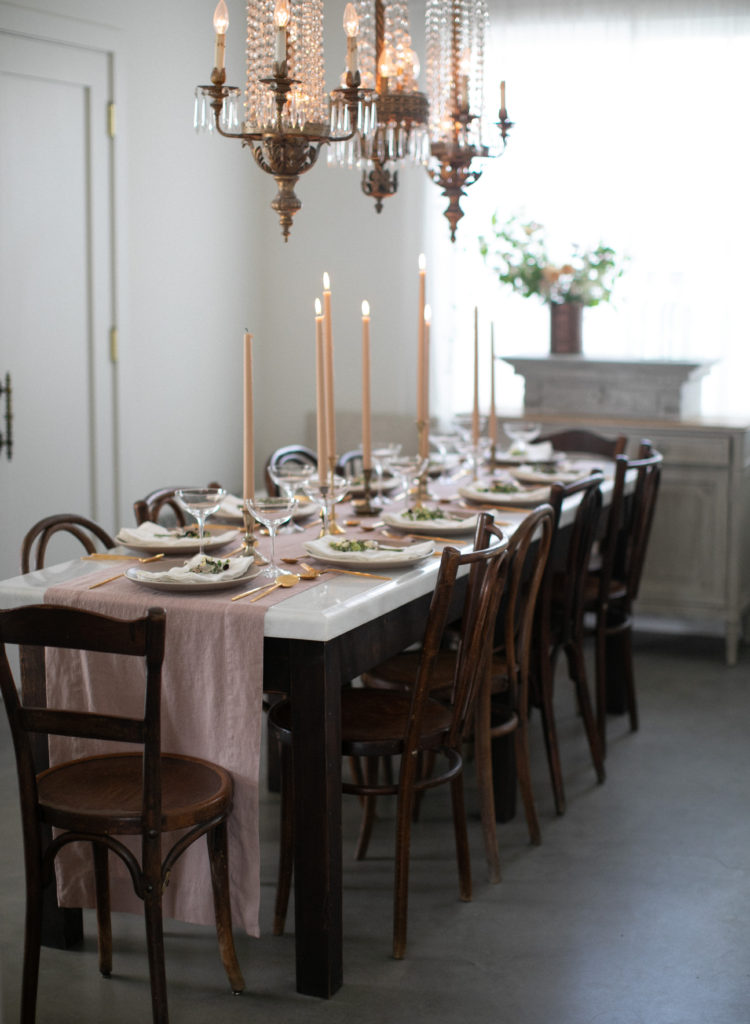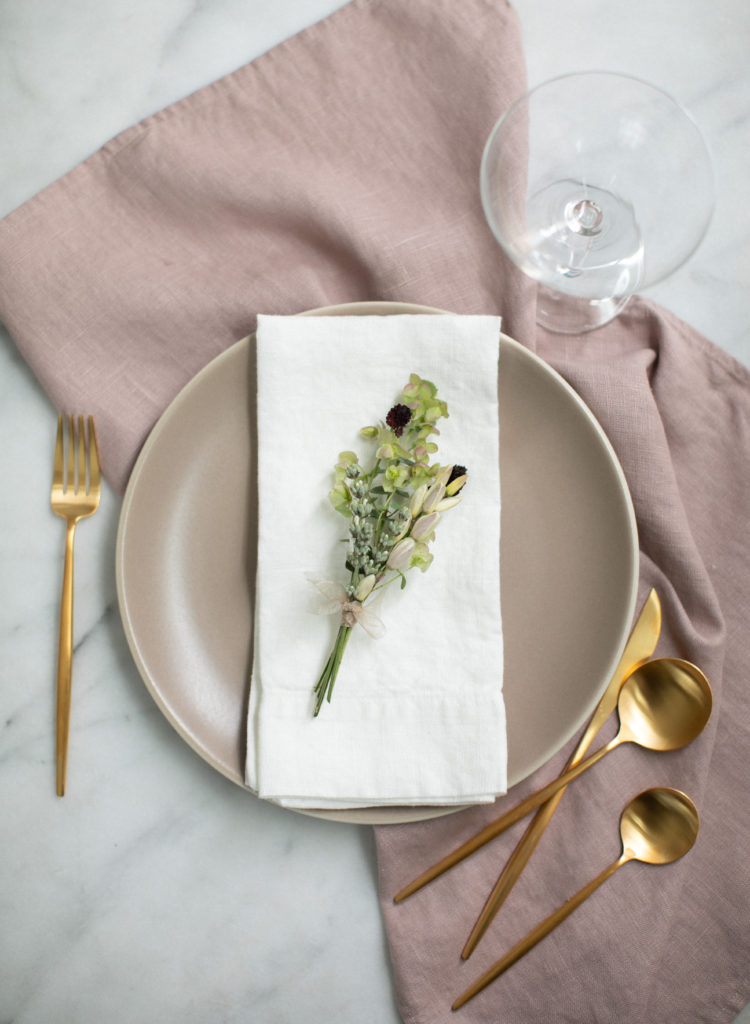 I've been sitting on these images for a dog's age, waiting for the perfect moment to share them. And what better moment than the last flurry of preparations before the big feast next week? This whole table came together quite quickly and easily, and it really is a testament to the power of a few relatively simple elements to create an ambience of celebration and seasonal indulgence. We chose a palette of warm tones coming from earthy Heath Ceramics plates and slim gold flatware, complementing it with a linen runner in a subdued shade of blush. Crisp white linen napkins provided contrast, while glass coupes serve bubbly libations and add sparkle to the table as well as provide height. To finish the table, a mix of brass candlesticks holds extra tall taper candles for a homey glow.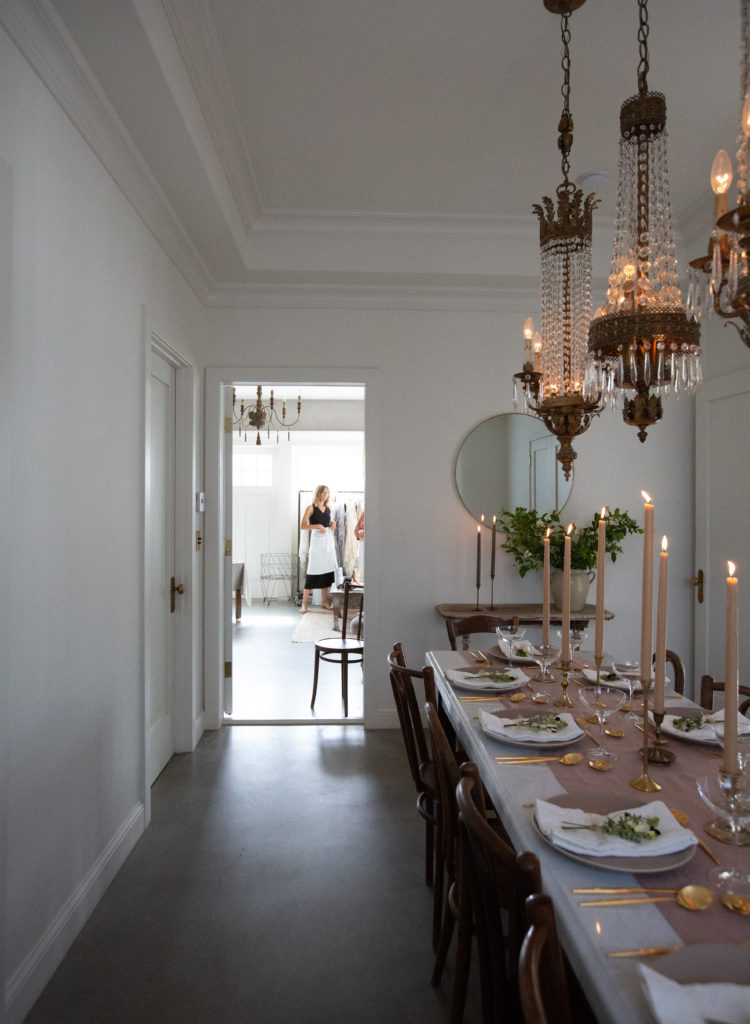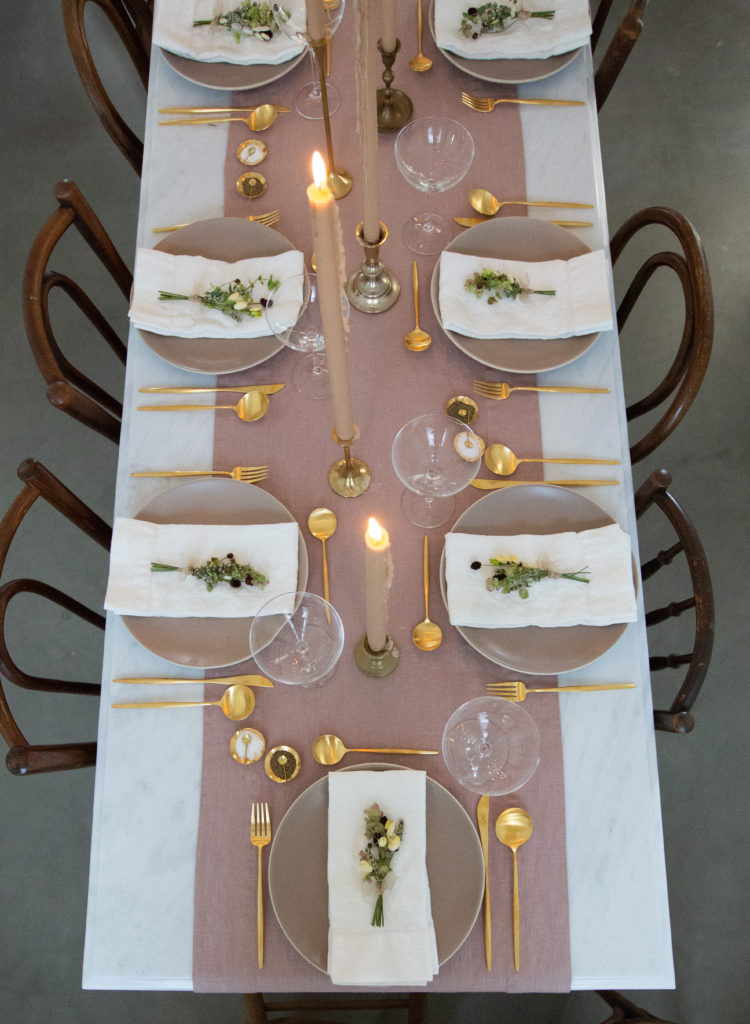 One of the best things about this holiday table decor is the lack of flower arrangements. Instead of placing bouquets down the center, we elected instead to set a small hand-tied cluster of blossoms atop each plate. Not only did this approach allow the beautiful shapes and surface finishes of our dinnerware to shine, it was much more budget friendly too! For an easy and time-saving Christmas twist, you could even use a sprig of pine or holly at each setting. After all, there's enough to do in the hours before sitting down for a Christmas toast; you don't need to add flower arranging to your to-do list! Plus, the elements of this table are so straightforward that you could easily delegate much of the setup to dinner guests young or old alike. For our Christmas dinner next week, I'll be using the exact same table setting template as I did for this event. And though my mom's collection of tableware is totally different, I know the result will be equally as inviting—if not more so, because I'll be home!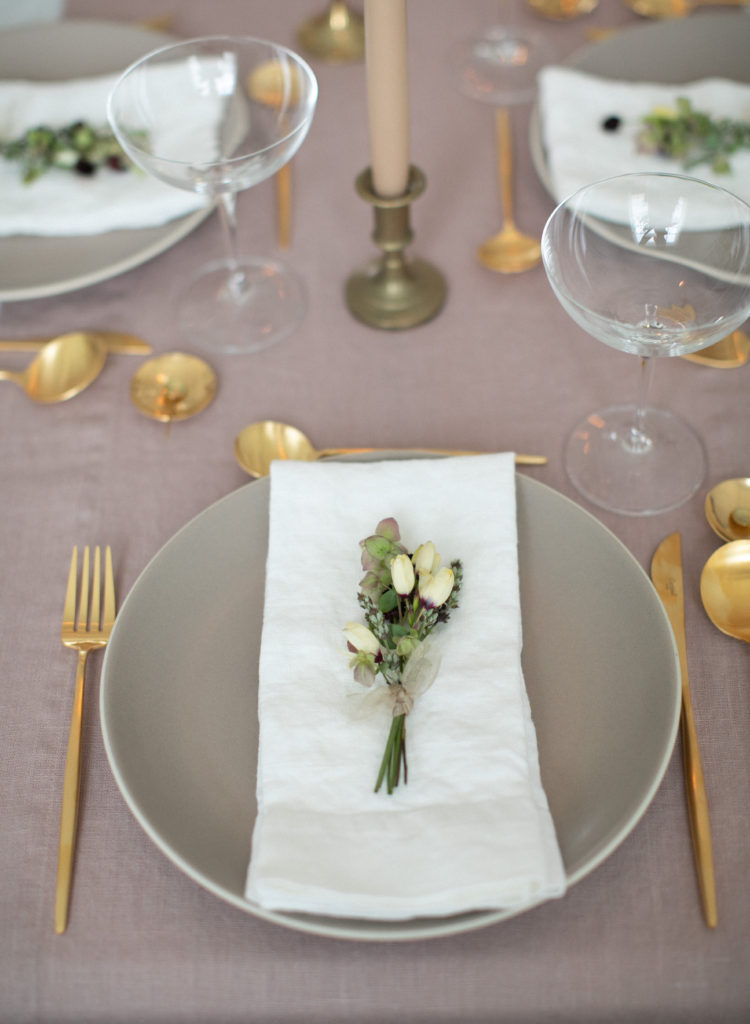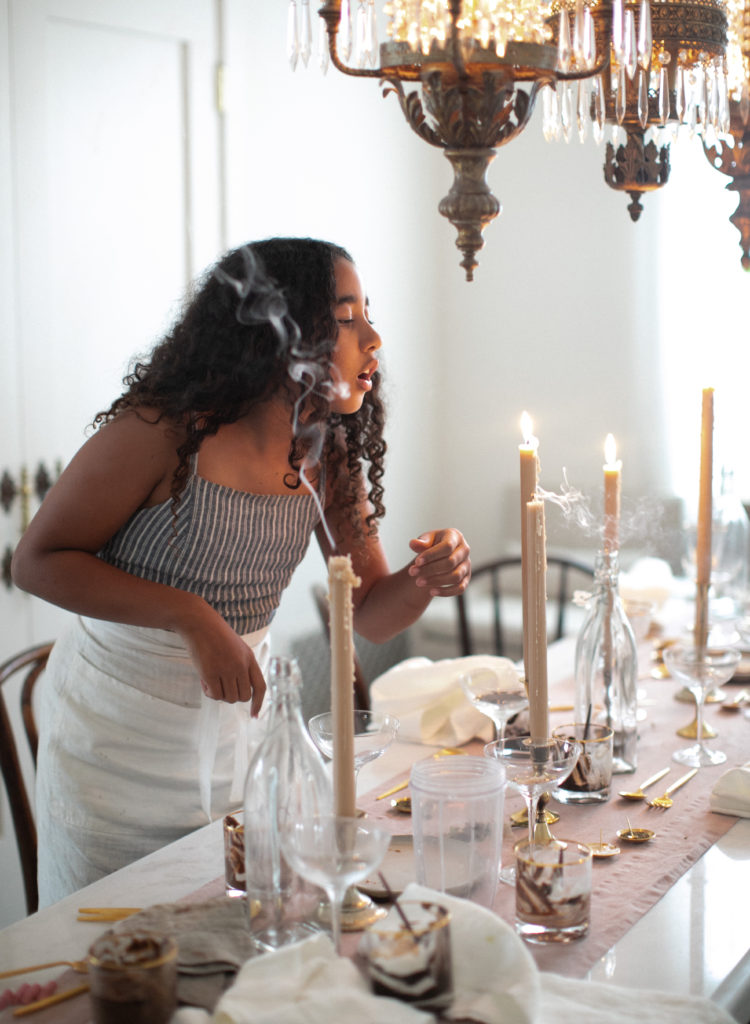 Photography: Elizabeth Messina. Florals: The Nouveau Romantics. Linens: Rough Linen. Plates and Flatware: Casa de Perrin. Candlesticks: The Arte Department.