Amongst the many design projects that Caroline and raced to finish before Halo was born, this one is closest to my heart. It's a bedroom makeover for Caroline herself! Designing for ourselves is often the most fun, since we can play around as much as we like. And this DIY leather headboard with woven cane backdrop and an epic custom mural really stretched the limits of our imagination!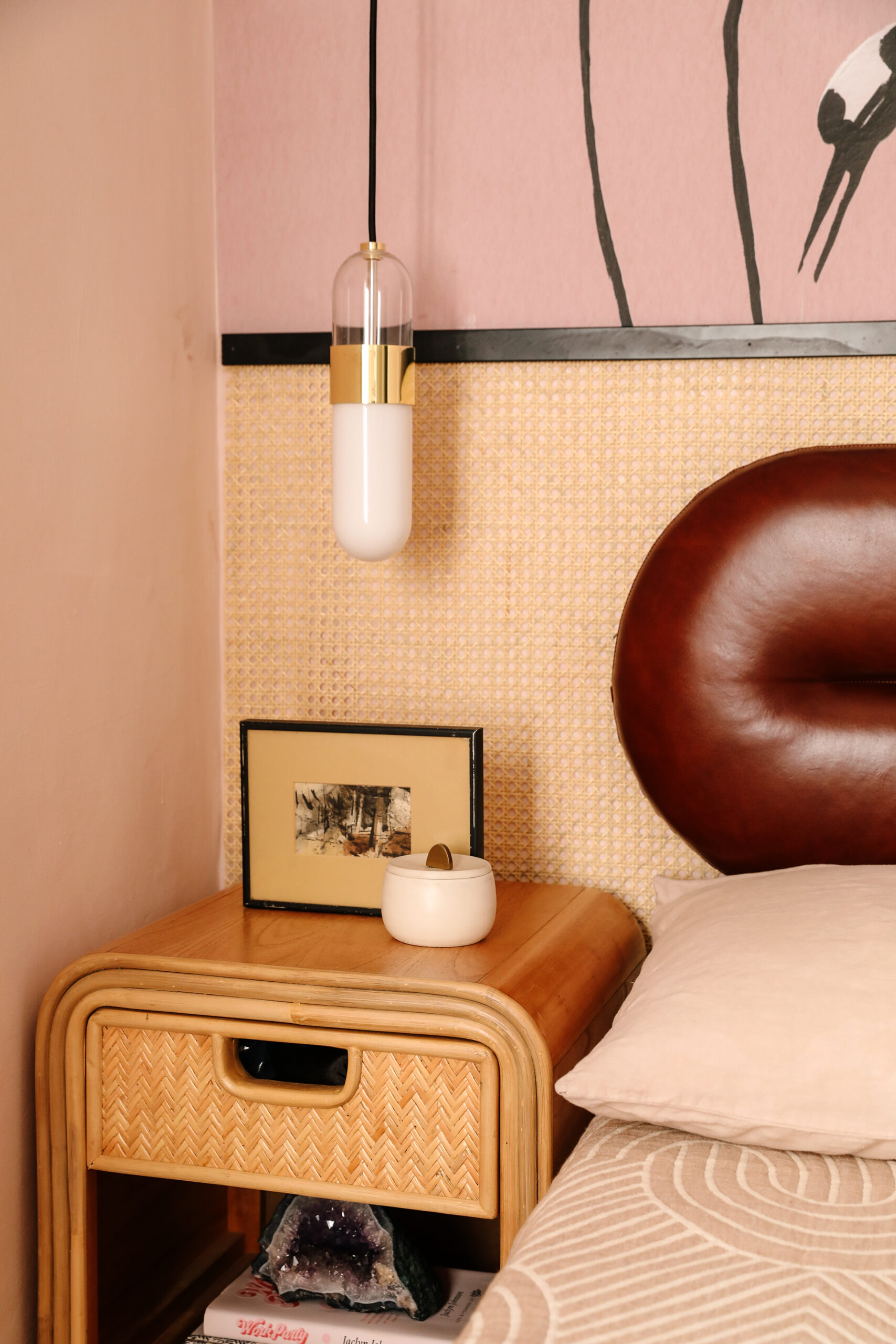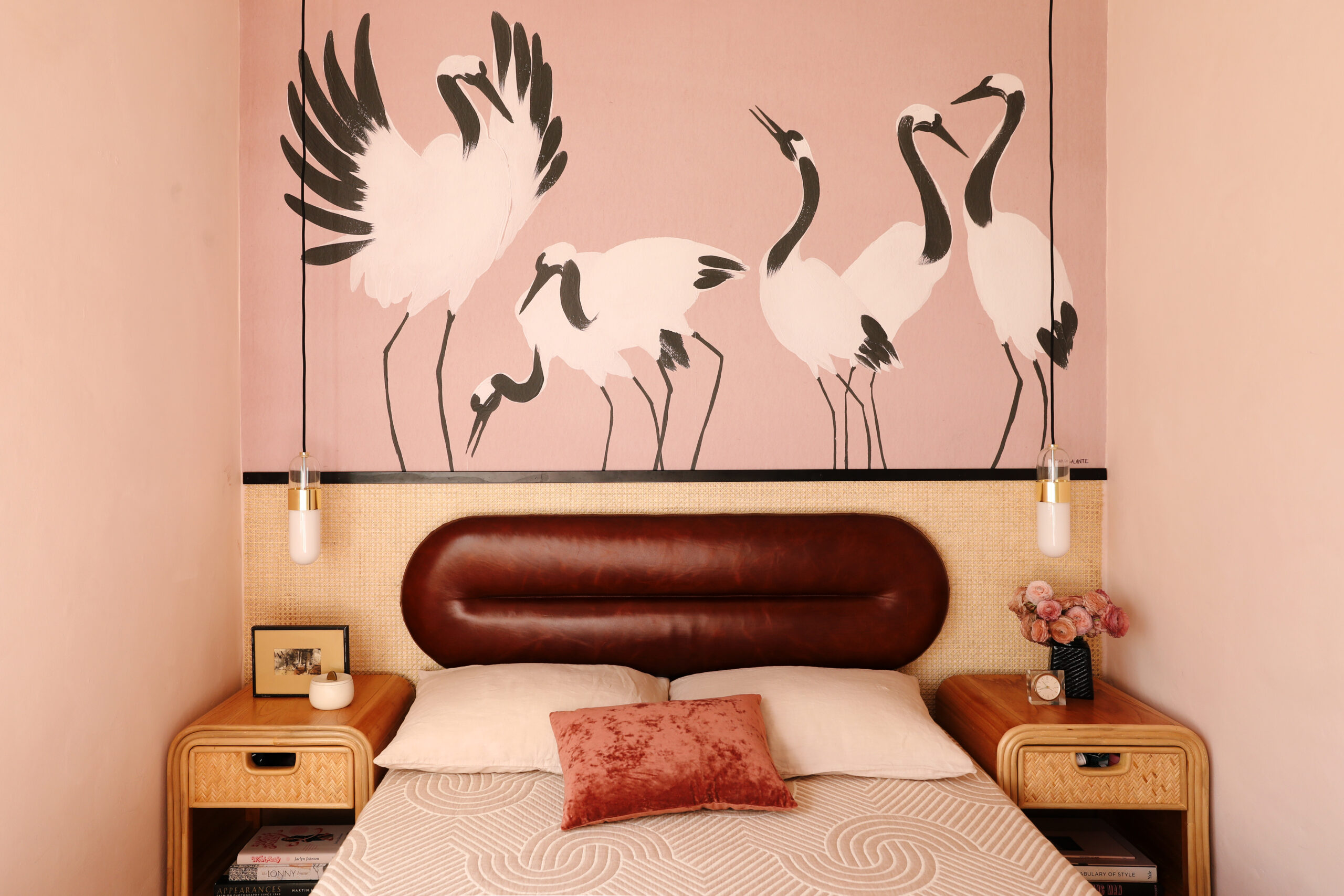 Caroline had a bucket list of decor elements she wanted in her dream bedroom redesign, and we checked all the boxes. The materials mix is a little bit of everything: Woven cane, rattan, leather, limewash…tons of earthy, organic goodness! We made sure to keep things feeling tailored, though, with tightly curved shapes and neatly finished trims. The DIY leather headboard was itself our own specific design—one for which I created a schematic in Photoshop and then delivered to a local upholsterer. (You can see that schematic below!) It's mounted on the wall, meaning that Caroline could use her existing metal bedframe!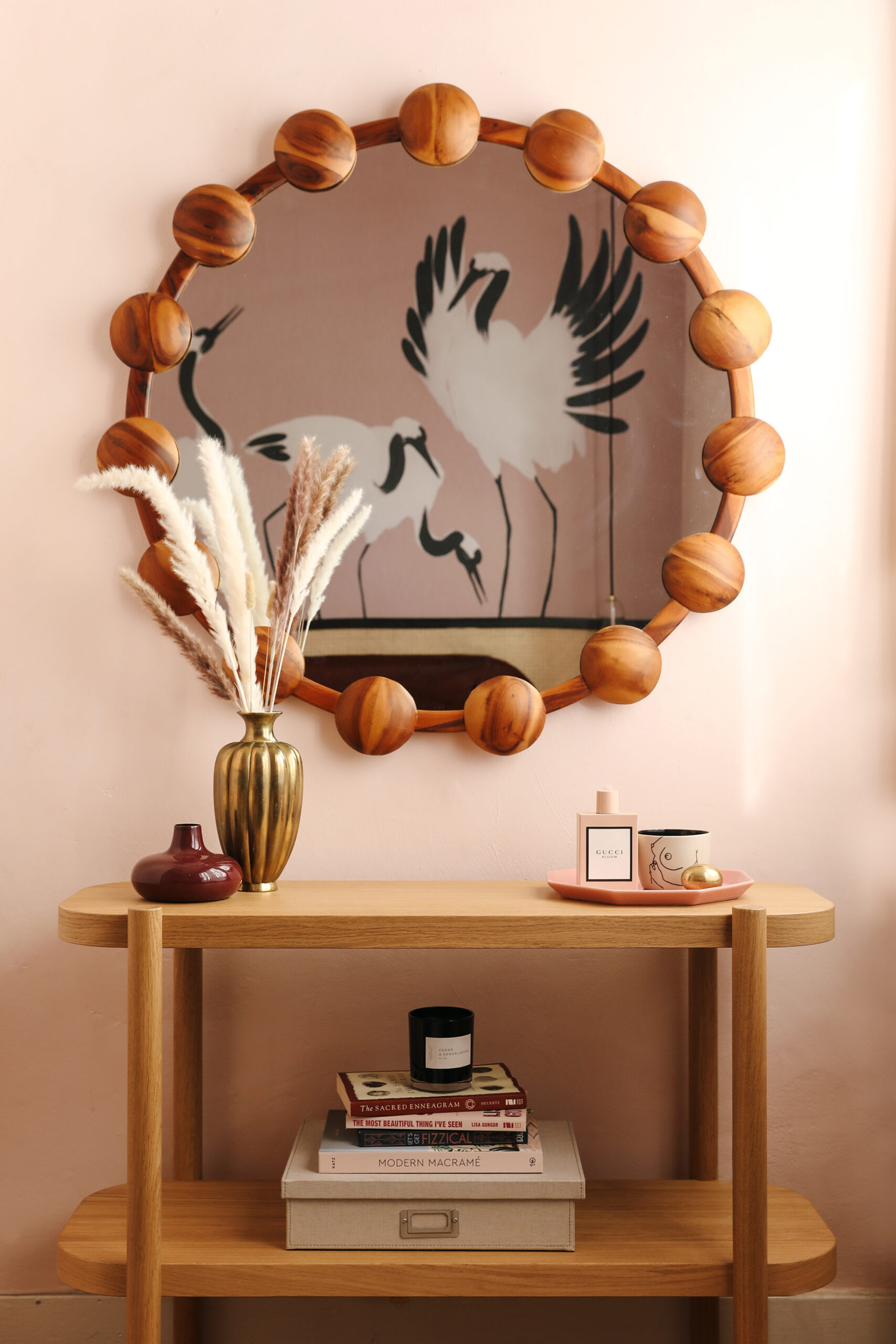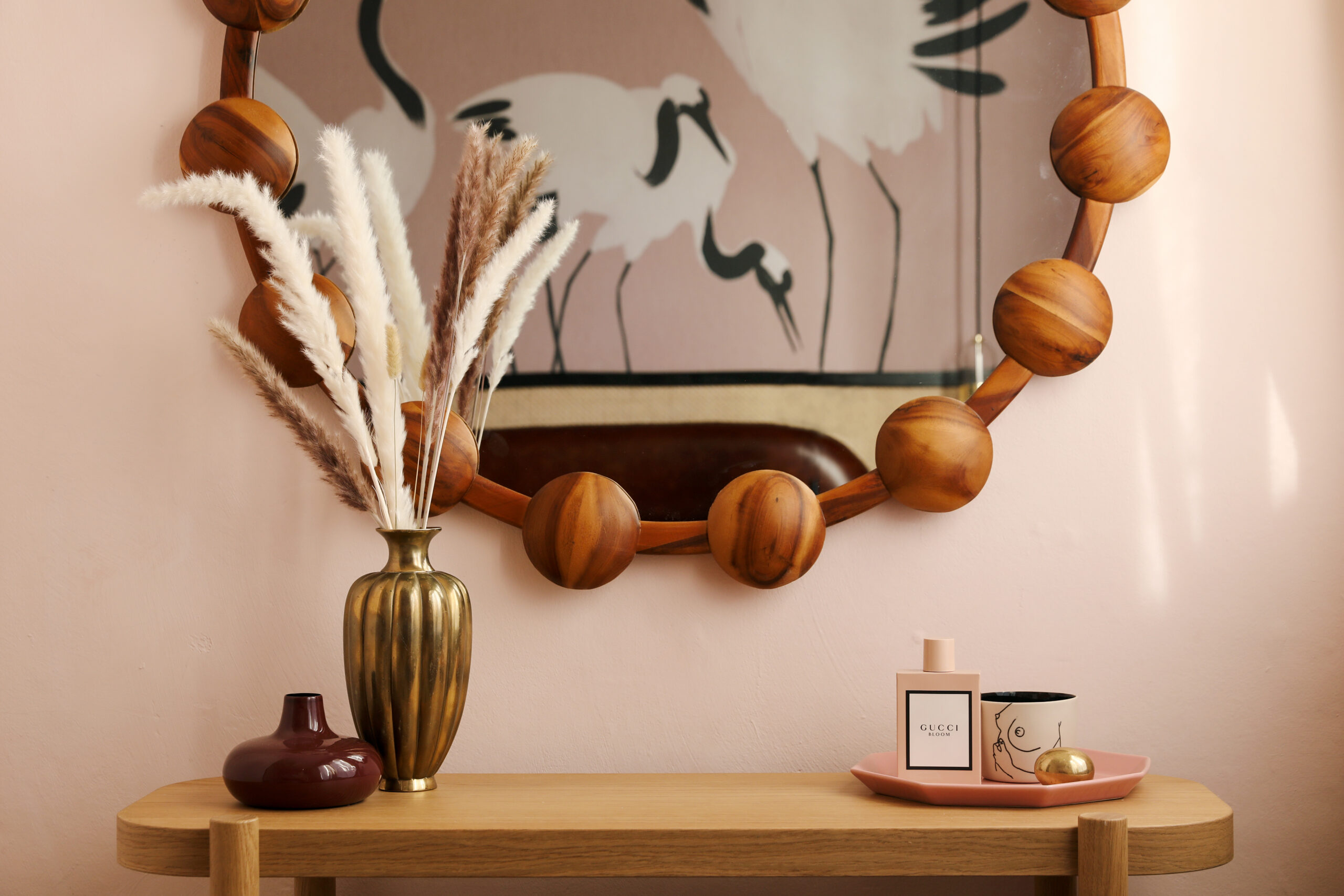 The mural itself was commission was one we commissioned from an artist we discovered on Society6. She had other similar wallpaper murals that almost—but not quite—what we were envisioning. So we approached her and asked if she'd be willing to create something just for us! Not only was she happy to, but the mural is now available for anyone to purchase. The lesson? Never be afraid to ask a creative if they'd like to work on something with you. The worst they can say is no, right? We then took the wallpaper to Portola Paints, where we color matched a custom dilution of one of their existing limewash shades to match the mural perfectly!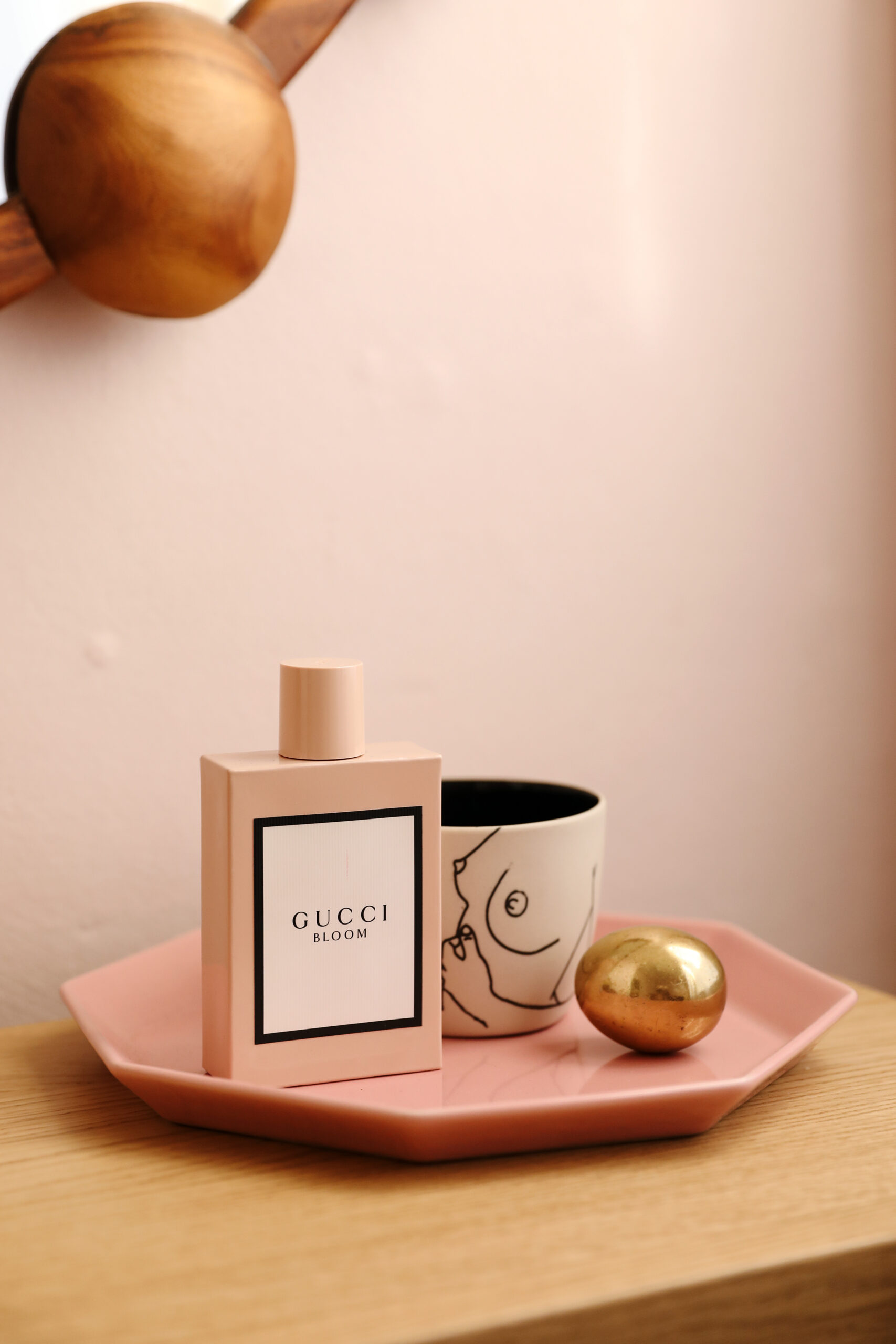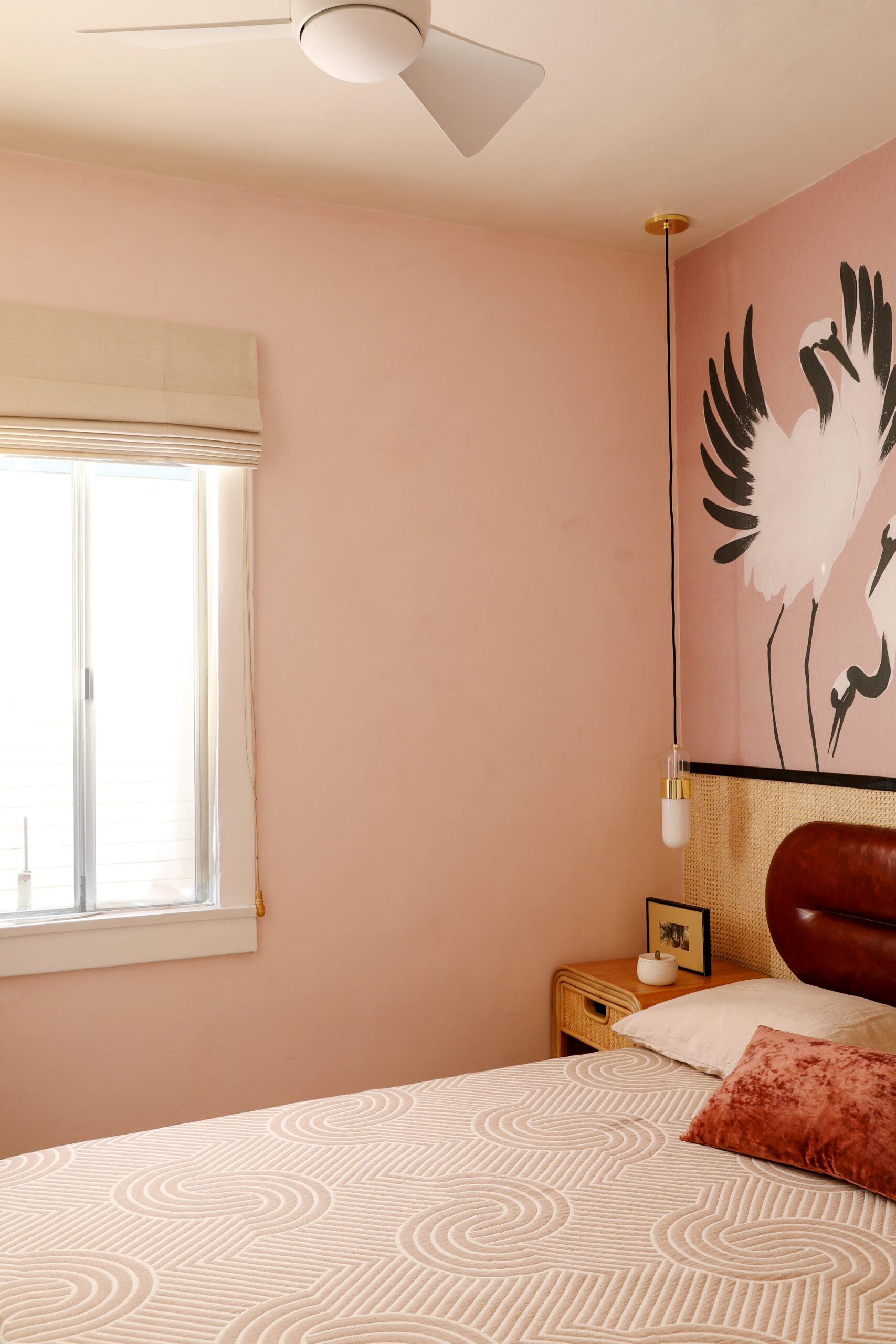 The biggest challenge of this project was how incredibly small the room was. I spent a lot of time finessing the proportions of the mural, headboard, and woven cane to ensure that the finished result felt harmonious and balanced, but also maximized the space. Fortunately, we found two petite nightstands that just squeezed into the space once the full size mattress was in. They've got drawers, which is essential for storage, but not much surface area on top. We therefore opted to hardwire hanging pendants on either side of the bed, instead of having table lamps. A ceiling fan with a light provides additional illumination as well as ventilation in the summer.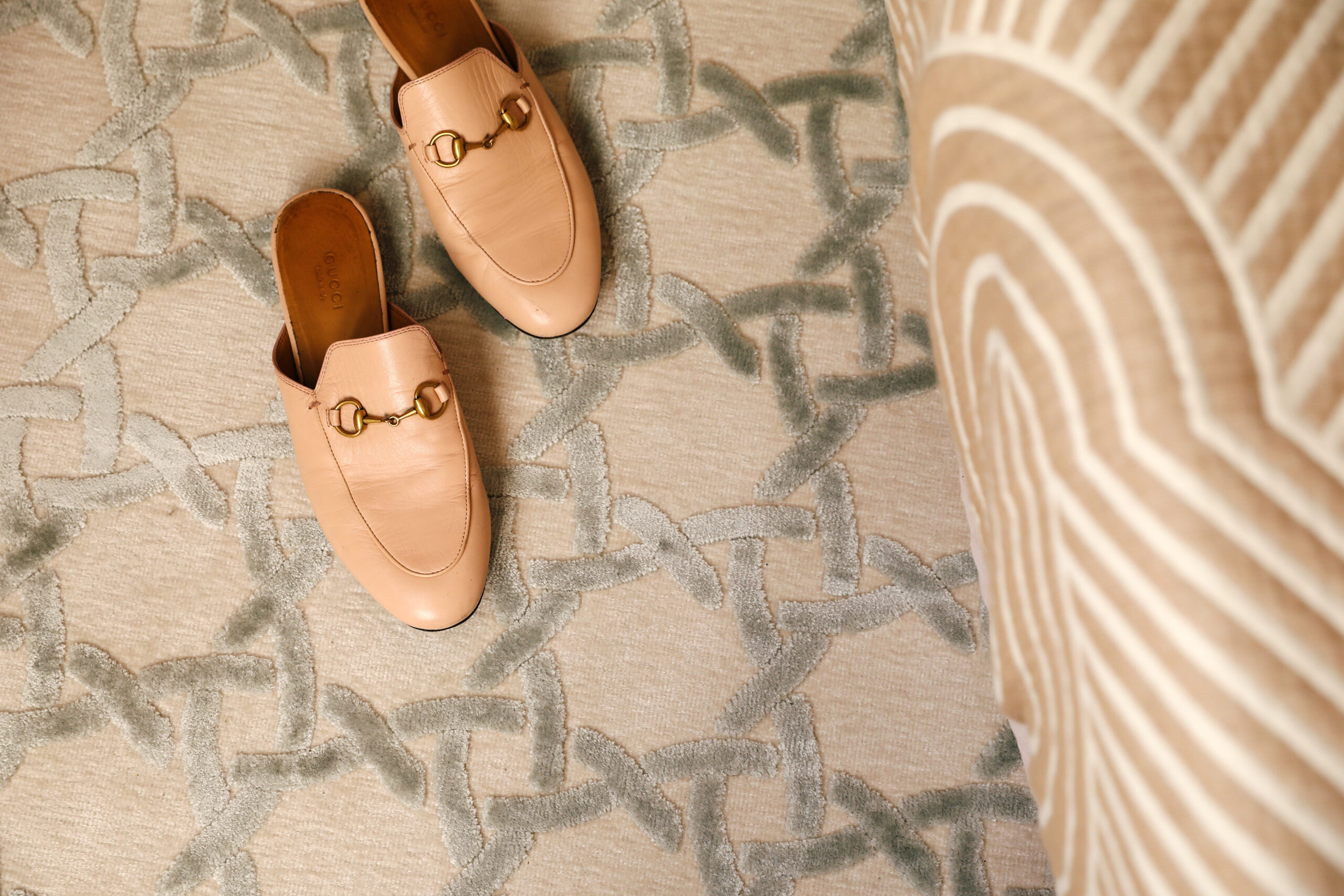 The final details came together quickly once we'd finalized the show-stopping headboard and mural wall! Across the room, a petite console table and round wood mirror complement the materials story opposite. And on the floor, a rug whose pattern echoes the woven cane behind the headboard provides a soft feel underfoot. I've linked all the resources below in case any of these pieces strikes your fancy. You can head to Caroline's blog post on this project for more info on the installation of all the DIY elements—which Caroline did herself. Lucky me, having such an industrious business partner!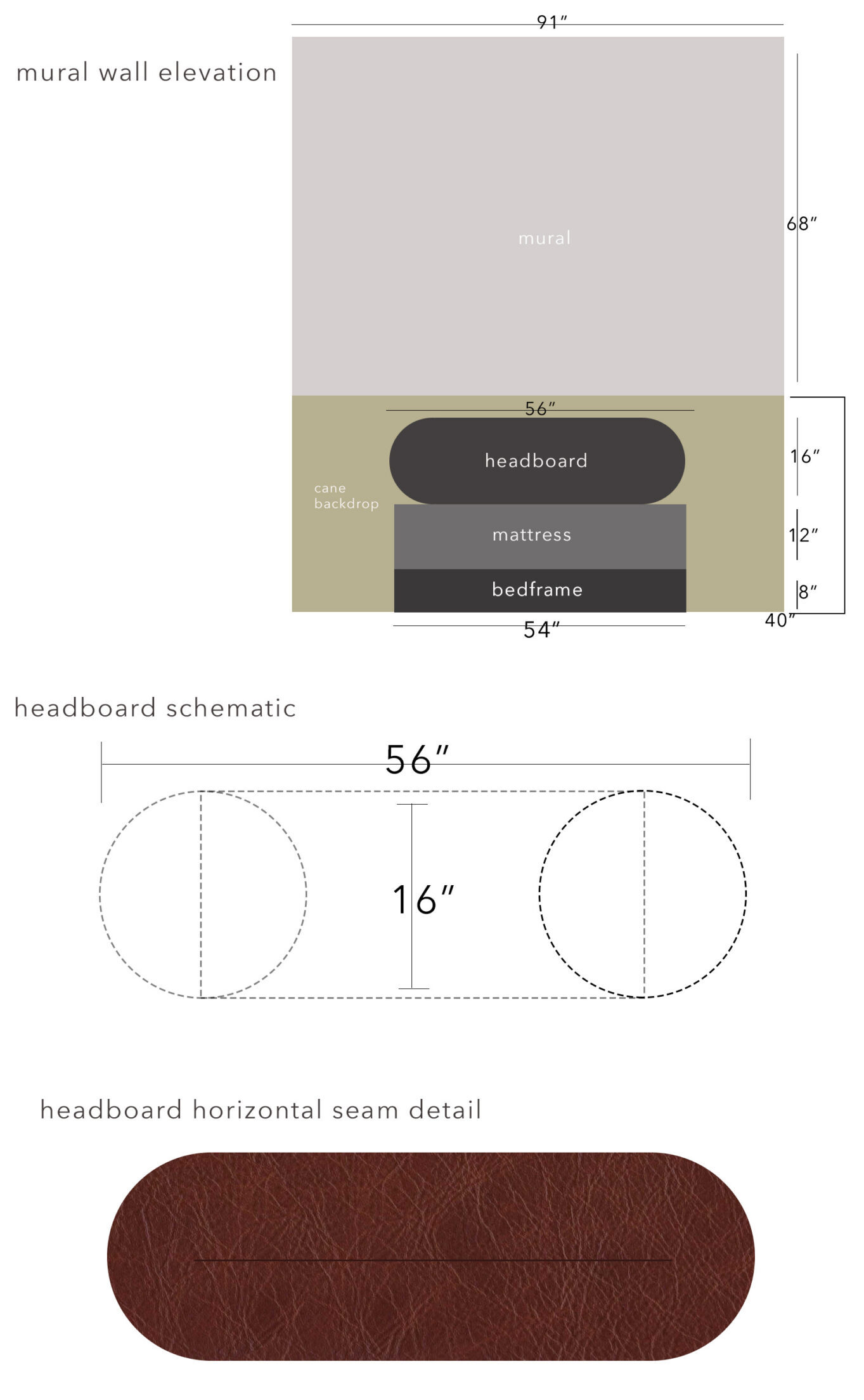 Design: Caroline Lee + Anne Sage of Light Lab Interiors. Photography: Anne Sage. Mural: Crane Dance by Megan Galante, printed by Society6. Wall Paint: Dumbo Limewash from Portola Paints & Glazes (cut 75% lighter). Headboard: Construction + upholstery by ModShop, covered in Cortina Leathers with Crypton in Como "Java". Bedding: Crescent Copper Duvet Cover from CB2. Rattan Side Tables: Ria Nightstand from Urban Outfitters. Pendants: Mitzi Emilia from Lamps Plus. Ceiling Fan: Sola Matte White Hugger Ceiling Fan from Lamps Plus. Console: Listerby Table from Ikea. Window Treatment: Roman Shade from Everhem in Limestone Linen Blend. Rug: Fables Trella from Jaipur Living. Mirror: Pinto Acacia Round Mirror from CB2.